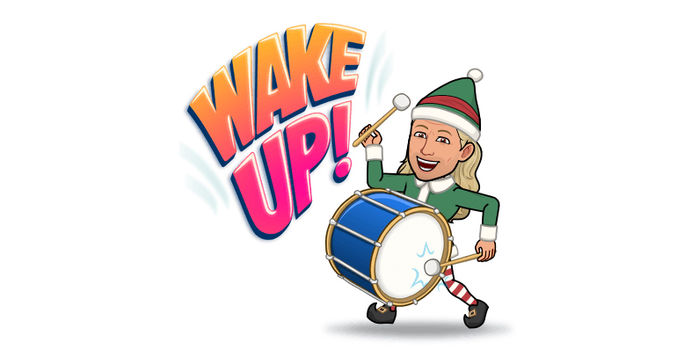 Episode #94 – The Great Hustle
Tradition is good. Just ask the dude in "Fiddler on the Roof," who was so bent on toeing The Lord line that he dialed up a show stopping song that the entire town joined in on to validate his point. In the movie, he believes that honoring the rituals of our indoctrination reinforces our culture, which solidifies structure, resulting in a unified society.
By the way, he wasn't Christian. In fact, only one out of every three people in the world are Christian. Yet once again, whether we like it or not, it's time to celebrate the day of birth of the mystery man sent to absolve our sins.
And now I get to be the buzzkill – which is tradition for Stoney Baloney.
So, I have to ask again: Do we have to? Or can we take this year off? Because by December 25th I've hit my ceiling on birthdays for the year.
Unity is not what people are currently feeling and a religious holiday is not what's going to get us there. And the Christmas shopping is kind of sad when the next time I see many of these people, they'll be concealing a handgun in the free food line after the economy implodes. But they'll still hand over their tax return to tithe the church. Which doesn't pay taxes.
Don't you find it kind of shitty how small businesses are being shut down while Walmart simply wipes down?
Anyway, the point is that the village mentality doesn't work for a society compiled of metropolises. And so long as we spend, tradition is an afterthought.
Thank God for Black Friday. In fact, I think the two have formed a merger.
Hey, much respect to Jesus Christ and Happy Birthday, man! Now do we really need to go ahead with the whole charade every 12 months, or are the well-wishes and good intentions enough this time?
Anyway, sorry this episode isn't about using Cannabis. That's a different sacrament.