Quick Hit
Located on prime real estate, just across the street from Anchorage's southside Costco, Green Growcer is the perfect place to fill up on flower, edibles, and even tobacco before hitting the open road.
Environment & Vibe
Green Growcer's interior is spotless and well laid out to accommodate both the newbie and the well-versed Cannabis consumer. The relaxed vibe makes it easy to get lost in the dispensary's enormous selection of CBD products that proudly hang on a back wall. If you're lucky, you may also have the pleasure of being serenaded by Chef Bombshell, Green Growcer's resident singing chef.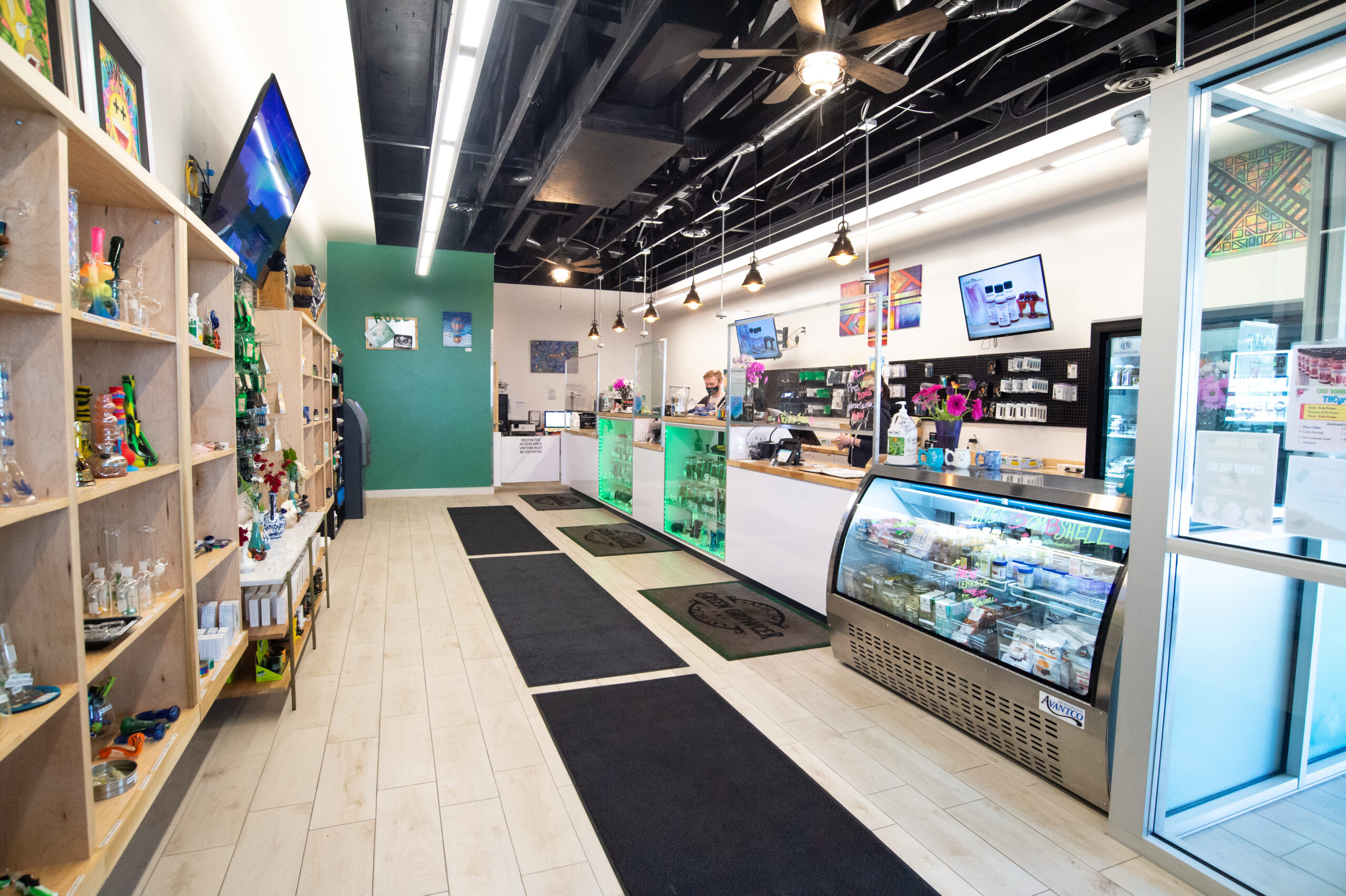 Products
In addition to a plethora of glassware and CBD products, Green Growcer has a wide array of niche strains from smaller grows around the state. Some of their flower and pre-roll suppliers include Green Go, Green Degree and Sweet Matanuska Green. But the real jewel of Green Growcer is their selection of edibles which features fresh products from in-house Cannabis connoisseur, Chef Bombshell. Pick from budders, drinks and THCyrps to add flair to your culinary expeditions. Or dive into gummies from Dosed and MoMo's, and candies from Kreative Confections and Lady Grey. If concentrates are more of your thing, Green Growcer has products from Cosmic Seaweed, High Tide Farms, Einstein Labs, Cold Creek Extracts and Will's World, to name a few.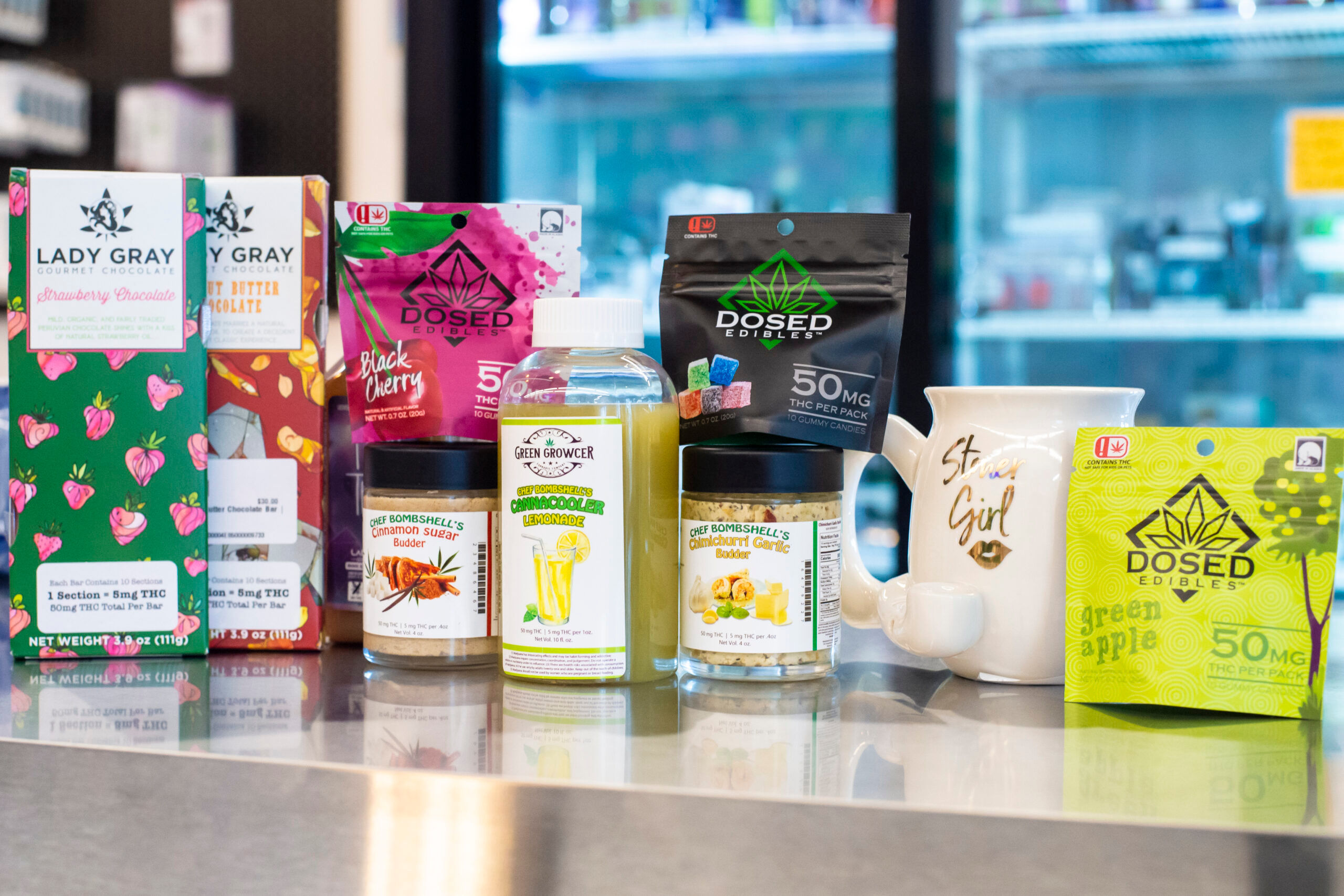 History
Green Growcer didn't have the most advantageous grand opening. COVID numbers were spiking in mid-September 2020, just as the dispensary welcomed its first customers. Sadly, Green Growcer didn't escape unscathed – shuttering its doors for two weeks shortly after opening. But you can't keep a good Cannabis crew down and it wasn't long before they found their stride, and most importantly, their customer base.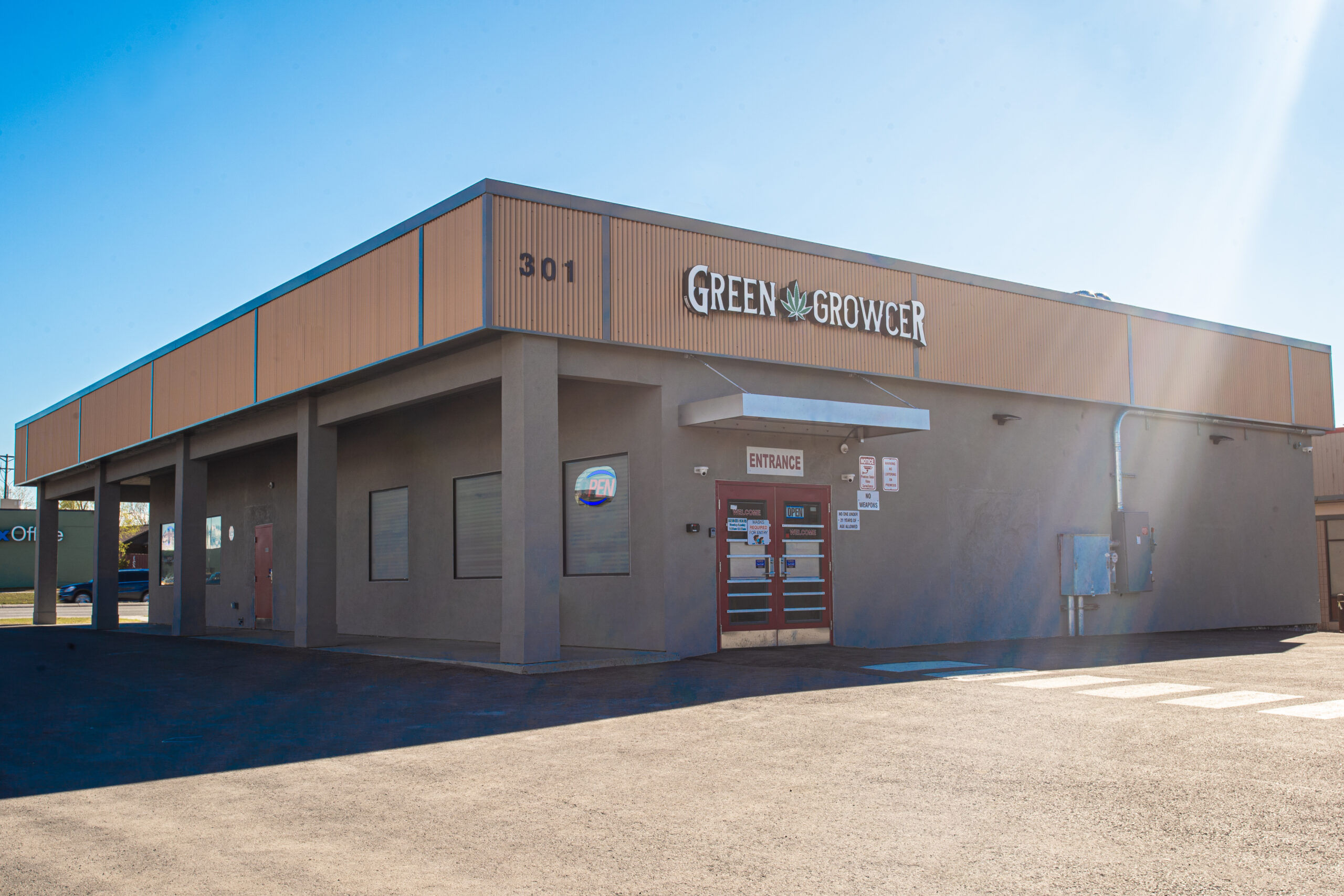 Budtenders
When it comes to Green Growcer's budtenders, the focus is on education. Through an in-house training program, as well as a well-versed GM, the dispensary seeks to be a beacon for the curious Cannabis consumer. Budtenders are encouraged to sample new products and to read up on the latest tech and terpene advancements. So, whether you're a seasoned smoker searching for something new or new to Cannabis entirely, Green Growcer is the place to go.