Carlee Timmins is a Dispensary Technician at Curaleaf in Bellmawr. Originally from Cherry Hill, New Jersey, Carlee attended Rowan University, where she got her degree in Business Management. Carlee started working at Curaleaf in August 2020, but has been interested in working in the Cannabis industry since college. Raised in a natural and organic household, Carlee is a firm believer in Cannabis as an alternative form of medicine, so working in a dispensary is a natural fit. In her spare time, Carlee enjoys lifting and running, even earning her All-American status in NCAA DIII Swimming in 2019 in the 1650 freestyle event. She's also an animal lover and has adorable guinea pigs named Popcorn and Honey!
What is your favorite strain of Cannabis and why?
There are a variety of strains I like, but if I had to pick a favorite, I would narrow it down to some of my favorite heavy indicas – Jelly Cocktail, Double Up Mints and LA Kush Cake, all from Curaleaf Bellmawr. I've found that these three strains are amazing for my insomnia.
How has using Cannabis improved your life and what is your favorite way to consume (smoke, tincture, lozenges, edibles, wax/dabs)?
Everyone consumes Cannabis differently, and for different reasons! For me, Cannabis has improved my life by giving me a way to balance my day, and by helping me find equilibrium. I focus on getting work done in the daytime, which can include going to work at Curaleaf, cleaning around my house, exercising, and attending classes when I was in college. In the evenings, I then have free time to relax and decompress from stress. My favorite way to enjoy Cannabis is smoking flower!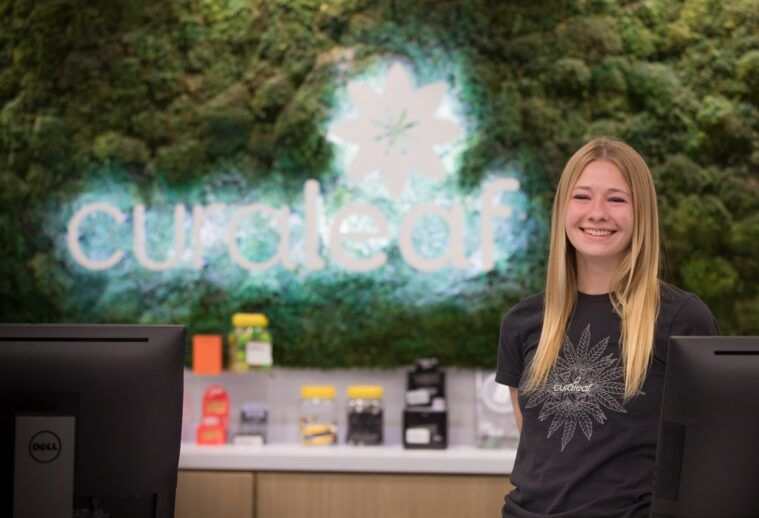 If you could sit and smoke Cannabis with one person, famous or not, dead or alive, who would it be?
There is an endless list of people who I would love to smoke Cannabis with, but I think I would currently forego the obvious famous people for the opportunity to smoke with my older sister who has been living in Germany since August of 2019. She moved there to continue studying material science and engineering and has not come home since. She has done a lot of traveling throughout Europe since her move. It would be cool to be able to sit down and smoke with her again!
New Jersey just legalized Cannabis for recreational purposes. How do you see this affecting or changing the medical Cannabis industry that you currently work in?
I am so excited for the changes that are on the horizon. With the new laws going into effect, there will be much more of an opportunity for the people of New Jersey to use Cannabis. Not only will we be offered more locations for medical patients to purchase medicine, but soon anyone over 21 can buy Cannabis recreationally. This lays the path for New Jersey to become a more 420-friendly state and will hopefully lead to some needed changes in other areas, including homegrown and regulations regarding cannabinoid and terpene testing. Curaleaf is in the process of opening new dispensary and cultivation facilities to be able to adequately continue to meet the needs of our medical community while also catering to adult use, and I'm so glad that I'll be able to help serve both communities.
Where do you see yourself in five years and how does your position at Curaleaf influence the future goals you have set for yourself?
My position at Curaleaf is an amazing start to my journey in the Cannabis industry. I am unsure of what I will be doing in five years, but I know I will certainly still be working with Cannabis. With the new adult use laws coming into effect, I'm excited by the opportunity to help more consumers, as well as continue to serve my medical patients. My dream scenario would be utilizing my college degree in a higher position within Curaleaf.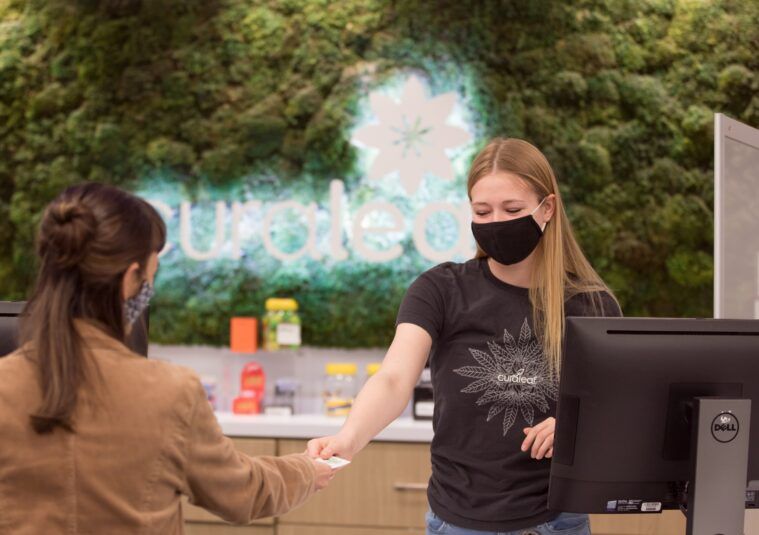 New York has also legalized Cannabis for recreational use and approved individuals to have up to six homegrown plants. Do you see NJ changing their homegrown policies in the future?
I think it's a step in the right direction that New York has legalized up to six homegrown plants, and I hope that New Jersey will consider the same. Educating consumers and patients around their options with Cannabis and instilling confidence in consumption is important at Curaleaf, so legislation that improves our patients' and consumers' lives is a win in my book.
What advice would you give to someone who is Cannabis curious but is not sure how to start their recreational Cannabis journey?
My advice would be to first ask around to see if any of your friends or people you trust have used Cannabis, so you can hear their personal account. I would also suggest researching the different types that are available to you so you can decide if you want to try a predominantly sativa or indica strain, or a hybrid, or maybe different kinds for different needs. There are so many different ways to consume Cannabis: smoking, vaping, edibles, topicals, etc. One of my favorite ways to smoke that I recommend for beginners is using a dry herb vaporizer. There will always be a trial-and-error process to find what works for you, as Cannabis is not one-size-fits-all. This is why working with a doctor to get your medical card, or with a dispensary associate like me, is so helpful to find the products, formulations and dosing that are right for you.
Address: 640 Creek Rd, Bellmawr, NJ 08031
Phone & Web: (856) 933-8700 | curaleaf.com | @curaleaf.usa