Hand-picked Blue Cheese gently nestled into a honey bourbon Backwoods – that's the secret behind Ocean City's Caine Sheppard's rise to stardom in the world of electronic dance music.
Known to EDM festival attendees as GT_Ofice, the former actor turned deejay is fully embracing a second act at the age of 35, as well as a holistic renovation by way of medical Cannabis.
"I feel like I'm actually a part of the music," said Sheppard, who proudly carries over 133,000 monthly subscribers on Spotify and another 15,000 followers on Instagram. "It just puts me in a different mindset. I'm more creative. I can hear every single instrument being played."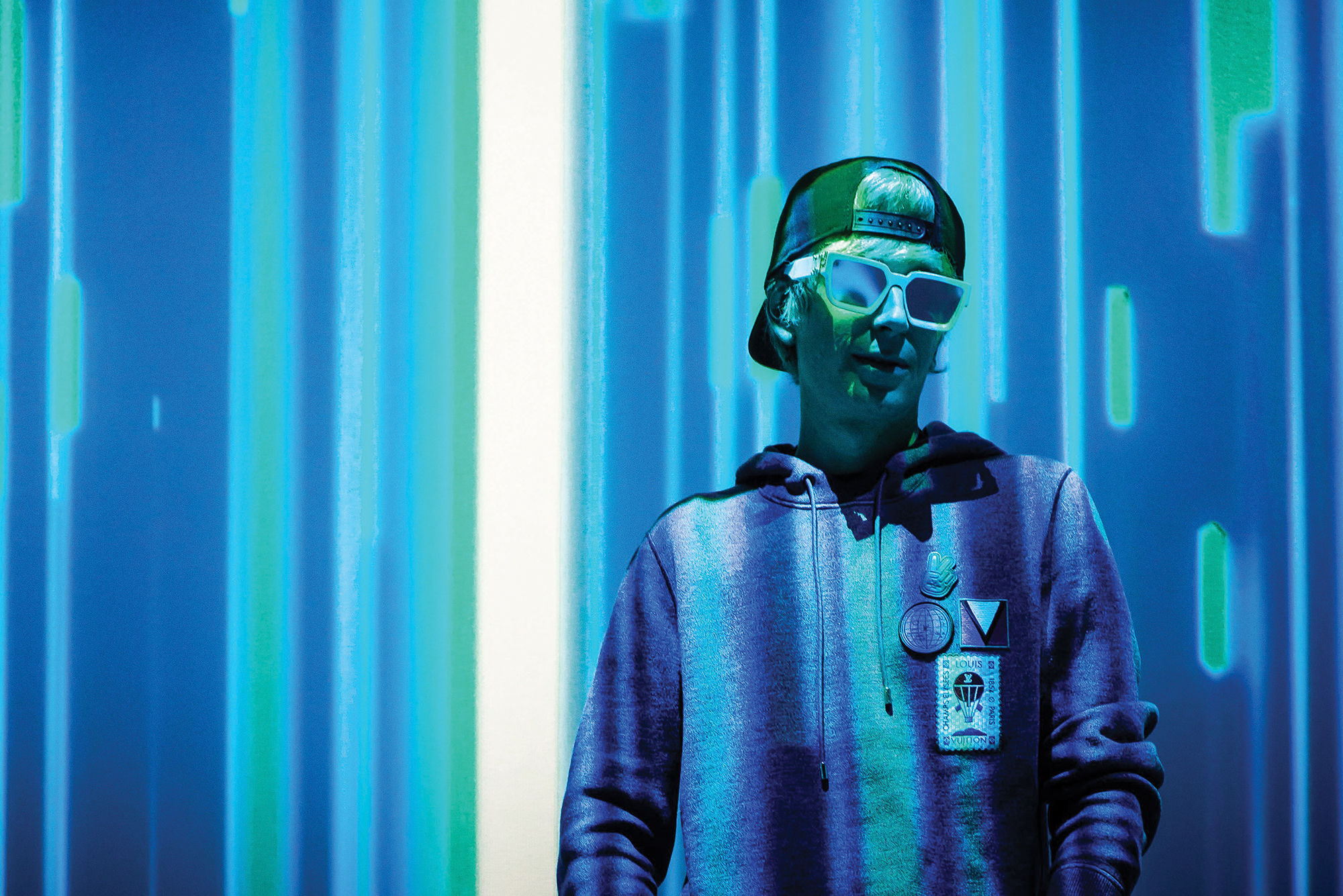 Cannabis has helped Caine to do away with alcohol and cigarettes – a pair of vices he used as fuel to energize crowds since jumping on the turntables in 2010. He has taken a new approach to his health following a bout with COVID-19 last March, when Caine caught the virus returning home after a pandemic-forced cancellation of his West Coast tour.
"That was terrible," he said, explaining that his lungs have yet to return to full strength nearly a year later. "I have friends that are out and about partying in Miami. I don't chill with those types right now. I'm just in the studio every day, smoking blunts and making music."
Caine misses the giant crowds, which often includes his 73-year-old father, Daniel.
"My dad has gone to every festival," he said with a big smile. "Throughout my career, I've gotten a huge amount of support from him and my whole family."
Caine previously shared the screen with Golden Globe award winner Laura Linney on SHOWTIME's "The Big C." He held a variety of other roles including an appearance on Nickelodeon's "iCarly," but chose to move away from the profession in 2016, feeling if he wanted to tread water, he could do so at home.
"I didn't get to where I wanted to be," he said, noting he was still a card-carrying member of the Screen Actors' Guild. "You go home at the end of the day and you feel you can do it all, but they're not letting you do it all. It was out of my hands."
By independently producing his own music, Caine took back the power and found his stride. The pandemic has allowed his music to thrive, growing his brand to a global level, including a very large fanbase in Brazil.
"It's bass house," he explained. "They love that [type of] music!"
In 2020, Caine produced multiple singles, including "Out of My Head," which has racked up over one million song plays on Spotify. While he wants to tour in 2021, GT_Ofice is just as content in continuing to create music for those stuck at home.
"The one thing every person in the world is feeling right now is loneliness," he said. "That was the reason I blew up quick. People are sitting at home right now. They want to listen to music."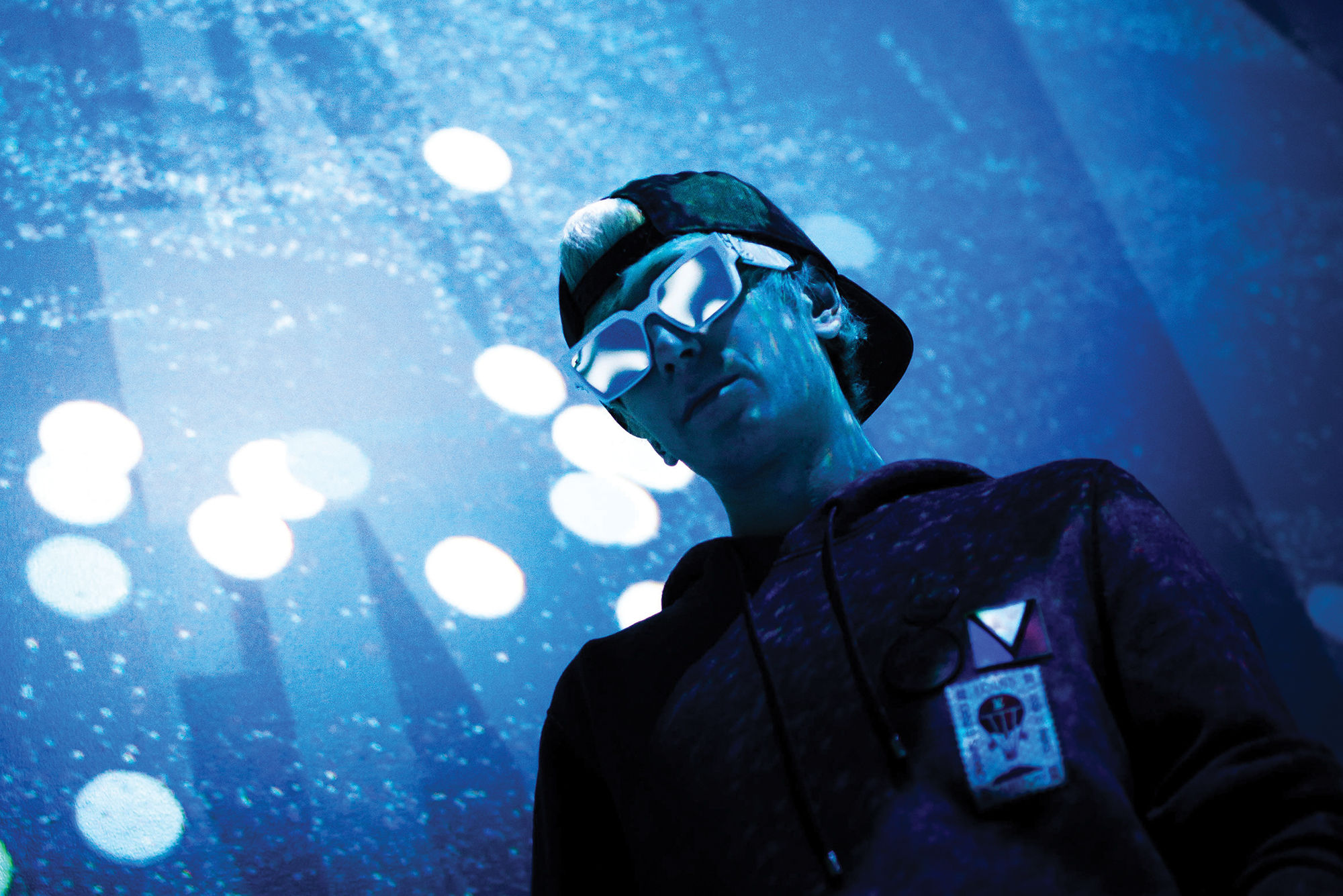 If he does hit the road, he wants to stay safe and stick to outdoor festivals, touring with his friend, Mime – a producer from New York City that Caine is quick to praise for his strong mentorship. Caine also has bold plans to release up to 18 new tracks and push his Spotify subscriber base to 1 million followers.
"I have a great team around me and I know that this is just the beginning," the graduate of Stephen Decatur High School said.
Mary Jane, he insists, is the team captain.
"I really feel I'm just not as level-headed without Cannabis," he said. "Cannabis helps me get that moment's peace. I try to use it throughout the day in different ways. It really helps me mentally, even in terms of sleeping."
Slowing down is a good thing, says GT_Ofice. The name finds its origins from the phrase "Good Times Only" (GTO) and Fice, a rabid dog – an endearing term his friends used to describe his behavior when drinking Red Bull and vodka at raves.
"A lot of success has come to me quickly and I'm truly blessed for that. Now I just want to try to keep my head from growing too big," he laughed.