New England Extraction: Finding the Unmet Need
After Dr. David C. Levine retired from his lifelong career as a physician and surgeon, he still yearned to help patients and other people looking for relief from pain and the symptoms of ailments and illnesses. After hearing anecdotal evidence from friends and family on the efficacy of CBD (cannabidiol) in treating a variety of conditions, he vowed to bring the ethics of a doctor to the extraction industry.
"As a physician, I'm not used to harming people," Dr. Levine tells Northeast Leaf Magazine. "I'm not going to make any false claims like, 'this will cure this and that.' We sell nothing smokable – no flowers or dabs – because we don't want to promote smoking."
The doctor continues, "We know that there are receptors in the body as part of our endocannabinoid system. We're interested in measurable objective results from clinical studies to determine the benefits. I founded New England Extraction with these core values and the goal to put together a team of scientific experts in their respective fields."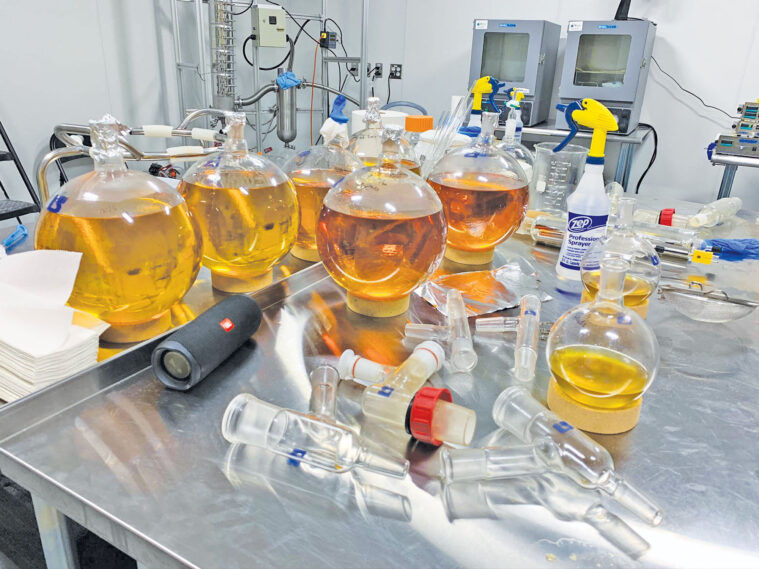 Dr. Levine assembled scientists with specialties in chemistry, extraction processes, culinary and beverage sciences, as well as color and odor remediation. The Chief Science Officer, Trevor Bozeman PhD – who oversees the operation – has a Doctorate in Chemistry and has been involved in the medical Cannabis industry for two decades as an advocate, researcher, grower, hydrocarbon and supercritical CO2 extraction specialist.
Since opening their doors on October 1, 2020, the team at NEX has been extracting oils, full spectrum and broad spectrum distillates, and isolates from hemp including CBD, CBG and Delta 8 to formulate into gummies, tinctures, chewable tablets and water-soluble formulations for beverages. They work with local farmers to get their products from the field to the lab to store shelves, including private white labeling for branding purposes. They're also looking to reach people who want to buy bulk amounts of high-quality extracted cannabinoids.
Our tour of the facility began with the hemp biomass as it entered the building. NEX also has a massive 80-foot drying machine to pull out moisture and help out farmers who don't have the space to properly dry out their crops. Director of Sales and Marketing Steve DelBene tells me, "We reject a lot of biomass. The biggest thing for us is transparency, integrity and honest testing, so if there's pesticides or mold, we turn it away."
Everything in the lab was custom-built to the specifications of the lab's biochemical engineers, including Director of Laboratory Operations Jeff Natale and Assistant Director of Operations Alexander Moliver. As Jeff explains, they specialize in cold ethanol extraction to avoid contaminants. "We save ethanol by getting the most out of it. Cold temperature and two-part filters keep out plant material, lipids, fats and waxes. Much of the spent hemp material is composted by farmers."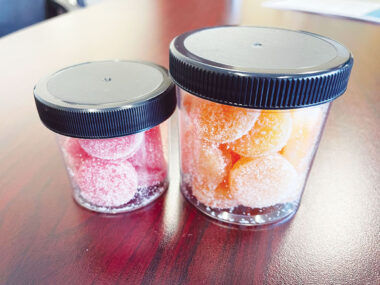 Once refined, the oils, distillates and isolates are used in special formulations, including the exciting new chewable tablets. Their water-soluble extracts also mix perfectly and clearly into liquids so they're blended and not suspended, with no solidifying on top. It's clear that the experts at New England Extraction share a desire to create new formulations without cutting corners. As my tour winds down, Dr. Levine tells me, "There's room in this vertical for ethics. We want to help the farmers stimulate their business and the patients to heal their bodies and minds. We're always trying to find the unmet need."