Salvera is a Black and locally-owned dispensary serving the Bowie area since October 2018. As a small shop, they like to focus on educating patients and making them as knowledgeable as they can about medical Cannabis. In an effort to continuously increase the level of comfortability at this store, Assistant Manager Noel B. strives to create a positive environment for the employees and patients alike. While you're making your way through Maryland, you'll want to stop by and experience this dispensary for yourself.
Setting and Vibe
Located in a corporate center among medical and office buildings, the feel of this dispensary is very professional. They have a strong focus on truly honing in on the medical needs of patients in the area. By keeping a team of well-educated employees, they never miss a beat when it comes to patients – from their story to their ailments and what they can hopefully use to help them.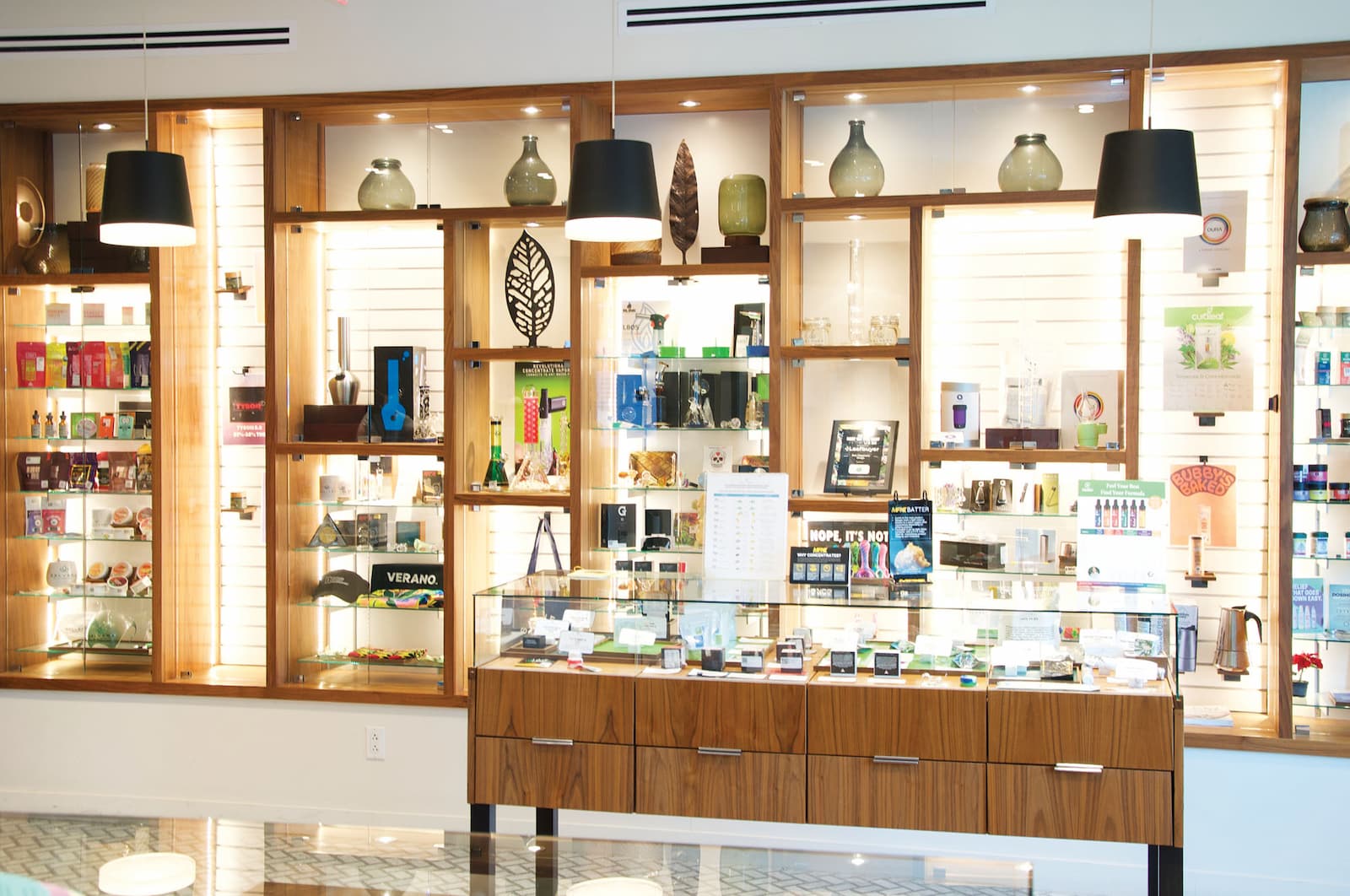 Flower
Salvera had over 35 individual strains of flower during my visit – an impressive number, especially for a standalone store. I was excited to see some of the new brands that have come to Maryland, like Tyson 2.0 grown by gLeaf. They also offer 15% off to first-time patients, a 15% discount for senior citizens, and a 22% discount for military veterans and active members.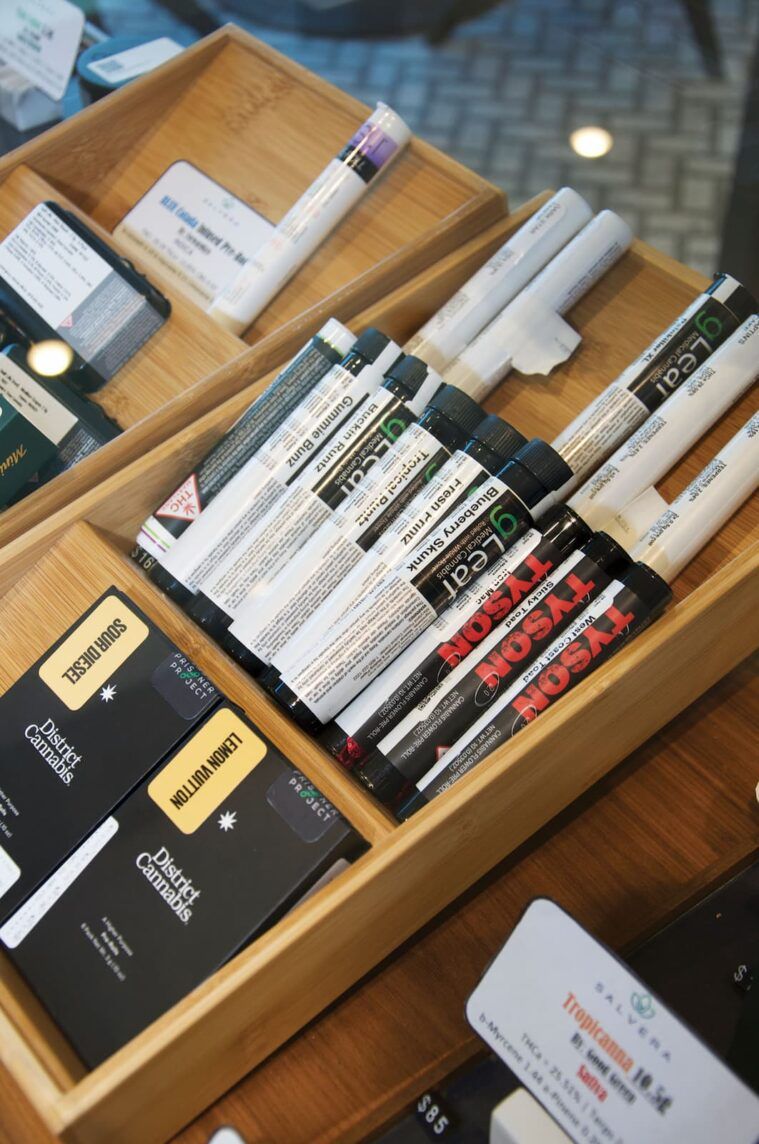 Concentrates
In terms of potency, they have everything from CBD isolate to RSO in stock. In terms of terpy goodness, they stock dozens of live resins in the form of sugar, badder, wax, shatter, rosin and more. If you need someone to walk you through your first experience with concentrates and help you get the right gear, these wonderful employees are perfect for the job.
Edibles
As we began working on the December Edibles Issue, we kept a close eye on dispensary menus around the state. Salvera's selection has a little bit of everything, including baked goods, gummies, tinctures, capsules and drinks. It will be very interesting to see the variety of new baked goods entering the market as companies continue to follow this trend.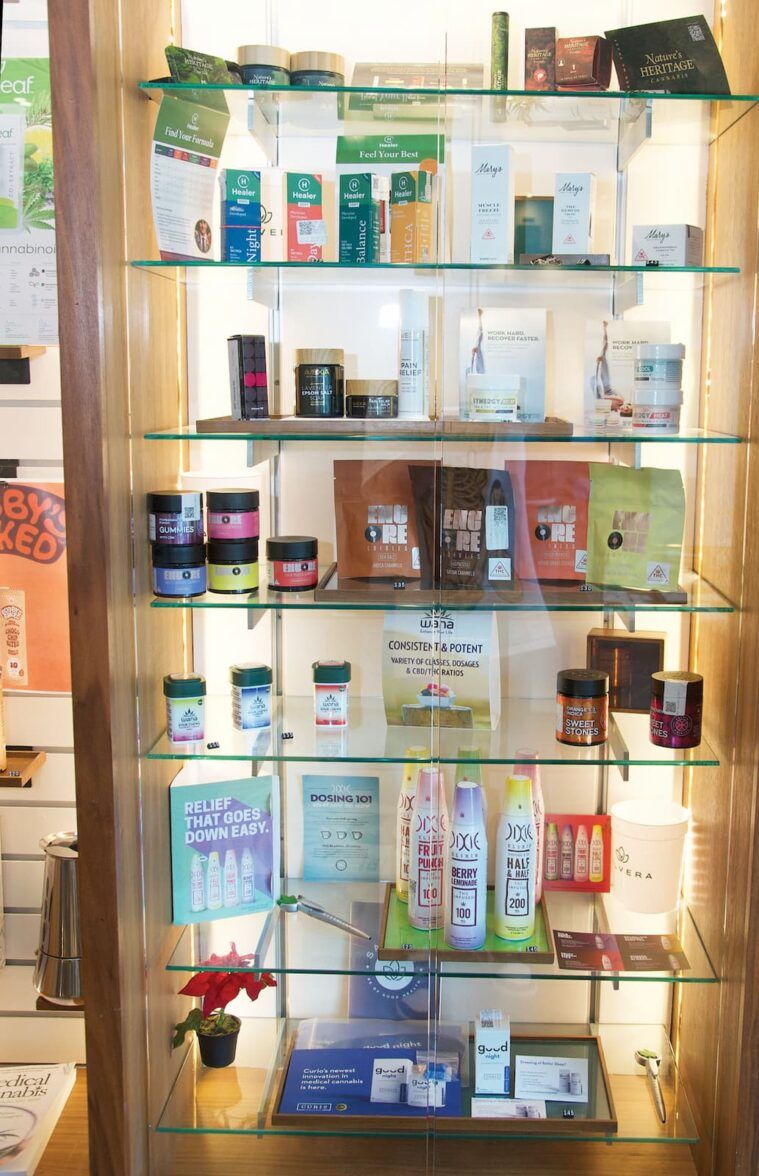 Product Review

Guava Disposable Vape by In House
.5g | 83.24% Total Cannabinoids | 4.14% Total Terpenes
These disposables from In House have quickly become one of my favorite distillate products on the market. From the sleek design to the see-through hardware, these are as visually appealing as pens can possibly be. The flavor reminds me of a fresh-squeezed medicated lemonade, with strong notes of limonene popping through. I used this pen during the day for a consistent, focused high.