Quick Hit
Anchorage's Ganja Guys are revolutionizing the idea of interactive dispensaries. From their curated playlists and podcasts to their adjoining taco joint, the owners of Ganja Guys have worked hard to create a space that you won't want to leave.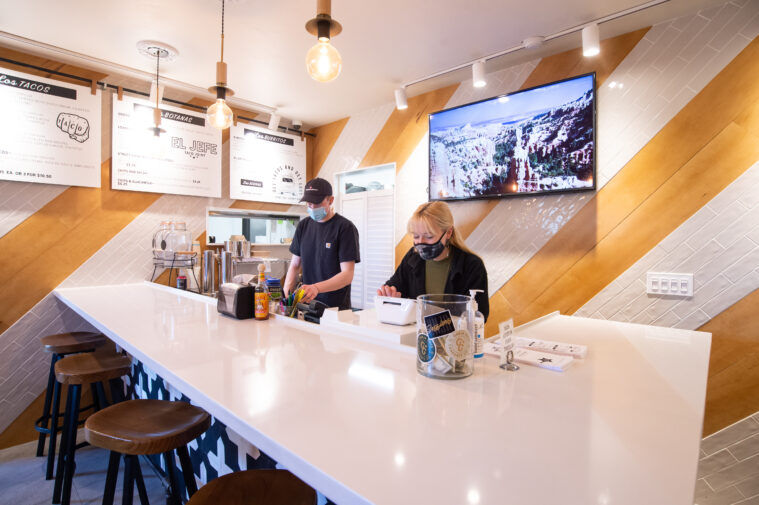 Environment & Vibe
As a newer dispensary, Ganja Guys is still making improvements to their cozy interior, but by and large, this is one of the most welcoming shops we have seen in Anchorage. The walls are lined with hip, urban wallpaper and custom-built shelves that are jam-packed with products and fun paraphernalia. The combination of attention to detail in their displays harmonizes beautifully with the shop's wooden accents giving off a distinctly PacNorWest feeling.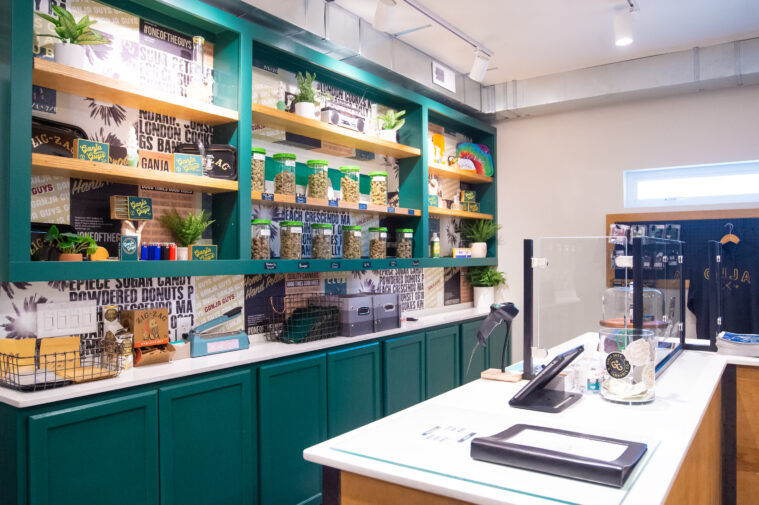 Products
Where Ganja Guys really shines is their in-house specialty products like their Hitlist Joint Sampler. Packaged in a cassette tape box, the sampler houses five joints cultivated by Freedom 49 Farms. But the real magic is the accompanying QR code printed on the box. With just a scan of your phone, you can blast off into nirvana with a curated playlist. In addition to their house-made products, Ganja Guys also have a wide spread of edibles, topicals, flowers and glassware from all around the state.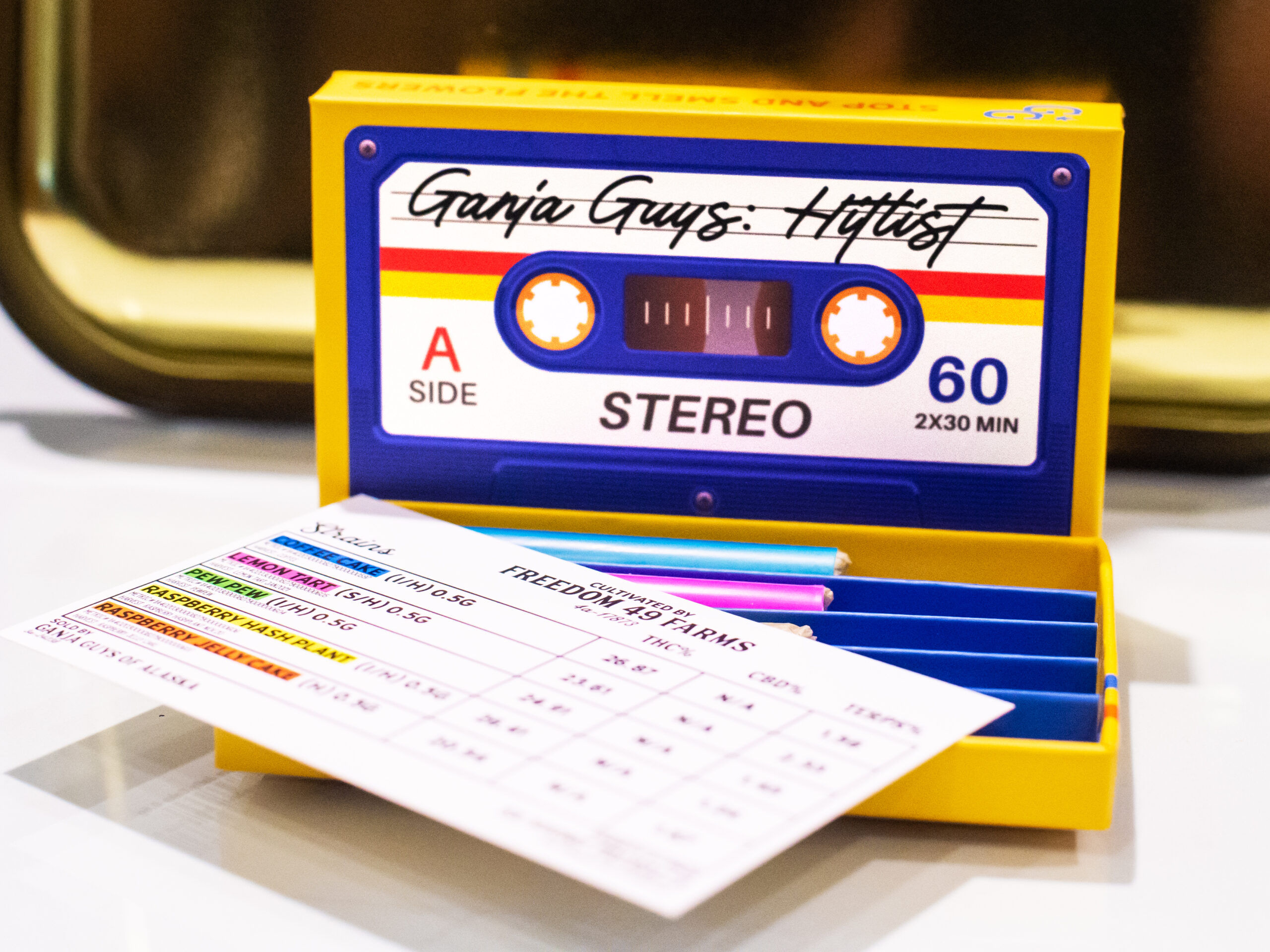 History
When it came to devising a plan for their dispensary, the Ganja Guys crew knew they wanted to create something outside of the box to enhance the Cannabis experience of their customers. So, they didn't stop at building a dispensary – they also built an adjoining restaurant called El Jefe Tacos. With a mouthwatering menu that includes breakfast burritos, street tacos and crazily enough, sushi, El Jefe is as much a destination as Ganja Guys. Although the restaurant is family-friendly, it is nonetheless geared to feeding the insatiable appetites of discerning stoners.
Budtenders
Ganja Guys' eight budtenders are all well-seasoned Cannabis connoisseurs who are enthralled with the industry. The dispensary is also equipped with online courses for new budtenders to get up to speed quickly. For Ganja Guys, the primary mission is to spread the love of Cannabis, and it's a belief system that has been adopted by the staff. From the instant you hand over your ID for inspection, it is clear that you are in great hands.