Green Goods is an absolutely stunning dispensary from the layout and modernity of the store, to its incredible products and employees. The managers have curated a menu with the ability to meet a wide variety of patient needs. Be sure to check them out when you're in the Frederick area for a top-notch dispensary experience with a local feel.
Setting and Vibe
I love when you can look forward to joking around and laughing with your budtender, which is certainly the case here. Throughout the tour, we did not stop laughing and all of the employees got in on the fun with both me and patients. A variety of products are displayed throughout the store, along with multiple Cannabis brands' clothing and all kinds of smoking devices.
Flower
There were dozens of strains of flower available when I visited the dispensary, which is a tell-tale sign of a solid menu. They have you covered whether you want to get lost in the selection of eighths from Culta, or grab a seven-gram or more package of Nature's Heritage or District Cannabis.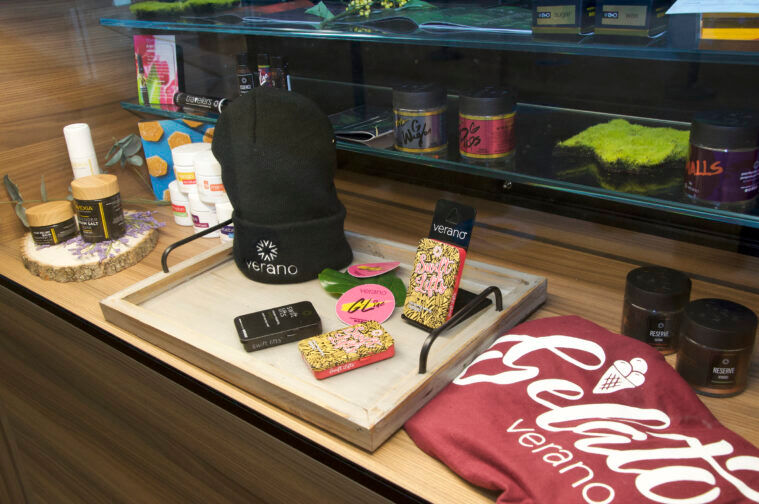 Edibles
Drinks, gummies, capsules, and even the highly anticipated return of the Evermore Chocolate Discos can be found here. They also had the Garcia Hand Picked edibles coming in at 5mg THC – shaped like guitar picks to honor Jerry!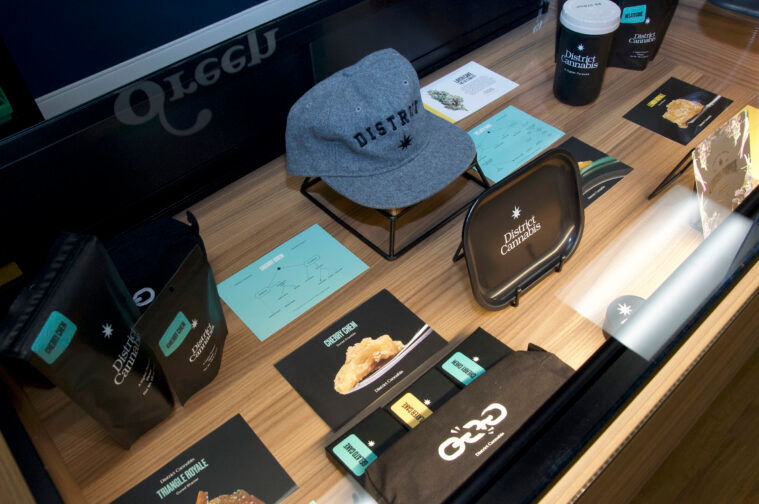 Concentrates
When concentrates are sold in larger quantities than half and full gram jars, patients can take advantage of saving money on quality medicine. Green Goods has two-gram jars from Culta and even eighth-sized jars from District Cannabis, like their highly sought-after Gelato Cake Cured Badder. The quantity and quality of the concentrate selections here is up there with the best of the best in Maryland.
PRODUCT REVIEW
Lemon Meringue Diamonds and Sauce by MPX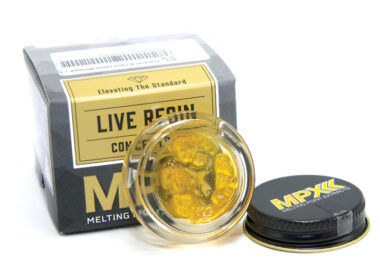 81.195% Total Cannabinoids and 17.192% Terpenes
I was very excited to dive into this strain because of its tasty name, and the fact that it boasted over 10% CBGA. The flavor reminded me of biting into a freshly made lemon pound cake or lemon bar. After ripping a few dabs, I felt extreme peace and relaxation, along with a positively enhanced mood.