Standing With Giants
How a single mother of six grabbed a seat at the table with massive MSOs to keep Vermont's Cannabis industry local.
Vermonters are passionate about Cannabis. In fact, few states have such a deep and rich connection to the plant – making the story of Lee Stowell all the more meaningful. While Stowell navigated a successful career in finance, she remained a proud, fourth generation Vermonter at heart during her 20-year career on Wall Street. Now a resident of Colchester and mother of six, she became the unlikely hero of an underdog story, ultimately reclaiming a bit of the marijuana industry for Vermont from the clutches of "Big Cannabis."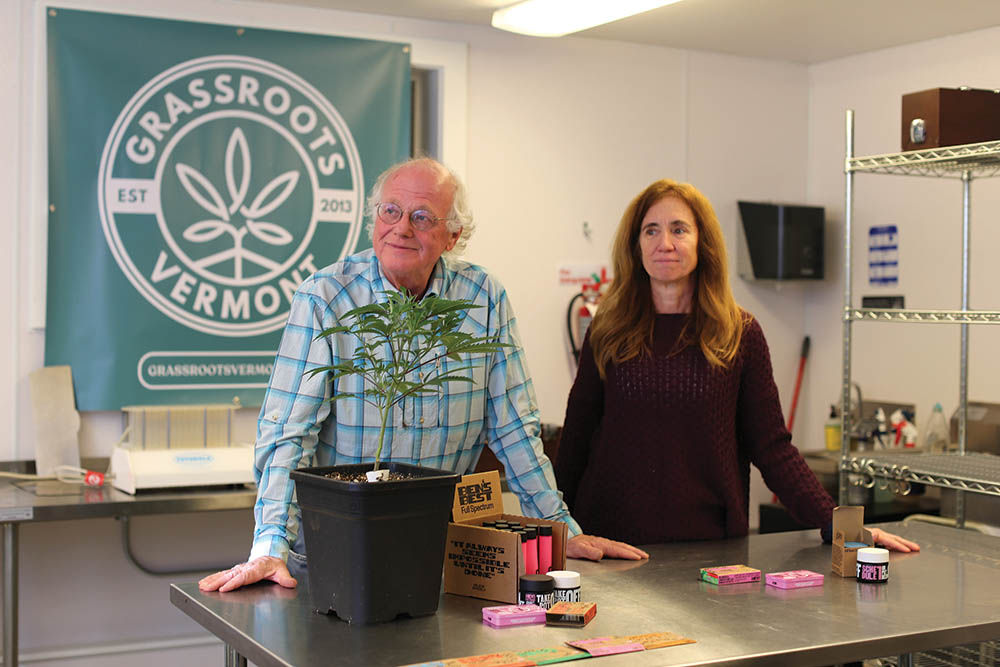 A Bit of VT History
Vermont has a unique history with Cannabis. The plant has long been a staple in the Green Mountain State, grown locally by family farms for generations. It was legalized for medical use in 2004, and in 2018 the state became the first in the country to legalize recreational Cannabis through the legislature, as opposed to ballot initiative. However, while the 2018 legalization bill allowed for the possession and cultivation of Cannabis, it did not include taxed and regulated adult-use retail sales. That all changed when Vermont's legislature approved commercial sales in 2020 – a bill that Gov. Phil Scott allowed to become law without his signature. Retail sales of Cannabis to adults 21 and older officially kicked off in October 2022.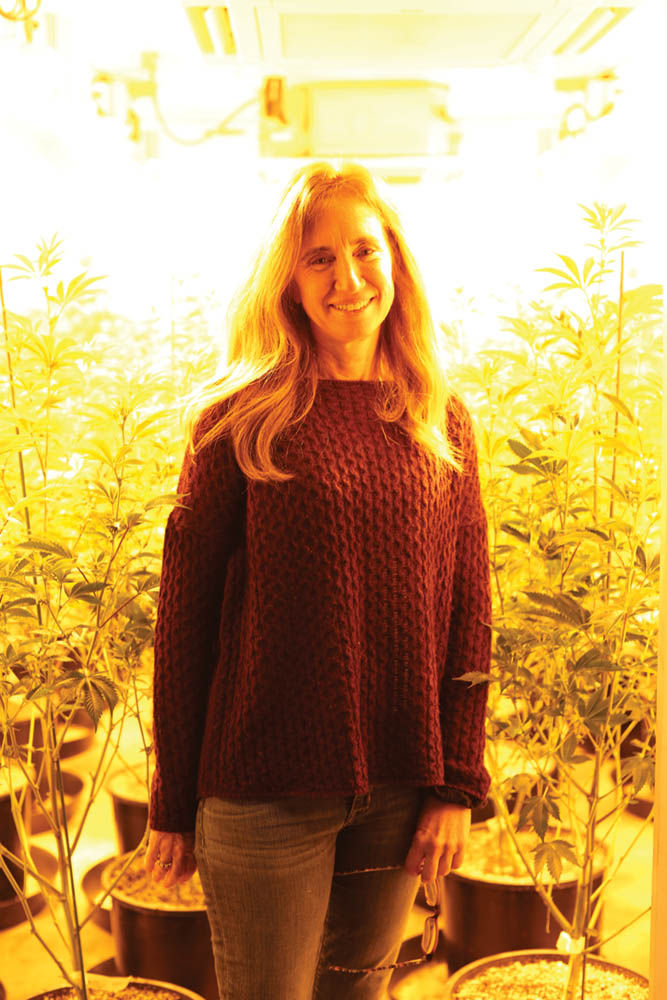 Corporate Cannabis
Most consumers in adult-use Cannabis states have become familiar with the MSO (multi-state operator) phenomenon. These are corporations that own Cannabis businesses in different states. While some see MSOs as an inevitable aspect of a growing industry as popular and profitable as pot, others view them as "corporate Cannabis" – giant companies cornering the marijuana market and pushing out the small business owner. Still, some consumers are pragmatic regarding MSOs. If they're providing quality products at reasonable prices, what's the harm? Even so, there should be a place in the industry for the little guy, right? Local companies that care deeply about the state they serve should have a place at the table too, no? Well, Lee Stowell thought so. And a chance meeting at a conference in Jamaica with fellow Vermonter and Cannabis advocate Chris Walsh got things rolling.
A Hard Cap
One of the many advantages granted to MSOs in Vermont is the inclusion of a vertically integrated license. These licenses allow businesses to act as cultivators, wholesalers, manufacturers, retailers and testing labs – essentially a full suite of industry licenses. Vermont's adult-use Cannabis law allows a total of five integrated licenses – one for each registered dispensary as of April 1, 2022. And, as it happened, those registered dispensaries were all owned by MSOs. This capped the total number of integrated licenses in the state at five – entirely dominated by multi-state operators. However, in reality, that number is actually three, as all three MSOs owned all five registered dispensaries.
Local Pride
With a hard cap on the number of vertically integrated licenses available statewide and a stronghold on those licenses by MSOs, how could a Vermont-centric business compete?
Well, somewhat incredibly, Stowell and Walsh maneuvered their way into a once in a lifetime opportunity. Walsh presented to Stowell the opportunity to purchase one of those established, MSO-integrated dispensaries. And with it came the remarkably rare, vertically integrated license.
"Now that Grassroots Vermont is going back to its roots, away from being owned by an MSO and being owned by me and my Vermont partners, we are the only non-MSO integrated license holder," Stowell points out. "We are very excited to work with all our fellow Vermonters. 'Made in Vermont' means Made with Integrity." Now able to fully service all of the Cannabis needs for her fellow Vermonters, Stowell – who owns a house on Mallets Bay where her great-grandmother bought land in the 1930s – feels an undeniable sense of pride.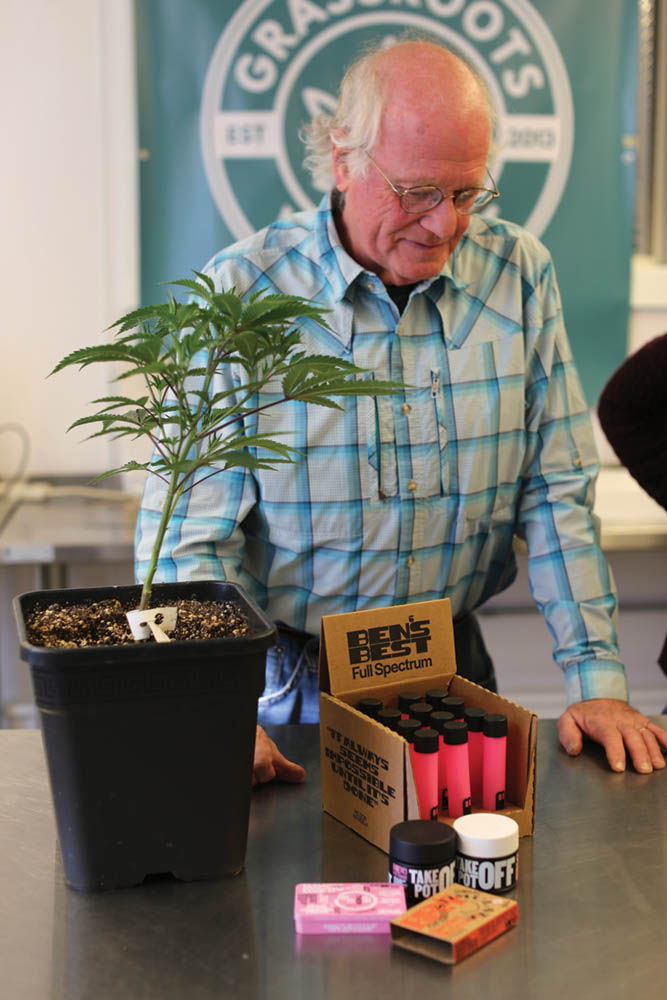 A Bright, Green Future
In addition to the remarkable accomplishment of reclaiming a significant piece of the state's Cannabis industry for Vermont, Stowell's Grassroots also boasts acclaimed cultivator Devon Faulker – widely considered to be one of the country's top growers for the last two decades thanks to his renowned organic, small-batch grows.
And, perhaps the cherry on top of the incredible story, Ben Cohen – co-founder of Vermont's own Ben and Jerry's – took notice of what Stowell had accomplished and was eager to be part of the Green Mountain State venture. Cohen will make his entry into the Cannabis space with his own adult-use brand called B3 (Ben's Best Blends) out of Grassroots.
Stowell has big plans for Grassroots Vermont. In addition to continuing to serve the state's medical patients – an aspect of the business she remains deeply dedicated to – Stowell hopes to partner with other Vermont-based companies to launch new Cannabis brands through Grassroots' integrated license, perhaps becoming something of a marijuana industry incubator.
Grassroots and Stowell are certainly easy to root for and Vermonters have taken notice of the plucky underdog helping to keep the state's Cannabis industry local.