Great Northern Cannabis' third Anchorage location on E Tudor Road is a real head-turner. From a prim exterior to a brightly-lit, well-decorated interior, the dispensary is a joy to shop. There might be a short wait at peak times between 3:00 and 9:00 p.m., but there are plenty of quirky displays to keep you occupied.
Environment and Vibe
Hands down, the coolest part of GNC's E Tudor location is the fact that it was built compliant with the Americans with Disabilities Act. Ample handicapped parking spots line the front of the building, while the entrance's double doors make it easily accessible. Inside, there is a mix of counter heights to accommodate wheelchairs. The menu is prominently displayed throughout the store in different sized, easy-to-read fonts – a thoughtful touch to enhance the experience of someone with a visual impairment. Additionally, the open-concept layout is refreshingly navigable and feels perfect for perusing.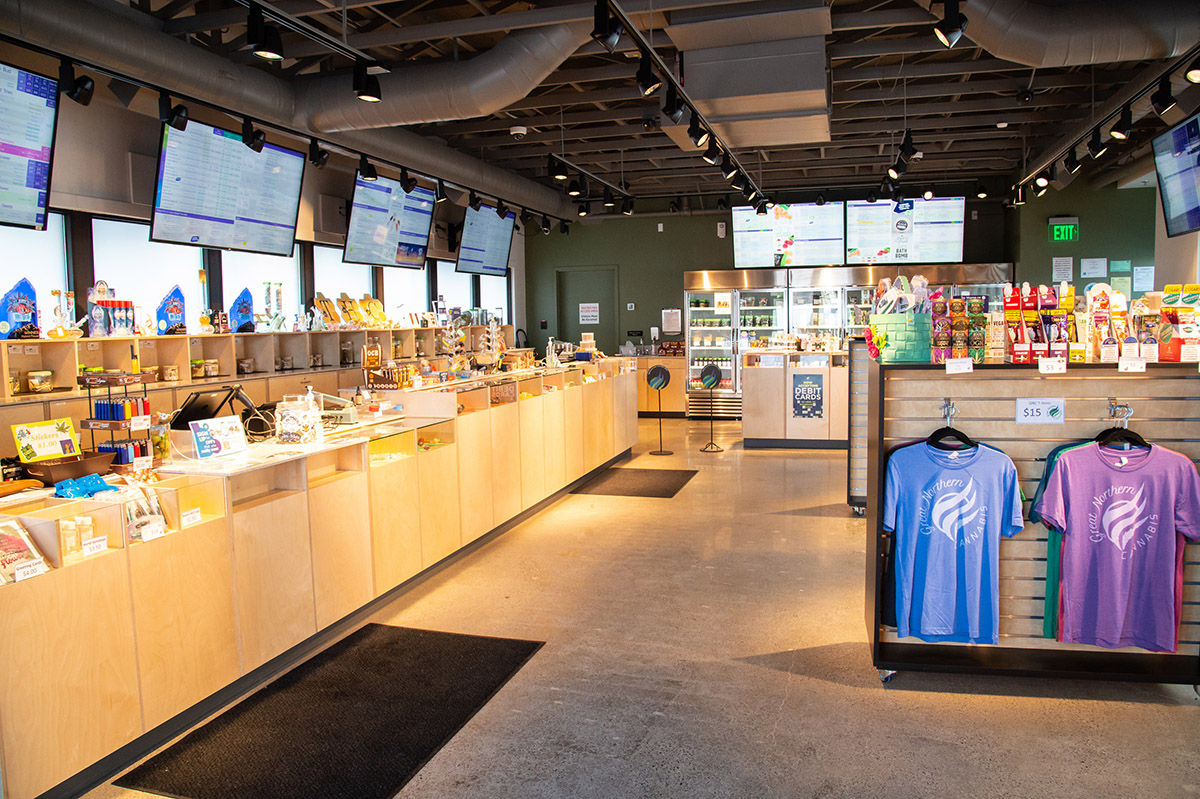 Products
Expectedly, much of the store's supply comes from the company's cultivation – but with three Alaska Leaf Bowl titles to their name – that's not a bad thing. Although they carry a hearty supply of flower, their pre-rolls are truly their bread and butter and we're huge fans of Grape Kush, Mimosa and Chernobyl. For a relaxing at-home spa experience, try GNC's THC and CBD-infused bath bombs, hand lotions and full-spectrum essential oils. From MoMo's to Fire Eaters, edible connoisseurs will find all of their favorite brands here. Even your pets can indulge with GNC's well-stocked Pet CBD products.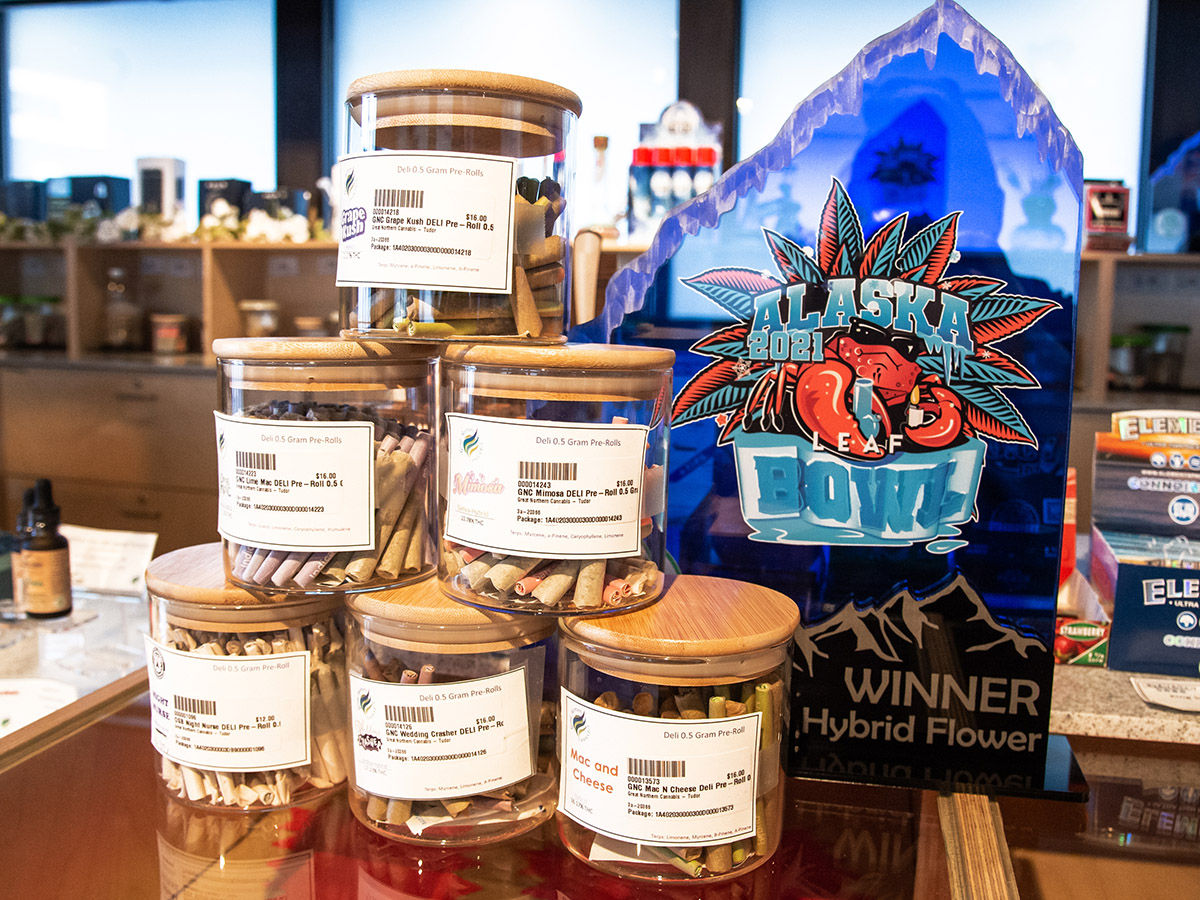 Budtenders
With three Anchorage stores to cover, GNC budtenders make the rounds at each location – meaning you can expect the same level of expertise at each shop, including the newly opened E Tudor. Store manager Rodney Devenger describes his staff as educated and friendly, and we couldn't agree more. Each budtender was able to field a variety of questions and did not hesitate to ask a colleague if they didn't know the answer. It was abundantly clear that every budtender not only loves the plant, but they also love their job.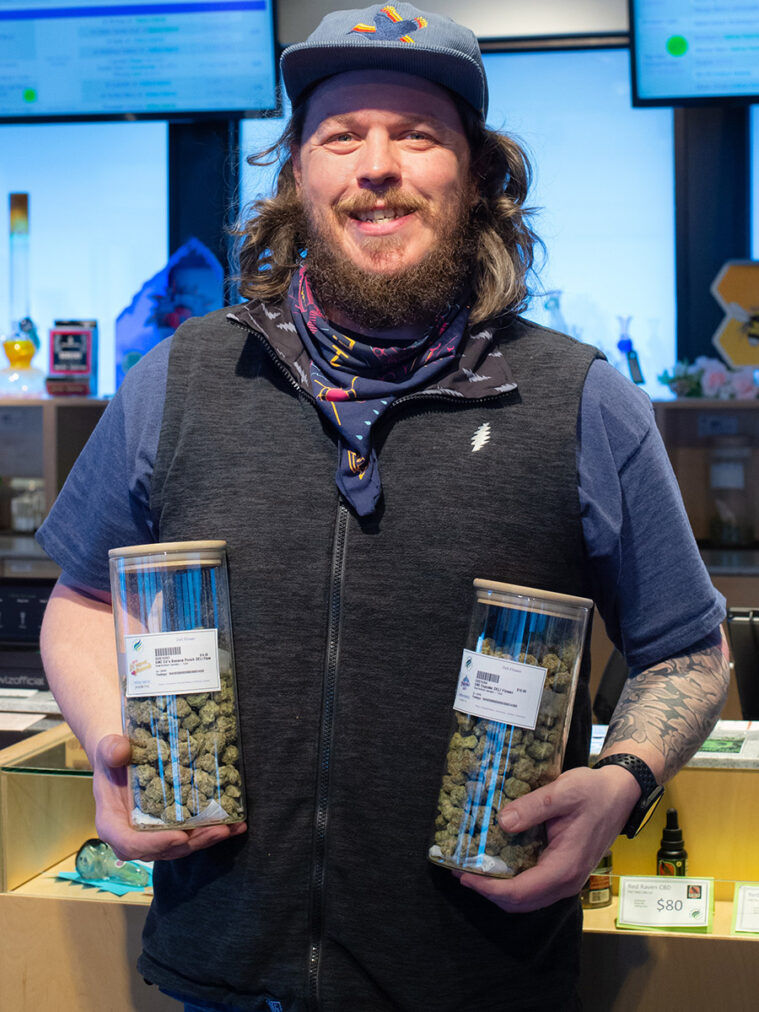 Special Perks
GNC's E Tudor location opened in October 2021 and is aimed at serving locals. Located next to Taco Bell, Subway, McDonald's, Golden Gate and Namaste Shangri-La, it's the perfect post-work stop for those Netflix and chill nights. The store is also stocked with every candy imaginable and the hard-to-find Jones Soda. In short, this dispensary is a stoner sanctuary packed with all the snacks and supplies you could ever need.