Setting and Vibe
As the lone dispensary on the well-traveled Harford Road, Parkville's Blue Ridge Wellness (BRW) leaves locals feeling the warmth of its familial and friendly "Mom and Pop" shop vibe. A short walk from the parking lot leads to a wheelchair-accessible ramp. You'll then be greeted by the head of security, Jonathan, who ensures a safe and healthy environment with COVID-19 temperature checks. Patients are then signed in to the MMCC by Jacqueline – who also maintains a smooth, upbeat playlist as the resident DJ – while a bevy of knowledgeable patient consultants wait to take your order.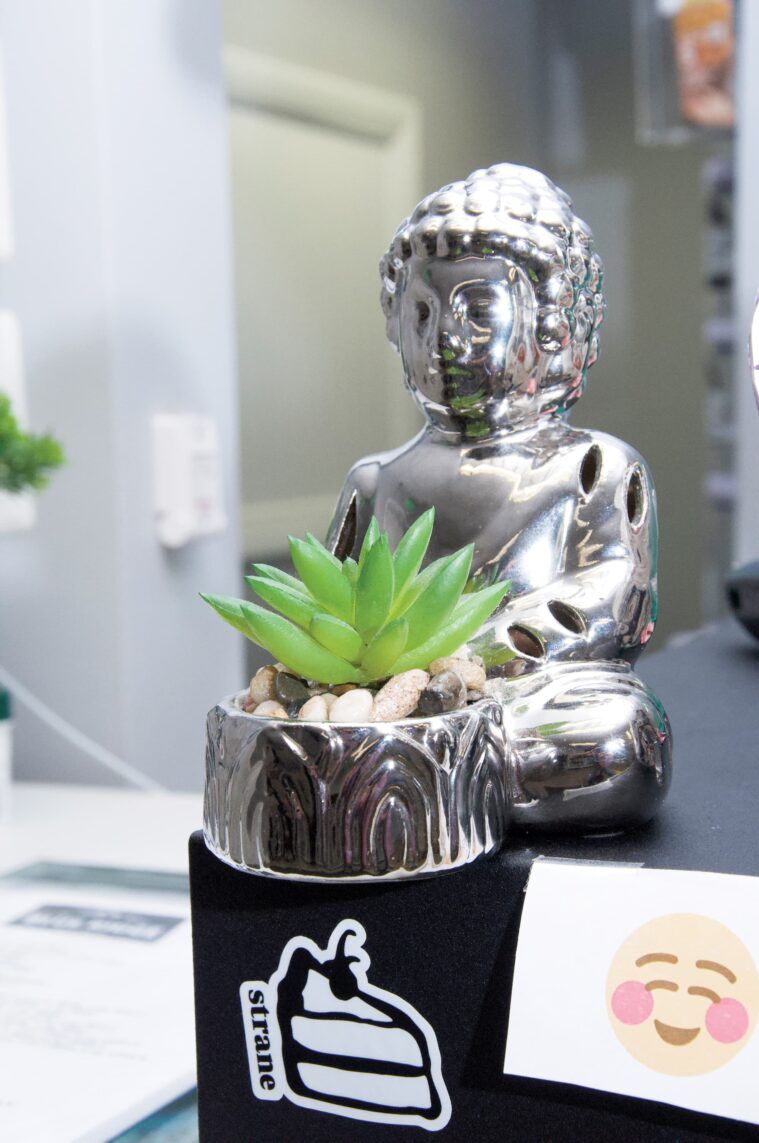 Flower
BRW maintains a well stocked menu of 50+ strains that include a large variety of eighths, grams and pre-rolls to choose from. "Our flower draws the most attention," said budtender TJ Davis, highlighting Star 91 and Poochie Love – a pair of strains testing above 30% THC. Cookies drops from Culta make for a frenzy of activity inside the store, while bud from Curio, GLeaf, Grassroots, Nature's Heritage and Strane are also heavily featured.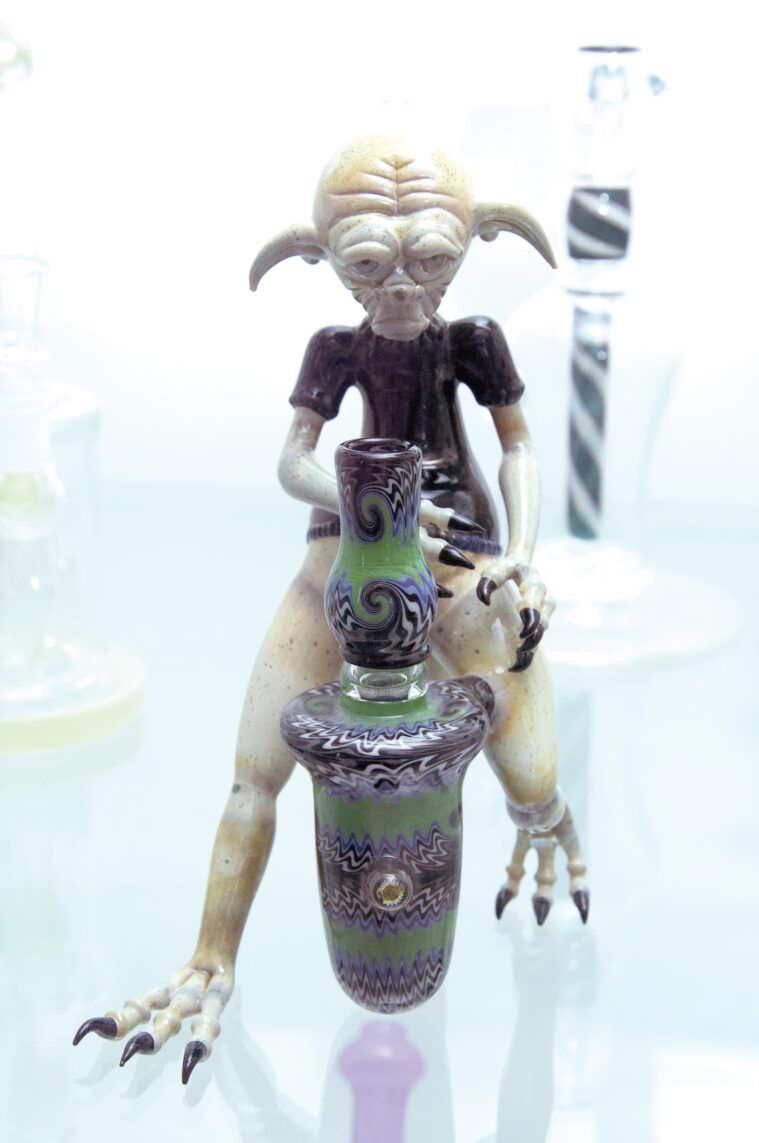 Concentrates
The pandemic may have put a temporary freeze on Blue Ridge's unique deli style concentrates, but that hasn't stopped the dispensary from stocking their fridge with badders, shatters, sugars and more, ranging from half-gram containers to two-gram live resin boxes from Culta. "Sometimes flower just doesn't do it in terms of pain management," said General Manager Malcolm Roberts, hinting at a post-pandemic return to deli style.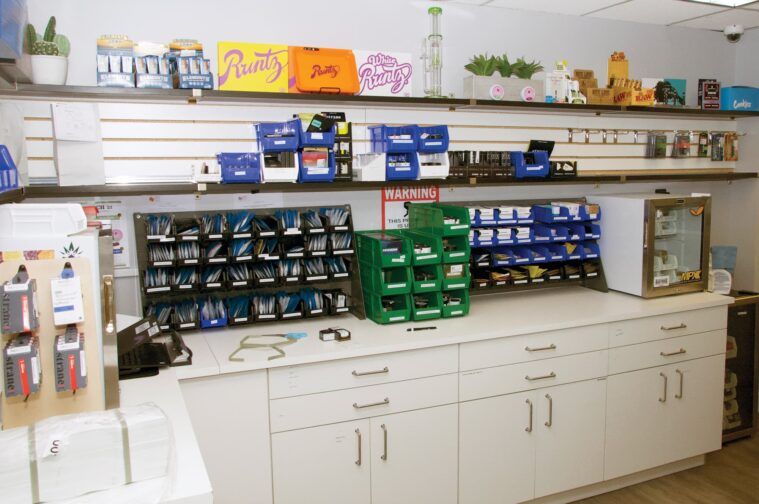 Edibles
Roberts and the team proudly preserve an assortment of Verano troches, while also keeping up with the seasonal chews from Curio, noting that strawberry basil was on the way. Dixie and Betty's Eddies are steady products found on the shelves, while Dr. Solomon's 1,000mg RSO allows for a stronger dose of medicine.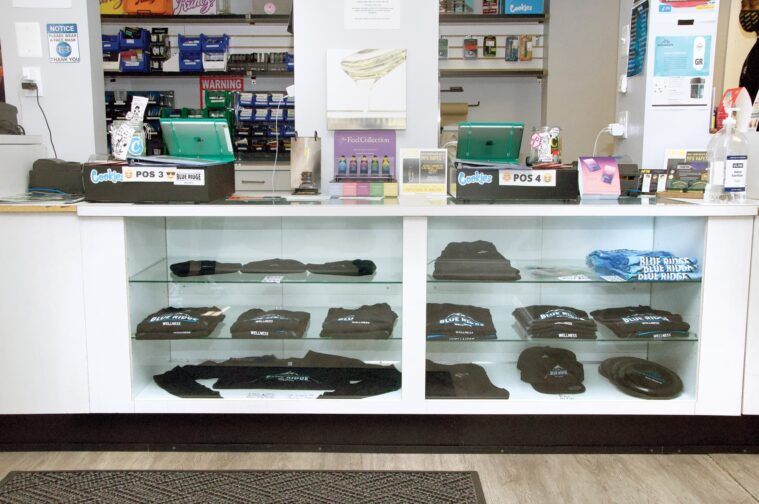 Background
Since opening its doors in January of 2019, Blue Ridge Wellness has enjoyed catering to the Parkville community, focusing on educating and enhancing the lives of local patients by way of Cannabis. Patients and patient consultants are often on a first-name basis – a personal tone set from the top-down, as Owner Chad Scott can often be found inside the building, offering a hands-on approach. "He's very active," Roberts said. "Since day one, he created the team we needed and gave us everything we needed to succeed and help grow."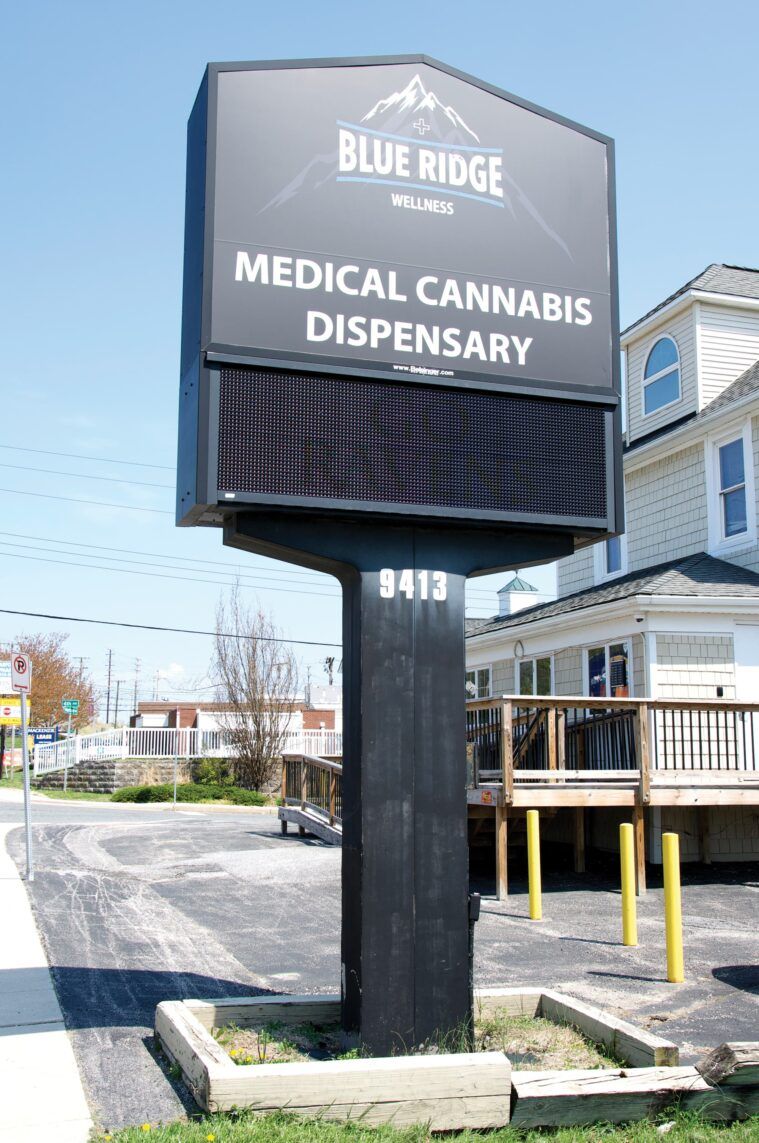 Product Sample – Pie Crust Diamonds and Sauce by MPX
Diamonds Testing – 97.89% Total cannabinoids and .967% Terpenes
Sauce Testing – 59.45% Total Cannabinoids and 16.892% Terpenes
meltingpointextracts.com @MPX_US
One of the things I love about sauce from MPX is the transparency of their product testing. You get results for cannabinoids and terpenes of both the sauce and diamonds separately. I chose to crush up the diamonds and make an "apple sauce" to keep a proper consistency from dab to dab. Grow West's Pie Crust extracted by MPX is a beautiful example of quality concentrate. On the exhale was a smooth balance of cakey and gassy flavors. The anxiety relief I experienced after one dab was unparalleled. I could finally take a deep breath of fresh air.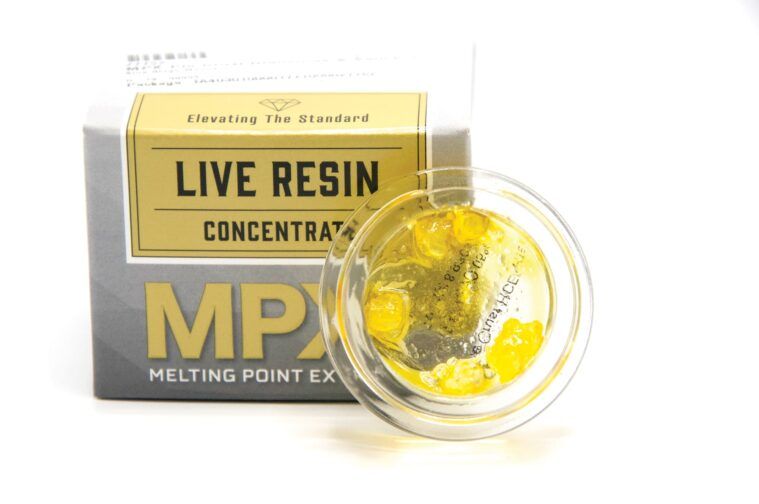 Address: 9413 Harford Rd, Parkville, MD 21234
Hours: 10AM-8PM Monday-Saturday, 10AM-5PM Sunday