Nirvana Center is a family-owned and operated dispensary that is planting its roots in Baltimore and doing right by its patients. Combining a knowledgeable and experienced manager with the expertise of budtenders that are well-versed in this industry and its products, Nirvana has a recipe for success.
Setting and Vibe
This is a fun and chill shop with a focus on education, all wrapped up in an approachable environment. During our visit to the dispensary, budtenders and managers laughed and joked with each other while dancing to the tunes they had bumping. Dozens of patients came through during this time, and each one was greeted by their first name even if they had a mask on. Bottom line: Absolutely everyone seemed excited to be there.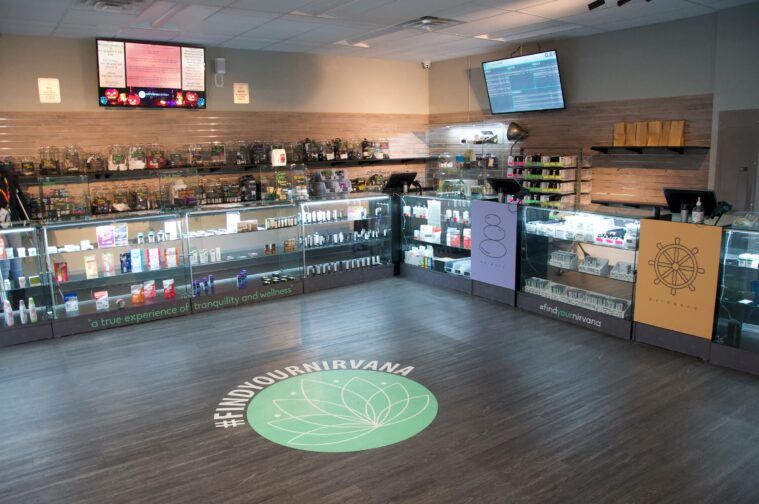 Flower
Heavy on the flower would be an understatement when describing the selection of products here. They try to keep around 85+ strains of flower on the menu at any given time, with products from almost every brand in the state. Whether you're looking for a $25 eighth to hold you over (which they almost always have on deck) or splurging on that new Cookies drop, Nirvana has you covered.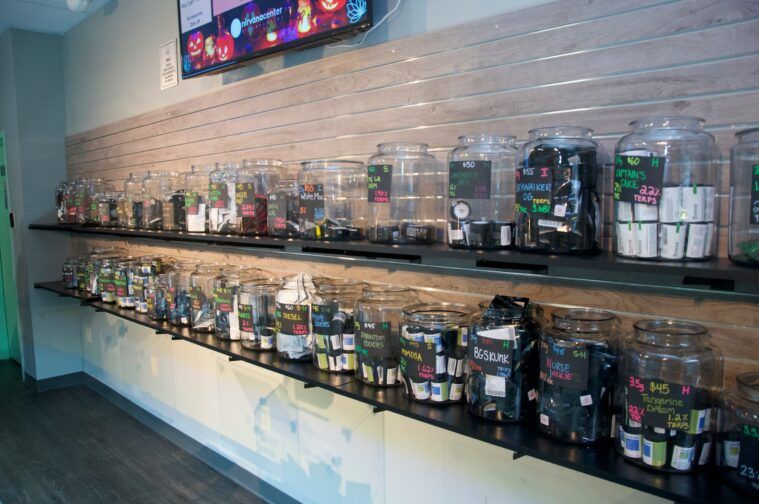 Concentrates
The concentrate selection here is anything but lacking, with tons of options from all of Maryland's favorite processors. They have products for patients dealing with severe pain, such as RSO in different ratios, including high THC. Connoisseurs can feel comfortable knowing they can scroll through the Rolodex of strains and find something terpy and effective for their regimen. 
Edibles
Candies, capsules, drinks and mixes can all be found at Nirvana, including the much-anticipated return of Betty's Eddies. Curio offers many different variations of their highly sought-after Chews as well, and this shop had more than a few of those options available. Keep your eyes peeled for the 25mg Mango Ginger Chews from Curio and Dr. Solomon's 1:1 CBN-rich capsules.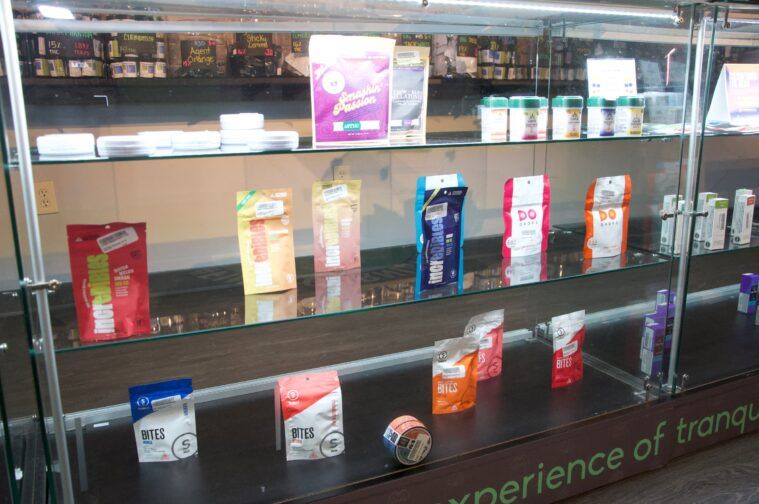 Product Review – District Cannabis Assortment 
We were lucky enough to try Cherry Chem batter, and Gelato Cake shatter and pre-rolls from District Cannabis. While these products are the perfect combo for any situation, I used the Gelato Cake for pre-bedtime vibes. The Cherry Chem had over 2.5% limonene, so I used it for a boost of energy during the workday – feeling a clean and energetic uptick after just one dab.
https://districtcannabis.us/ @districtcannabis.us/