Zen Leaf is no stranger to the Maryland market with their Towson and Pasadena stores – but the new kid on the block is Zen Leaf Elkridge, which opened its doors at their grand opening on August 5, 2022. In the building of an old Capital One Bank, you can expect to see the presidential white pillars as you pull up, and you better believe they kept that drive-thru in working order. Whether you're passing through Elkridge or coming to or from the airport, this is a store you'll want to visit every time you get the chance.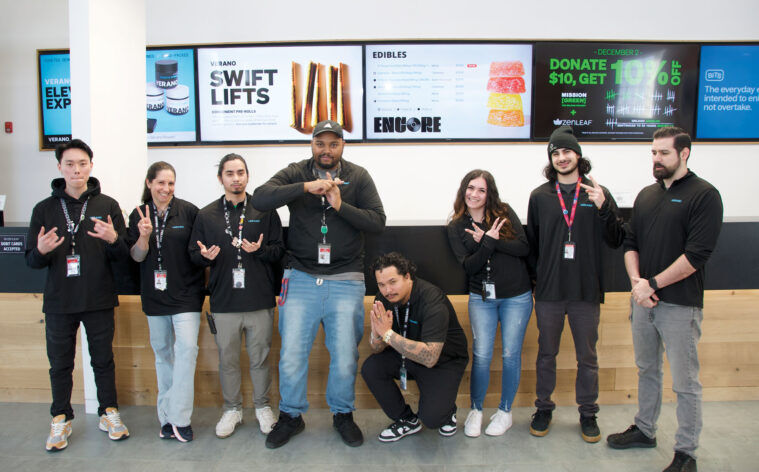 Setting and Vibe
This store is set up for volume, with a wide open floor plan that can accommodate a large number of patients and keep things chugging. It has all the clean and clear feelings you'd expect of a medical Cannabis dispensary but will also transition perfectly into adult use come July. The vibes were high, with employees joking around with each other and lightening the mood for anyone who may be nervous on their first visit.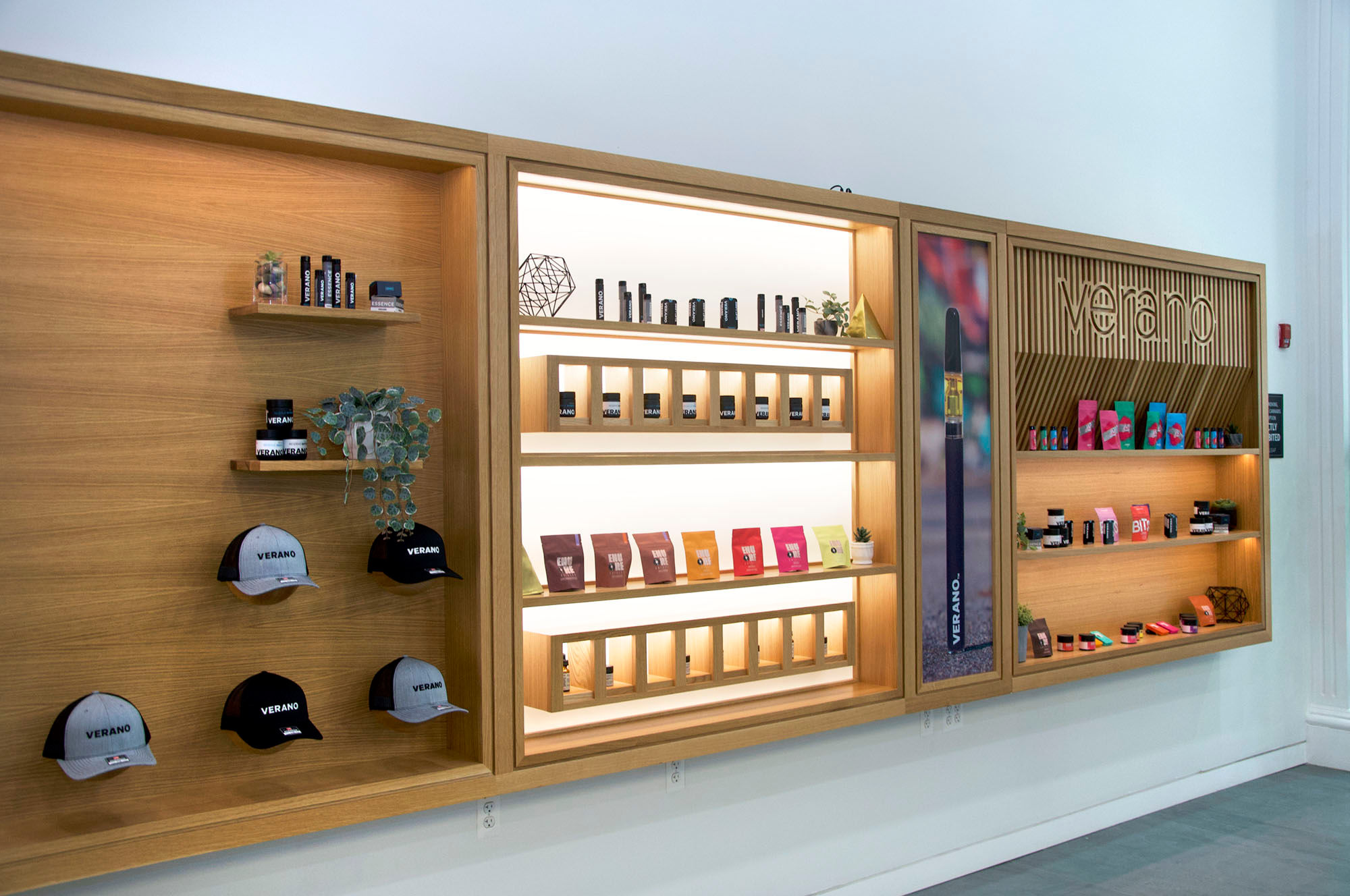 Flower, Concentrates and Edibles
Being under the Verano umbrella, you can expect to find a bunch of hot new strains from them here. That's not to say they don't have a whole slew of flower from other companies in varying potencies and price ranges, though. In fact, there were over 100 different options to choose from during my visit – making this a serious flower destination for Marylanders.
Just as impressive as the flower menu, this concentrate menu goes on for days and has a little bit of something for everyone. Whether you are looking for strain-specific RSO from Verano or the newest strain of hash rosin from Evermore, they have both of those and everything in between. 
This edible selection has over 50 different varieties, proving to go above and beyond the classic model of 1,000+ different gummies dominating the menu. They have drinks, chewables, tablets, capsules, tinctures and more. The Encore chocolates have proven to be among my favorites in Maryland, so I loved seeing different flavors and variations of this chocolate on the menu.
---
Product Review
Concord Grape RSO Gummies by Encore
10mg per piece and 100mg per package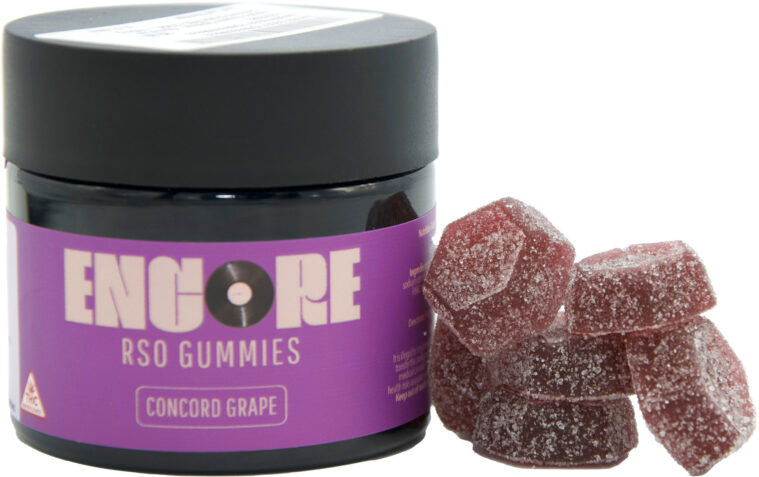 Gummies from Encore are perfectly uniform in their little hexagonal shape. Bringing a full spectrum gummy to the market in the RSO variety is pure genius. Not everyone has the same ease in dosing their own RSO, so these make that a step easier. I used these before bed – knowing RSO typically gets me into a sleepy state and allows my pain to melt away.