In a space we all know and love, formerly Pure Life Wellness in Baltimore, Cookies has opened up a poppin' new store and decked it out in their trademark blue gear and decor. What better place for a Cookies store than the area of Baltimore City? City life has a need for a strong brand presence such as this one – and this is the perfect high-end company to do it. Located right next to the Cross Street Market, this store is perfectly located in the center of Baltimore. Be sure to swing by for the largest selection of Cookies flower in the state of Maryland!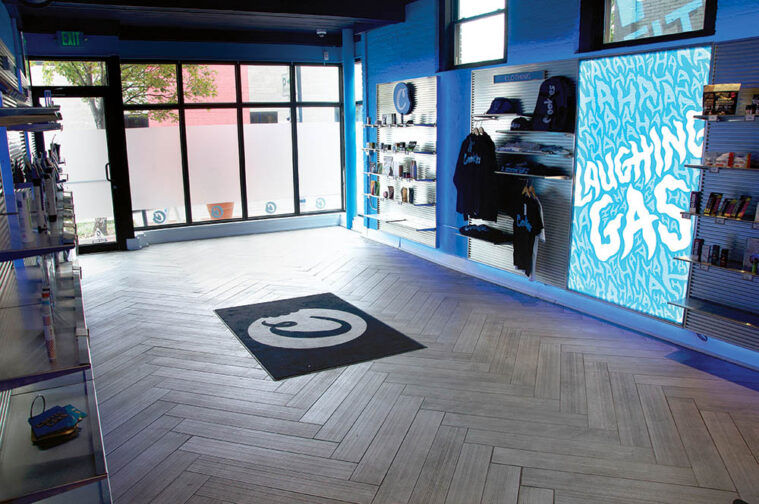 Setting and Vibe
This store opened very recently, and they have already swagged the place out in that signature blue color we have come to know and love from Cookies. Branded apparel lines the walls, along with their colorful packaging always on display. One thing I loved about this store was the fact that they weren't teasing us with packaging, only to let us down by not having it – they had the flower in stock of every single product that was on display. The knowledgeable budtenders were also completely honest and transparent about the things they recommended, ensuring confidence for patients and customers alike.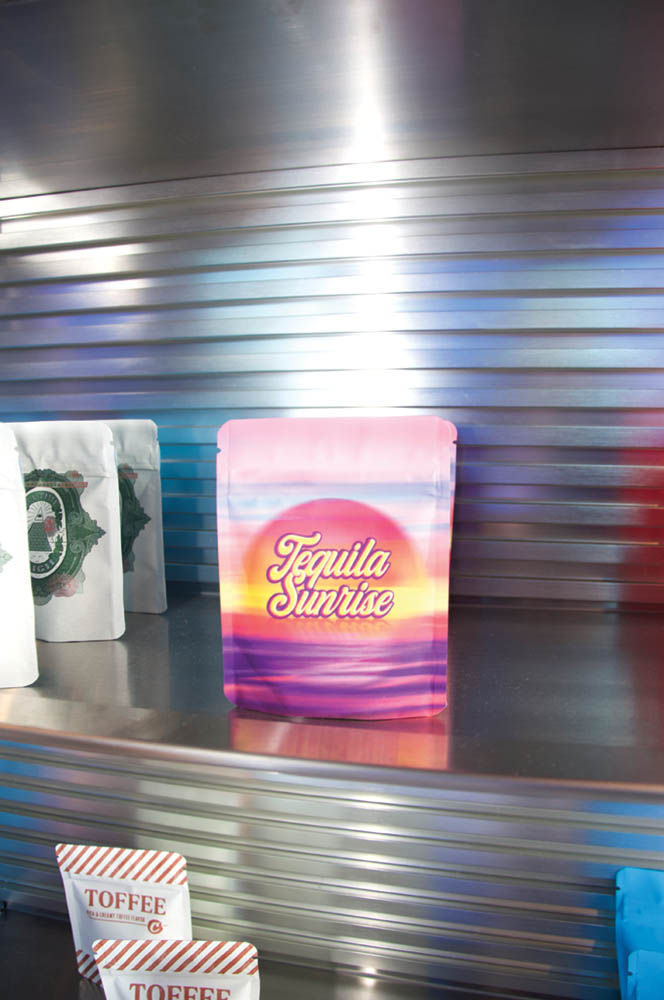 Flower
Simply put, the flower selection here is badass – with over 30 different Cookies strains on the menu, in addition to our favorite growers from around the state. They had The Doggy Bag, Mexican Flan, Pancakes, Purple Gummy Bears, Tequila Sunrise, All Time High, Bernihana Butter and way too many more to name during my visit. Be sure to check out their online menu for their latest product offerings, as it's an ever-growing selection. My go-to on the menu was the Collins Ave, which has become a fan favorite from this brand.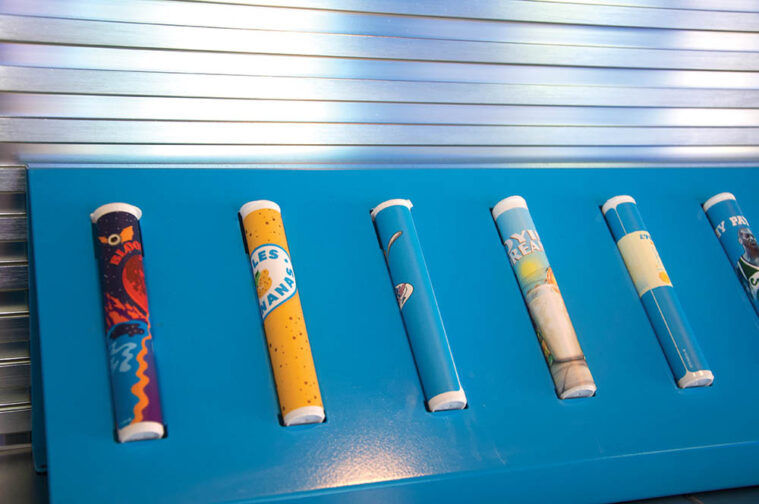 Concentrates
Keep in mind that concentrates are still for medical use only, even though we hope to see the MCA make some changes on that in the near future. What do recreational customers think about not being able to buy concentrates other than vape pens? They are not thrilled to say the least. But for the medical patients, this store has badders, live sugars, live rosins and anything else you can imagine. I am personally very happy to see rosin becoming more widely available to concentrate users – clean medicine for the people!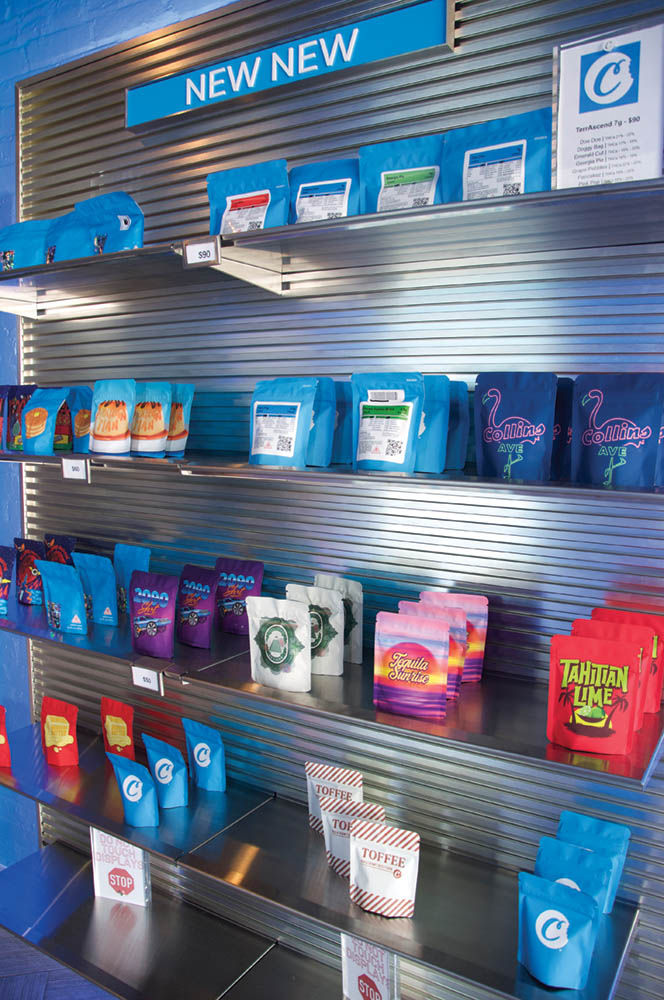 Edibles
Maryland's edible game has really begun to pop off over the last year or so in the variety of its offerings, and we can now expect to find baked goods, chocolates, gummies, tinctures, capsules and even drinks on the average dispensary menu. This store is the perfect example of a well-stocked selection, providing all of these options for both medical patients and recreational customers. I was excited to see Beezle's new chocolate making its debut on the menu – one of my favorite new products to hit the Maryland market.
Product Review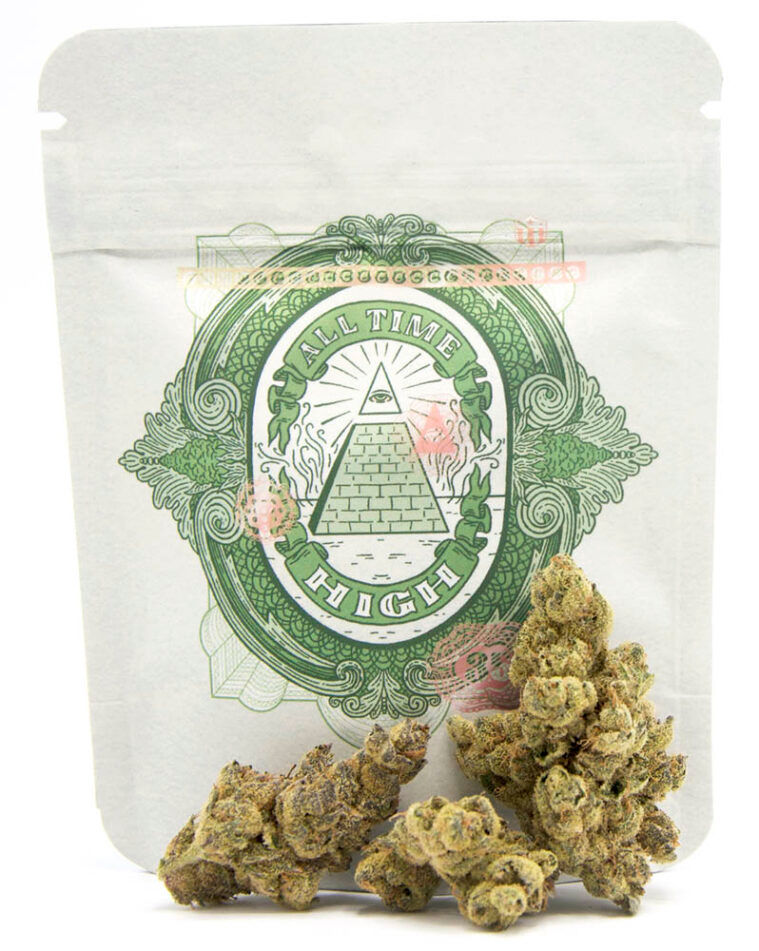 All Time High Flower by Cookies
23.52% Total Cannabinoids | 1.07% Total Terpenes
This strain has come to be known as a true 50/50 hybrid, and the gassy terpene profile shines through. It crosses OG Kush and Strawberry Diesel, and provided me with a relaxed and euphoric high that kept me rolling through a busy work day with a clear head. It can be described as heavy on the eyes, but light on the head. All Time High is a very exclusive strain – setting the Cookies store apart with its regular availability.