Curaleaf closed down their Airpark location and moved over to Montgomery Village in Gaithersburg – and if you're looking for a premium dispensary experience – this is the place to be. Everything about visiting this location gave me the feeling of being in a top-tier shop, from the knowledgeable staff to the contemporary design. Be sure to keep an eye out for the deals this dispensary posts in addition to their daily specials – there are prices on products you won't want to miss.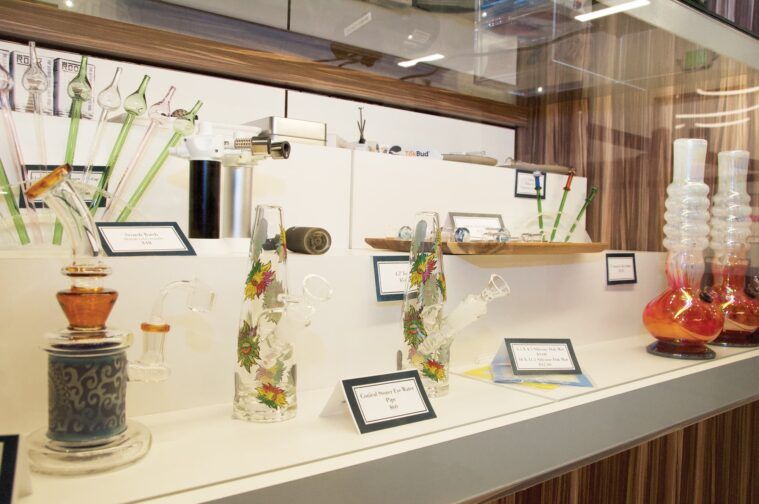 Setting and Vibe
This dispensary resides in the old location of a Capital One Bank, which gives it a high class vibe. The white pillars out front make it feel almost presidential, and the inside matches with leather chairs and glass countertops throughout the store. Feeling comfortable when purchasing your medicine is critical for a positive experience, and Curaleaf has that on lock.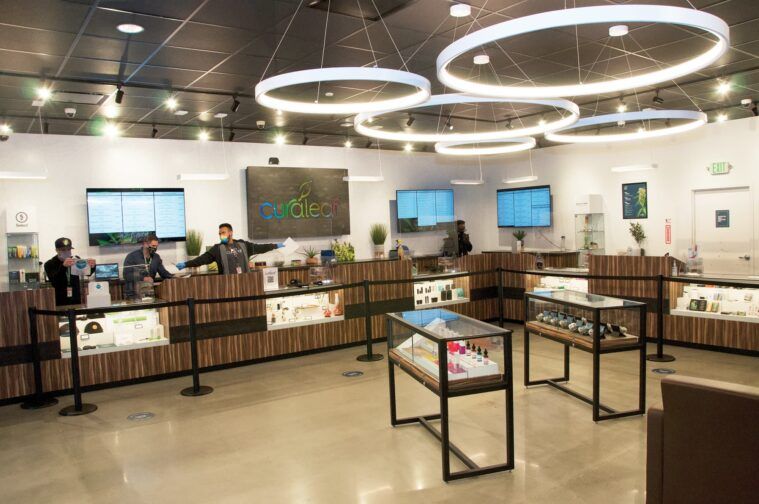 Flower
Does anyone else love when they get to a dispensary and see they have a TON of flower on the menu? Your options are far from limited here, with selections from some of Maryland's favorite growers. Some of these options include 7g drams of flower, which is really nice when you're looking to stock up and save a little coin. Bud is also stored in see-through containers on the sales floor, allowing you to actually see your Cannabis before purchasing!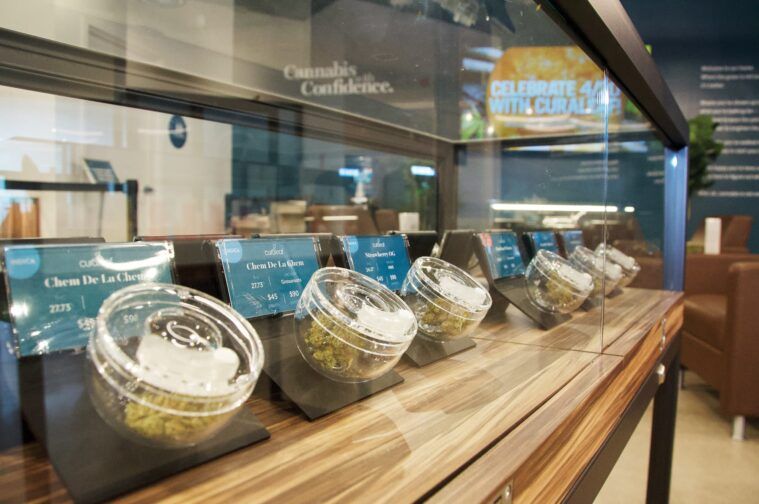 Edibles
From mints to RSO capsules, there is a type of edible for every type of patient here. Whether you're looking for a smaller dose, discrete edible, or something that will put you to sleep and ease your pain, they have you covered. One thing that stood out to me was the different variations of tinctures, from 1:1 all the way to 18:1 ratios, allowing patients to find what works best for their medical needs.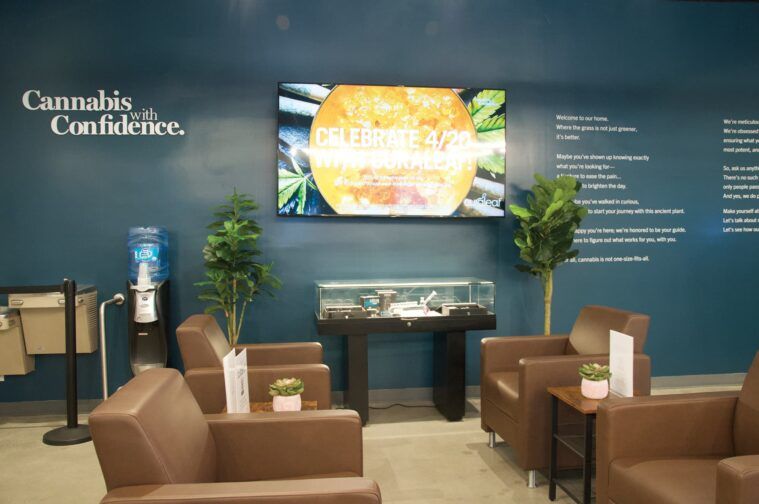 Concentrates
Come one come all, from connoisseurs to patients who have never tried concentrates. For the connoisseurs, there is enough live resin on this menu to keep you happy for months. For those new to the dabbing world, there are vape cartridges to get you started, RSO to ease your pain, and anything else when you're ready to take a dive into the deep end.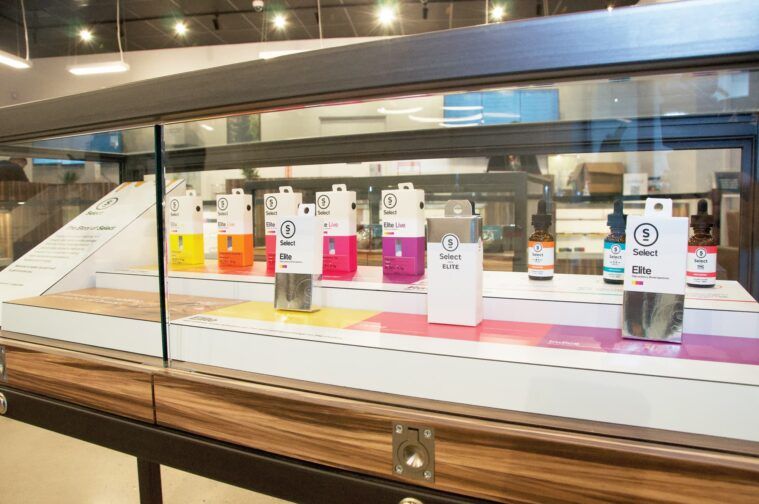 Product Review: Select Lemon Hash Diesel Live Resin Cartridge
83.83% Total Cannabinoids and 11.96% Total Terpenes
selectcannabis.com @select.better
Live resin cartridges are full of terpenes and have proven very beneficial to my personal medication journey. This strain and specific batch have a high concentration of myrcene, with over 3% pinene to temper it out. After a few puffs of this lemony goodness, I was relaxed and in a creative headspace.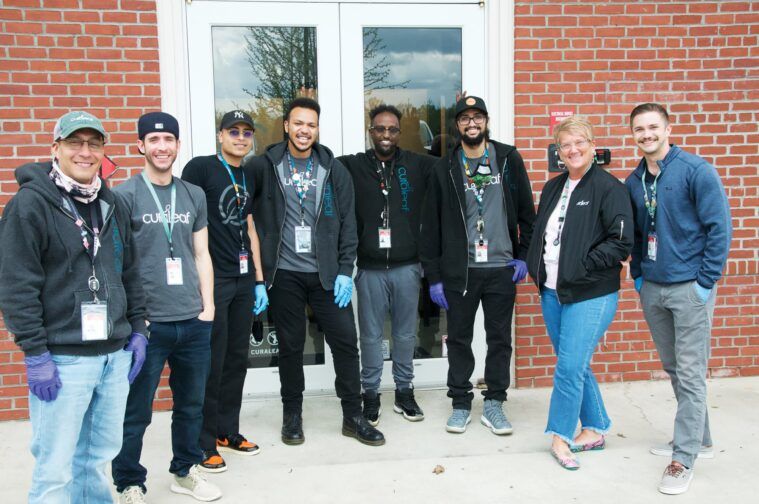 Web: curaleaf.com | @curaleaf.usa
Address: 10011 Stedwick Rd, Gaithersburg, MD 20886
Hours: 9AM-8PM Monday-Saturday, 10AM-6PM Sundays