Green Goods' Baltimore location opened in December of 2021 on North Point Boulevard in the location of a former dispensary. Patients love this store for their seasoned team of industry professionals, ranging from the budtenders to the managers. They make access to Cannabis easier than ever – including a curbside pickup option, as well as a window in the store for online orders. The menu is already stacked with a massive selection of flower, concentrates, edibles and vapes, and it will be exciting to see the product selection continue to grow as adult use comes into play later this year.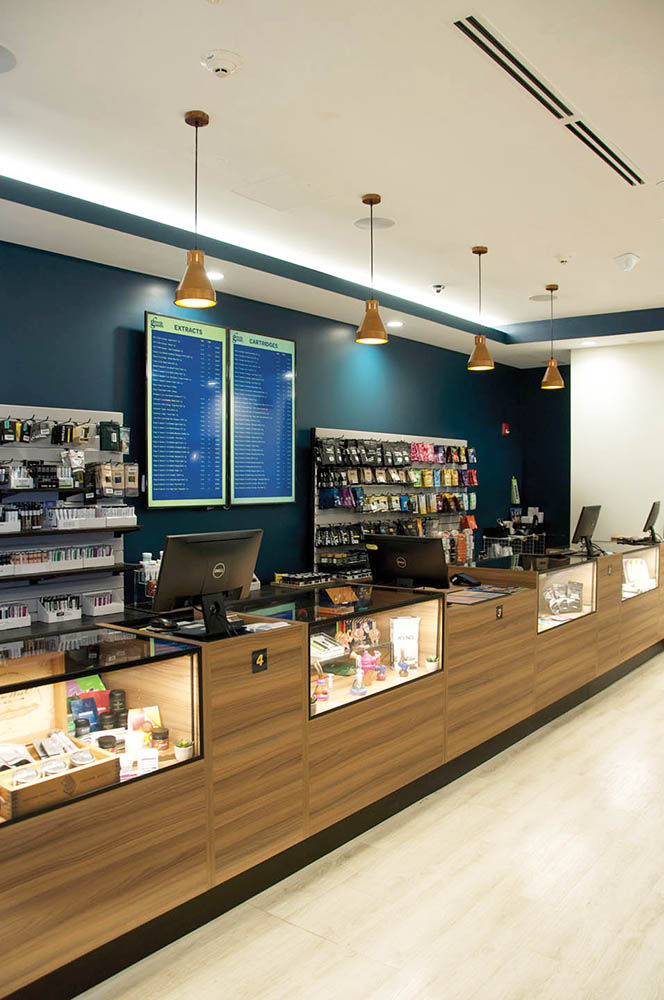 Setting and Vibe
Down to earth but medicinally focused would be the best way to describe this dispensary and the staff. You could sit and chat with budtenders about anything from how your day is going to what the newest products are, which they've definitely already tried and can steer you toward or away from with confidence. Make sure to check out the front room with a large mural of a Cannabis plant and some scientific terminology – it's a wonderful way to get thinking about the plant and asking important questions of your knowledgeable budtenders.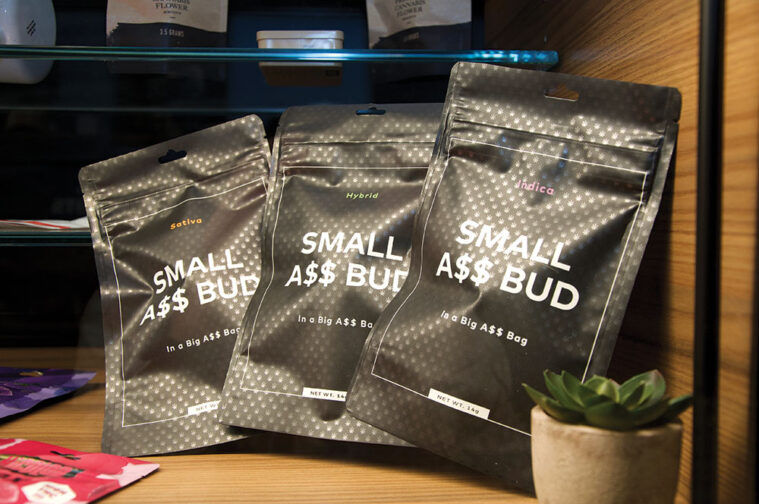 Flower
We are spoiled for choice in today's market, and this shop is a prime example of that – keeping around 100+ Cannabis strains on the menu at any given time. By keeping the selection so robust, they are making sure that every patient who is interested in flower is getting what they need for their regimen with respect to price and potency. Cheaper options like small buds, shake and trim are always available, as well as high-end, harder-to-find strains appearing on the regular.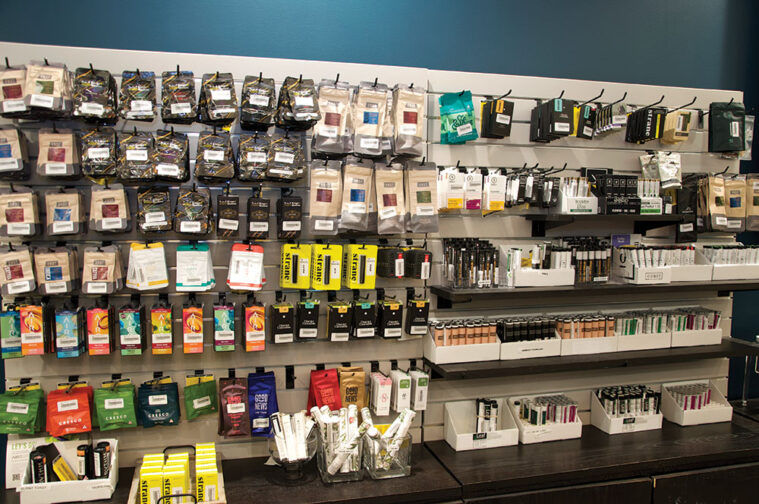 Concentrates
The amount of live resins they have from Kings and Queens at Green Goods is unreal – including over 18 different strains at the time of my visit. You can also expect to find heavy hitters from all of your favorite brands like Grassroots, SunMed Labs, Select, District Cannabis and more.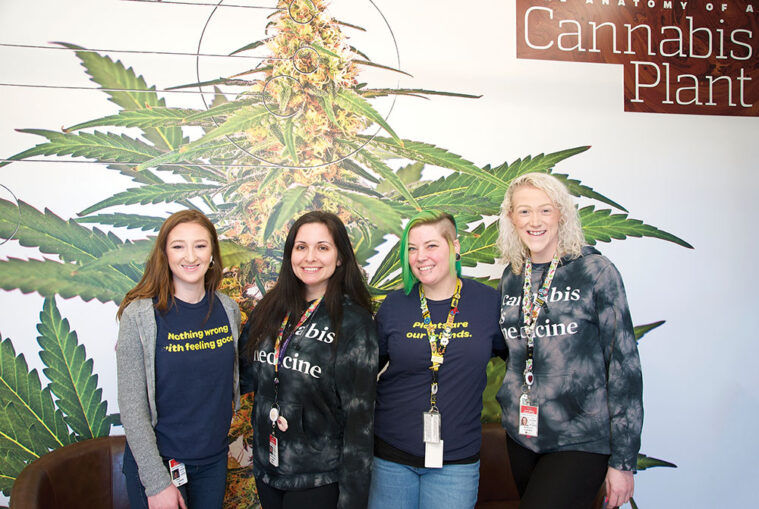 Edibles
Finally, we have reached the day where we can find chocolates in different varieties and baked goods on dispensaries' edible shelves. They had several different types of chocolate including blonde, milk and dark from HiCOLOR, in addition to their huge selection of gummy flavors and potencies. Some of the gummies are as high as 40mg THC, which is a big improvement for patients that need high-dose products.
Product Review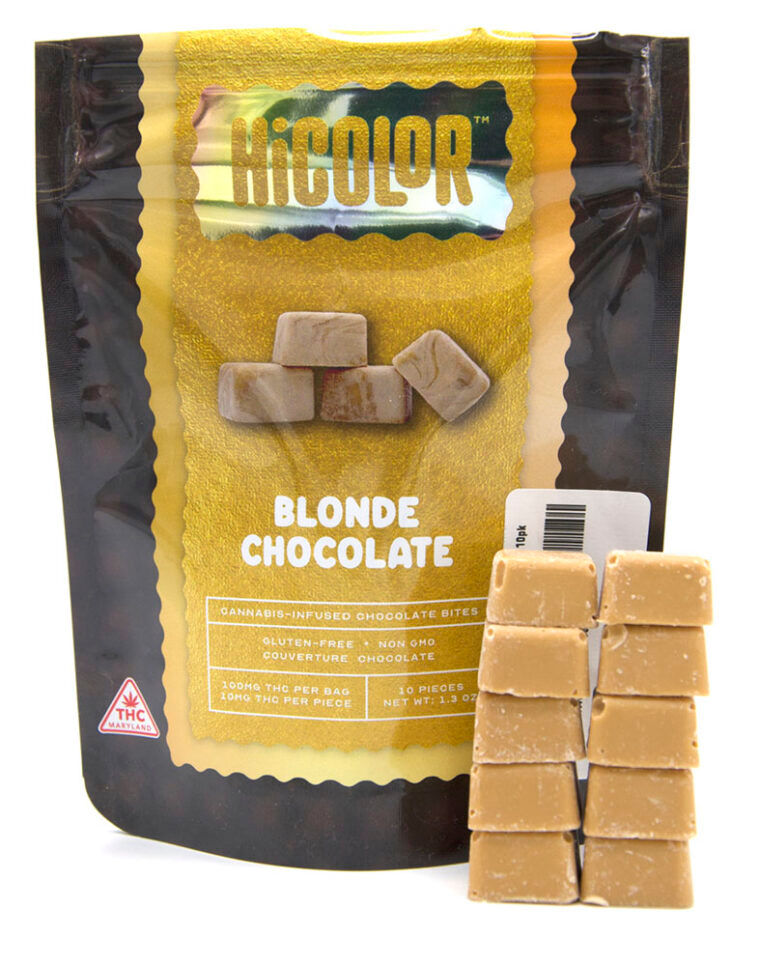 Blonde Chocolate Bites by HiCOLOR
100mg THC per bag | 10mg THC per piece
vireohealth.com | @vireohealth
You might be asking yourself, what is blonde chocolate? Imagine a more caramelized version of the white variety … rich and chocolatey with a caramel twist. These edibles are made using gluten-free, non-GMO couverture chocolate, which gives them a glossy texture and a smooth bite. At 10mg per piece, I found myself eating between one and two chocolates per dose – but they are easy to cut into halves as well. Check out this flavor and the other HiCOLOR offerings!