If you're seeking a quick island getaway, look no further than right here on the Atlantic Coast. Nestled in the mist, 30 miles offshore of Massachusetts, sits the island of Nantucket – a hidden gem for any travel and Cannabis enthusiast. More commonly known for its small town charm with lovely restaurants and picturesque scenery, the tight-knit community has a group of individuals that fully embrace their love for the plant … in true Nantucket style.
Nicole Campbell, owner of The Green Lady Dispensary, is one of the local Cannabis pioneers helping to spread the good vibes and good ganja around the island. Coming from a Dutch and Caribbean background, Nicole's family embodies both cultures' love for Cannabis and shares that passion with the lucky people of Nantucket, as well as its many visitors.
The Green Lady Dispensary was the Commonwealth's first operational Black and women-owned Cannabis business, and is dedicated to enhancing their community's quality of life. The cozy feeling you get when speaking with Nicole and her family is a testament to the elevated value their company adds to the island's enchantment.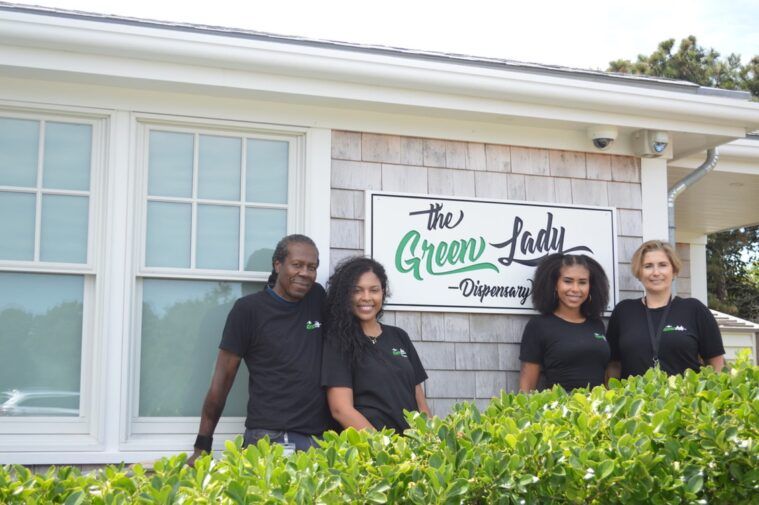 What brought you to Nantucket?
My husband and I have been coming to the island since the early '90s and we were married at Brant Point Lighthouse. When our children were young, they enjoyed summer visits to the island. Some of our fondest memories include spending the day driving on Dionis Beach with the calm waters perfectly suited for young children to splash around in.
What first drew you to Cannabis?
My father's side of the family is Dutch, and as a young adult I spent a great deal of time enjoying Amsterdam. The great food, history, museums and of course, the coffeeshops. The Dutch have a very open-minded and inclusive way of thinking. I'll never forget the first time I saw a Cannabis menu in Amsterdam. Mind you, this was back in the late 1980s, so by today's standards, it wasn't much of a menu … maybe a dozen items on it at most. But the thought that there could be options and categories on a Cannabis menu blew my mind. I've always disagreed with our government criminalizing Cannabis in so many ways, especially when compared to how the Netherlands chose to regulate it.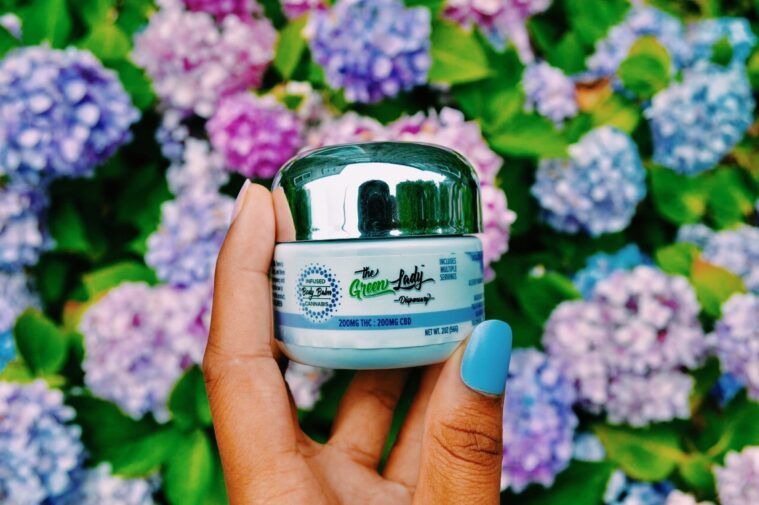 Why and how did you get into the industry?
My husband and I had worked in the agricultural industry for close to 30 years and have always been avid gardeners at home. However, we were burnt out and needed a career change. We hoped for something entrepreneurial that we could eventually pass along to our daughters. We all share a passion for Cannabis, entrepreneurship and growing plants. Cannabis is fun and enjoyable – the people in the Cannabis industry are pioneers, hardworking, welcoming and most importantly, happy! It is a lot of hard work, but at the end of the day, well worth it.
How did the people of Nantucket respond to Cannabis legalization?
Back in 2016 when Massachusetts voted to legalize Cannabis, Nantucket overwhelmingly voted for the legalization. We are very lucky this little island does not have the NIMBY attitude, which has made it very difficult for many Cannabis operators in Massachusetts. The people who live year-round on the island want to have the same access to goods and services that people on the mainland have. Being able to shop for Cannabis on the island is a hugely positive thing for living here year round. For so many people, Cannabis improves their quality of life! Many people of Nantucket have told us that Cannabis has offered them relief from physical and mental pain in lieu of addictive prescription drugs. Everyone deserves to have access to this plant if needed.
Tell me more about your operation and what makes it unique.
Nantucket is very much about keeping things quaint, handcrafted, authentic and artistic. An interesting fact about Nantucket – no chain stores are allowed on the island. The island is full of unique restaurants, delicious bakeries, farm-grown summer vegetable stands and numerous artists. We've brought this lifestyle to the Cannabis space. At The Green Lady, we pick unique strains of Cannabis that we hand-trim and grow in small batches. The chef behind the creation of our delectable edibles, Eric Anderson, worked for years at many of the best-known island restaurants. Our line of cocktail-flavored chews, chocolate confections and fresh-baked goods strive to be more like that of an island bakery. Nantucket is also known for its top-notch customer service. Our trained budtenders are very knowledgeable of all our products and Cannabis use in general, because we believe that educated customers will use the products safely and responsibly. We strive to make each visit to The Green Lady a personal interaction, not a transaction. From product information, suggestions or how-tos, we take time for every single person who needs it.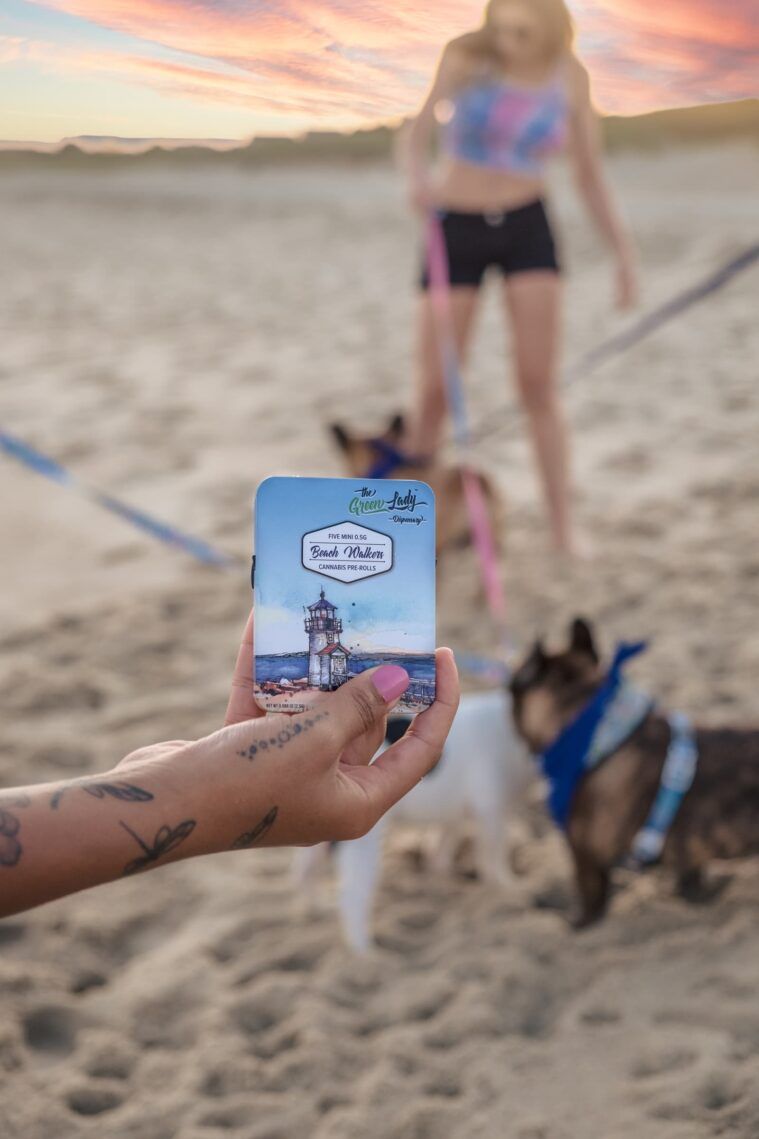 What are some special moments that you want to highlight about your story?
Recently, The Green Lady Dispensary was a three-time winner at the NECANN Cannabis Community Awards! The awards were for the Best Cannabis Product Innovation for our Strawberry Lemonade Hash Rosin Chews, the Champion in Diversity and Inclusion, and Best New England Cannabis Company. This meant so much to everyone at The Green Lady who have worked so hard to make the company a success. My daughter, Corbet Campbell, the General and Hiring Manager, has strived to make The Green Lady a diverse and inclusive business. So, the award for being a Champion in Diversity and Inclusion really meant a lot to her. Living on the island, sometimes you feel disconnected from the rest of Massachusetts. The winners were chosen by popular vote online, and we are glad to know we have made so many customers happy with our craft Cannabis products.
What factors play a major role in how you operate on the island? Are there any specific regulations?
Since Nantucket is 30 miles out in federal waters, we are not allowed to ship any products on or off the island. We can't buy products wholesale and we can't send Cannabis samples to labs off the island for testing. The Cannabis Control Commission addressed this in the regulations and decided that Cannabis companies on either Nantucket or Martha's Vineyard must have their own modified testing facilities. The Green Lady was the first cannabusiness approved for modified on-premises testing in the United States, which was a major milestone. Research, effort and extra cost for sophisticated testing equipment was integral to this process. We test for all the same things that other companies do, such as microbials, mycotoxins, pesticides, heavy metals and cannabinoids. The CCC reviews all these tests before allowing our products to be sold. Everything we sell must be made by us right there at 11 Amelia Drive.
Anything new or exciting that we will see from The Green Lady Dispensary this year?
Coming up next for The Green Lady is our retail store opening in Newton Center! We are delighted to be expanding onto the mainland and overjoyed to bring our expertise and professionalism to the Newton community. It's a beautiful city and a wonderful location where we can be part of the downtown business community – just a block away from the Green Line. We've just begun renovating the shop, which was previously an auto body shop. We are ready to bring the charm and delightful customer service experience from Nantucket to Newton.