"Mom and Pop" dispensaries are a rare find in Maryland's market, so I always feel good about entering the doors of a Maryland-owned and operated store like Trilogy. Their core values are health, wellness, and community, along with the company's foundation being built on the idea that Cannabis can improve quality of life. They are the first dispensary in Maryland to be Healer Certified, meaning they underwent doctor-developed Cannabis training. This type of certification helps put patients' minds at ease – and tons of information in the brains of the employees.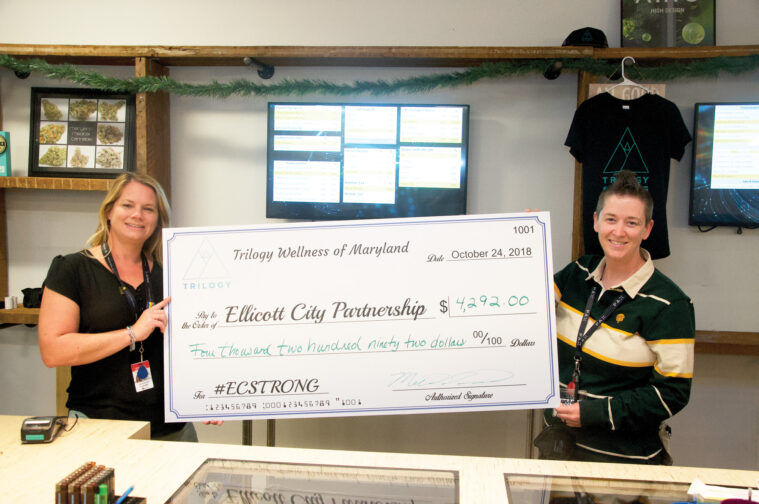 Setting and Vibe
The vibe of this dispensary was very relaxed, almost giving off a feeling of being in your living room at home. I can count on one hand how many times I have seen a dispensary with a dog roaming around the sales floor. Bailey walked around the shop with calmness, which to me was very comforting. There is also so much good food in the area of Ellicott City – a great place to make a run to at lunchtime for some buds and Korean BBQ.
Edibles
From Cannabis beverages for you to CBD treats for your pets, you will be feeling proper after diving in on this edible assortment. Their CBD selection is mostly companies local to Maryland, giving you an additional feel-good moment with your purchase. Their staff is also extremely well equipped to help patients who are new to edible usage.
Concentrates
Whether you are just getting started with concentrates or have been dabbing for a decade, there is sure to be a product for every type of consumer here. Some of my favorite items on the concentrate menu during my visit were Sunset Sherbet live badder by Evermore and Mimosa kief from ForwardGro, which came in at nearly 50% THC – on the high end of the scale for kief.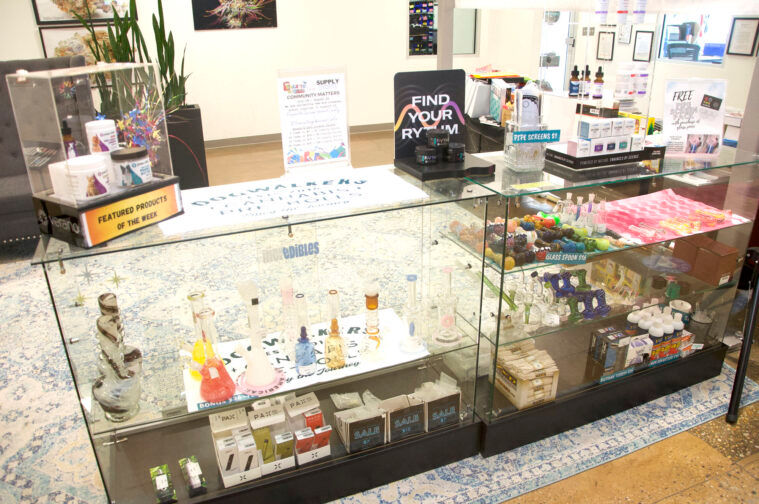 Flower
Trilogy has a vast flower selection from all of Maryland's favorite growers and they offer some pretty sweet deals on it. They even have a "make your own ounce" deal where you can combine strains, and daily deals that are hard to pass up.
Product Review
Dark Phantom Flower by ForwardGro
21% Total Cannabinoids and 2% Total Terpenes
https://forwardgro.com @forwardgro
This delicious strain is a cross between Cherry Pie and Grandaddy Purp, providing the nose with an overload of fruity, citrusy and floral terpenes. When smoked through a bong, the fruity notes came through noticeably with a nutty and peppery finish. I felt an increased focus and boost in productivity when smoking this flower during the workday.