Once referred to as the "Academy Awards of Cannabis" by Rolling Stone magazine, the Emerald Cup has evolved from a small, underground competition for sungrown weed into the most respected Cannabis event in the country – beloved for both the humanity with which it runs its festival and the integrity it employs in running its competition.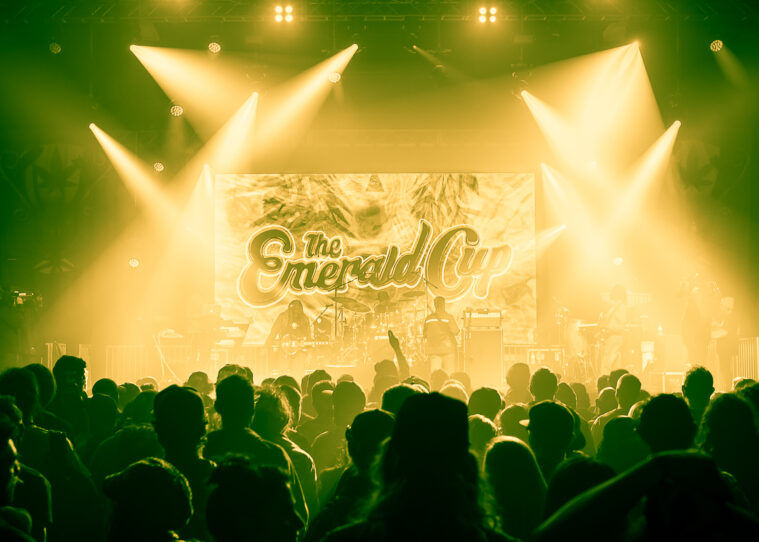 HUMBLE BEGINNINGS
The story of the Emerald Cup begins 17 years ago, when an outlaw grower named Tim Blake decided to host a private community gathering of connoisseurs and cultivators in Northern California's storied Emerald Triangle to celebrate their harvests and determine which of them had grown the best bud. Blake swears his inspiration for the Cup came not from other Cannabis competitions that had preceded it, but rather from an older, more wholesome source.
"As a kid, I loved going to the county fairs every fall," he explains. "All the sights, the sounds, the smells, the friendly competition with the vegetables and fruits and animals … and I just thought, we should be doing that with Cannabis. Of course, it was still highly illegal, but we just decided to go for it."
In December 2004, Blake leased a small event space just outside of Laytonville (christened Area 101 due to its proximity to the highway) and hosted an underground event for around 200 people disguised as a birthday party. Convincing a few fellow local outlaw growers to participate, he ended up with a couple dozen entries of some of the finest outdoor flower around. Prizes were awarded for first, second and third place, but two of the three winners didn't even show up to claim their prizes for fear of getting identified and busted.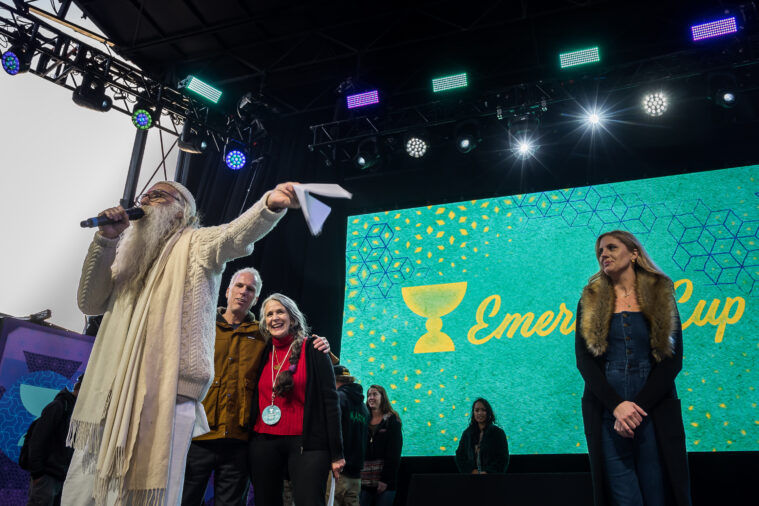 Over the next few years, Blake upped his game: incorporating a hash competition, creating event posters, and throwing all-night psychedelic parties complete with light shows and "survivors' breakfasts" the next mornings. The Cup remained an annual tradition at Area 101 until 2010, when its continued growth forced Blake to seek out a larger venue. In 2011, it was held at Garberville's Mateel Community Center … but the following year, they were unable to secure any dates or locations in Mendocino or Humboldt counties and had no choice but to move the event down to the Sonoma County Fairgrounds.
"That first year in Santa Rosa, most of the outlaw farmers wouldn't come down – they thought it was sacrilegious to leave the Emerald Triangle," Blake recalls. "But it turned out to be such a financial success for the vendors, that the second year there we actually had a waiting list and couldn't even get everybody in."
EMERALD EXPLOSION
In its new home at the fairgrounds, the event exploded. Within a few years, they went from 30-40 vendors to a couple hundred, and their attendance quadrupled from 7,500 to nearly 30,000. Now a full-blown festival, Emerald Cup offers dozens of panels and seminars, multiple speaking and performance stages, and top-notch musical acts like Rebelution, Damian Marley and Big Gigantic. But that exponential expansion brought with it huge logistical challenges that Tim and his team couldn't tackle alone.
"I mean, it's a big job to essentially build a small city for the weekend," Blake observes. "I realized, okay – I've gotta find some professional help!"
Luckily, he soon found an eager and experienced new partner.
"When Red Light Management came knocking on my door, it was hard to turn them down," Blake confesses. "With all the experience they had managing Dave Matthews Band and Phish, and running shows like Outside Lands, Bonnaroo and SXSW … it was an amazing opportunity. They brought in a world-class production team and took things to a level nobody had ever seen before – like a Cannabis Lollapalooza."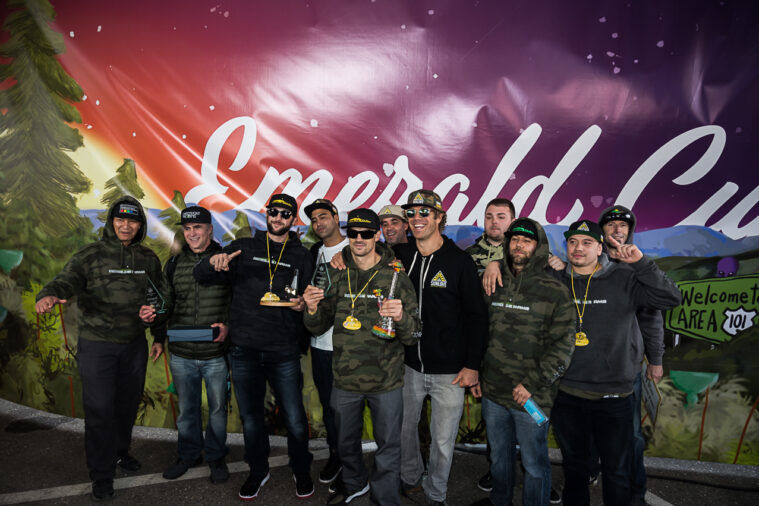 FOR THE COMMUNITY
Though the event was scaling up significantly, Blake made a sincere effort to avoid what he perceived as the shortcomings of some of the other large Cannabis events: focusing more on hype and profit than on providing the best possible experience.
"What I'm proudest about is, when you come to the Emerald Cup, you feel a real sense of community vibe there; farmers and product makers and all of the industry people coming together to have a yearly gathering and celebration," he says. "When you're doing it because you want to do something great for your community and not just for the money, that really comes across."
Blake and his partners went the extra mile to create as comfortable and welcoming an environment as possible: buying 100 couches from the Salvation Army and hundreds of umbrellas to hand out during heavy rain days, going out of their way to find organic food vendors, hiring a handicapped support specialist to ensure that every part of the show was accessible, and spending nearly a quarter-million dollars on cushioned flooring for booths.