As the fight for country-wide legalization of Cannabis continues, the advancement of political policies inside the United States has sent ripples across the world. Where the red tape of bureaucracies once restricted studies of the plant, collaborations such as the first-ever partnership between Curio Wellness and Clemson University are opening eyes, allowing science to lead the way.
"Childhood shapes us into the people we are today," said Farai Madziva, Vice President of Cultivation for Curio Wellness. "But as we continue to develop, we must unlearn the things that no longer serve us. We must bring [our focus] back to the science of the plant. Once you fully understand the science, it's very easy to roll up your sleeves and get to work."
The 48-year-old joined the Lutherville-based operation in the spring of 2021. An immigrant from Zimbabwe, Farai never envisioned joining an industry that is highly illegal in his native land. In Southeast Africa, possession of Cannabis can result in a lengthy imprisonment – upwards of 12 years in jail, according to Zimbabwe law.
"I find stepping out of my comfort zone builds resilience," said Farai, who immigrated to the states in 2015, serving as vice president to a California-based greenhouse farm. "When I visited Curio, I saw a state-of-the-art facility. I saw the investment they had put into the science and I was excited. I saw a growing facility that was very controlled. The idea of not having to play a guessing game … well, that's a farmer's dream."
Farai learned his trade by studying under a man he considers the best: his father, Felix.
In 1979, Felix Madziva purchased a farm, becoming just the second black-owned commercial farm in the British Colony of Southern Rhodesia, which became Zimbabwe in 1980. As a young child, Farai watched his father create and run a fully-operational farm from scratch.
"As the son of a farmer, my knowledge was largely communal," said Farai, who holds an executive MBA from Texas A&M in applied horticultural business management – where he was also named valedictorian. "My father was a true custodian to the land he grew on and he had a deep regard for the people he shared that with. He also had a deep regard for the plants he grew."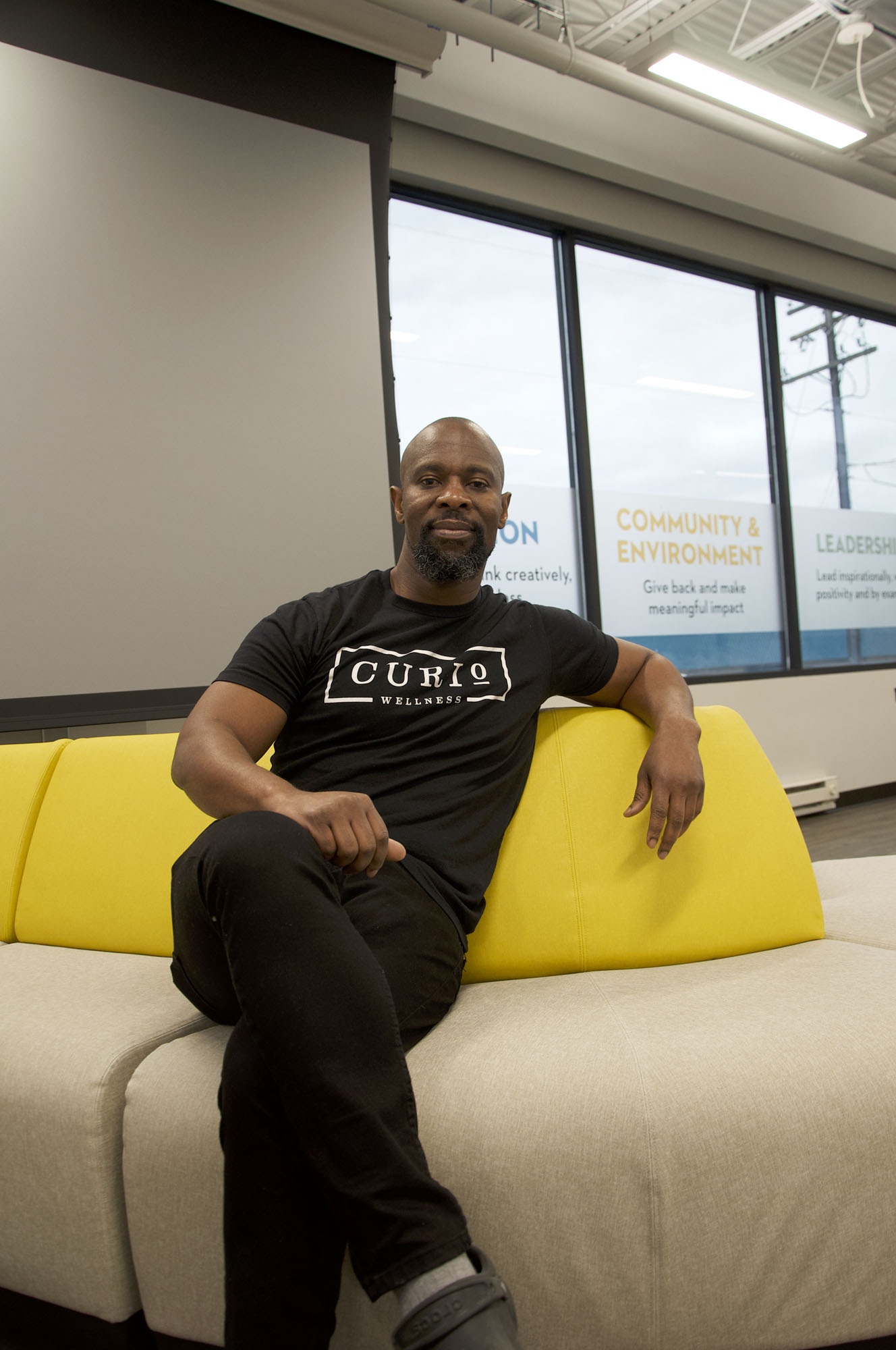 While Felix oversaw a team of 800 associates on 3,000 acres of agricultural land, Farai is charged with leading 80 employees of Curio's "well-oiled machine." He is responsible for producing top-quality flower in Maryland, as well as supplying extraction material for the company's manufacturing division.
"When I look at the Cannabis world, the genetics of the industry are the wild, wild west," said Farai, whose previous growing experience included growing roses, daisies, lilies and an assortment of trees. "When I came in, there was just so much to learn. And that continues to be true. There's just such a wild range of diversity in a single species."
Farai was very pleased to announce Curio Wellness' collaboration with Clemson University is beginning to bear fruit.
Last August, the two organizations agreed to combine their efforts in a two-year research project – the goal of which is to advance plant tissue science for the medical Cannabis industry. Thus far, Curio and Clemson have been able to rescue a handful of Cannabis strains from extinction, securing them for what Curio hopes to be "a superior genetic bank of Cannabis strains."
"We've progressed very well," he said. "The [collaboration] is leading to new genetics and will expand into our growing cycle. Towards the end of 2023, patients are going to see some of those strains that have come out of our trials with Clemson."
Pairing together two expert teams of scientists, Curio and Clemson laid out very broad parameters – allowing for science to dictate the direction of the study.
"To be honest, this is something that was beyond our expectations," Farai said. "We have a group of scientists whose minds are thinking outside the box."
Farai is nearly 8,000 miles from home as he giddily describes the nuances of the plant, relaying his excitement, as well as his team's.
"At Curio, we base all of our convictions on science, and then we make business decisions from the science data," he explained. "Information allows us to be able to lessen the stigma. Once you understand the science, it allows people to see Cannabis as medicine."
A total comprehension of cannabinoids and terpenes, he says, is ever-evolving.
"In this industry, it's hard to be able to predict five years from now," Farai said. "I think we all just hope the next generation doesn't know any of the burdens we experience now. My hope is that over the next 25 years, Cannabis becomes an accepted and readily available therapeutic solution for all Americans."