In the cradle of Mid-Coast Maine, where whispers of the old pines echo through the clearings, you'll find a haven of resin-rich Cannabis flourishing outdoors under the tender care of Hunter, Matt and the small team at Hidden Forest Farms. This quaint sanctuary, restored from a once-barren logging site, is now a flourishing verdant playground for the Cannabis cultivars – thanks in part to the resilient spirit of its custodians. Their story is not just a tale of transformation, but a statement about the potential of regenerative farming and keeping a student's growth mindset.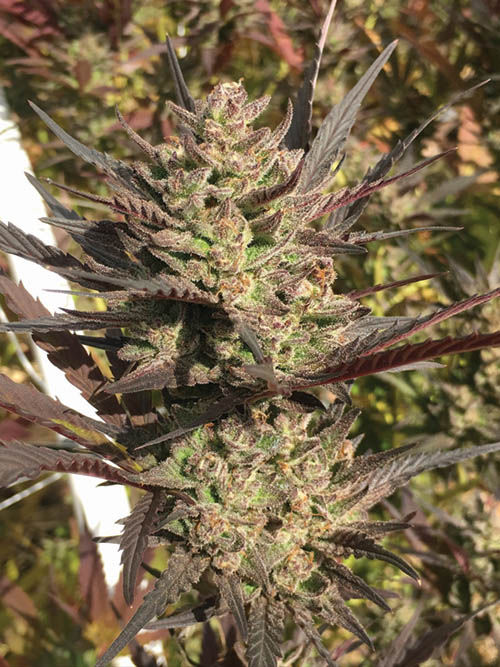 The journey truly started when Hunter Smith and Matt Morgenbesser – two friends that bonded over their shared love of Cannabis and extracts, along with their partners Victoria Benditt and McKenzie Carter – decided to fully commit and see if they could make the jump from passionate connoisseurs to full-time cultivators. Their search for the perfect planting spot led them to Maine where they saw beyond an available barren logging lot – envisioning a green sanctuary where nature and cultivation could restore the land to its fullest potential. 
"We clearly saw the power in the regenerative agriculture movement. We felt it embodied a lot of our own concerns about sustainability and the pitfalls of conventional farming," explains Hunter. "So instead of renting a warehouse and building out an indoor, we decided to focus on finding a cheap logged property that needed a lot of love. Owning and operating the farm ended up being the best decision we could have made. There were plenty of bumps along the road, but it's been the most life-changing and rewarding journey to regenerate this land."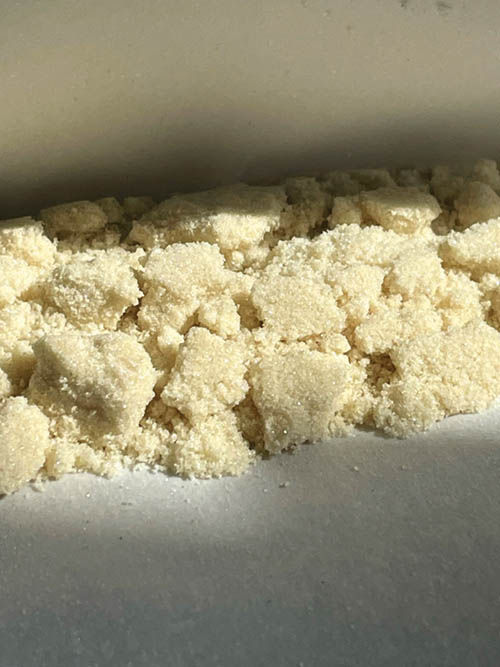 To restore the farm, they leaned heavily into regenerative farming practices. To start, they were able to reduce fertilizer use by grazing broiler chickens in their Cannabis gardens. Using non-GMO "Freedom Ranger" chickens that act as natural fertilizers and pest controllers, they provide a great example of the harmonious cycle that benefits both the soil and the cultivators.
As Hunter put it, "In addition to being phenomenal fertilizers as well as active predators to slugs, ticks and other pests, these birds feed our plants – as well as feed our friends and families. The difference they can make on your property and life amazes us each round."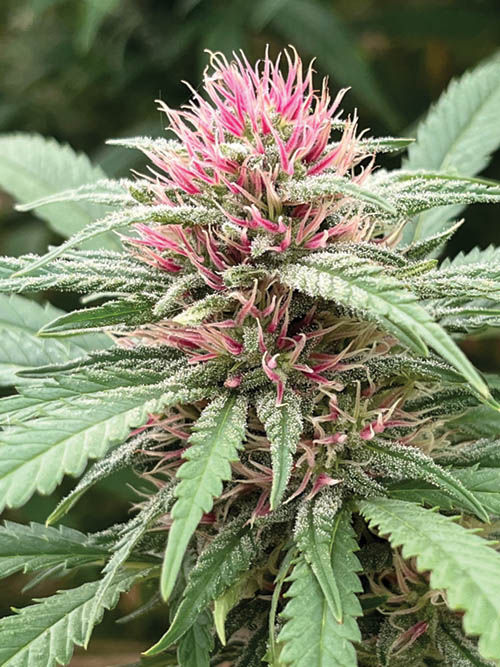 They are able to successfully avoid tilling by using their Hugelkultur beds to create a microbial-rich carbon sponge that sub-irrigates and regulates water absorption for the plants. This allows their team to take advantage of the groundwater while cutting back on irrigation. They learned to reduce the usage of pesticides by focusing on creating a suitable environment for predator insects. And last but not certainly not least, their commitment to the soil is vital. The team noted they apply compost twice per season to add microbes and nutrients to their soil, helping to insulate and inoculate it with healthy carbon-decomposing fungi. These continually tuned experiments collaborating with nature embody a holistic and sustainable approach to Cannabis farming, nurturing the soil and promoting plant vitality.
That plant vitality is the engine that drives their reputation for great hash and leads them to make some of the best outdoor-grown extracts in the game. Beyond patient favorites like Zcube, Banana Pie-paya and Papaya, the team is continually testing to find what genetics work best in their unique microclimate. While Maine's cold, short and wet growing seasons present challenges, the team believes they can find valuable strains and genetics to preserve what will thrive in their system. This year, they are adding six new selections into the lineup from a recent pheno hunt: Berry Fizz (Terpfountaingenetics), Sour Lemon Drop (6starselections), Illmatic (Garden of Grease Seeds), 007up (Swamp Boys), Trillson (Masonic Seed Co) and Red Smoothie (Terpfountaingenetics). It is this willingness to adapt and experiment that reflects a student's growth-oriented mindset, which Hunter and Matt believe is crucial for evolving in the Cannabis cultivation sphere.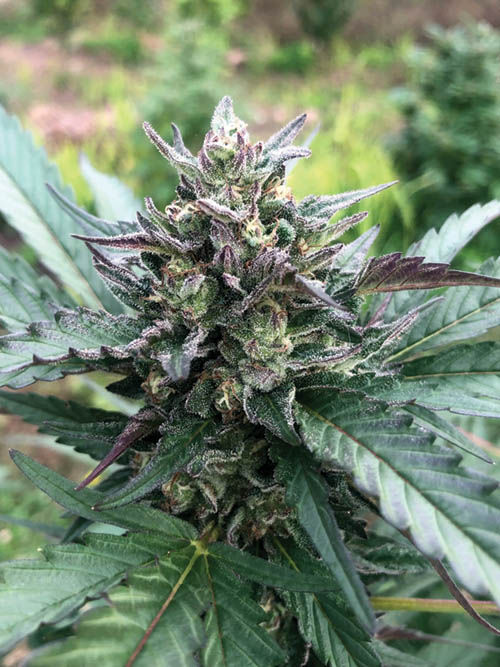 However, like any great student, they eventually become the master. Sending the elevator back down to help support and level up the next generation of cultivators, Hunter often goes live on his social media while walking around the farm and sharing valuable insights ("free game") to others in the community. These impromptu talks are informal, ranging from giving in-depth analysis of what is happening with his plants, soil and farm, to answering questions in the comments, to sharing knowledge about the Maine community and Cannabis culture. Just like their stellar hash, catching a live stream may be a bit tough to find – but if you happen to stumble across one, you're in for a treat.
The Hidden Forest Farms journey exemplifies how regenerative farming practices can not only transform a barren land into a flourishing farm that produces incredible Cannabis, but also plant the seeds for a community centered around sustainable growing and continuous learning. Here the harvest is never complete, but rather, an ongoing cycle of cultivation.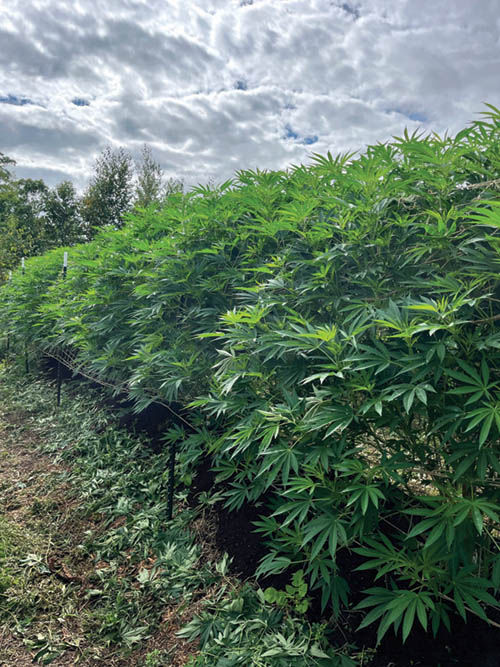 More on Hidden Forest Farms
City: Newcastle, Maine  
Tier Status: Plant Count Law – 30 plants per caregiver
Number of Employees: Aidan Conti is our right hand man @rasaidan, but we do it all ourselves besides some extra harvest hands. 
Signature Strains: Some of our patients' favorites from prior seasons were Zcube, Banana Pie-Paya and Papaya. This year we brought Berry Fizz, Sour Lemon Drop, Illmatic, 007up, Tropgun x Wilson, and Red Smoothie into the lineup. 
Motto or Mantra: "Teamwork makes the dream work."