In 1922, the Kelly Springfield Tire Company began manufacturing thousands of rubber carriage tires in Cumberland, Maryland – which were then sold across the world.
The factory became a staple of the community, creating jobs for Western Maryland residents. During its 77 years of operation in Alleghany County, the company was only deterred once, ceasing operations to create munitions for Allied soldiers during World War II.
However, industry in Cumberland began a steep decline after the war, leading many businesses to uproot their location, including the Kelly Springfield Tire Company. In 1998, the plant moved its operations to Mexico – a location it perceived as more cost-effective. Their departure, along with others, helped turn what was once a booming Cumberland economy into one of the poorest metropolitan areas in the United States.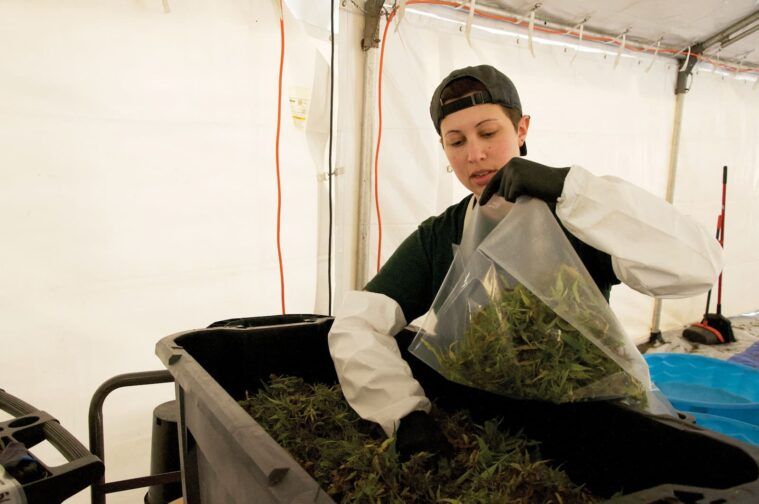 What happened next, company founder Edwin Kelly could have never guessed. Following two decades of dormancy, a Riverside Industrial Park location that once produced millions of tires and guns, transitioned its operations to an extensive Cannabis grow operation called Grow West in 2018.
"We brought the Kelly-Springfield factory back to life where we grow the finest medical Cannabis [which we supply to] dispensaries across Maryland," smiled Susan Valois, the company's president.
Entering its fifth year of business, Grow West is a family-owned and run operation. Susan is the matriarchal mastermind, while her sons, William (CEO), James (COO) and Andrew Valois (Director of Cultivation) manage the day-to-day operations.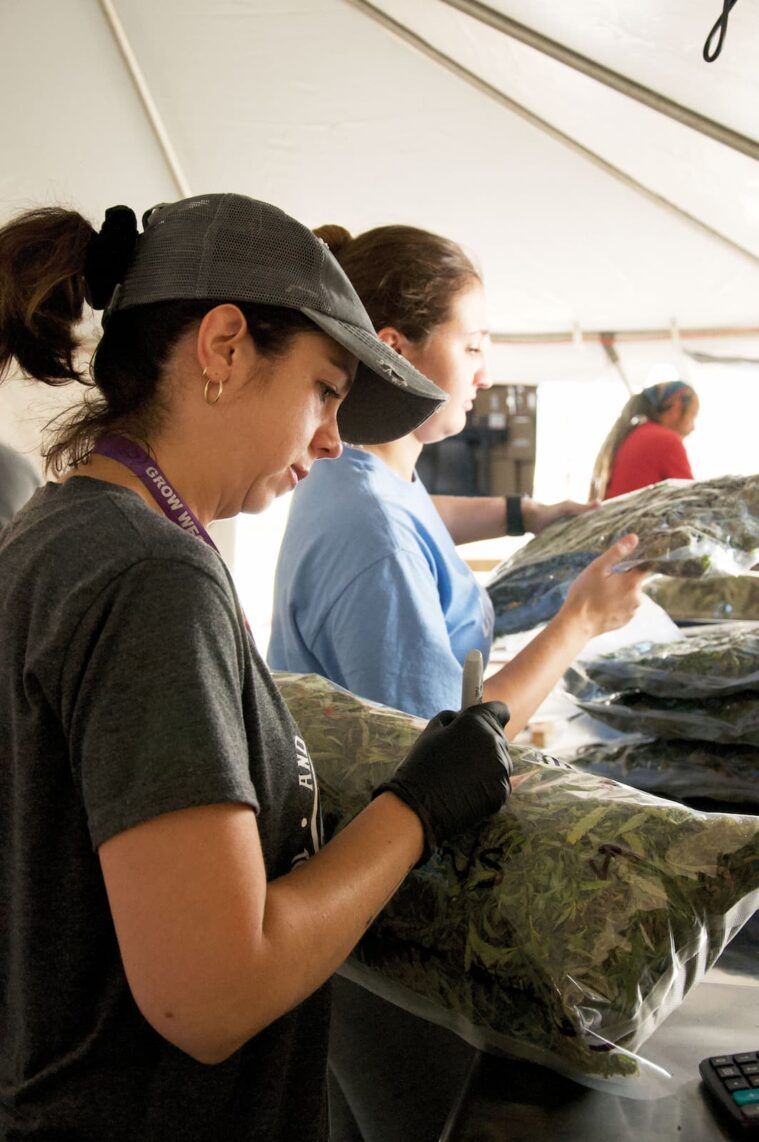 "Had we stayed in Montgomery County and added 100 jobs, so what?" pined William, a native of Silver Springs. "Coming out here, we saw it as a win for [Allegheny County], a win for the [Cannabis community] and a win for us."
Grow West is in the midst of its second annual outdoor grow, harvesting over 14,000 plants consisting of eight different strains (Southwest Stomper, Triangle Kush, Forum Cookies, Pie Crust, Mandarin Cookies, Grape Stomper x The White, Lamb's Bread and Miami Heat). The Cumberland-based operation has foregone a tri-annual grow in favor of a yearly cultivation, putting an onus on quality of growth over quantity.
"In a medical market, outdoor-grown flower is great some of the time," cautioned Andrew, a former horticulturist for the U.S. Fish and Wildlife. "But Maryland is not the best place to grow Cannabis outdoors, location-wise. The humidity tends to be very swampy. You get a lot of rain in the fall and there are things that are beyond your control. When that happens, you typically go for process and extraction."
The company is working in concert with a pair of processors to extract live rosin concentrate from the entirety of a harvest that could surpass 3,000 pounds of Cannabis. At the time of publication, over 1,200 pounds had been harvested from the outdoor grow.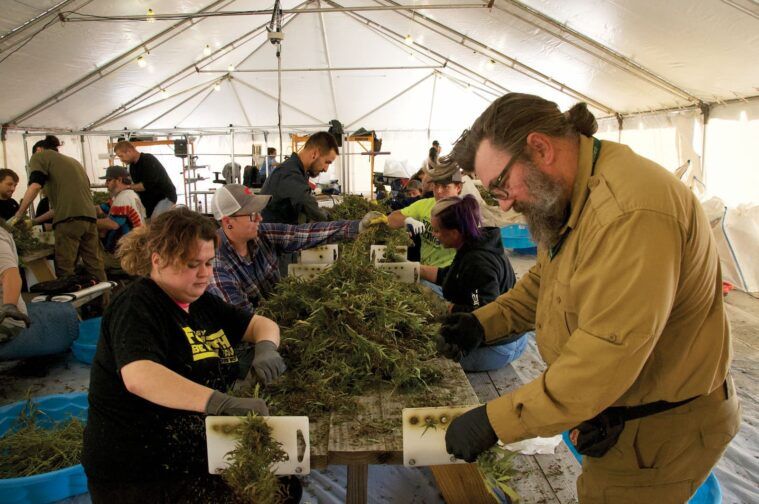 "We are doing it all for fresh frozen," Andrew said, adding that they would be coordinating their efforts with two Maryland Cannabis processors. "We harvest the material and then we strip the flowers off. We vacuum-seal them in bags, flash freeze them in dry ice and put them in a -30 degree freezer."
In the first year, the outdoor harvest was conducted using planting pots. This year, amended soil beds were used.
"We'll collect all of our grindings and they'll get tilled back into the soil," he said, noting that additional amendments improve the future health of the plant.
When the outdoor season concludes, the indoor operation will return to being the main priority. Grow West intends to have 14 strains on the market next year, including a new seasonal menu.
"Every quarter, you can expect about 10 or 11 seasonal strains that will generally correspond with the season or events around that time," Andrew said.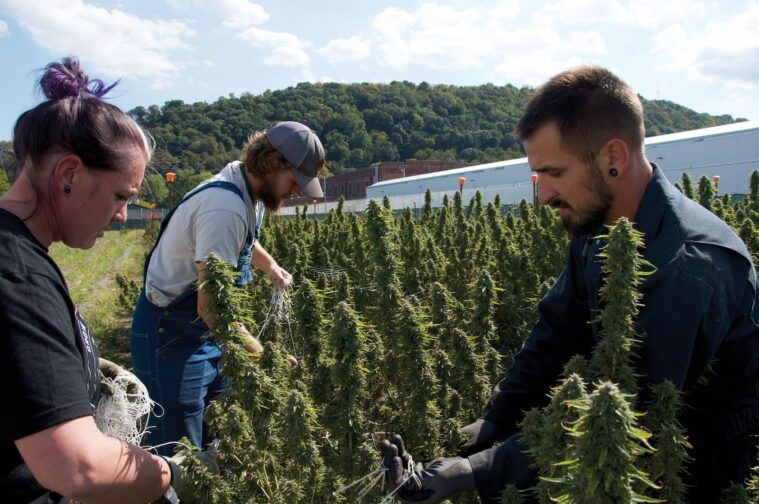 He estimated the outdoor harvest could take up to three weeks.
The Grow West staff, which started with 18 workers, has grown to 150 employers. During harvest season, many employees can be found on the clock from sunup to sundown.
"People really want to work here, because they know we see them as more than employees; we see them as people," said Andrew, adding that past job fairs had created lines around the building.
"We're a real, true Maryland family business," he continued. "When the [medical Cannabis] program came out, [Governor] Larry Hogan talked about wanting to improve economically disadvantaged areas. I think we've done that. Our pay scales are higher than the national average in the Cannabis industry. And we have a number of people who bought their first homes or their first new car."