It has been a few years since we first visited District Cannabis and their then-plantless facility in Hagerstown. Nowadays, they're boasting leaps and bounds of progress in the Maryland Cannabis market both in the size and structure of their facility, and their place in the minds of patients and adult-use consumers. Honestly, everyone I know is in love with their Gelato Cake (a staple strain), but this company is gradually becoming known for so much more.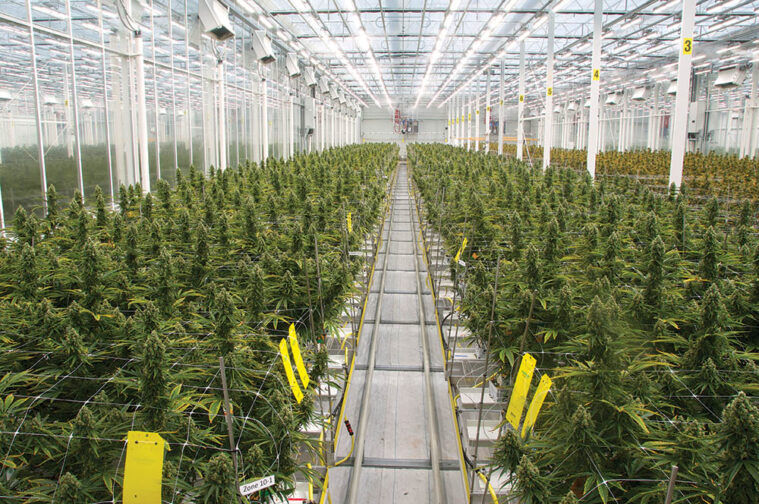 Our tour began with co-founder Andras Krischner, a familiar face around since the beginning who helped this company as it became what it is today. It's clear that the passion is still there for Andras while watching his face light up and his mind work endlessly, regardless of whether he's in the first room of the grow or working on packaging.
These guys have done a ton of phenotyping over the last year – sorting through 40 strains that are now headed to their glass greenhouse for the first time after being grown indoors once or twice. This is not your typical greenhouse; it's more of a massive, glass-roofed weed mansion for these vibrant and healthy plants to grow. This is a mixed-light setup, which uses the power of the sun combined with LED lights to maximize the plant's potential. It can be kind of amazing to see such clean and uniform plants being grown in massive quantities … especially knowing that they translate to genuinely fire flower and extracts at the end of the road.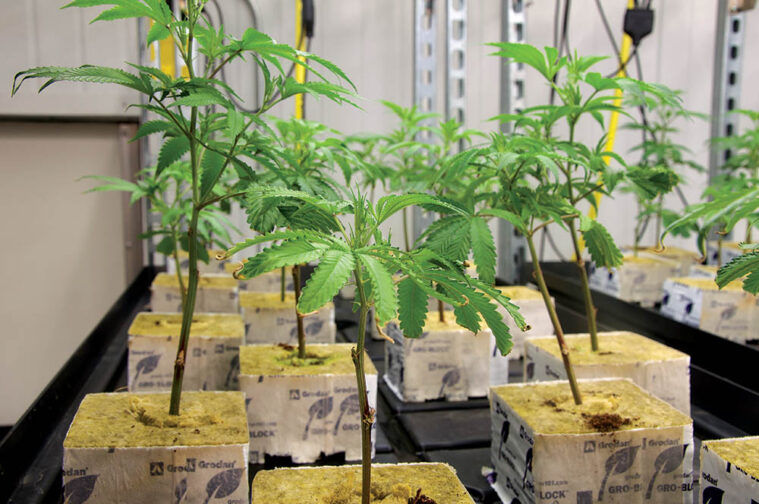 While there is an indoor harvest coming down every nine weeks at District Cannabis, our focus for this feature is on the greenhouse – and the 300 pounds of finished flower it produces on a weekly basis. Here they grow in rockwool because they feel it is more productive than soil, as it can be watered far more often and gives them more control over the root zone, leading to higher yields and enabling them to fit more plants per square foot. A good analogy they used for this is imagining plants like a bodybuilder – they eat more and grow bigger and stronger because of it.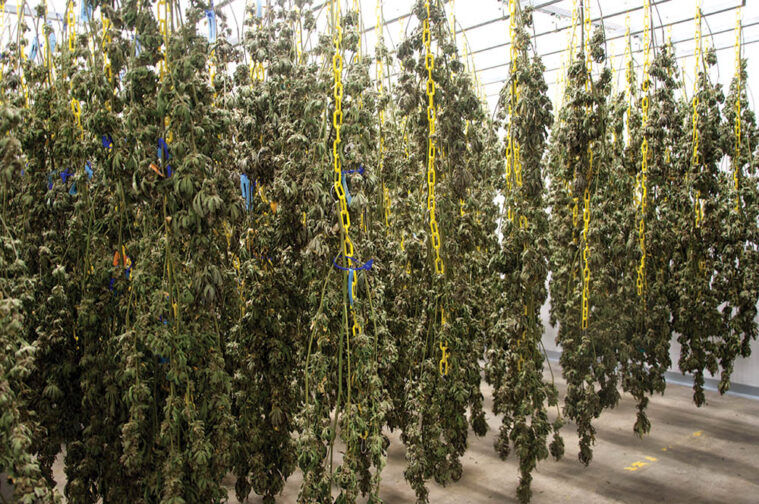 As we entered the flower room, a strain called Devil Driver was putting off a crazy lemon-citrus smell that filled my nostrils immediately. With my senses engaged and intrigued, my eyes then noticed something on the roof moving from end to end, spraying water as it slowly worked its way across. Sensing my bewilderment, Andras explained that they put a coating outside on the roof to block infrared heat during the hot summer months, and it was now time for that coating to be washed away as we approached fall. Next I noticed scales weighing each and every plant-holding tray, giving them ample amounts of water based on how much they weigh at any given time, infrared cameras taking leaf temperatures to determine what state the plant is in (balanced, stressed out, etc.), and lighting that adjusts accordingly based on how much is coming in from the sun. All of these indicators allow their team to sidestep potential issues and stay ahead of the curve.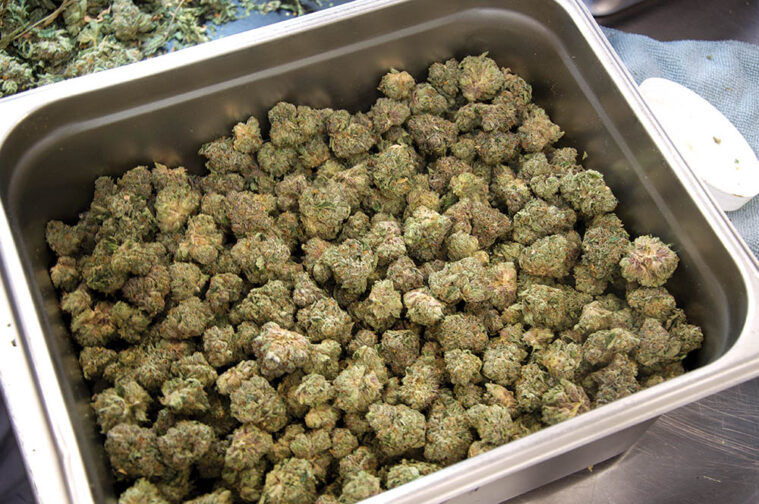 Needless to say, the intricacy and integration of technology in this facility is next level – but what really makes this operation special are the people who help run it, and the plant-fueled passion they all have for doing what they do. You could have all the high-tech grow equipment in the world and it would be useless without a dedicated team to make it all happen. During our tour, the harvest crew bopped around the facility – music bumping, smiles on their faces, working in what felt like a half party, half assembly line. Buds were bucked off the stems before they made their way to a meticulous hand trim, while some of the material was vacuum sealed and frozen for concentrate production.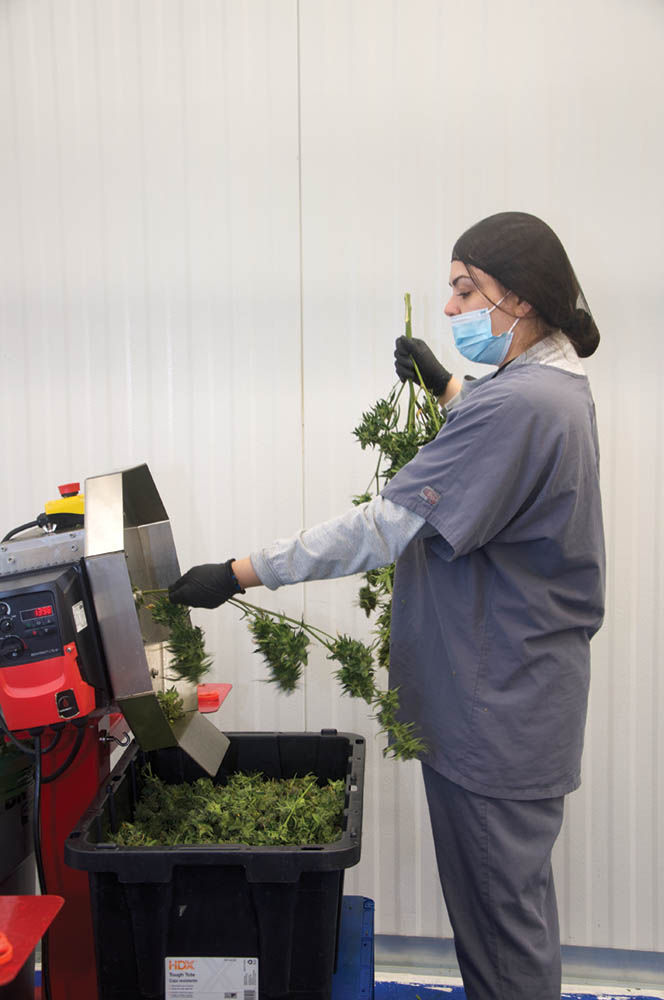 It was a joy seeing the people of this facility work in perfect harmony – without them, patients and adult-use customers alike wouldn't have safe and legal access to such high-quality products. Cannabis in Maryland has come a long way in recent years, and we have companies like District Cannabis to thank for reminding us that no matter how far we've come with this plant, its future is limitless.