For over two years now since dropping their first crop on 4/20 of 2021 at Canna Provisions stores in Lee and Holyoke in Western Mass (as well as select dispensary carriers across the Bay State), the award-winning Smash Hits Cannabis has been wowing consumers and racking up bewildered looks from savvy buyers when they learn or confirm that – YES – they can in fact land legit original Chemdog strain genetics. See: Chem 91, Chem 4 and the just-dropped line of insane Chem D OG – sourced from Cultivation Director Greg "Chemdog" Krzanowski's famed line of influential eponymous strains, all grown by the man himself.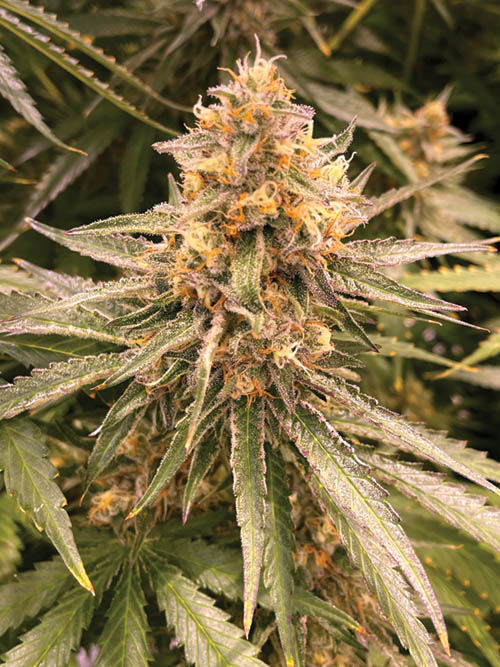 At harvest time this year, Chemdog poured over his first-ever legal crop of full outdoor flower that was blooming at the Smash Hits cultivation in Sheffield this past October (yes, you can expect some exciting live hash rosin and special concentrate collabs in the near future). The craft cultivation Krzanowski oversees continues to uphold its dedication to the artistry of growing – selecting retail partners based on their ability to understand and communicate how special the flower is, given its origins and connections to the legacy market and U.S. Cannabis genetics over the past 30 years.
As such, their core library of two dozen strains continues to ebb and flow, as well as constantly strive for innovation as they experiment with new pheno hunts and exciting crosses of classic Chemdog strains and newer genetics for offerings found nowhere else in the Northeast.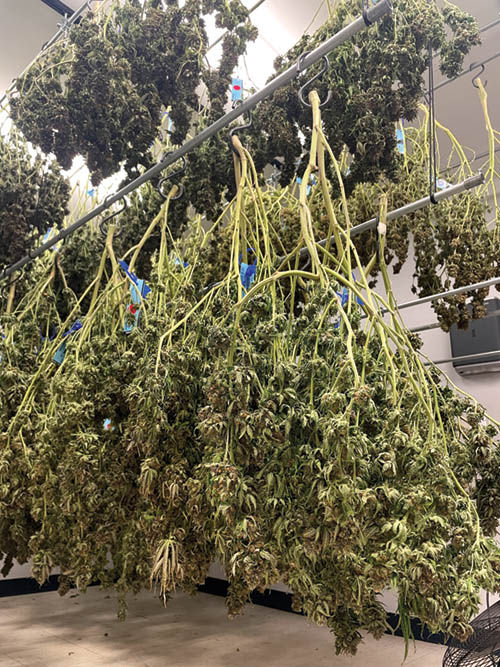 Making the product great comes down not only to the passion and knowledge of the Smash Hits leader, but also his crew of diverse, passionate, deeply knowledgeable staff at the grow. And almost all of them knew Chemdog long before he knew them.
"I had the Chem 4 for a while back in the day, and then I had the Chem 91 when I first got back from the West Coast after Jerry Garcia died back in the day," says Don D'Agostino, 54, who has been focused on the 2023 season's outdoor flower. "Being somebody who was a fan and a friend of Chemdog in the heyday, and now years later getting to work with him and have him as my direct boss … for somebody who comes from the legacy growing world, I dreamed about this for years."
"The fact that I come into work and clock in every day to work on a patch full of really gassy, classic Chemdog aromas for my job – I try to remind myself to remain cognizant of the privilege this is. It's just close to my heart. I have relied on Chemdog strains in my personal life for over two decades, and now I get to help provide it on a larger scale with my favorite grower."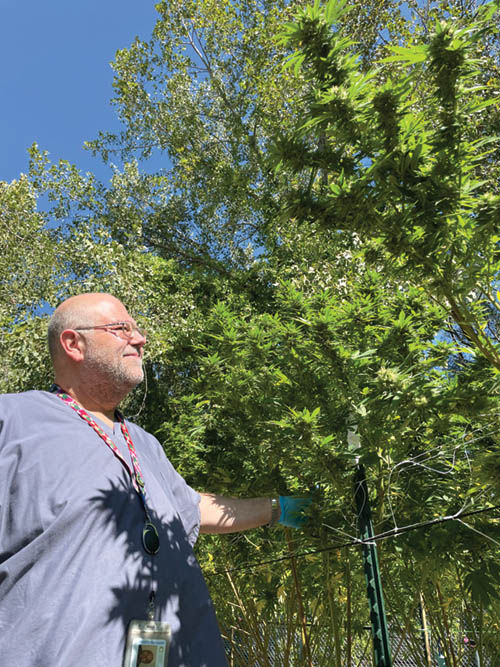 Hari Delsignore, Post-Harvest Manager for Smash Hits, is also a Chem 91 megafan.
"From the smell to the high, it's so different from all the rest and it's got that huge gassy Chemdog funk!"echoes Taylor. "It means a lot to be able to do this, and it's an honor to work with Chemdog, and to be able to produce flower at a high level with craft attention. I'm always excited to be a part of it, which continues to make it all feel so special."
More on Smash Hits Cannabis 
Cultivation: Smash Hits Cannabis 
Region: Sheffield, MA/The Berkshires 
Size: 10,000 inside, 10,000 outside  
Number of Employees: 17
Signature Strains: Chem 91, Chem D, Chem 4, Chem S1, Chem's Fruit Stand, Stardawg (Corey Cut), Kingston Kind
Motto or Mantra: We said it before and we'll say it again – All Gas No Brakes!