I got off the L Train at Brooklyn's Broadway Junction station the day after New York state's first legal Cannabis dispensary opened at 4:20 p.m., just across the East River in Manhattan. I was there to meet a graffiti artist who goes by the tag SUCH, and is also half of the Queens-based small batch Cannabis grower Buds and SUCH. He and his wife Mindy had recently won first place in the Haze category at the New York Growers Cup – an event highlighting the best Cannabis growers in the Empire State – for their Super Lemon Haze.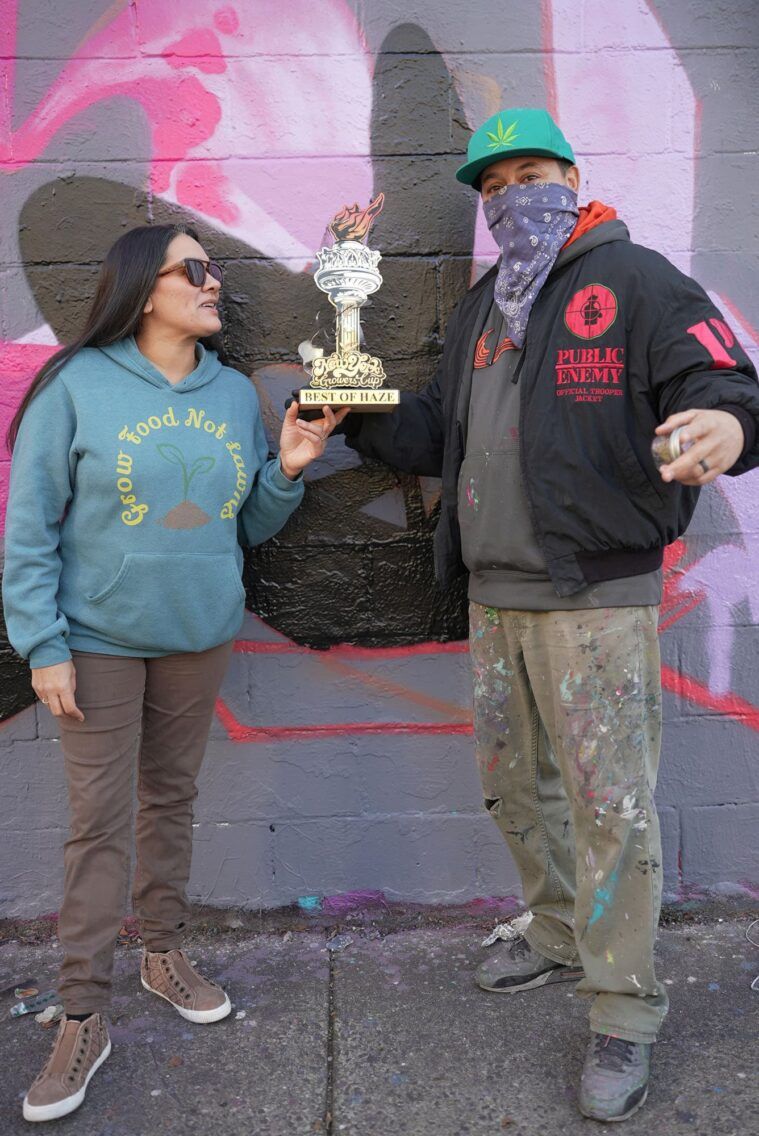 Mindy was at the awards ceremony several weeks earlier, but SUCH was down in Miami for one of the preeminent international art fairs: Art Basel. "I was doing a big wall with our crew," he tells me. That's because SUCH is not just any graffiti artist. His work spans decades – he estimates he has done several million individual pieces – and can be seen all over the world including Italy, France, Amsterdam, Norway, England, Sweden, Denmark, Taiwan and Korea.
On the day I met SUCH, we were in the shadows of the elevated train tracks, the roar of the subway cars a constant rhythm as graffiti artists up and down the block worked their cans of spray paint on the gray walls of a warehouse. SUCH had his own space on the wall and had already laid out much of the outline for his piece.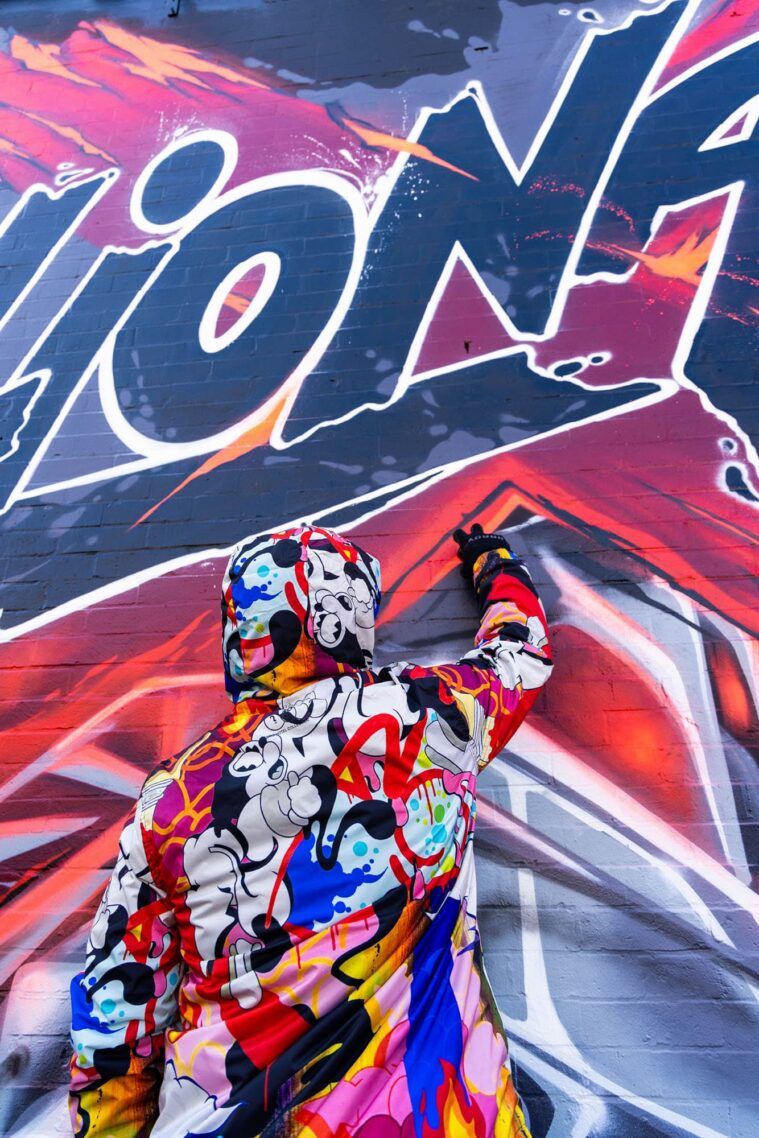 "I'm doing my piece here and I figured we should do our interview here to connect the graffiti with the bud – that's how we got the name Buds and SUCH. You know, growing weed and writing graffiti. A lot of people that write graffiti smoke weed, and a lot of people that smoke weed get their creativity from that!" explained SUCH.
"They just go hand-in-hand, the Three Sisters: rap, bud and graffiti," added Mindy.
The past week had been very cold but this day was unusually warm. "It hit 50 degrees today, so that brought us out here," said SUCH. "Everybody's like, 'We're painting! We're going to Junction to paint!' And this is our spot, Broadway Junction. This is like a little Hall of Fame here. This is our canvas, one of many."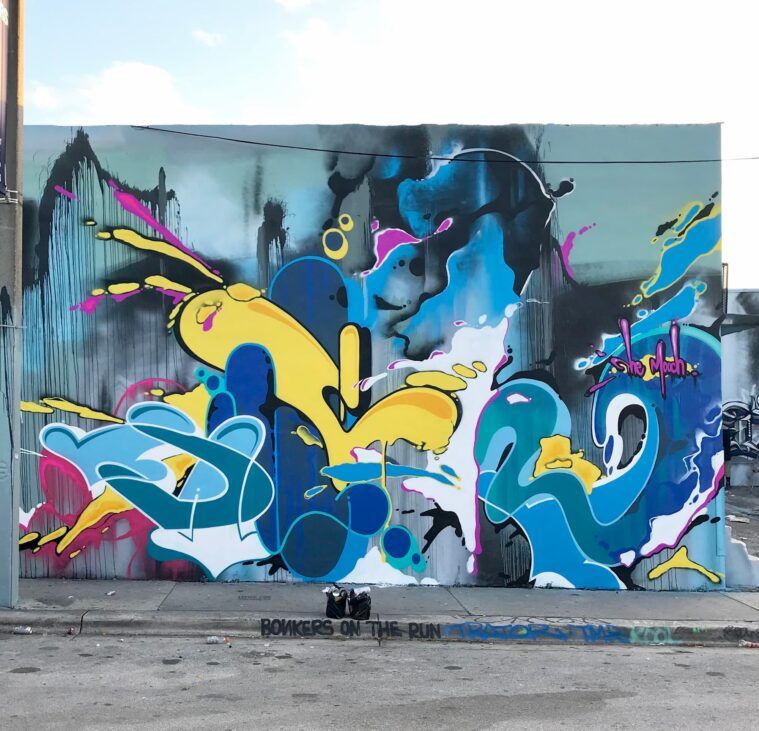 We had been talking about what it means to be a New Yorker, and at that very moment, a car raced by. "That's real New York, 70 [mph] on a side block!" laughed SUCH, before calling out to a fellow graffiti artist down the block. "What makes a true New Yorker?!"
"You gotta be born and raised here!" he shouted.
"Yeah, ya gotta be born and raised here!" agreed SUCH. "If you weren't here in the '80s, '90s – you didn't experience New York."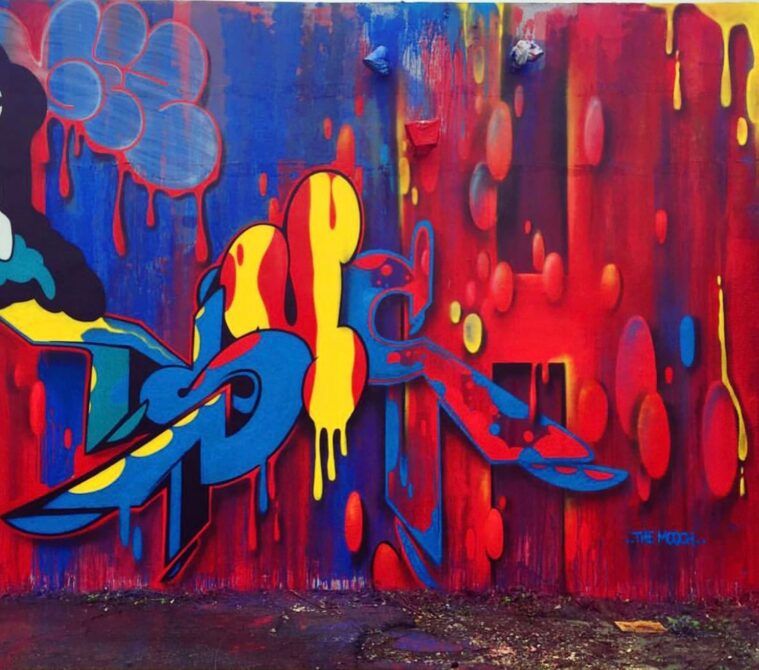 Our visit continued and I asked him what he was first, an artist or a grower? "An artist," he answered. "I started writing graffiti in 1990 on Long Island. I didn't get into the bud growing up. I didn't do anything, I didn't smoke, drink – nothing. Graffiti and breakdancing was first. 'Beat Street' [the film] came out in '84 and instantly I was hooked on breakdancing and graffiti, but I didn't start writing until 1990. I was breakdancing in the '80s, trying to copy what I saw from the movie. The first graffiti was in 1990. I became a part of a crew in the '90s – FTR – which we are still a part of today. And one of the main crews I post now is RIS, which was a crew started in the '80s and has members worldwide."
So how did he get involved in growing Cannabis? SUCH credits that part to his uncle.
"His boys were growing in the '80s," SUCH explained. "In 1999, my uncle told me, 'Yo, let's make some extra money for Christmas and sell some weed.' I said, 'All right, what do we gotta do?'" SUCH described how they would break down ounces of weed full of seeds into dime bags that he would sell to his friends. "It was only going to be a temporary thing to make a few dollars, and 22 years later it's still going!"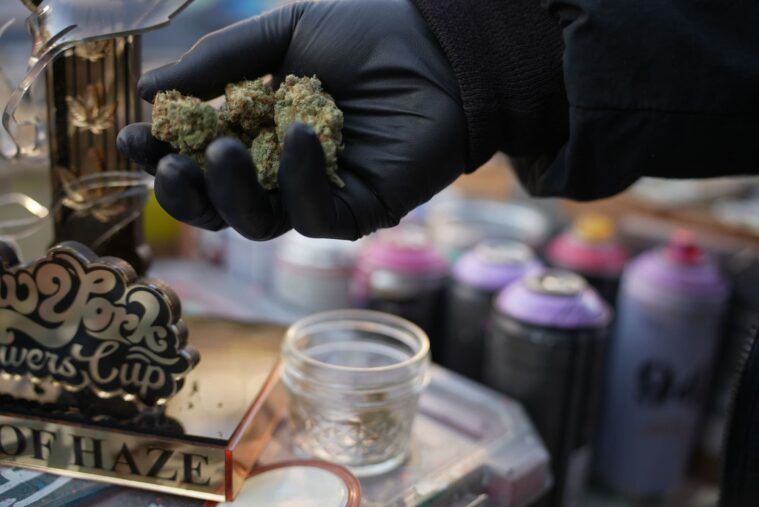 As for growing, SUCH was exposed to cultivation of all kinds growing up. "My dad was always having gardens in the backyard," he reminisced. "I've always tilled the earth, tomatoes, lettuce, cucumbers, eggplants – I've always enjoyed growing." Then, around the year 2000, a friend gifted him with a Hydrofarm Ebb&Flow MegaGarden. "He told me to put some plants into this, get a light … where I was living at the time there was a little sauna room. I set it up right there. I had three plants. I didn't know anything and I just learned."
SUCH described the process of experimentation, failure after failure, and trial and error.
"There was no internet back in the day, you didn't have information at your fingertips, so it was books. It took years [and the help of books by Jorge Cervantes and others] to get it dialed in."
SUCH went from that one-light setup to two lights to four lights to six lights, all the way up to a 48-light operation that he managed by himself, including hand watering. "I've never done automated [growing], my friends think I'm nuts," said SUCH.
Which brings us to Super Lemon Haze.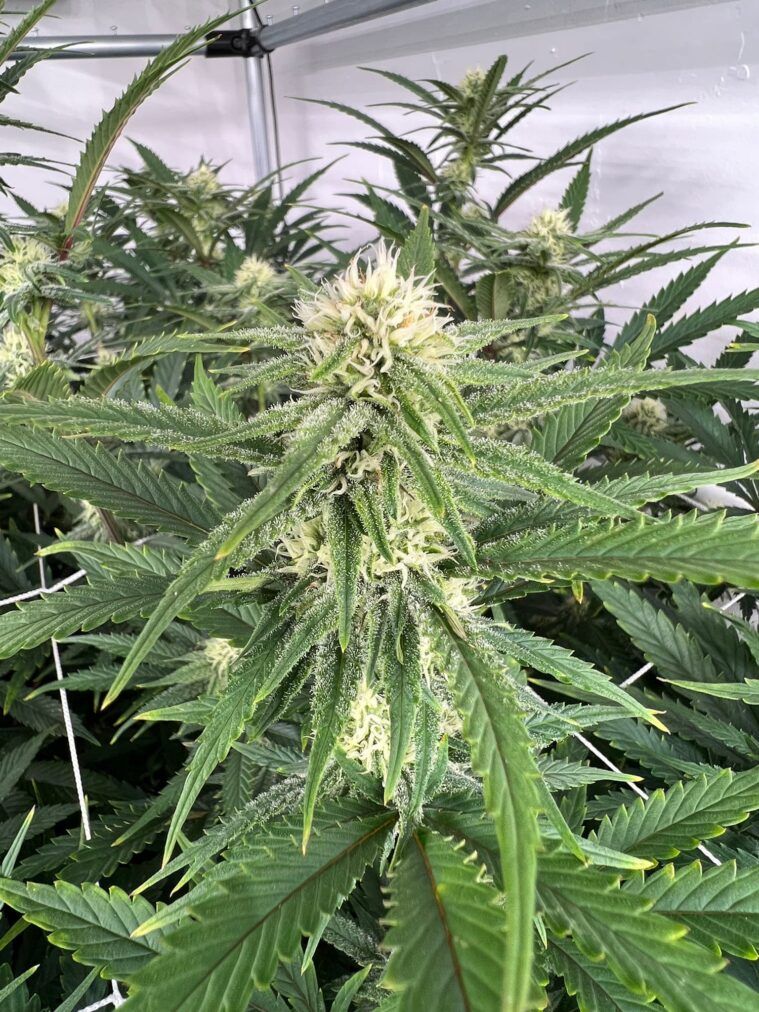 "I like the classic strains, I always go with the classics," said SUCH. "I grow Super Lemon Haze, Northern Lights, Strawberry Cough …" For the New York Growers Cup, Buds and SUCH submitted three strains: In the Gas category was their GMO, in the Exotic category their Blue Gelato, and for Best of Haze they submitted their indoor-grown Super Lemon Haze – four plants that yielded about a pound.
The Super Lemon Haze's lineage began in '08/'09 when Arjan Roskam of Green House Seed Company in Amsterdam won the Cannabis Cup with the strain. "Right after [Arjan] won the Cup my boys from Bayside, Queens brought back the seeds – they popped them here and they were the first ones to grow it here." SUCH was given a Super Lemon Haze 'mommy' as payment from another grower who killed one of his very special Lavender Kush 'mommies.' "And that's how I got Super Lemon Haze! And I've never stopped growing it. It's always in the garden!"
And the appeal of this strain? "The smell is super lemony with hints of pine," said SUCH. "And the high is motivating and creative, it's a great daytime smoke. And yes, it tastes fucking awesome!"
But beyond the shadows of the elevated tracks is the Manhattan skyline and the new reality of legal dispensaries opening up – not just in the city but across the state – which will impact the way growers like Buds and SUCH navigate their future. "I like the small batch stuff," said SUCH. "I don't need to be a millionaire. I started out making money with it, but over the years grew a love for this plant."
SUCH was with friends at a Cuban restaurant in Miami when Mindy called him with the news that they had won an award at the New York Growers Cup. In the middle of the restaurant he began yelling, "Yo! We fucking won! For Super Lemon Haze! Best Haze!"
He was so excited he said he felt like a little kid. "You know why? It's because of all the trial and error," he explained. "All the years of failing and trying to learn this damn plant and why it does what it does. And to finally win? It was the New York Growers Cup! And what's a better strain for New York than Haze!"