Kind Therapeutics is responsible for bringing us many of our favorite brands on the Maryland medical Cannabis market, with product lines from Nature's Heritage, Betty's Eddies, In House, Bubby's Baked, Healer and K Fusion all wrapped up under one roof in this booming Hagerstown facility. During our tour we had the pleasure of watching the flower grow, catching a glimpse of where the concentrates and edibles are made, and seeing the smiling faces that make the whole thing possible.
As we entered the different grow rooms, I followed closely behind Collin Hart and Tyrone Hill as they explained their design – from their "mini moms" to their vegetative, flowering and curing rooms. Crossing paths with numerous employees, it was clear that they enjoyed the work environment at Kind Therapeutics. "Happy people grow happy plants," explained Collin. "We're a bunch of extremely passionate people and this is a really rewarding experience working here."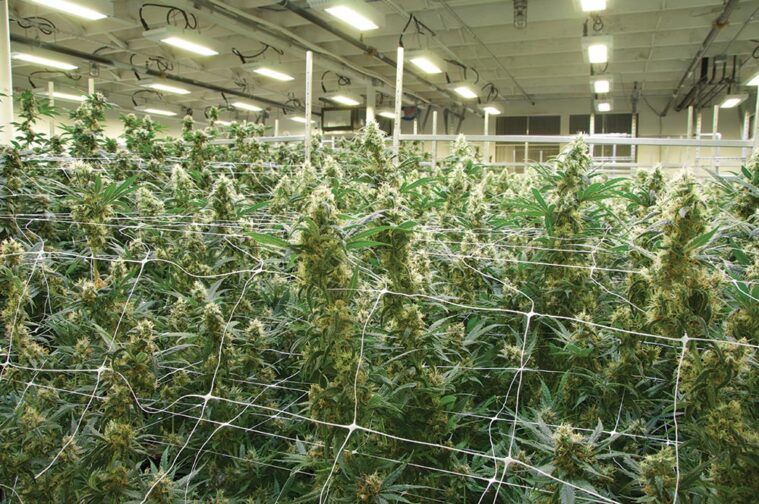 Continuing our tour, it was clear that the team was especially excited to be using LED lighting for an added level of control over the light spectrum and improved efficiency on power consumption. This is the driving force for the brand releasing 28 new strains by the end of this year, including RS-11, Juicy Banger, Sherb Cake, Cherry Gelato, Crescendo, Mimosa and many more. They have around 1,200 plants in the vegetative state at any given time and there is an individual cultivator who is responsible for each grow room – creating a healthy level of friendly competition that continues to push this operation and its products to the next level. "Enough to shine, but not to sink," said Collin, who has worked at several other grows in Maryland before finding his home with Kind Therapeutics.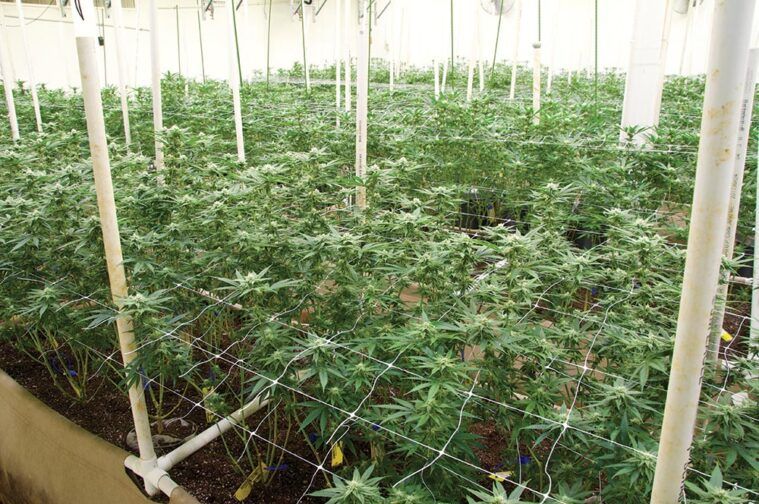 As we moved our way through the facility, the aromas of different strains filled my nose when I entered each curing room … the unmistakable cheesy funk of Lamb's Bread in one, the gassy and cake-like smell of Dosi-Woah in another. Dialing in their curing process, Kind Therapeutics aims for a consistent 10-12% moisture level. Honestly, this has got to be one of the cleanest setups I have ever seen in a curing room – complete with meticulously placed hanging racks allowing plants to be spaced out to breathe.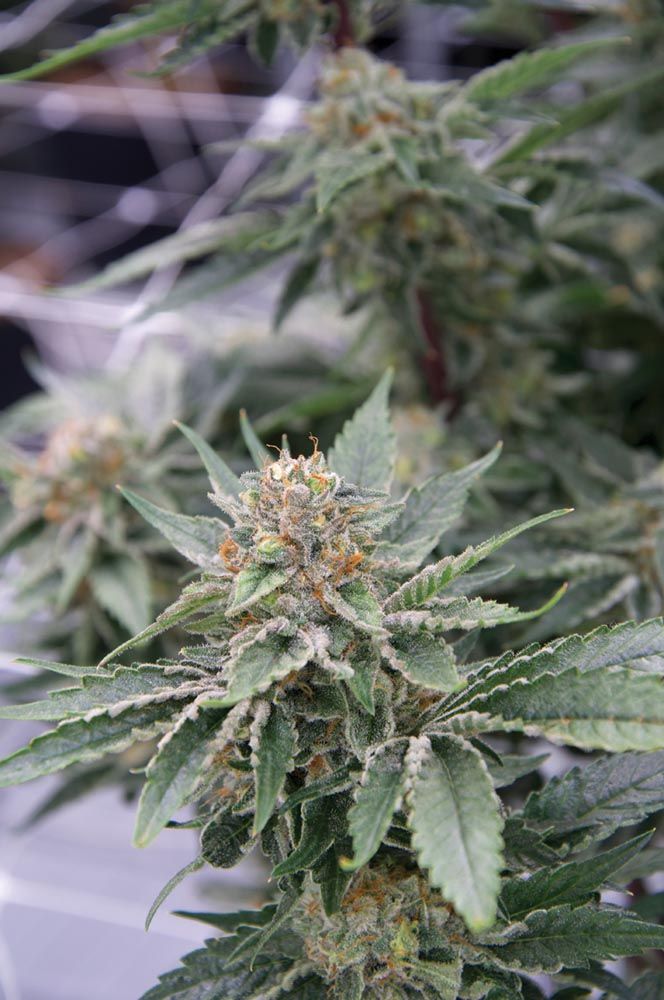 The next phase in the process is trimming, and they are not taking any shortcuts in delivering beautiful, hand-trimmed flower to the patients of Maryland. That's right: No machine trimming is being done under this roof, and it shines through in the Nature's Heritage flower. Trimmers use magnifying glasses with lights to carefully inspect each bud as they trim away unwanted fan leaves. Everyone's bin in the room was full of freshly trimmed nuggets that glistened with trichomes in the light.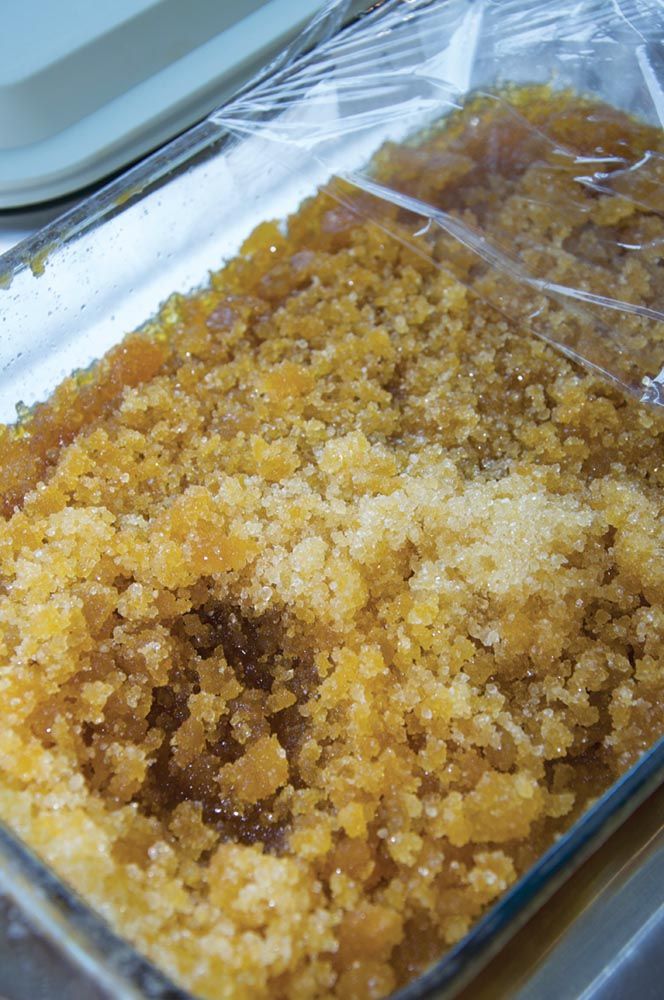 Moving on to the processing side of things, Lab Manager Ashley Streaker has things on lock when it comes to pumping out tasty and potent concentrates. They are running between 150,000 and 200,000 grams of fresh frozen material for hydrocarbon extraction each week. That is no small feat, but is necessary for meeting current demand and keeping things fresh from a product perspective. For the solventless production, Ashley uses a 44 gallon Bruteless hash washing system where lab techs take fresh frozen material and pop it into the giant tub full of water and ice to extract trichomes without using any chemicals like butane or propane. This assists in their hash making – which is then turned into live rosin and sold in dababble form.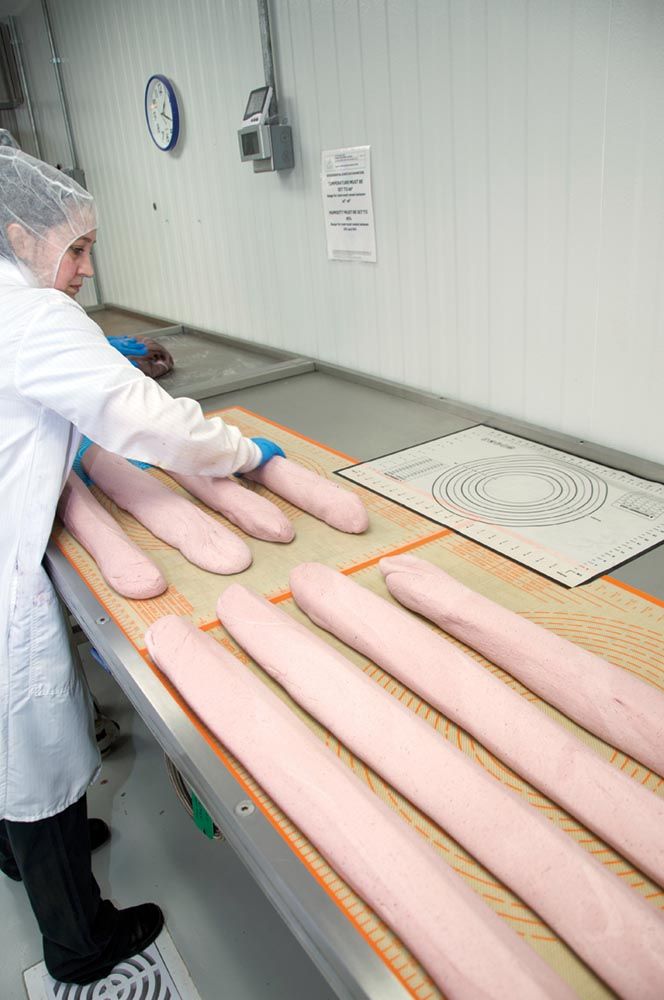 Finishing up the tour brought us to the cGMP certified edible production portion of this facility, where all of the edibles are handmade in small batches with the help of some taffy pulling and dividing machines. It was really special to see Betty's Eddies made in person (the process was just as lengthy as I imagined), with each piece weighed individually before packaging to ensure consistency in dosing. Keep an eye out for high dose edibles launching in the next couple weeks in multiple varieties and flavors.
It's always important to have employees that are passionate about what they do, and this facility is a perfect example of just how beautiful work can be when people actually love it. As Collin said earlier – "Happy people grow happy plants" – and that transfers into all of the products coming from Kind Therapeutics. With adult use coming to Maryland in July, we are excited for their range of high quality brands to reach a wider audience.