If you don't think fish and Cannabis share something in common, you haven't met Nathaniel Pennington. Possessing an expertise seemingly perfectly suited for the wilds of Humboldt County, Pennington says his past career as a fisheries biologist is not at odds with his current role as the founder and CEO of Humboldt Seed Company.
"It's funny," he observes, "because it makes perfect sense to everybody in Humboldt. There's this community that's evolved here which is all about caring for the environment and for our ecosystems, and Cannabis was never, ever at odds with that. In fact, they went hand in hand."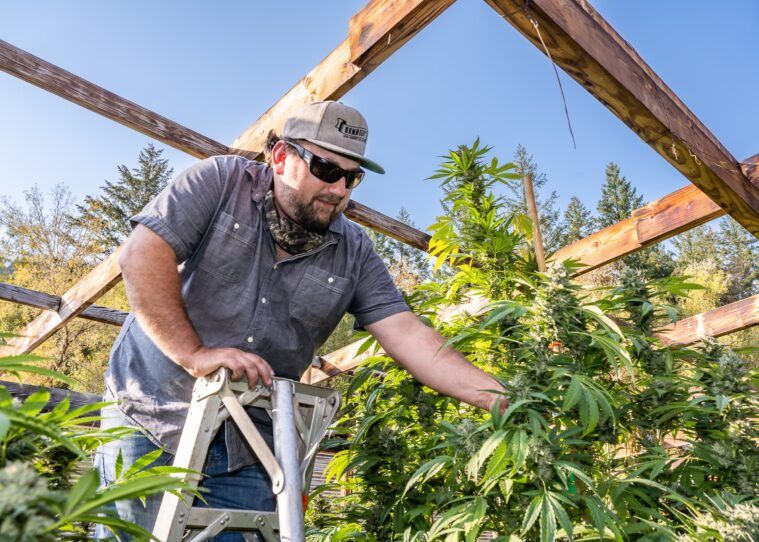 But for outsiders, some may wonder how a fish-focused researcher became a leading provider of world-class Cannabis genetics, helped turn a prison into a legal grow site alongside reggae star Damien Marley, and still manages to devote plenty of focus to the local watersheds and environment that make Northern California a little slice of heaven on earth.
As a conservationist, Pennington was part of a successful effort to have endangered species protections put in place for salmon in Humboldt. Additionally, he was also heavily involved in a 2006 Klamath River dam removal deal–believed to be the world's largest river restoration project to date.
Though Pennington still holds several Board of Directors roles tied to his work with fish, by 2017 the impending enactment of California's Prop 64 had inspired him to press the gas pedal on a Cannabis-focused venture he'd first sown the seeds for back in 2001.
Struck by the idea that genomics–integral to his studies of salmon–would also be of major importance to Cannabis (especially in a legalized world), in 2001 Pennington headed down to Humboldt County's courthouse and asked a clerk if there was any business registered as Humboldt Seed Company already.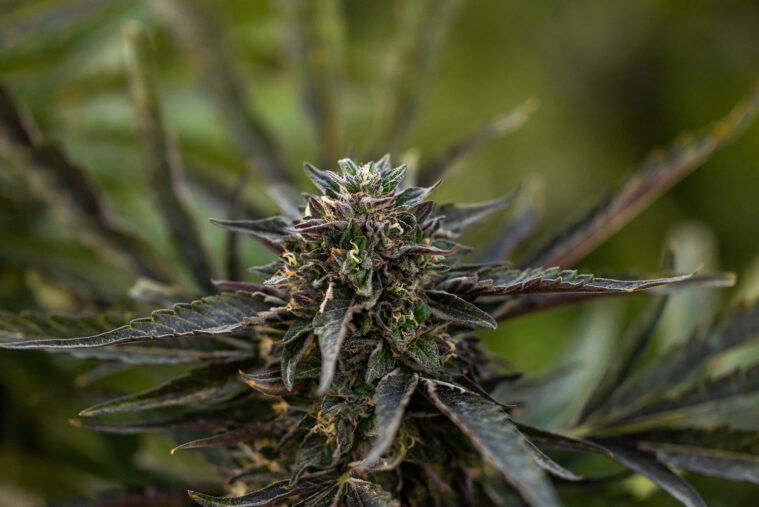 "They looked at the state record," he says, "and there wasn't anything under that name, so I started one. It was like, 'I'm growing seeds, but don't worry about which ones.' You had to walk a fine line."
It was a line that became much easier to walk in the wake of California's choice to legalize adult-use Cannabis sales in 2016. The following year, Pennington and his team began to plan for a pheno hunt of unprecedented scale. Based on advice from geneticists at UC Davis, Humboldt Seed Company was told that an ideal database on Cannabis genetics would include at least 10,000 plants from a diverse array of lineages.
Part of Pennington's motivation for this project was to create a sharable database of phenotypic information at a time when most Cannabis had become, in his words, akin to a mutt.
"At this point, in Cannabis, there's almost no such thing as purebred," he says. "If you were to compare it to dog breeding, everything in Cannabis is a mutt now. The difference is that you can't clone a dog, but you can clone Cannabis–so it doesn't matter as much if everything is genetically variable and mixed up. But to do actual breeding and to conduct breeding experiments that are repeatable, you need to be able to use more purebred lines."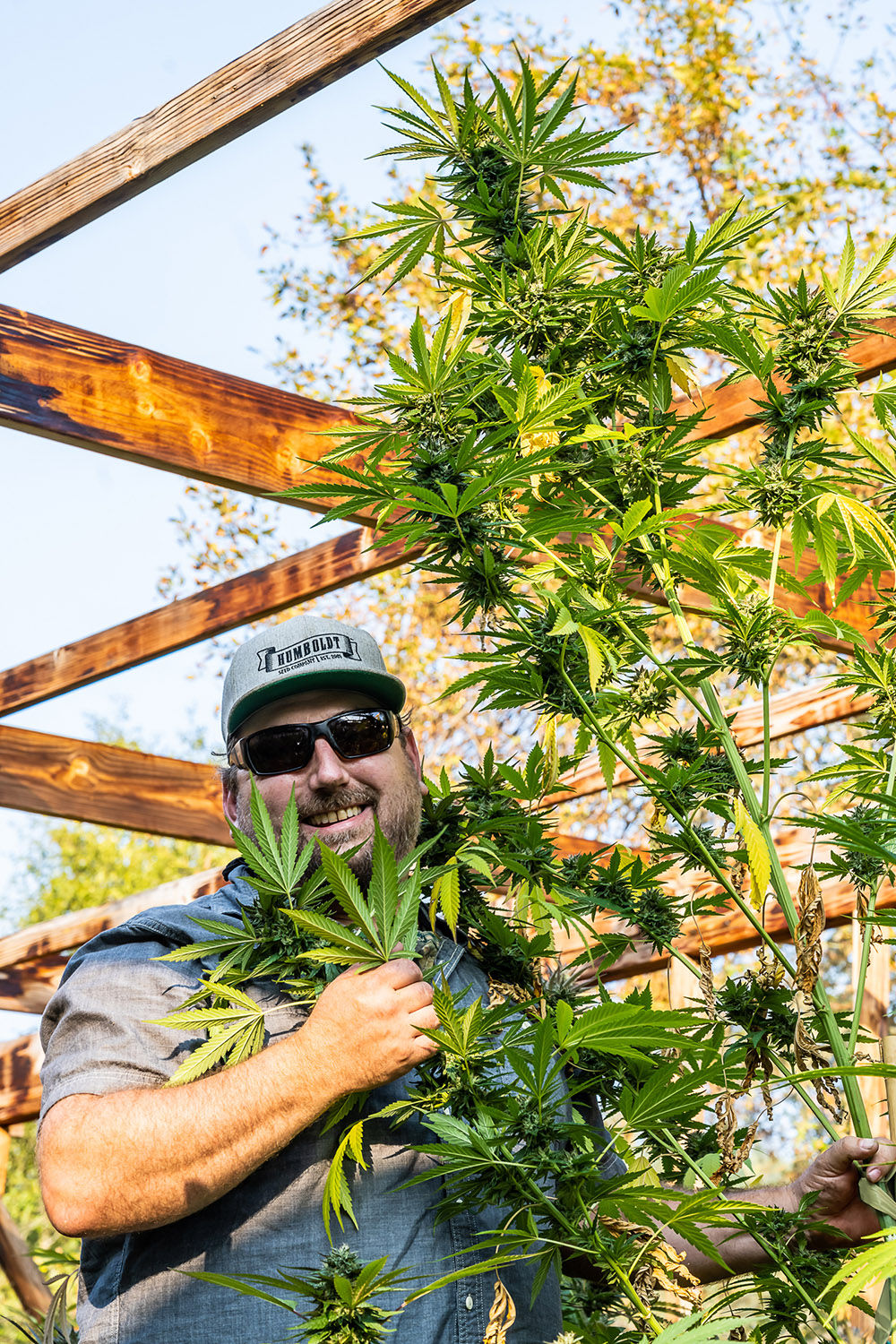 To accomplish this monumental task, in 2018 Humboldt Seed Company found farms willing to collaborate with them–mostly in the Emerald Triangle, but also in Central California as well. In total, 10 farms participated on different levels, with six or seven cultivating hundreds–and in a few cases, thousands–of plants as part of the effort.
"We planted 10,000 plants throughout farms all over Central and Northern California," Pennington recalls. "And then we curated a tour with a diverse group of industry professionals and Cannabis enthusiasts. We handed them all data sheets and iPads and everybody just walked around the fields. We did a four-day weekend and covered 6,000 of the 10,000 plants."
These annual pheno hunt tours have become a staple for Humboldt Seed Company, though Pennington acknowledges that things have been scaled back for the last two years due to pandemic concerns. Nonetheless, four years in, the results still yield some incredible surprises.
For example: mint terpenes.
"For 20 years," Pennington says, "I didn't think Cannabis could smell like peppermint, but we recently got some seeds that had mint terpenes and it just shocked me."
Naturally, Pennington's respect for the plants and animals of Humboldt also extends to the Indigenous populations who have resided in the area since long before that name was given to the region. To that end, Humboldt Seed Company has co-founded the Nature Rights Council (NRC): a nonprofit led by members of local Indigenous communities. Featured in the recent documentary "Gather," Pennington says he appreciates the extra attention the NRC has enjoyed as a result of appearing in the film.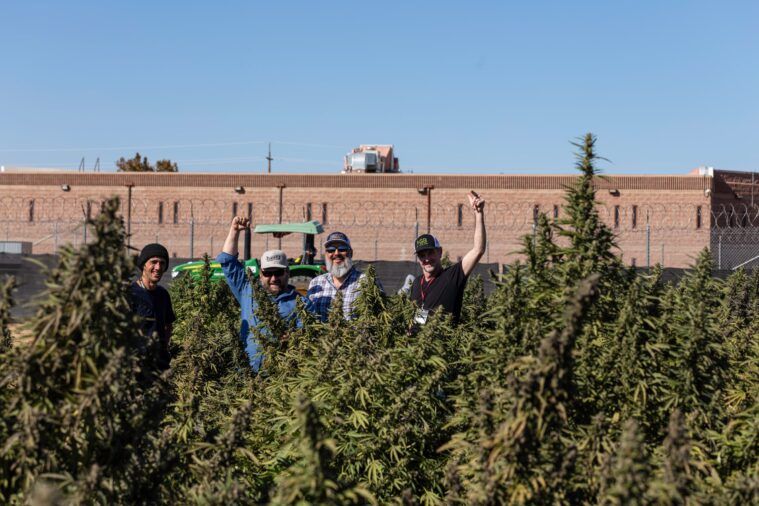 "They didn't exactly mention Humboldt Seed Company," he laughs, "but we're not doing this to get mentioned. We're doing it to get the word out about Native American culture and to get people talking about what we're going to lose if we just continue forging ahead and not caring."
A similar sentiment inspired a recent effort by Damian Marley's new Cannabis brand, Evidence, to buy an abandoned prison in Coalinga, Calif., and turn it into a grow operation. Purchased for around $4 million, Evidence co-founder Dan Dalton worked with Humboldt Seed Company to secure 30,000 seedlings, which were grown last summer.
With part of the proceeds pledged to support the Last Prisoner Project, Pennington describes the undertaking as one ripe with irony–the good kind.
"An old prison that used to incarcerate people who had grown, possessed or sold Cannabis is now the location for a massive grow," he marvels. "And they had a ton of success! The grow was just unbelievably productive. If anything, they were like, 'Holy shit. We don't know if we're ready to process this much weed!'"
It's an exciting moment and one that Pennington sees as even further proof that the various spokes of his professional interests are all undeniably connected.
"Ultimately," he says, "it's about sowing the seeds of social justice however you can. Whether that means uplifting Indigenous communities, protecting the land on which we all live, or working to reverse the pot-to-prison pipeline-it all comes from the same place."