Prior to 1996, nowhere in the United States had legalized Cannabis. And while progress has been slow over the past 25 years, the country has witnessed steady improvements allowing for the medical use of Cannabis in 36 states. With New Mexico's most recent legislative success, 17 are now considered legal Cannabis states. But with great power comes great responsibility.
A 2017 study by Ithaca College found large-scale commercial production of Cannabis destructive to the local environment. Northern states rely heavily on the use of artificial indoor operations, which are ideal for maneuvering the difficulties of cold climates. The indoor cultivation of Cannabis requires an enormous amount of electricity, relying on high-intensity bulbs, ventilation, dehumidifiers and air-conditioners to power production. Without land-use policies to limit its environmental footprint, the impacts of Cannabis farming could get worse, the study showed.
Until then, the onus of nurturing Mother Earth's finite resources rests in the hands of the growers. Many will chase the dollar, consequences be damned. Others have their eyes on leaving the world a better place than they found it.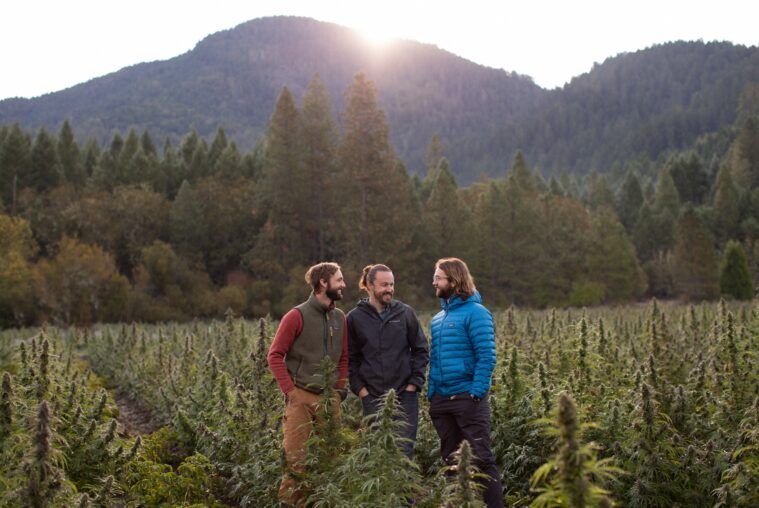 Blazing the Trail
"We are in a climate crisis," said Oregon resident and activist Les Szabo. "We can't talk about expansion without thinking about the environmental disruptions this industry could create."
Szabo is a board member for Sun+Earth Certified, a nonprofit regenerative organic certification program for the Cannabis industry.
Regenerative organic certification is considered the new high-bar in growing standards, covering soil health, animal welfare and worker fairness in a single certification. The company's goal is to have its Cannabis and hemp farmers making high-quality, organic products while leaving a positive impact on the local environment.
"It goes a little deeper into ethical land stewardship," said Executive Director Andrew Black. "Our approach focuses on no-till, mulching, composting and cover-cropping as essential parts of the farm."
Sun+Earth Certified opened its doors on Earth Day 2019 with a pilot program that featured 14 partnering farms. In two years of operations, the company has expanded to 45 partners, covering California, Colorado, Michigan, Oregon, Washington and Wisconsin.
"We've been really happy with the progress," said Szabo. "This type of certification makes sense to both the producer and consumer."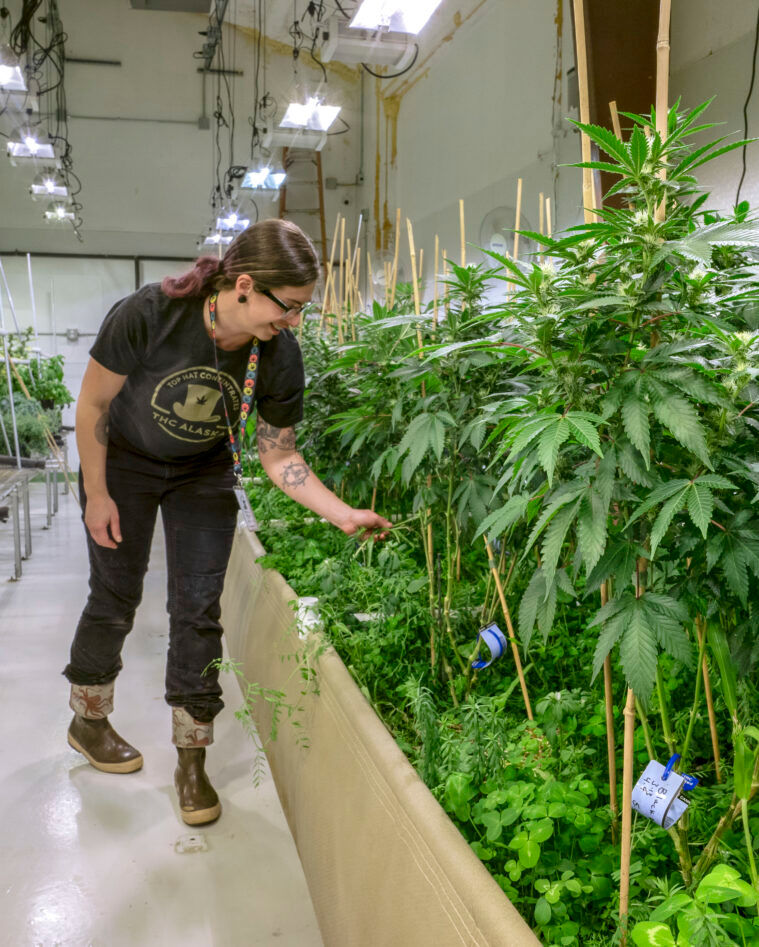 One Step Further
While they don't share a partnership, Top Hat Concentrates (THC) Alaska embraces the same farming values as Sun+Earth Certified.
"It all starts with clean Cannabis," said THC Alaska President and CEO John Nemeth. "We believe Cannabis is medicine that helps people in a myriad of ways, and adding chemicals seems counterproductive."
Based in Juneau, the state capital of America's northernmost state is run largely on renewable energy by way of hydropower. This has allowed for THC Alaska to minimize its ecological footprint.
"Essentially what we're trying to do is give back more than we take from the environment," said Head Cultivator Naomi Lamb.
Lamb, 33, has been in the industry for 15 years, sharpening her skills in her home state of California before joining the team in 2015. In Humboldt County, Lamb witnessed firsthand the impact of a grow facility placing the value of the dollar above the environment and local community.
"My introduction to Cannabis was not pretty," she said. "I came into the industry working for folks who valued quantity over quality. They were using chemical fertilizers and pesticides. It was really ugly."
In what she described as a "disheartening" experience, Lamb said, "As a consumer, I had an expectation of the people who were growing having a more well-rounded concept that they were producing medicine."
Armed with a team of forward-thinking activists, Nemeth hopes Top Hat Concentrates can lead Alaska into preserving what is considered The Last Frontier.
"The first step is creating business partnerships with people who want to do what we're doing," said Nemeth, voicing aspirations that regenerative agriculture could become the model for the country.
"There are a lot of problems on Earth and climate change is a big one. Where the tech industry has failed, I think the Cannabis industry has a chance to step up and really set a trend."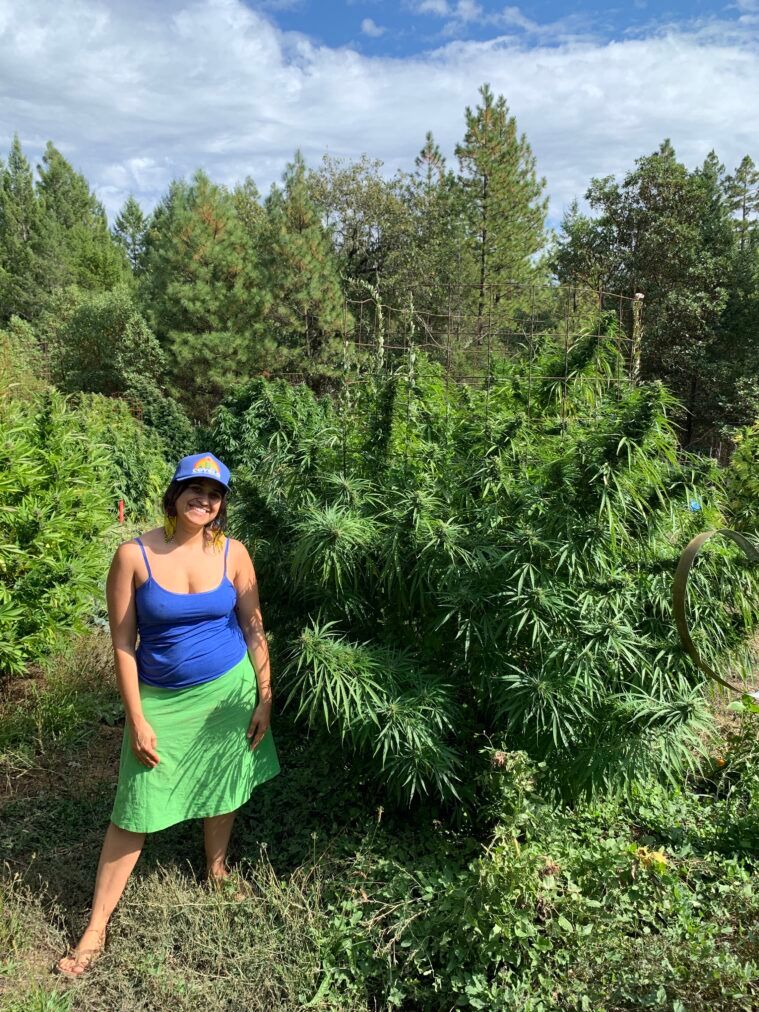 The Conscious Consumer
"If we're serious about addressing the combined threats to our health, environment and economy, we must take bold action quickly," said Black. While Sun+Earth Certified farms take responsibility for creating clean Cannabis, the company hopes the cultural mindset circles the supply chain. MedMen Enterprises, or MedMen, has helped their cause, lending some of its 29 retail stores in a variety of states to support organic growers.
"There's some real momentum behind this movement," said Szabo. "But to have these major multi-state operators on-board is going to be really important for consumers going forward. They are a good vehicle for translating our values in concrete action."
And then there's the consumer.
"Buying mindfully," is how Lamb describes it.
"It's the same as when they talk about voting with your dollar," said Lamb, a third-generation farmer. "You can educate yourself, source where your Cannabis is coming from and be mindful of the production methods behind it."
Education, the industry experts all agreed, was the key to navigating a 21st-century landscape.
"People don't understand the scope and the scale of Cannabis' impact, both positive and negative," said Szabo. "When we forecast the legal industry, we're talking 50-60 billion dollars [per year]. This one crop is bigger than all of the organics in the U.S. When you talk about climate change, you can't talk without thinking about the environmental disruptions this industry could create.
"We just want to let people know there is an alternative way that is safer and cleaner for the consumer."