As more states permit the medical and recreational use of Cannabis, legal THC products are becoming more readily available to the consumer. Unfortunately, this increase in availability is often accompanied by a decrease in the quality.
Much of the marijuana that we consume is cultivated in large production settings, which are unable to match the high quality, craft Cannabis grown by small batch cultivators. Craft Cannabis companies can't compete with the output of large scale pot production facilities, but they have something even more important: individuals that are passionate about growing and who genuinely care about how the plant is handled from start to finish. Tom Dudycz is one of those people and as the owner of Green Team Genetics, has created an innovative atmosphere that's yielded highly coveted strains like Milkbone and Cookie Pebbles.
Born and raised in Worcester, Mass., 38-year-old Dudycz is a true east coaster. His talent with and longtime love of marijuana have earned him an excellent reputation in the industry, and his desire to provide dank weed for Cannabis consumers to enjoy brought him to breeding several years ago. Dudycz is committed to creating strains that combine characteristics found in old-school varieties with the flavors favored in modern marijuana.
"I was first interested in breeding a couple years into growing Cannabis. The thought of combining my favorite strains to produce something new and unique was something that excited me," Dudycz said. "When I first started breeding, my goal was to use both current and classic strains I was a fan of to make new unique strains. Over the years, I've incorporated strains that weren't necessarily my favorites to utilize in my breeding program for certain characteristics, or to create something unique and fresh."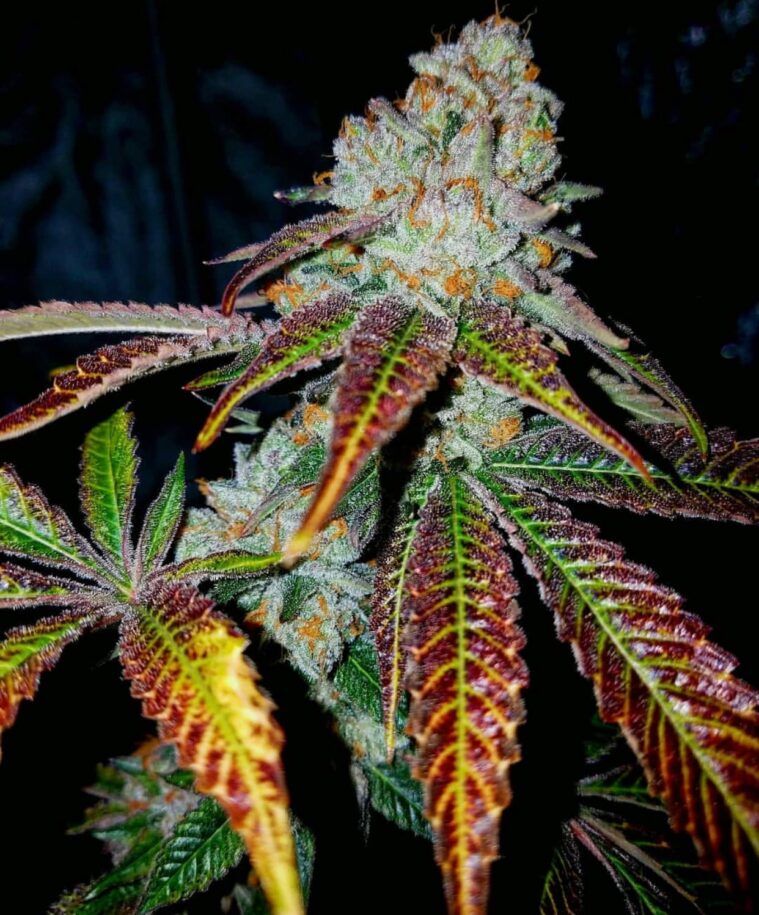 Back when growers like Dudycz started out, it was often necessary to do some digging in order to figure out the true genetics of their seeds. This was accomplished in part by literally digging, as cultivators had to grow out seeds to see what flowers popped. As Dudycz recalled, "The first strain I grew was not what it was advertised as, which was a common occurrence when purchasing Cannabis seeds overseas from unreputable seed banks at the time. The first strain I grew that I could authenticate was DNA Genetics' OG 18, which was feminized stock. And Sour Kush, which was regular stock."
One thing about good weed growers is that they are always open to learning new ways to improve their technique. Starting out with pro-mix and using salt-based nutrients, Dudycz said he saw moderate success. "My growing style has changed over the years," he explained. "Being around and in contact with different growers on the forums, I learned from their methods, regimens and experiences – and eventually transitioned to organic growing, KNF and building my own super soil mixes for a period of time. In the past few years, I've updated my media to coco with the majority of feeds being done with salt-based fertilizers, while still using some organic inputs in some cases as well."
In addition to his established Cannabis lines, Dudycz is constantly using his expertise for new projects. "There's always something either fresh and unique, or a continuation of something that the people enjoy in the works," he said.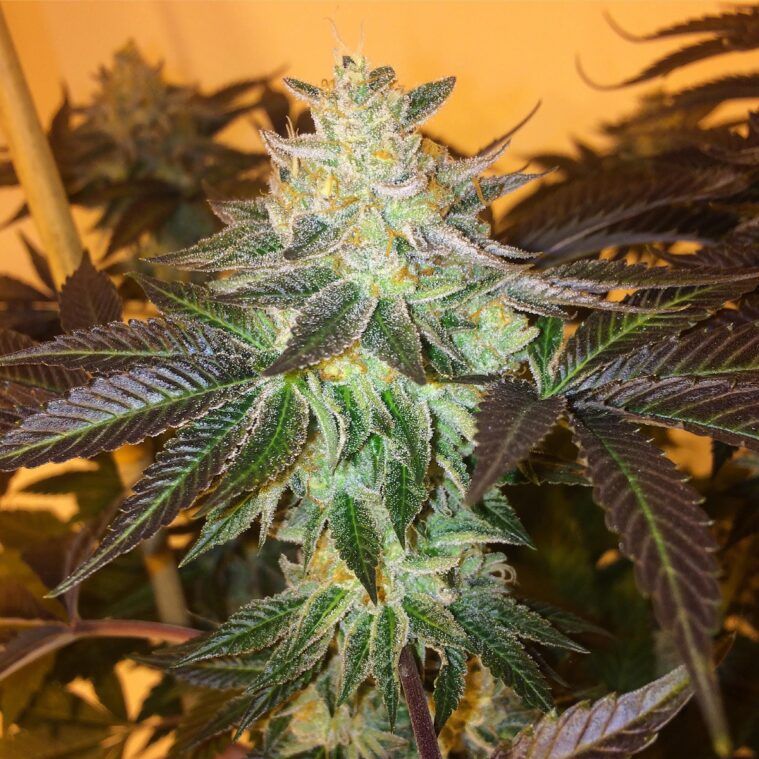 Most recently, Green Team dropped a new strain: Sour Cheat Code, which is of particular interest for all the Sour Diesel, Chem and OG connoisseurs out there. Sour Cheat Code is a combination of Karma Genetics' Sour Diesel Bx2 and Headbanger, TopDawg Seeds'/Money Mike's i95 and Archive Seeds' Face Off OG Bx2 – which harmoniously create a flavorful and potent Sour Diesel-dominant hybrid strain.
"The Sour Cheat Code has that pungent effervescence that the Sour Diesel is known for. This strain will put out a lot of loud, fuelly tones with funky OG/Chem in the mix. Slight notes reminiscent of lemon lime, rich pine and unique citrus aromas linger on the palette long after consumption," Dudycz described. "This strain has a beautiful structure with great potential for yield. I am happy to say that thus far, feedback has been incredible and I hope that growers continue to see success with growing this strain out."
There's been a great deal of enthusiasm around this new release … but what exactly makes a strain a success for Green Team? According to Dudycz, "For a strain to be a true keeper in my eyes, it must tick all the boxes, if not most. There are finished product criteria like taste/aroma, effect/potency, bag appeal and if the strain can be used for quality concentrates. Then there are performance-based criteria like vigor, yield, flower time and the manageability of the strain. I believe that a true keeper would have multiple combinations from both the finished product and strain performance criteria.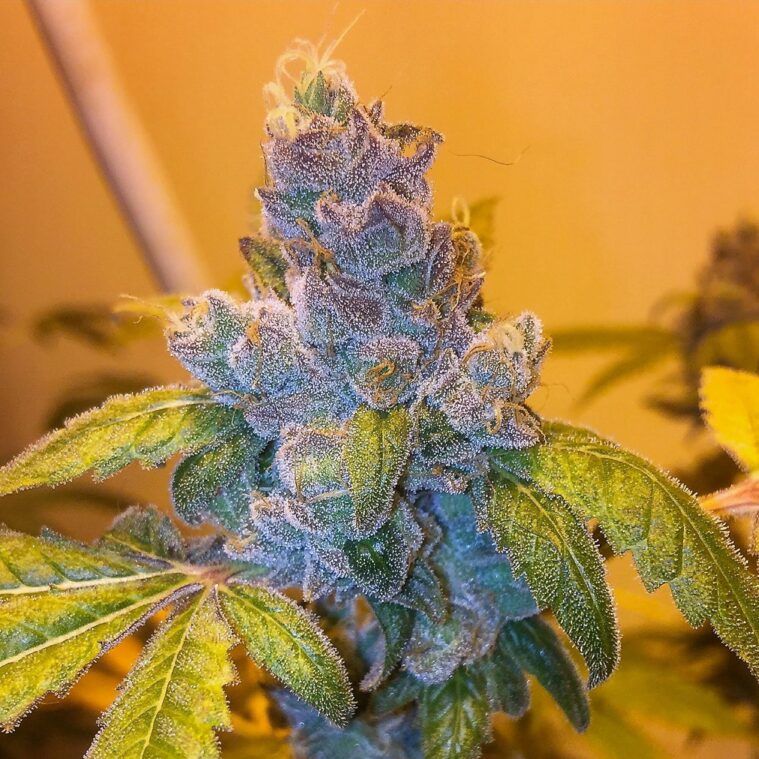 "Any plants that grow with vigor, have good, strong branching and are easy to manage and manicure are a plus. Flavor profile is also a very important factor for me," Dudycz continues. "What is the point of having a garden if you don't like smelling the flowers?"
While many cultivars and strains are available to grow, it is refreshing to know breeders like Dudycz truly care about the quality of their work and strive to put the best product possible out into the community.
Dudycz's reputation for producing excellent strains has now provided him the opportunity to take his skills to the next level. Recently, he was offered an opportunity to join the Massachusetts recreational market as a cultivator, where Dudycz will be working alongside amazing cultivators and concentrate makers like Elaine Keevin (The Original Outkastt) and Tommy of Excelsior Extracts.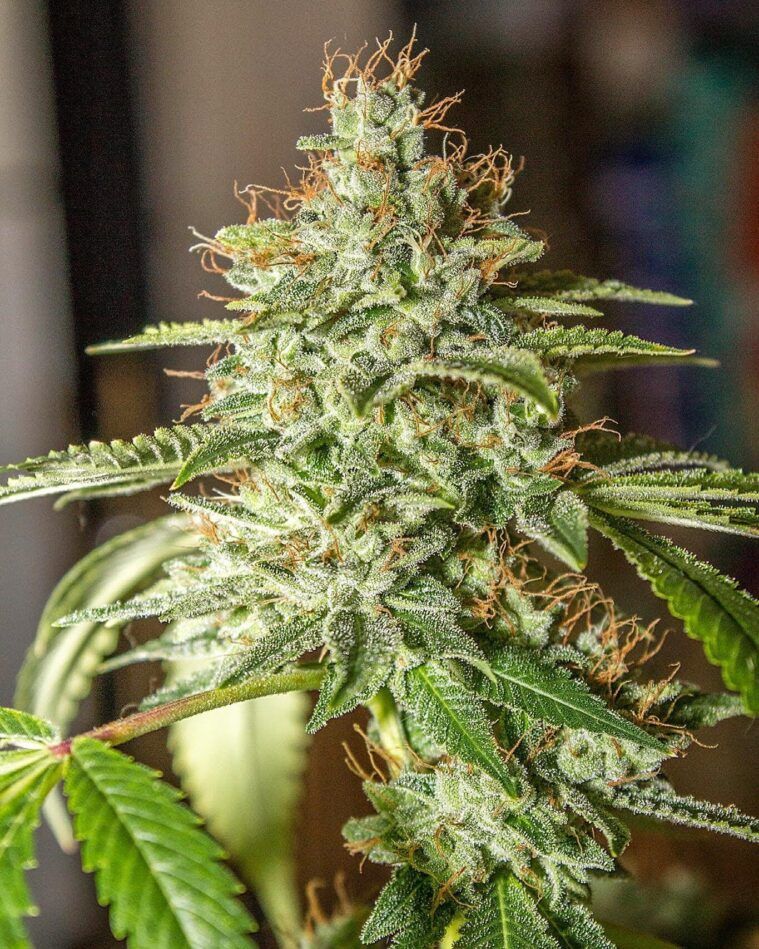 "Flowers and extracts from Green Team Genetics strains have been available in other states like California, Colorado and even Maine and Rhode Island for some time now. I have always wanted to get more Green Team Genetics strains on the market here in Massachusetts," Dudycz said. "Now, I will finally have the opportunity to personally oversee the cultivation of some of my creations and make sure that Massachusetts Cannabis consumers are able to try a true representation of my work. For now, my focus has shifted away from seed releases/distribution and I intend to continue research and development on a grander scale. My new projects will be tested by our team and cultivated to the best of our ability, to bring the finest quality flowers to the Mass rec market. During this next chapter, Green Team Genetics's website and webstore will get an upgrade, with a relaunch scheduled for this spring/summer."
In the meantime, Green Team gear will only be available for purchase at Remedy Seed Bank, starting March 2022.
When asked what we will see from his company in the future, Tom reassuringly concluded that, "Green Team Genetics ain't going nowhere … I'm just getting started."