It was all a dream for Jake Van Wingarden, a third-generation greenhouse cultivator, when he bought 45 acres of land in Earleville, Maryland to start Tidal Creek Growers in 2002. Tidal Creek Growers cultivates perennials, annuals, vegetables and herbs for garden centers and re-sellers throughout the Northeast and Mid-Atlantic, producing over 8 million plants a year.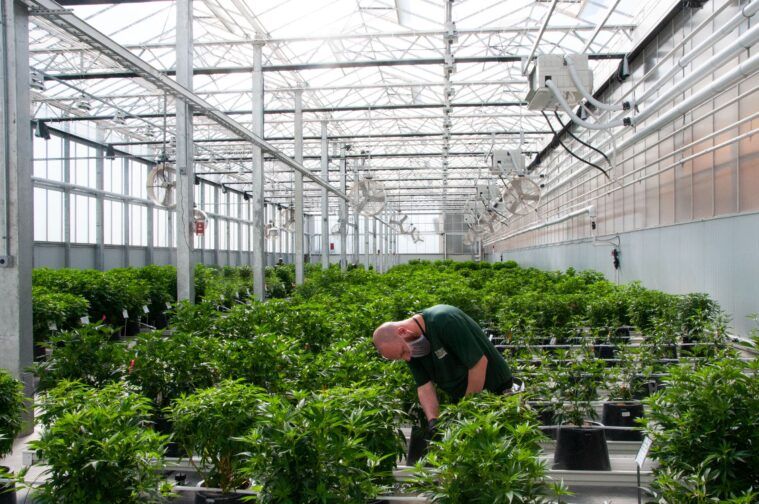 With decades of experience with plants under his belt, Jake founded SunMed Growers with the intention to provide Maryland with the cleanest medicine grown under the sun. With a patient-centric ethos, SunMed Growers is the largest commercial cultivator in the state of Maryland – and the only cultivator producing sungrown Cannabis. What makes them stand out is their heavy focus on holistic treatment alternatives and commitment to providing their patients with a clean, effective product.
The state-of-the-art greenhouse sits in Cecil County and measures in at 250,000 square feet. What started with 30 employees in 2018, is now a group of 140 plant medicine enthusiasts. Expansion plans include adding an additional 200,000 square feet of canopy to meet the market demands of Maryland, and building a 50,000-square-foot lab where SunMed Labs will be headquartered. Here they have exciting plans to tissue culture all the current genetics being grown and incoming future genetics, in order to combat common diseases found in Cannabis plants such as the deadly Hop Latent Virus that has destroyed Cannabis farms all over the West Coast. Mother plants are recycled every three months to ensure the highest quality clones are run every season.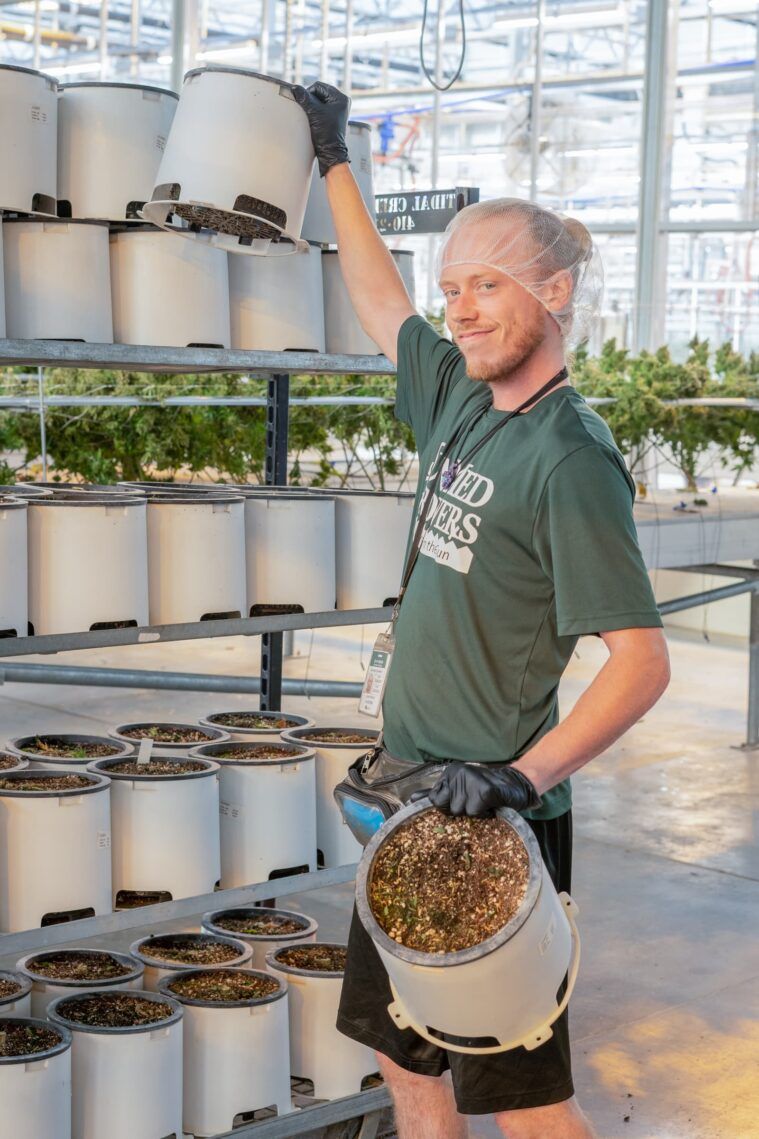 As someone in the cultivation industry myself, SunMed's agricultural technology truly took my breath away – with the biggest mind-blower being SunMed their emphasis on automation as it came to material handling, lighting and climate control. The greenhouse equipment itself was shipped from Holland and built onsite, and watching it work was a sight to behold. There were thousands of plants being transported automatically to a designated feeding area, where they are then lowered into a feeding bath and drained sufficiently, before being safely transported to their home base. It was hard to believe there was not a staffer in sight, as all the processes were automated seamlessly. The material handling technology was so efficient it essentially eliminated heavy lifting and manual cleaning for staff.
There were thousands of plants being transported automatically to a designated feeding area, where they were then lowered into a feeding bath and drained sufficiently, before being safely transported to their home base. It was hard to believe there was not a staffer in sight...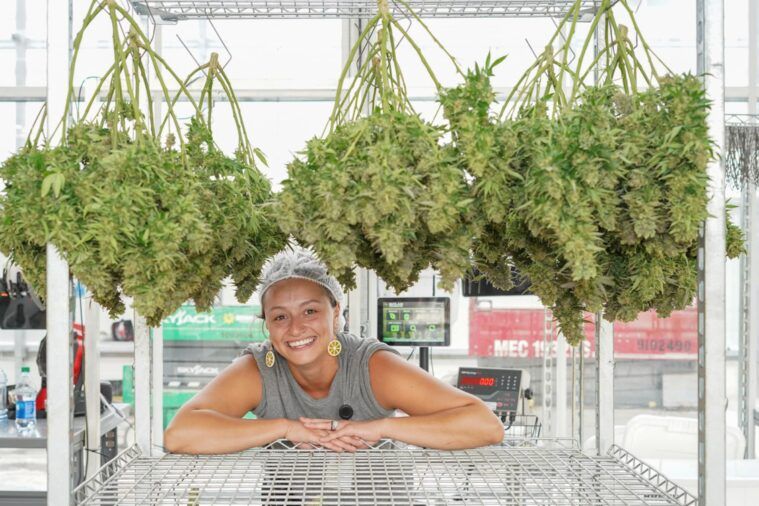 Equally impressive, artificial light acted as a supplement and reacted automatically to daylight, using machine learning technology as the sun rises and sets. A top-of-the-line climate controller ensured each room in the greenhouse was adequately heated or cooled, maintained proper humidity, dew point and CO2. In order to prevent cross-pollination from neighboring hemp farms, SunMed invested millions of dollars in acquiring multiple state-of-the-art HEPA filters.
We had the opportunity to soak in some sunshine alongside SunMed's stunning flowering plants. A sea of green and sunlight hit my face, along with a rich, pungent scent filling my nose. It was impossible to feel anything else but gratitude and happiness in that moment. It was all smiles in the flower room as the harvest team was at work defoliating away. A SunMed harvest team associate offered a quick cultivation tip for our readers: During the last week of flower, aka the flushing period, the plants receive 20 hours of light.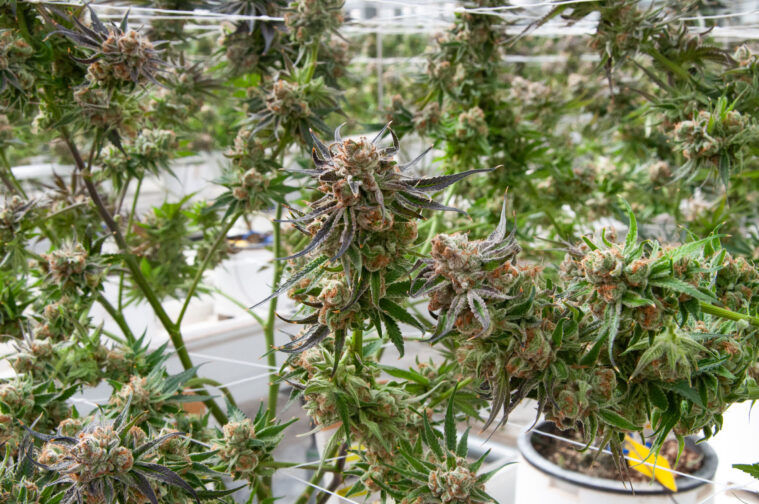 There are a heaping 2,500 plants harvested every week out of the flower room. What began as a 600-pound-a-week harvest, is now 1,000 pounds a week. That is a lot of Cannabis for the processing team to hand trim, but SunMed swears by hand trimming and raises that it is 'best practice' for a quality product. There are currently six drying rooms and plans to add six more during Phase Two construction, currently underway.
At the heart of the founder's vision are sustainable biological practices embedded into their growing techniques – natural pest management protocols and eco-friendly irrigation and post-harvest practices. The harvest team uses a proactive approach for their Integrated Pest Management system, to ensure a clean operation by using slow-release, beneficial nematode sachets. These predatory mites combat common pests in Cannabis grows like spider mites, aphids, thrips and fungus gnats. All post-harvest plant material is saved and added to the growing, rich compost pile that is heavily sought after by garden centers.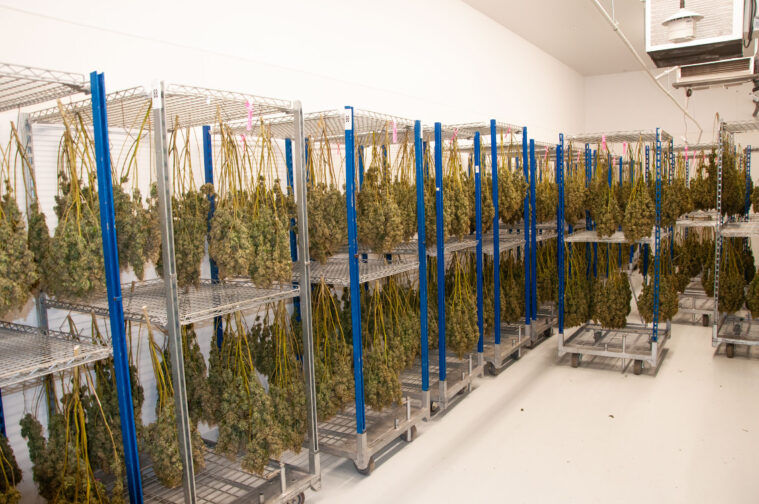 Using Dutch cultivation techniques, SunMed places an emphasis on sustainability and quality. The Dutch drip irrigation system recycles runoff from plant feed and is cleaned through a filter to be reused throughout the grow. The facility is its own public water source, therefore diligently performs routine H20 testing.
Even with their focus spent on scaling, the innovation doesn't stop! You will soon find a new line of concentrates hitting dispensaries this December. And as the technology brings simplicity and elegance into their operations, SunMed continues to innovate and experiment with new strains. If you are not hip to cultivars produced by SunMed Growers, check out some of their popular strains: Purple Punch, Rosetta Stone, Sunshine #4 and Grape Lime Ricky, which can all be found in dispensaries across Maryland.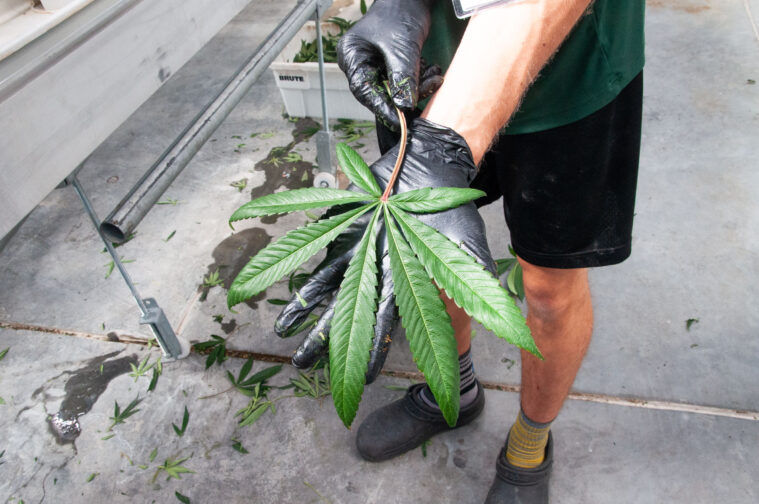 When business is booming, the industry is blooming! The SunMed family is always hiring and looking to expand their team to handle the large volumes they can now handle. If you have the passion and can match the commitment it takes to be part of the team, reach out to them and see where it leads.