Must-Have Weed Apps Have Officially Arrived
There was a point not so long ago when the suggestion of a device capable of putting 10,000 albums in your pocket would have been ridiculed as patently absurd. But seemingly overnight, the reign of CDs came crashing to a halt as iPods ushered in a new era of music consumption. Is it possible such a seismic shift could be heading for the Cannabis industry as well?
Colleen King, VP of Growth at the Oakland startup Ciclo, believes such a future is rapidly crashing into the present. Describing Ciclo as a "supply chain technology company that's also plant touching," the idea behind the Listo app is to connect craft and legacy cultivators through a securely-vetted virtual interface that conjures trade as it used to take place way back when.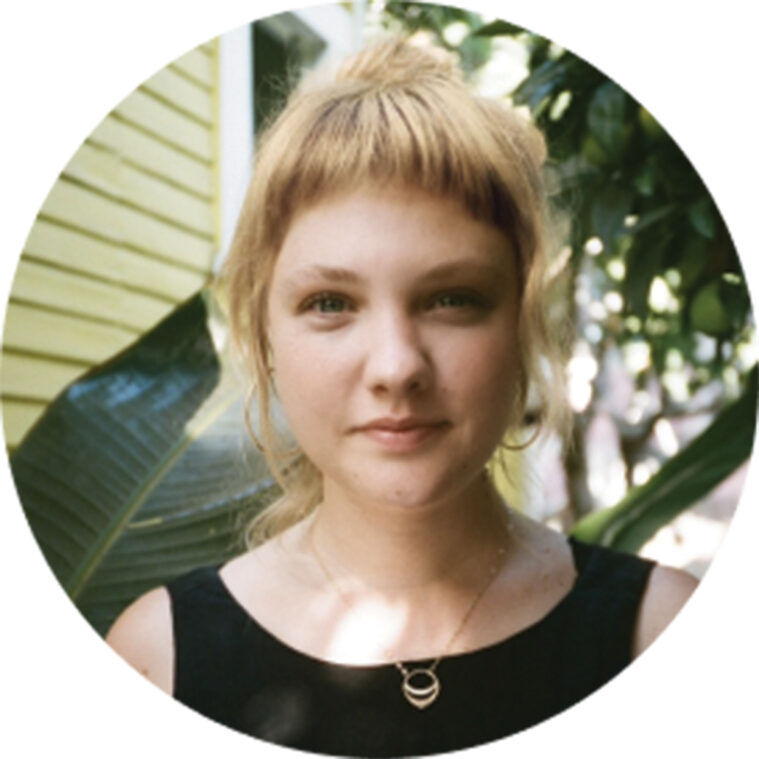 Tapped for her past experience in the legacy market and expertise with direct trade models in the coffee industry, King shares that her hope was to return an element of dialogue and community to the grower/end-buyer relationship.
"It's kind of old school," King says of Listo, explaining that the app is geared towards streamlining the ability of smaller cultivators to communicate, source and negotiate with high-value buyers. "You can bid on something and talk to each other, but then everything moves to a message thread – which is the way a lot of procurement works these days."
Valid proof of a Metrc account is required to access most of Listo's key features, though non-industry users are able to view a limited selection of the app's offerings. If you want to see price trends, which strains are being planted, and who might be looking to buy, however, you'll need to supply your Metrc (Califiornia's official Cannabis regulatory system provider) credentials.
Recently approved by Apple's App Store, King shared that a long dialogue preceded Ciclo's choice to finally apply in August.
"Typically, it takes 24-48 hours for a non-Cannabis app. I've been talking with them, probably, on and off for eight months – and that was all prior to submission."
Expected to be available by Santa Rosa's Hall of Flowers trade show on Oct. 5-6, the inquiries from App Store representatives have actually given King renewed reason for optimism when it comes to the gradual mainstreaming of Cannabis-related apps.
"It seems like, from what we've gone through, they prefer to have the traceability of a license, which allows you to verify all of the license holders," King observed. "It seems like the App Store is increasingly opening up to the idea. They have more sophisticated questions, so their knowledge base on the topic is growing. I'm really hopeful – as I think this is a really important place where technology and Cannabis can overlap."
Indeed, Listo will be but the latest entry in a field already rich with Cannabis-related apps now available from Apple's App Store and Google Play. To spare your thumbs, here's a current crop report on what's out there, just waiting to be downloaded.
BUY STUFF
Weedmaps
App Store / Google Play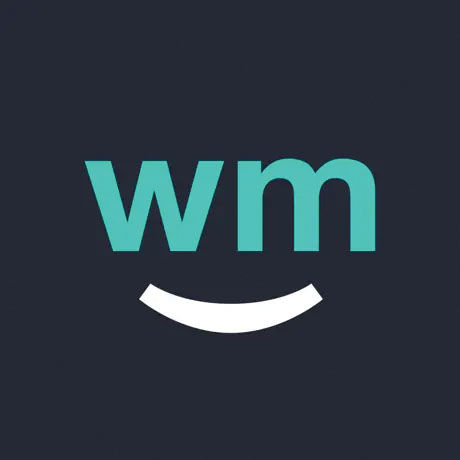 Seen by some as the green standard for finding and buying Cannabis in your surrounding area, Weedmaps has been available in app form for years. Boasting a user-friendly interface, this an app for finding dispensaries, scoring discounts and getting crucial news on the industry.
Leafly
App Store / Google Play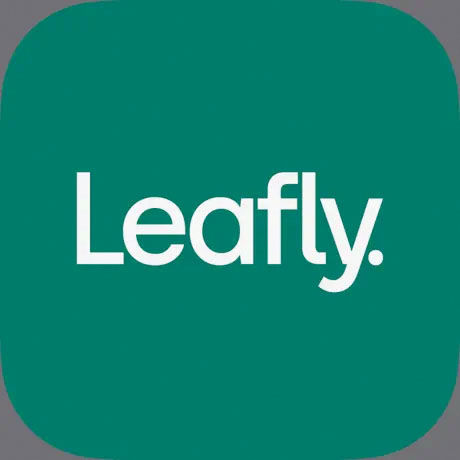 Need to know more about the strain you're thinking about buying? Download the Leafly app and get a crash-course on your future purchase in no time. Also features tools to find dispensaries, and robust editorial and educational content.
Eaze
App Store / Google Play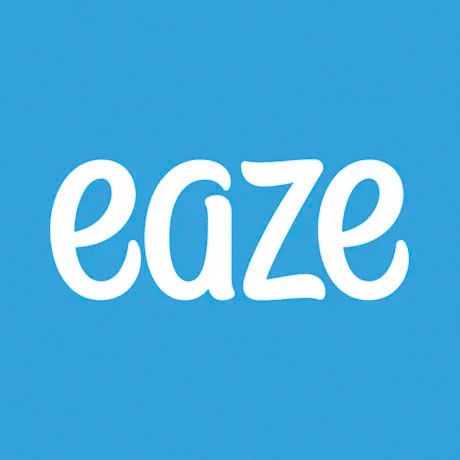 You've seen the billboards, now get the app! A major player in the California Cannabis scene, Eaze's app leaves customers just a few clicks away from getting their desired goodies delivered to their door. They call them the "Uber of Weed" for a reason, folks.
GlassPass
App Store / Google Play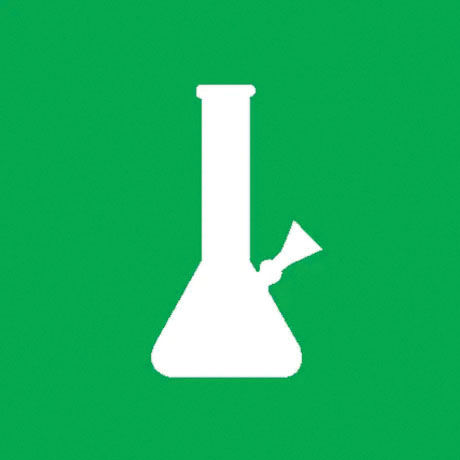 You won't find flower for sale at GlassPass. Instead, discover a community of glassheads looking to buy and sell amazing pieces of art that may also serve a secondary purpose. Crypto integrated, auction powered and featuring a community of 25,000+, GlassPass is digital Cannabis culture done right.
NETWORK
High There
App Store / Google Play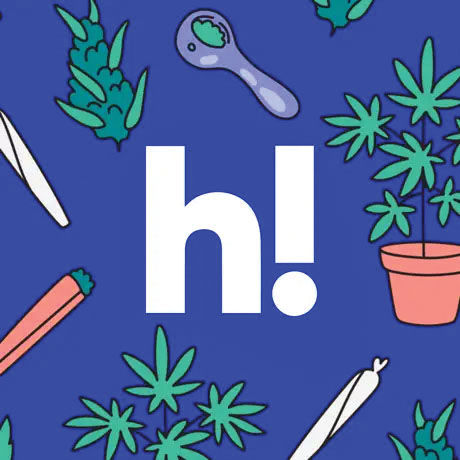 Tired of social media networks that censor Cannabis talk? Get the High There app to join a social network that aims to be a weed-friendly answer to Facebook and Instagram. Populated with newbies and experts alike, if you fancy yourself a fan of the green stuff, it's time to say hi to High There.
TheWeedTube
App Store / Google Play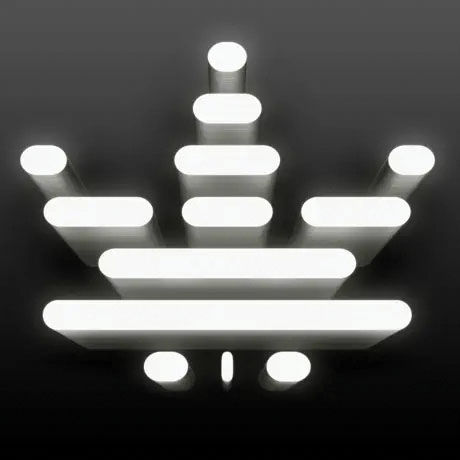 Building on a theme, YouTube is another massively popular platform that doesn't take too kindly to Cannabis content. When two former YouTubers got the boot for talking about weed, they decided to start TheWeedTube. Grab the app and it will quickly become abundantly clear that there's an endless array of fascinating stuff worth watching on the topic.
GROW
BudLabs
App Store / Google Play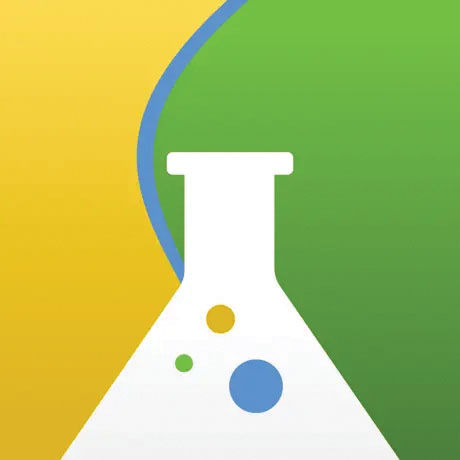 Looking for an app that can help you make the most of a hydroponic grow? BudLabs is packed with helpful information and neat tools like a built-in nutrient calculator to help organize every facet of the growing process. We're talking feeding schedules, expert advice, and diagrams and visual aids aplenty.
RELAX
Wiz Khalifa's Weed Farm
App Store / Google Play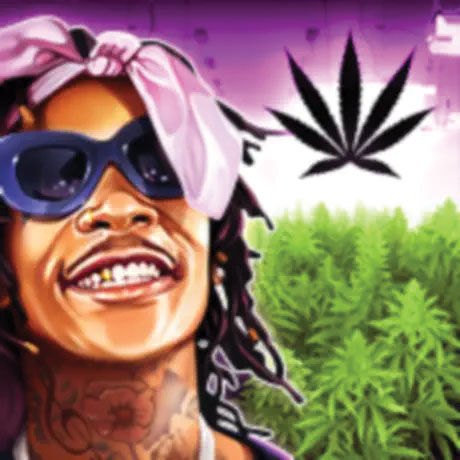 Not every app has to be about business. If you want to blow off some steam while cultivating a Cannabis empire, put your green thumb to the test with Wiz Khalifa's Weed Farm. Doubling as an educational tool for those looking to learn more about home grows, the gameplay is akin to Stardew Valley, but for weed. And don't forget to earn bragging rights by connecting with friends on Facebook.
420TV
App Store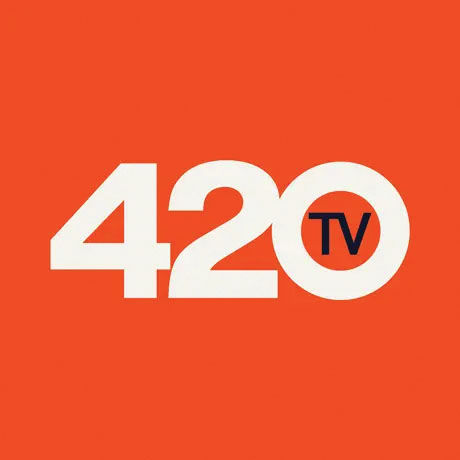 What if Netflix only featured movies and television programs about Cannabis? That's the concept of 420TV, a platform that's strictly focused on weed but still manages to boast a seriously massive library of content. Fully free to download and enjoy, 420TV features 4K resolution and is always adding more stuff to enjoy. [Not available on Google Play]