For Wu-Tang Clan's Inspectah Deck, the weed dealer is the healer.
Inspectah Deck x Coyote Cannabis
Jason Hunter, better known as Inspectah Deck from Wu-Tang Clan, is celebrated for some of the most iconic verses in the history of hip-hop including "Protect Ya Neck," "C.R.E.A.M." and "Triumph." He recently sat down with Northeast Leaf to reveal the role that Cannabis plays in his lyricism, his first time smoking pure hash rosin and his newest collaboration with Coyote Cannabis in Massachusetts to release Deck-branded flower, gummies and "Rollie Fingers" pre-rolls.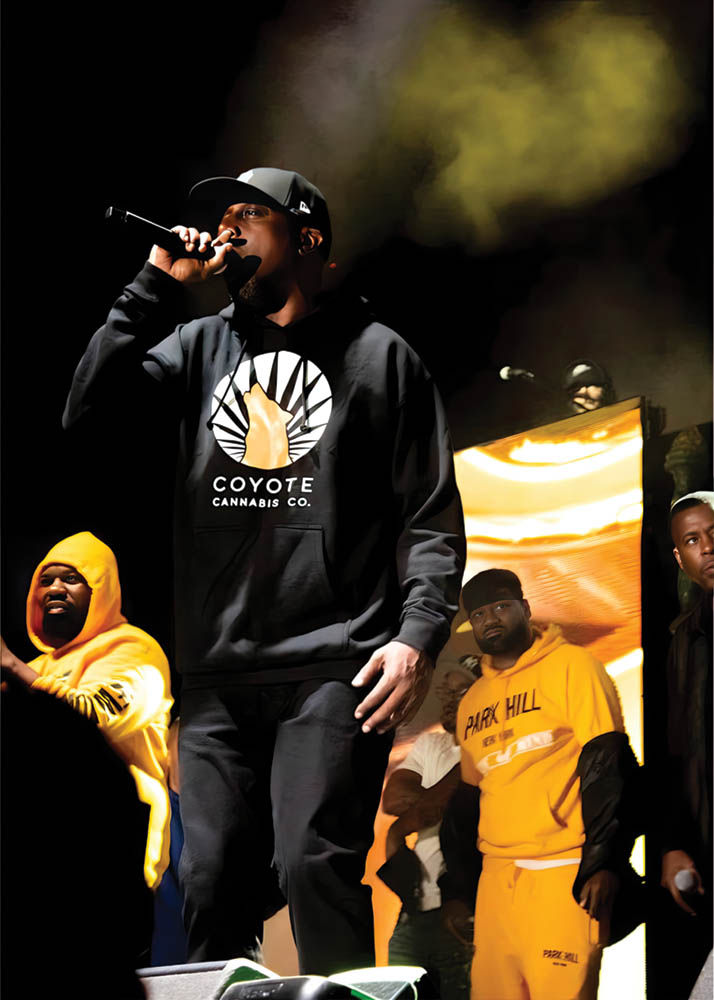 Tell me a little bit about your early experiences with Cannabis.
I grew up in a neighborhood called Park Hill on Staten Island. There used to be a place on the fourth floor of my building where you could go get these nickel bags. The weed wasn't quality – it had a lot of sticks and seeds in it. But it was the best thing that we had, so I grew up with the experience of smoking the dirt weed first. Then eventually we had some good buds coming around. There used to be Skunk Weed, Chocolate Thai Stick, and things like that. I was definitely in love with the Chocolate Thai for a while.
I met you at the Harvest Cup a few months ago and we were talking about your collaboration with Coyote Cannabis on products made using hash rosin. How did this unique project come about?
I met a great Cannabis lawyer by the name of Blake Menzing, and he was representing a lot of different clients at the time. I met him through a family member and Blake mentioned that he wanted to get out of the legal side and get more into the business. He was running some ideas past me and we were talking to see if Inspectah Deck and Coyote could team up and make something happen. I'm not normally into the vape pens, oils and waxes that are out there, but he convinced me to try his Coyote. I believe it was some solventless shatter. And man, I tell you, when I hit that … YO! And the one thing I was impressed with was the quality of it. The Coyote crew are very big on quality over quantity.
We wanted to start out with pre-rolls, so I have a Rollie Fingers line. My alias in the group is Rollie Fingers because I like to roll up – I'm a hands-on guy. So we're going to come with the pre-rolls. We have an idea for some hash-infused gummies, as well as an actual flower for Rollie Fingers.
One of the unique things for me is they do their own cultivation and manufacturing. So it's not white-labeling someone else's product. It's all done in-house, single-sourced and all that. And I think that's important – that's what sets apart the product when it's in a legal atmosphere.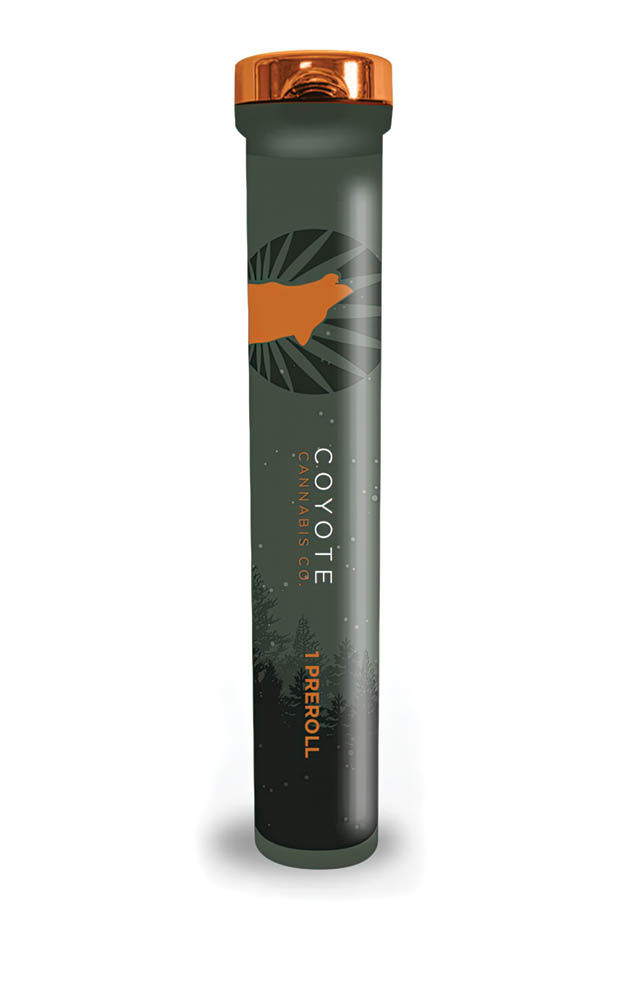 How do you feel about Cannabis becoming more legal in places like Massachusetts and now even in your birthplace of New York? Because obviously, the people most affected by the drug war were people of color who were being locked up at rates much, much higher than their percentage of population.
Yeah, it's crazy, man. I'm one of those people that had marijuana charges back in the days. Fortunately, I wasn't a grower. I didn't have huge amounts – but it's just something that stains your record. They villainized it back then. Nowadays, it's good to see that we're lowering the drawbridge. I think the more people legalize and the more people that get on board with the game will realize that it actually is helping your economy. It's helping your city and state. I'm hoping that Texas joins on board, too. And I believe in the medical properties as well – the CBD aspect of Cannabis and all these elements that are helping people. I believe those are very beneficial. I have family members that use Cannabis for arthritis, for their eyesight, for many different things.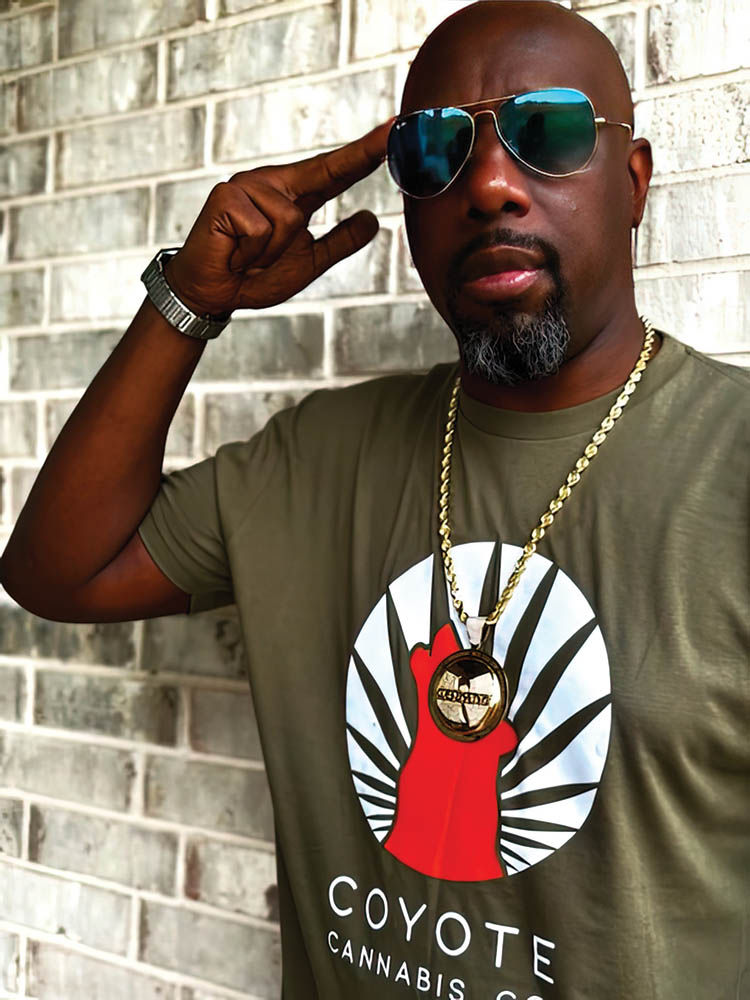 Yeah, it's interesting because even in your line in the song "C.R.E.A.M." about "smoking cess" and how "that's the time when I'm not depressed." I mean, that's talking about medical marijuana, even back in the '90s when it wasn't really even a thing as far as being legal. You were already on top of the understanding that Cannabis can help with things like depression or anxiety. You never really shied away from it. To me, that's interesting – that line and obviously many others – and also talking about the fear and the paranoia of being a target for law enforcement, "handcuffed in back of the bus" and all of that. I mean, it just rings really true to your experiences as far as you yourself being a victim of the drug war and the mass incarceration rates.
Yeah, it's crazy because you look at it now and say, 'Hey, they decriminalized it. A lot of people are free now.' But to experience that in the beginning when it wasn't a thing, it was like you were a villain if you smoked. And for me, yeah, I went through the depressed phase. I went through the anxiety phase. And what I noticed is that if I smoked a little Cannabis, I was able to be calm and settle down and actually think. It gave me a little equilibrium. Even to this day, I don't smoke as much as I used to – but when I do, I like to smoke something good in a nice, cozy or private place among friends.
Web & Social: inspectahdeck.world | @ins_tagrams | coyotecannabisco.com | @coyotecanna