Maryland Patient of the Month July 2021: Monica Jones
Everyone is trying to keep up with the Joneses.
And that's because Monica, the matriarch of the Jones household, has found herself on a personal mission to enhance the quality in the lives of her loved ones, by way of medical Cannabis.
Monica, 53, is a native of Prince George County in Maryland. She has long served as the executive director of the Children of Fallen Soldiers Relief Fund, a nonprofit organization started by her sister in 2003. In the past decade, her health deteriorated as severe joint pain and muscle aches left her tossing and turning at night, and in pain throughout the day. Her doctors diagnosed her with seronegative rheumatoid arthritis and psoriatic arthritis.
"I didn't know what those were about," she recalled. "But I was looking for an alternative method to treat the pain and they recommended me for medical Cannabis. I began to research so much about it."
Once she received her medical card, Monica's research turned into personal trials. Her thoroughness and professionalism led to acquiring a job at a local dispensary, serving as a patient care specialist for AltPharm in Suitland.
"I was a friendly patient with them since they had opened," she said. "I had applied online and because I was so knowledgeable, they asked me if I wanted a job."
After budtending for 14 months, Monica was offered an entry-level position at a Maryland grow facility. She has since worked her way up to become the assistant general manager. But Monica's hard work and enthusiasm towards the plant has served her more than just in a professional manner – she has taken the knowledge she acquired and bettered the lives of many, including her household.
"I can't advocate enough for it!" she smiled.
Her daughter Kiera, 25-years-old, struggles with digestive issues, while her 22-year-old son Keith Jr. fights the same battles with anxiety that many college students around the globe do. The addition of medical Cannabis has improved their daily lives.
Even the family's 14-year-old Yorkshire Terrier, Diego, takes daily doses of CBD.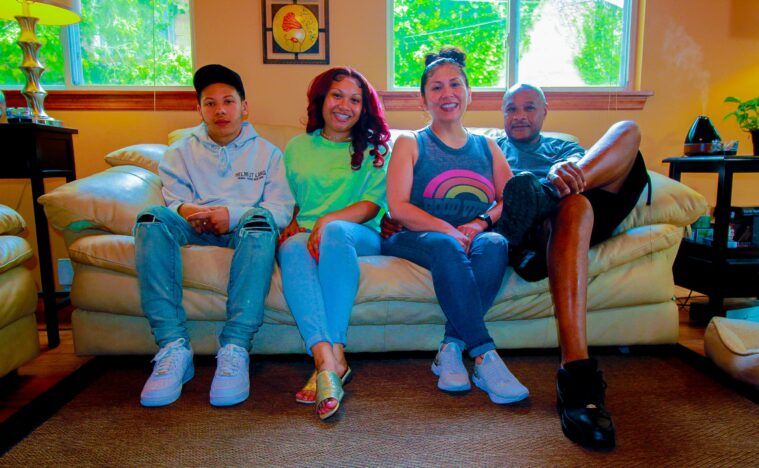 However, 56-year-old Keith Sr., the patriarch of the family, has been reluctant to participate. He's happy to see his wife of 26 years not carrying around the burden of pain. However, Keith Sr. has proudly served the United States Postal Service (USPS) for the past 32 years. His daily aches could benefit from the medical creations of the industry, but regulatory guidelines for the USPS disallow the use of Cannabis by its employees.
"We helped him apply as a patient, but he stopped short of the final approval," Monica said. "He's hesitant to complete the whole process because he's loyal to his job. I want to address that – I want to put that out there. Why would we be able to use it as medication, but he's not able to?"
Monica estimates at least seven other family members have signed up through the Maryland Medical Cannabis Commission, and another 15 close friends. She recently began discussions with her parents about using CBD.
"It's a one-stop shop for me," she said. "I really am a true believer of taking care of myself and my family. We have the best conversations about medical Cannabis – the health benefits, physically and mentally. I couldn't be happier with a medication."
To any family that struggles with the stigma of society, Monica insists they lay down the judgement, and make the best lives for their family.
"I think initially when I started advocating with family and friends, people didn't understand how important it was to me, or the message I was trying to get across," she said. "They kind of felt like, 'Oh, she's just getting high.' But medicating is so much better than getting high. It gives you so much power and knowledge, you can pick and choose how you want to feel. There's levels to it."
"It's a way of life for me," she continued. "We keep it classy. We have a nice home. We're a nice family – the perfect American family. Oh, and we use medical Cannabis."