Kijana Rose would like to set the record clear.
She wants to dispel the notion that yoga teachers have their lives perfectly in order, living each day in a meditative bliss.
"That's a common misconception," laughed the 33-year-old native of Boston.
A graduate of the prestigious Boston Latin School, and the proud recipient of a bachelor's and master's degree at Northeastern University, Kijana has found the last decade of her life as rewarding as it has been exhausting.
After receiving her post-graduate degree in 2015, Kijana put her schooling to the test inside of Corporate America. She quickly ascended the ladder, earning the title of executive director for a small Boston-based foundation at the age of 26.
"At that time, I thought, 'I've made it!'" exclaimed Kijana (pronounced Kee-Jah-Na). "I thought from there it was just a natural progression. Like, I'm just going to keep climbing and climbing. I'm going to be the next CEO of Nike."
Two months later, she was let go without warning, prompting a deep internal shift.
"Getting fired, that was God telling me I wasn't walking the path I was supposed to be on," she said. "I thought, 'The Universe is talking to me. I need to listen.'"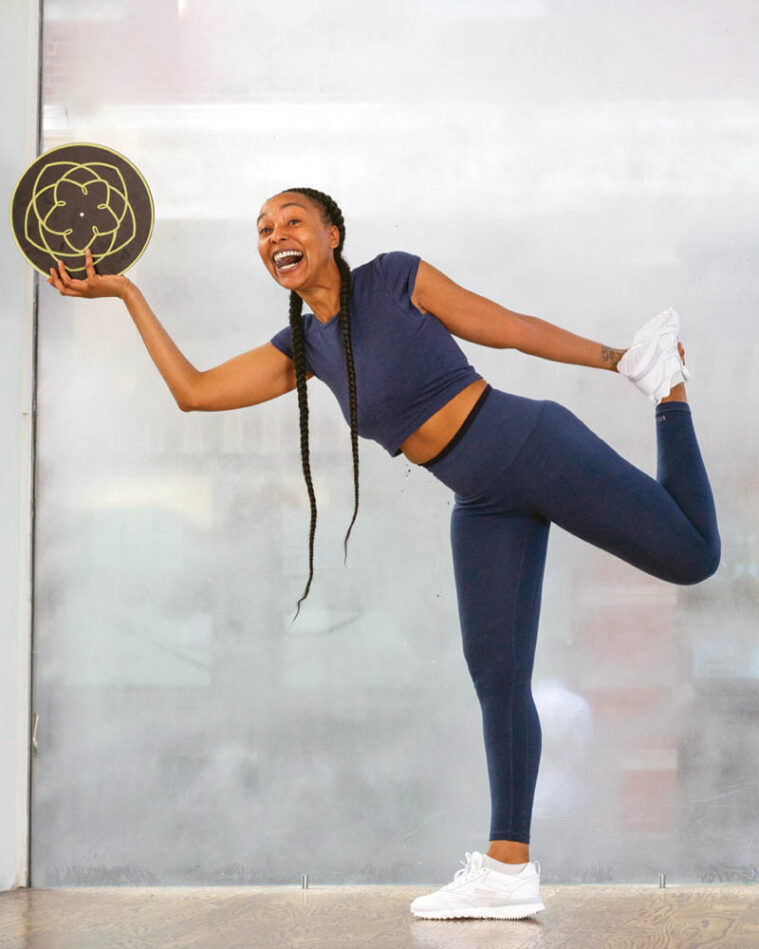 One month later, Kijana stumbled into a "Ganja Yoga" class in Toronto in the spring of 2017. She had grown up in a family of Rastafarians – meaning an early medical introduction to Cannabis at the age of seven. Kijana was also a well-trained yogi, having completed a 200-hour yoga teacher training in Medford, Mass. in 2014. But the concept of bringing the herbal essence directly to the yoga mat was something new.
"I certainly smoked a lot of weed before yoga classes, but I had never seen those two words together: GAN-JA YO-GA," repeated Kijana Rose, as if reading the sign once more. "When I finally walked out of [that class], I was like a kid leaving a candy shop. I had participated in this amazing yoga class and bought two ounces of weed – may I add, my first legal purchase! I was in heaven!"
A post-ganja yoga glow directed Kijana into a city-based Korean BBQ restaurant, where she met a group of Rastafarian chefs that shared her Jamaican heritage. They boasted of an "Ital lifestyle" – a Rastafarian plant-based diet that closely resembles veganism – to the then-amateur Boston foodie.
"I was having the time of my life," said Kijana, whose family hails from Little London – a community in Westmoreland Parish, Jamaica. "I left there thinking I've gotta share this with people."
Kijana soon returned to the states with Ganja Yoga and set up shop in the backyard of her childhood home in Roslindale (one of 23 Boston neighborhoods). She now had her own studio – The I&I Rose Garden – and soon, a cult-like following of over 30 devoted yogis began showing up to her four weekly classes.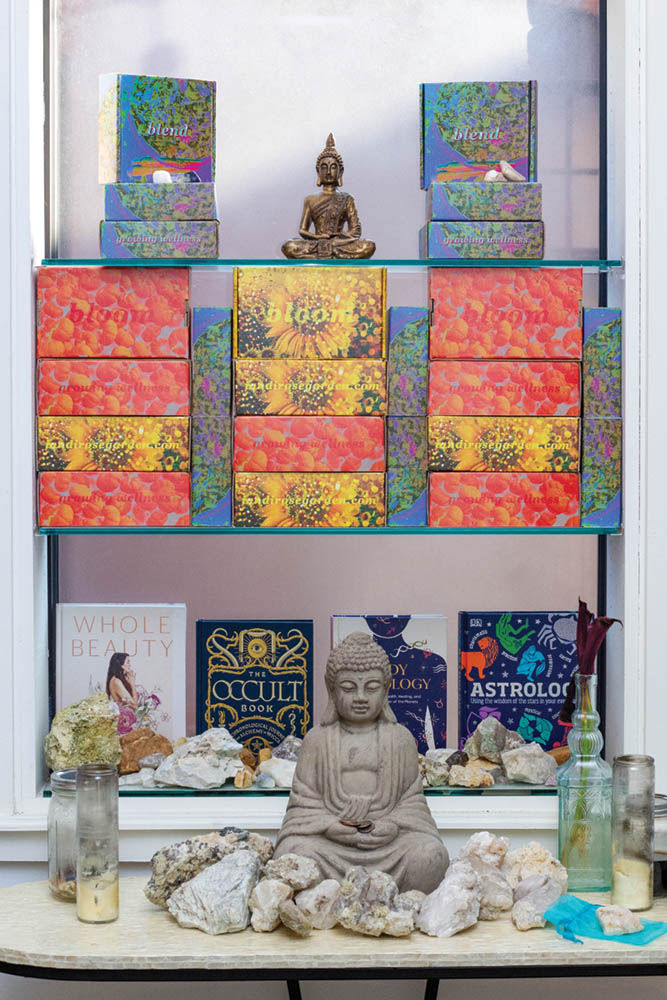 Sessions opened with a toke or two of a sativa strain through a Volcano vaporizer. The class was then guided into a movement-based program. Once their teacher believed their bodies had sufficient stimulation, a second dosing of medication was encouraged (think yoga, but with a halftime show). Patients were treated to a hybrid or indica, all of a homegrown variety. Savasana – a class-ending restorative pose – was then chased down with a detox shot of herbal delight. The teacher-turned-culinary savant would then provide Ital snacks – which often prompted social sojourns lasting late into the evening – before gifting a take-home edible to close the session.
"I really got to see the best of people," she said, noting the pandemic halted a three-year run of operations. "I just remember being so grateful to be there and share that experience with my community. I mean, that was my mom's home! (laughs) And the energy brought by people who just wanted to feel good and were just seeking a vibe … it was amazing."
Kijana Rose has spent the last three years building upon that pre-pandemic communal vibe – holding visions of spreading her Rastafarian charm across Massachusetts and beyond its borders.
In 2018, the I&I Rose Garden was approved for priority economic empowerment status – green-lighting an application for a Cannabis venture inside the market. But what began as ganja yoga has turned into a promotion of Ital delicatessen. Sharpening her culinary skills, Kijana has brought all-natural edibles to the Massachusetts market, while fighting off "capitalistic vultures" determined to buy her business and operate under the umbrella of her good will.
"Everything – the timing, the pandemic – it was all just wild," she said, letting out a sigh. "I've been sleeping on people's couches for the past eight months, and I still work overnight at Wegmans [grocery] just to pay bills."
Her persistence, however, is about to pay off.
Currently, I&I Rose Garden is entering the final inspection for approval of a Roslindale storefront – with its eyes set on opening doors in the fall of 2023. The company, now composed of Kijana and four other yogi practitioners (aptly called The High Five), sell edible cookies at three dispensaries: Mello Cannabis in Haverhill, the Heritage Club in Charlestown and Major Bloom in Worcester.
"Between my team and the community, I truly have the most amazing people around me," she said.
While the communal support has been tremendous, her purpose has been the northern star that navigates her way in the dark. And on the days she forgets about that light, Cannabis is always a spark away – staving off the stress that tells her she can't go on.
"I know I am this edible girl now, but smoking will always be very special for me," she said. "There's just something special – something meditative – about sitting down in the morning, smoking a blunt, journaling and going through my yoga practice."
The edibles, Kijana says, help with insomnia – putting the brakes on a brain that dreams of fulfilling a utopian Cannabis community where lives are enhanced by the roots of the people and plants.
"When you have a purpose, it's a failsafe," she said. "It makes it so you can't give up."
"I think a lot of people look at me and think I have it all together … and I really don't," Kijana Rose continued. "There are areas of life that have been a struggle and that remain that way. But I made a commitment and when things go bad, I tell myself, I've made it 33 years. I've made it this far. I might as well finish what I started. And that keeps me going."