In 2016, King became the youngest medical marijuana patient in New York. At age two, he was diagnosed with a rare and incurable blood disease called G6PD, and unfortunately just a few months later, was also diagnosed with leukemia. The combination is extremely rare and can be fatal.
He survived four years of daily, intense chemotherapy treatment from ages two through six – suffering every side effect including brain injury, nerve damage, mouth sores and losing the ability to walk and talk as a result of the treatment's toxicity.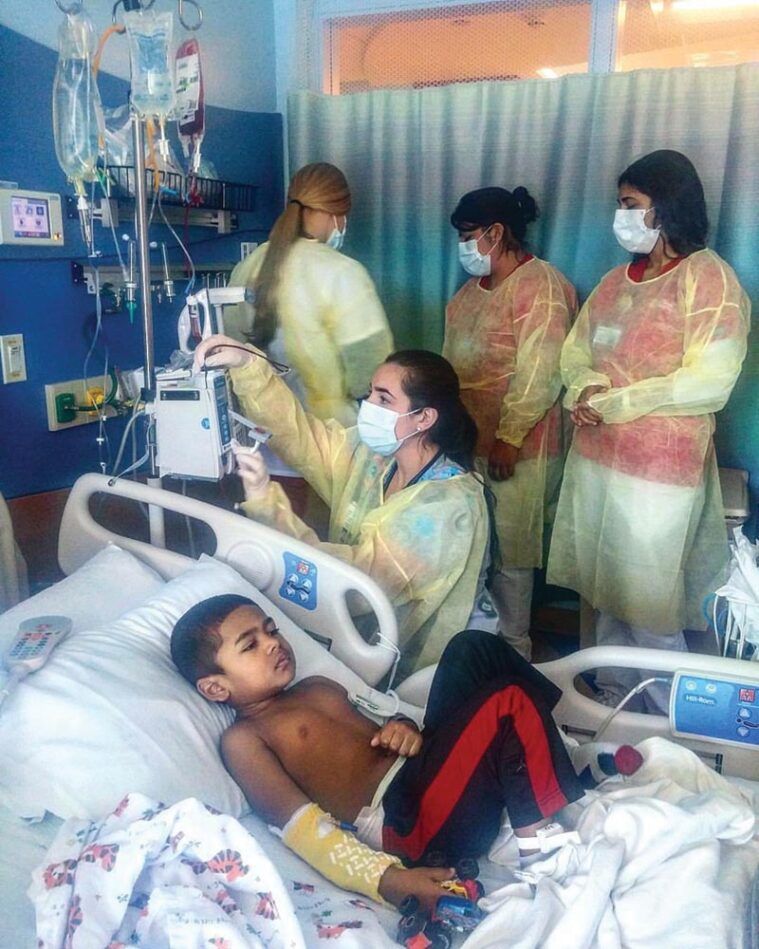 We watched him deteriorate to bones … on the brink of death. The doctors insisted on placing a feeding tube due to his rapid decline on the chemotherapy treatment – a risky option for immunocompromised patients.
We chose the non-invasive option: Cannabis.
During those times it was unheard of and heavily frowned upon to give Cannabis to children. It took us weeks to find a doctor willing to put a three year old on medical marijuana. Contrary to popular belief, children consume the plant orally via tinctures and not through inhalation.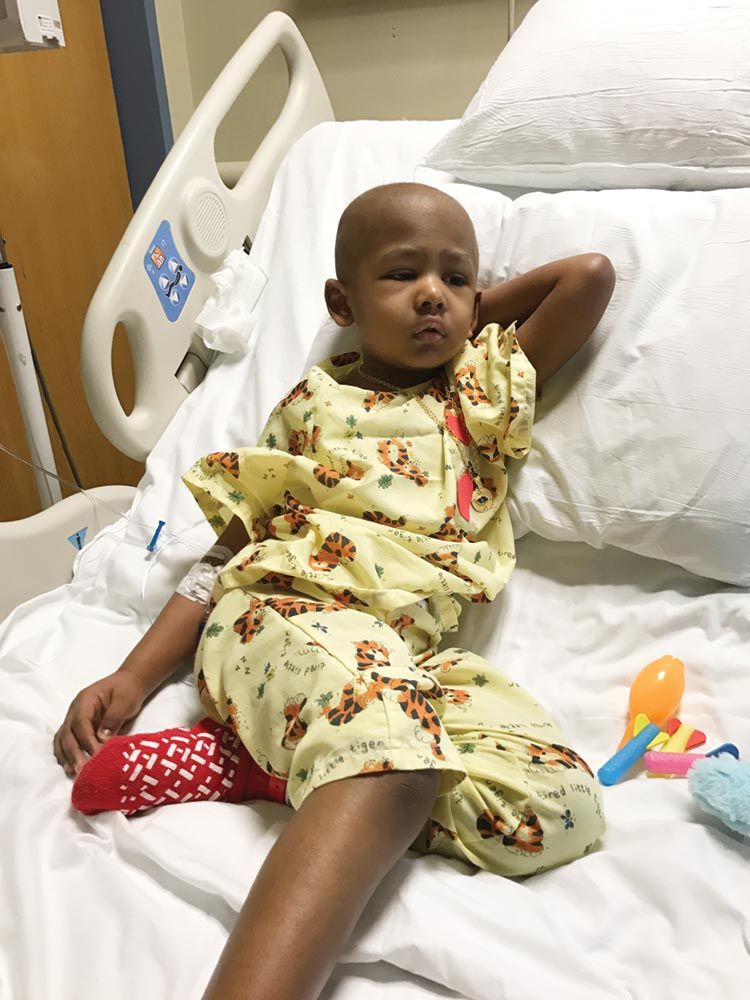 The result was a complete 360-degree difference after starting Cannabis.
We want other families to know that Cannabis is medicine. Cannabis is a safer option for our son compared to the narcotics prescribed by his doctors. With narcotics came many side effects such as nausea, constipation, and a condition called intussusception which caused his intestines to twist. With Cannabis we did not have any of those side effects. For example, one medication required him to take Miralax, Senna and Colace to combat the side effects. If he missed his nerve medication, it put him at risk for having seizures.
In our experience, his overall health improved once he started Cannabis – and we know the plant is a safer option compared to opioids.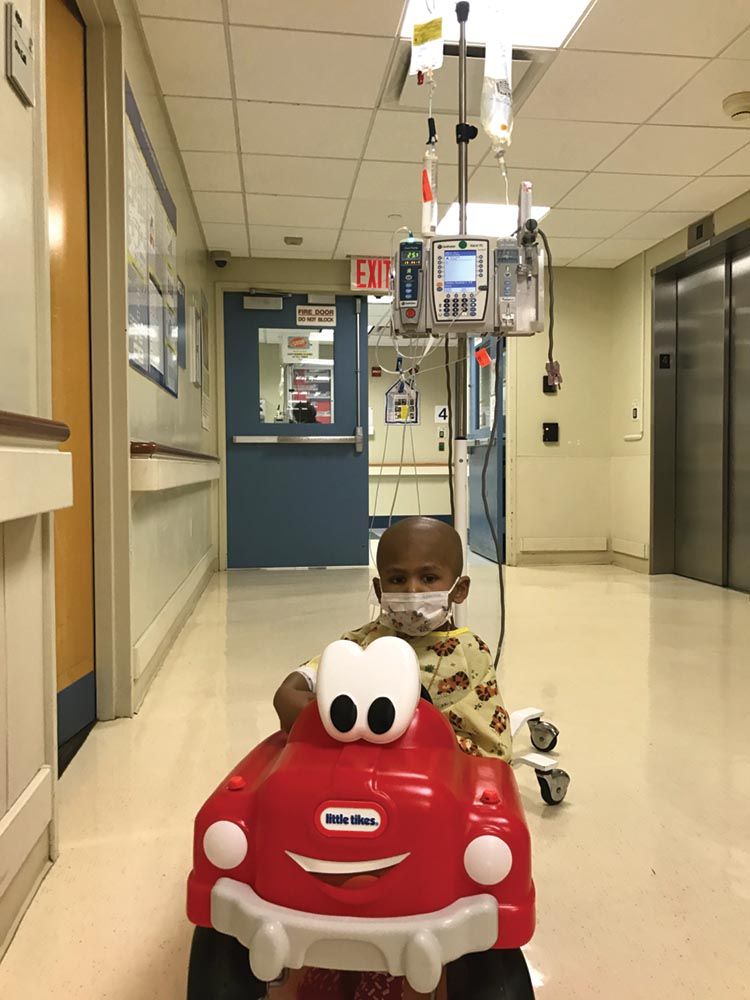 Cannabis improves his mood, helps with anxiety, PTSD and most importantly, naturally helps him manage chronic pain. Cannabis helped him through four years of chemotherapy treatment without the need to take narcotic pain medications. Cannabis is a key element for King not only surviving, but thriving. He is a face and a voice of a pediatric medical marijuana patient who wants to end the negative stigma on Cannabis.
King is beyond grateful for his second chance at life and certainly does not take a moment for granted. These days, he spends his time giving back to his community and raising awareness and funds for childhood cancer research – on a mission to inspire and motivate others, being a source of hope and making a difference in the world.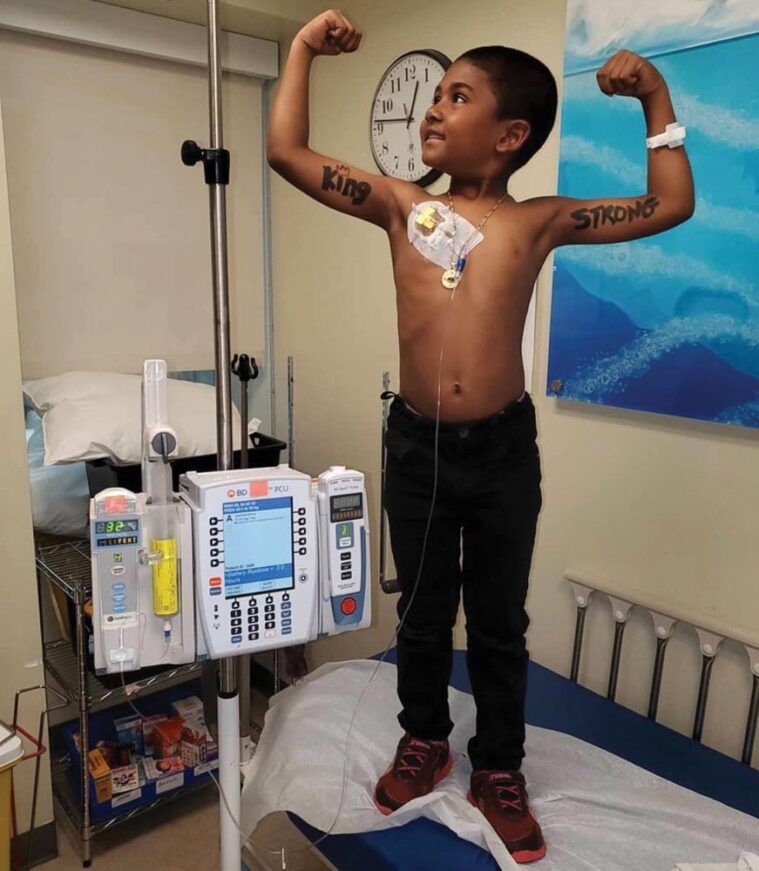 A common misconception is that once treatment is over, "everything goes back to normal" – but that is far from the truth, as cancer survivors require "forever care." Knowing firsthand that when a child is diagnosed with a life-threatening illness the entire family suffers, King turned his pain into purpose and started a 501c3 nonprofit with his family: the King Fights Cancer Foundation, dedicated to supporting families that have a child diagnosed with a life-threatening illness. His passion stems from his personal experience of battling a rare and deadly combination of two blood diseases, losing friends to cancer and his beloved grandmother Roxann, who developed cancer due to the terrorist attacks on September 11, 2001.
King is a hero in every essence of the word – a testimony that Cannabis is medicine, alongside his personification of bravery, hope, love and strength. While King still battles long-term side effects, he never gives up!
You can follow King's journey @KingFightsCancer on Instagram and Facebook.