Ariana Foote is quick to champion Cannabis as the changing grace in her life.
The drug has helped alleviate the anxiety and depression associated with having bipolar disorder. Medical Cannabis has also opened up a social network the 25-year-old Reisterstown native never knew was available, allowing her to thrive as the most authentic version of herself.
"I'm always gonna be up and down," said Ariana, acknowledging her diagnosis. "But Cannabis has changed my life more through networking – just through the industry itself."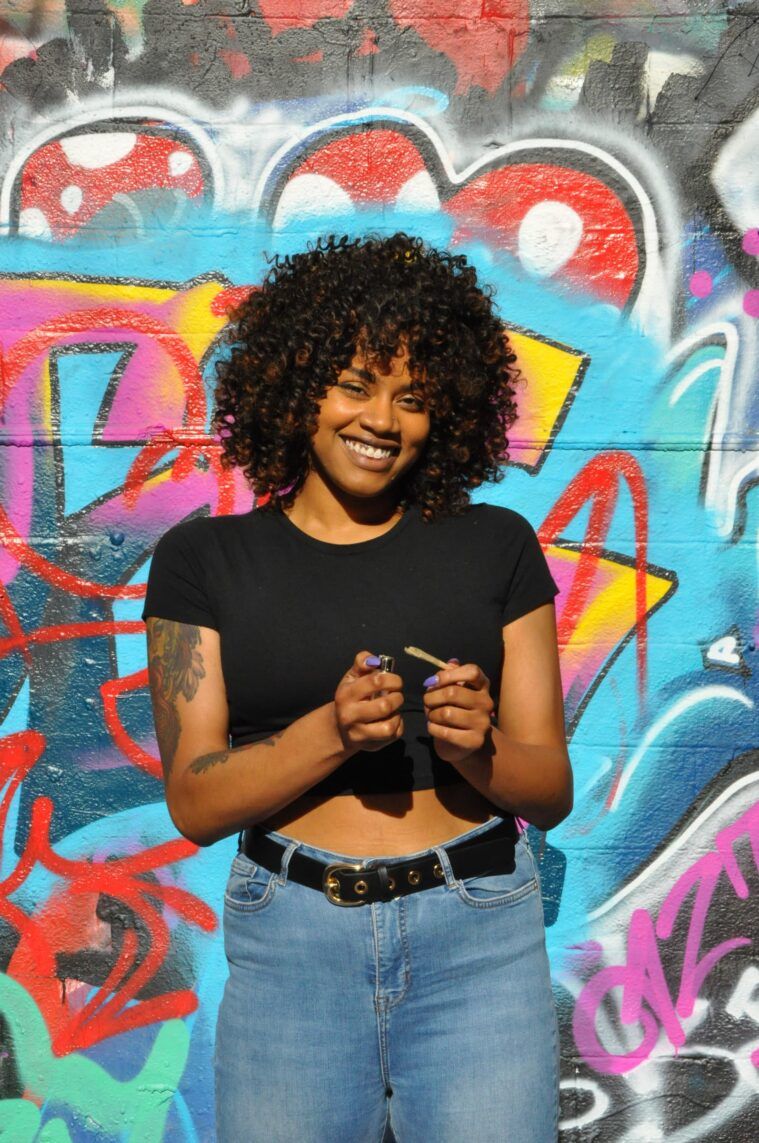 Better known to her 12,000 Instagram followers as @indicawife, Ariana kicked off her account in 2018, posting her first purchase to celebrate the opening of a nearby dispensary.
"I've smoked [Cannabis] since I was 14-years-old," she said. "At first it was just for fun. Then more so for depression and anxiety. When Maryland started its program, I was telling my friends for a year that it was gonna happen and they didn't believe it. So when it happened, I was just so excited, I had to post."
Ariana began creating content, allowing her followers an unfiltered look into her life as she navigated her medical experience through bong rips, blunts and the occasional dab.
"The biggest part was me being very vulnerable with my followers," she said. "Many people smoke for physical pain. But we're all human beings and there's a lot of emotional pain there, too."
When her online presence began to expand, opportunities presented themselves.
"As @indicawife started to grow, I got a lot of clout – respect – whatever you want to call it," said Ariana, noting she was asked to promote brands like Evermore, G-Leaf and Liberty. "It helped people take me more seriously." She has also written for Maryland Leaf and other publications.
Ariana soon found herself working to organize Cannabis parties. She was also presented with the chance to emcee the Cannabis Science Conference in Portland, Oregon. What began as a small bud in her bowl pack, was now lifting Ariana to new heights – allowing the social butterfly to spread her wings to the West Coast.
"Empowering is a word I would use," she said. "I just love weed and I love talking about weed. I've got a YouTube channel where I promote products, talk about how different strains make me feel and how I use them [to medicate]. I don't call myself an educator because I'm still learning. But I learn a lot, and I try to share what I do learn."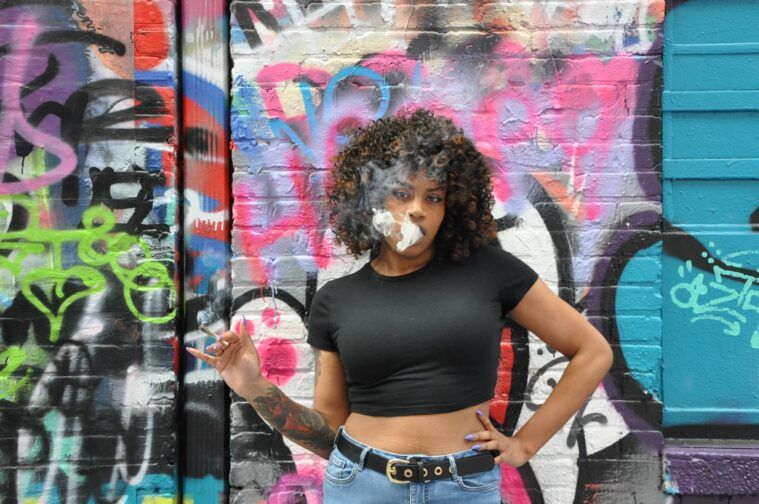 Entering her fourth year in the industry, Ariana says it's time for folks to put away the social stigma around Cannabis.
"A lot of people have a certain idea of what a pothead looks like," she said, dispelling the notion of your typical stoner. "In this industry there are so many people from all walks of life. It's made me judge people less and it's easier for me to have a conversation and make new connections. I've met people of all ages, races and backgrounds – so many people I never thought I'd speak to."
The pandemic has taken away some of the social fuel that keeps Ariana's fire lit. On the days she's feeling low, she pulls back from the social scene and returns to the pure benefits of the plant.
"I'm bipolar," she said. "I have really high-highs and really low-lows. There are days when I don't want to get out of bed, shower or get dressed. But I'll get dressed so I can smoke a blunt outside. And then I feel better. I'll eat food because it'll make me hungry. It doesn't change my life, but I definitely feel a lot more peaceful and clear-headed, and it motivates me on days when I don't feel motivated."