Gable Johnson a.k.a "Honeycomb" astounded me at a music festival 10 years ago. Walking up and introducing himself with a dab rig and torch in hand, he proceeded to bust out with the craziest noises and sounds I've heard in quite some time. Bringing me back to my days of listening to KRS-1 and Rahzel, Honeycomb had some serious talent. Little did I know, this hippie with humble roots would become one of the most recognizable faces and voices in New England hip hop.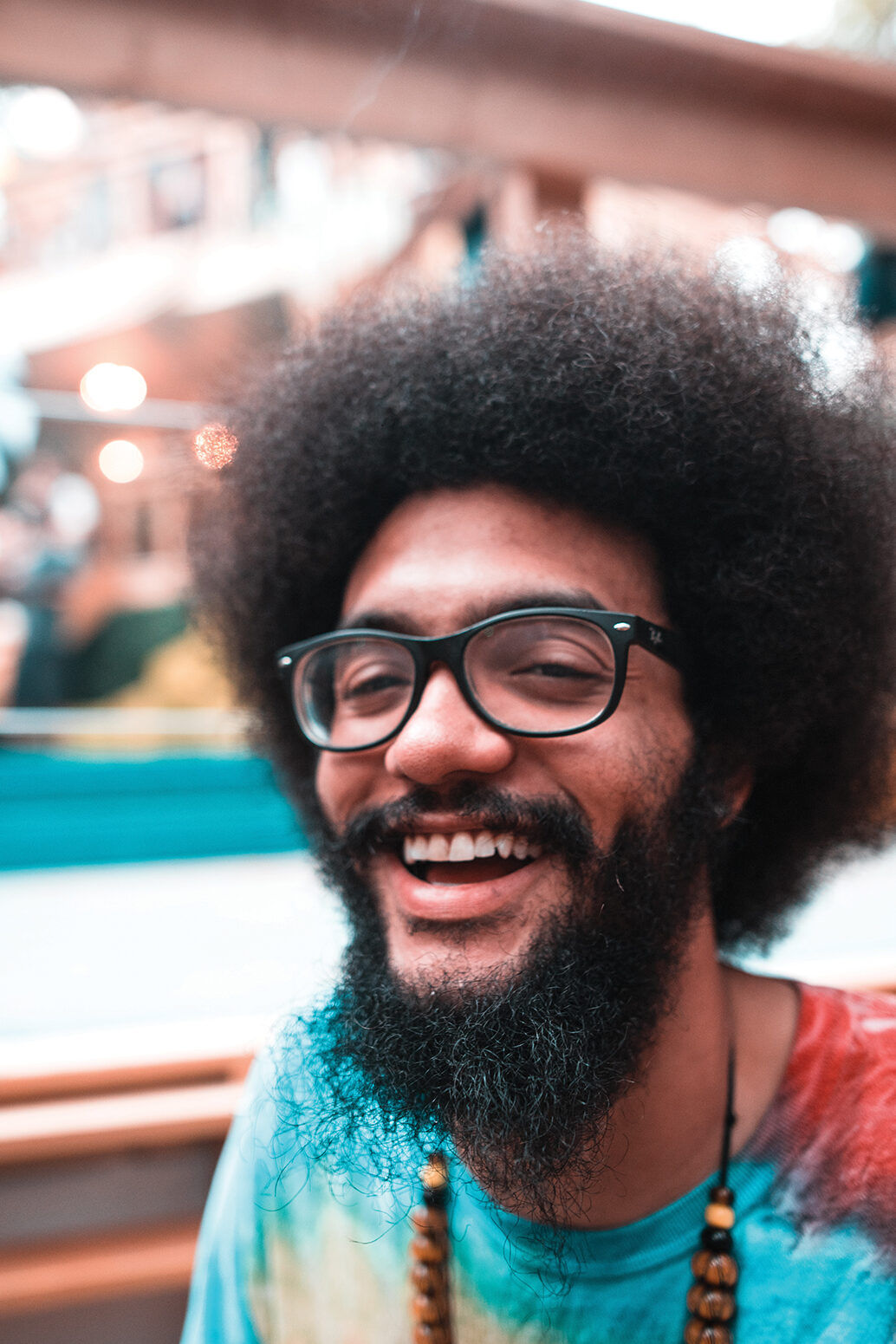 Of all things, beatboxing is your calling. What has it been like for you to travel down this road? As a musician do you play any other instruments?
I've been beatboxing for about 18 years (I'm 28 now) and never did I think that this would be my career when I first started out. If I was able to tell my younger self that later in life you'd be performing beatbox for thousands of people on stage, I wouldn't believe it. And before we get into anything, I wanted to shout-out one of my best friends, Christian Pelletier, for being the first person to show me beatbox on the bus in fourth grade and giving me that drive as a young kid to be better than your best friend at everything. Love you brother!

I didn't plan on beatboxing on stage and it happened quite randomly. It was something I wanted to do, because I'd seen videos, but I wasn't quite sure on how to go about it. The first time I performed on stage was in 2012 at a music festival in Stephentown, NY called Bellaterra. One of the sound guys overheard me beatboxing backstage with this electronic act called Dirtyphonics, and he had asked me if I wanted to beatbox in between Liquid Stranger and DJ Dara. I accepted and that was the beginning of my beatboxing career! Flash forward to now, and it's been a crazy, amazing and unforgettable ride! I've done three direct support national tour runs, played so many festivals and shows, and I'm so grateful for all the places and people that I've met through beatboxing and music.

The Honeycomb project was originally a multi-instrument project with a guitar, bass and a few synths. I would loop my beatbox and then play the instruments over it. People weren't vibing as much with that, so I decided that I would just push the solo beatboxing act until I could get more comfortable with the other instruments. Now I'm happy to say I'm back using all of those instruments and implementing even more things into my live act!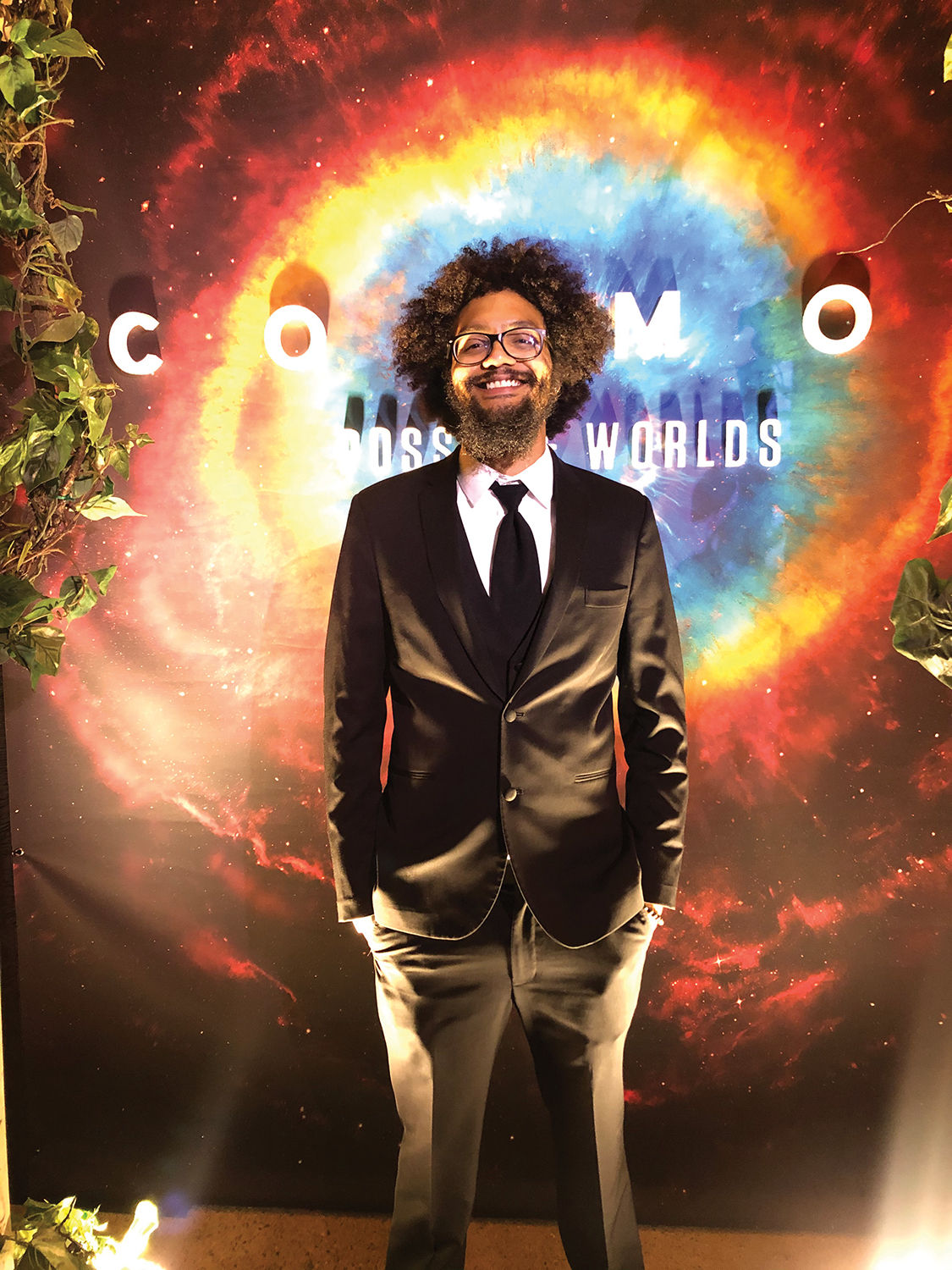 Have Cannabis and concentrates always been a muse for you and your musical ambitions? What is your definition of true Cannabis freedom?
It's always been a part of my order of operations when I'm doing anything, but especially for the creative process! It's like wake up, take a dab, eat food, take a dab, make music, take a dab – and repeat until dabbing myself to sleep, or not, because whenever it's late is when I get more creative. I feel like I'm able to let go more musically when I'm medicated and things flow more freely, which is great for me when I'm performing, because everyone is on-the-fly. There's nothing like ripping a huge dab and then flowing with some beatboxing without knowing what you're going to make – it's an incredible experience.

My definition of "true Cannabis freedom" would be when you can just medicate wherever and not have to worry about getting in trouble for doing something that's part of your existence. It sucks to travel on tour when you're going through certain states and you have to either ditch your stuff or drive with paranoia until you get to a legal state. I feel like we're going in the right direction, but it's gonna take time to get there. Until then, I'm grateful to live in a legal state where I am free to medicate!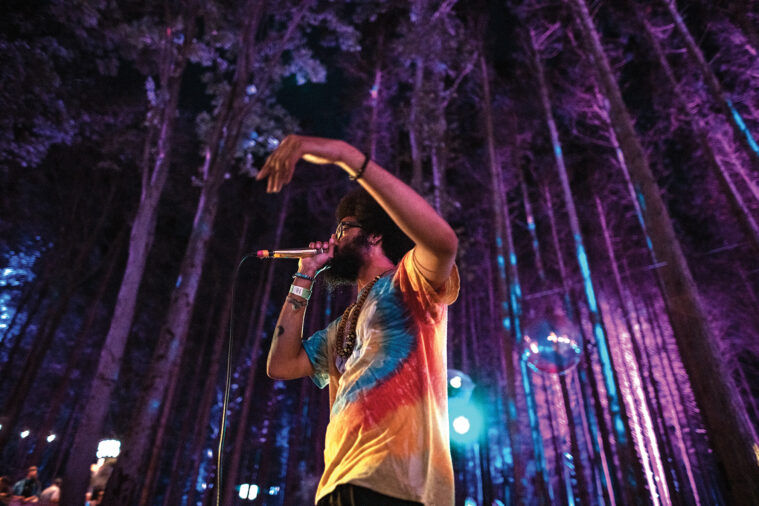 How did it feel to win Boston Music Awards Dance/Electronic Artist of the Year in 2020?
It feels amazing! It's like a reminder that you're on the right track. To win "Best Dance/Electronic Artist" as someone who makes noises with their mouth feels pretty weird, but I've never won anything in my life – except for maybe $100 on a scratch-off – so adding some sort of validity to the path you've chosen is dope! I feel like this is a big step for beatboxers because, as I said before, I felt like I've been in a constant battle to prove that a beatboxer can do the same thing as a DJ or band.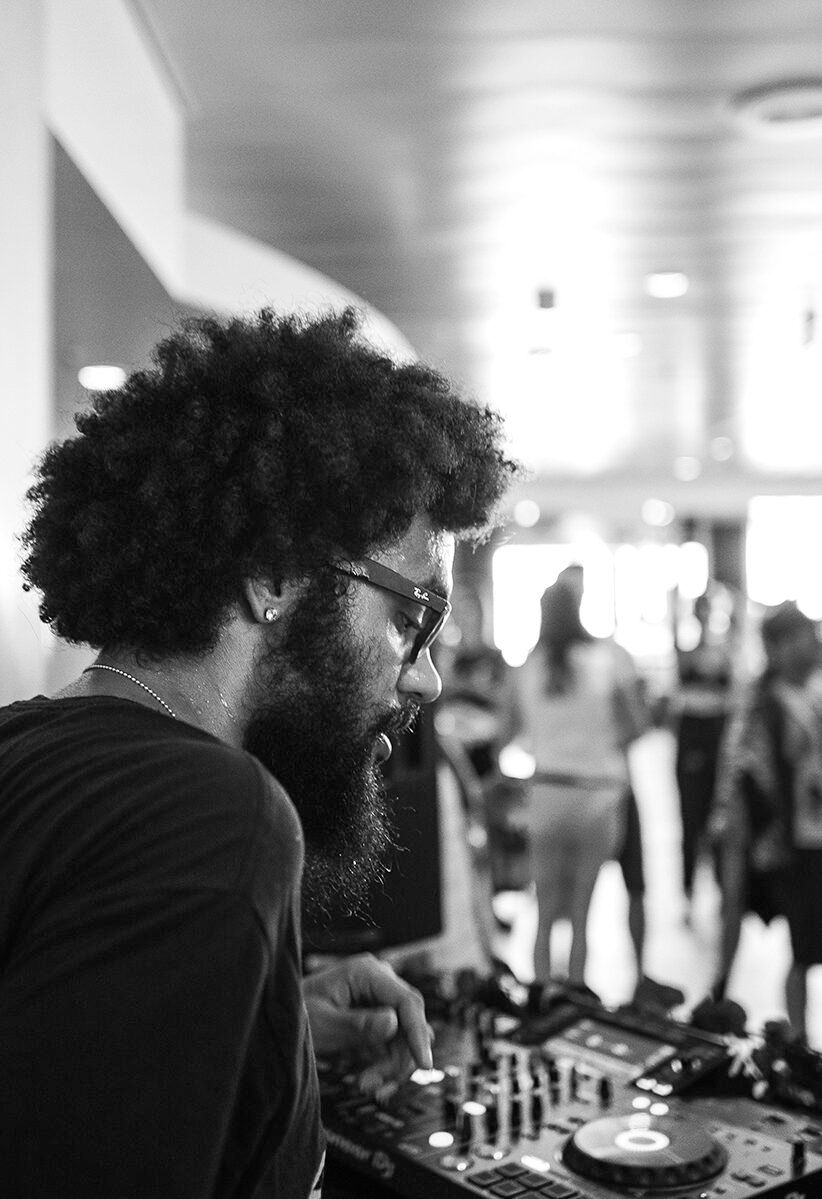 What's it like to be a performer and have a 4/20 birthday?
I feel like it's 'the best day EVERRRRRR!' (remember that Spongebob song) and the day was made for me! My mom is such a huge stoner, so I feel like it only makes sense that I was born on that day. My mom loves dabs and she can smoke me under the table any day, and I say that with confidence. I can remember when I found out growing up what 4:20 meant, and knowing that it was 'stoner day' made it such a special day to celebrate Cannabis and get medicated with with my mom and my friends all day. Every year I stay up until 4:20 a.m. on my birthday to rip what was a bong, that later turned into a dab, and then I wake up before the next 4:20 p.m. to repeat the process! I feel like it is my duty as a 4:20 baby to carry on the tradition.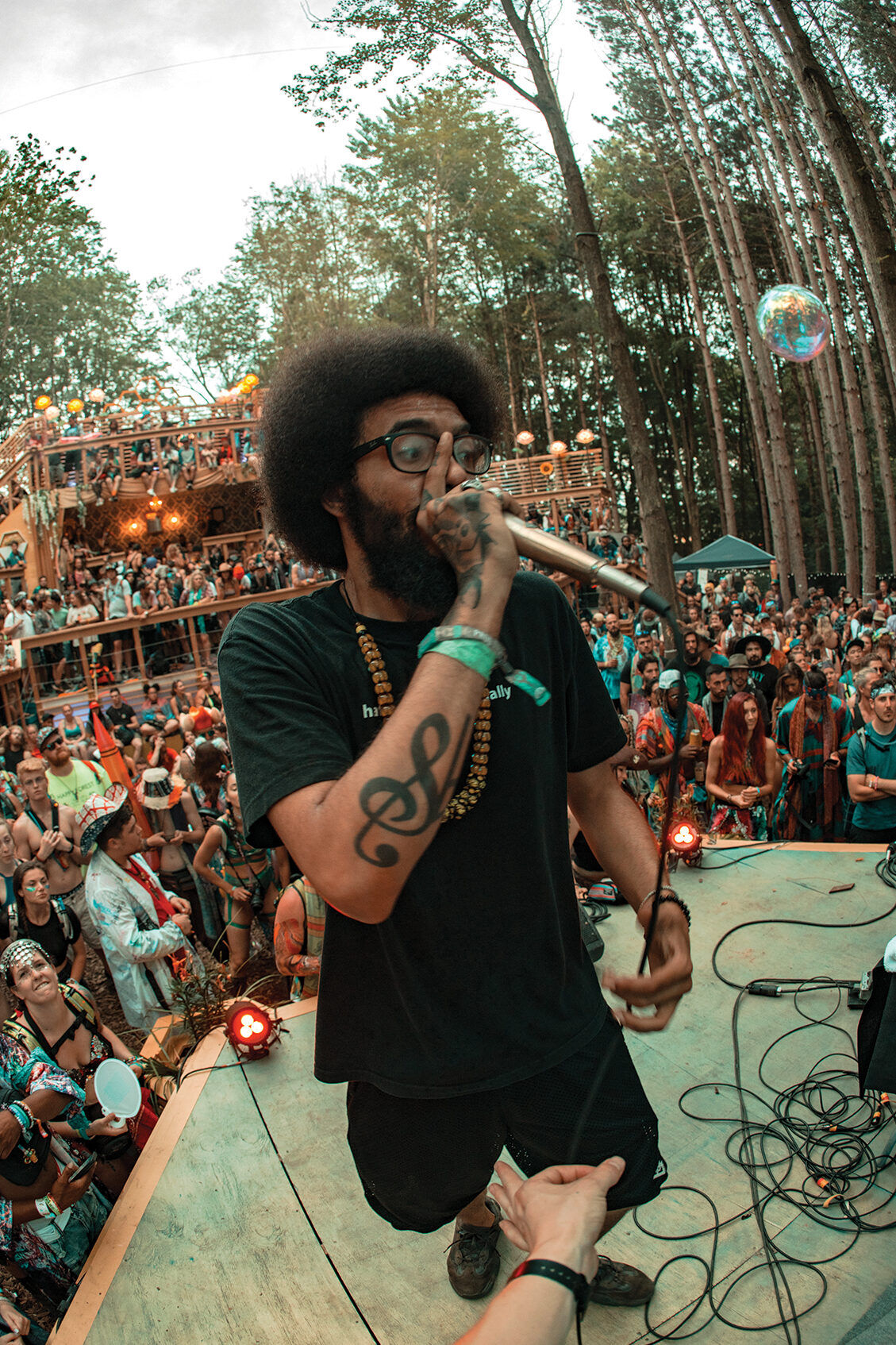 What are your plans for 2021? Can you hint on any upcoming projects or collaborations?
My plan for 2021 is to continue to develop my live show and stream to its fullest potential. I'm working really hard right now getting my setup road-ready, so when the time comes, I can just pack it up and go! I'm so excited to finally be able to put together a show for myself and I can't wait to show everyone!

I'm working on releasing another beatbox album – I'm unsure the direction I wanna take with it, but it's going to be another play-through style like my first album "What's Inside My Head." With the new setup, I'm looking forward to releasing songs I've created from my live streams and then eventually put together a whole looping album. I'm not going to spoil too many collaborations because I like to keep those a surprise, but I might have given into my guilty pleasure and made a few trap rap songs over this quarantine that I wanna release, but we'll see. I can assure you though that I'll be releasing some tracks with my cousin Entellekt, and my brother Tonio Sagan and I will probably do another EP called "SOME 'MORE' LO-FI BEATS" – which would be the second installment of that series that we are doing!
You can find me on Twitch in THE HONEYCOMB HIDEOUT every SUNDAY at 4:20 p.m. EST! The show is called "4:20 SUNDAY SESSIONS" and we're gearing up for our second season. The show is an Eric Andre-esque-random-podcast-music-show-thing, I don't really know how to describe it, but it's a lot of fun! Every weekend I have a different special guest, who either contributes a live or pre-recorded set, in addition to giving me some of their time for an interview and to make songs up on the spot with them. The entire show from beginning to end is unscripted and all the music I make up is from that moment, unless I play something I made from a different stream. We hit all types of genres as well – one moment we'll be in some liquid DnB, then we're into some deathcore riffs, and we end up throwing some wubs down with some dubstep – you never know what you're gonna get! Streaming has been my life ever since shows stopped happening, so I'm grateful for anyone who stops by!
Web: Honeycombeatbox.com | @honeycomb