The New York Jets football team has adopted the phrase 'All gas and no brakes' for the 2023-24 NFL campaign. While that philosophy towards life may work over a short span, in the long haul such lack of balance is bound to induce a crash.
"That's the way I lived since [turning 21] up until a few years ago," said Matthew Lipsett, who embodied the mantra of 'All gas and no brakes' through much of his adulthood.
"There are people who can drink two or three beers and that's it," explained the 39-year-old known to locals as 'Lippy.' "I've never been able to do that. I'd go to bars and I'd be double-fisted as soon as I got there. I was always chasing that drunk to get beyond the anxiety, so I could be the fun guy."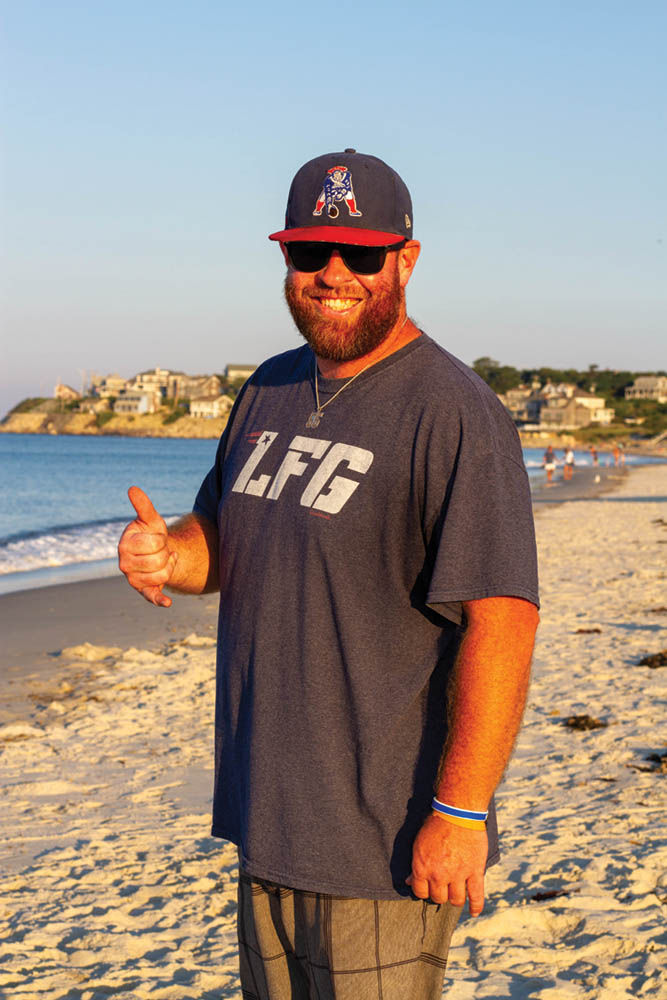 A native of Plymouth, Massachusetts, Lippy has been sober for more than three-and-a-half years. He scared himself straight after driving his car blackout drunk on Thanksgiving Eve of 2019, exiting the bars of Downtown Plymouth and nearly reaching the Cape. He awoke the next morning at a friend's house having no recollection of travel. It was a familiar and regretful practice that often resulted in shame, anger and resentment.
"I'm lucky to be here and not have hurt anyone," said Matthew Lipsett, who works in cable construction. "I never got a DUI. So the amount of times I looked out the window and my car was there, I think I definitely had someone looking over me."
While avoiding a physical crash, Lippy began battling internally with himself and swore off alcohol – a tough task considering he consumed a minimum of five days per week since becoming of legal age. He had made the task a bit easier, having turned away from hard alcohol in favor of beer two years prior due to stomach ulcers it had caused.
"When I drank hard alcohol, I was a completely different person," he said. "By the end of the night, I'd be a drunken asshole. People would try to take my keys and I'd try to fight them."
But he still had to put a plug in his binge drinking of beer, which could escalate to upwards of a case. To get sober, Lippy didn't attend a rehabilitation facility, nor did he attend daily or weekly Alcoholics Anonymous meetings. Oddly enough, he relied on Cannabis – a substance referred to as 'The Gateway Drug' during his high school years at Plymouth South – to push through.
"Everyone's different," said Lippy. "To me, I made a personal choice in my head that I could do this. I needed to stop drinking and driving before I ended up hurting someone or myself."
The first month was the most difficult, he says. As more time passed, his mind and body became less dependent on and desirous of a drink. A global pandemic also helped, shutting down access to bars during his first year of sobriety. When Lippy felt his will slipping, he reverted to conducting himself as he did as a teenager.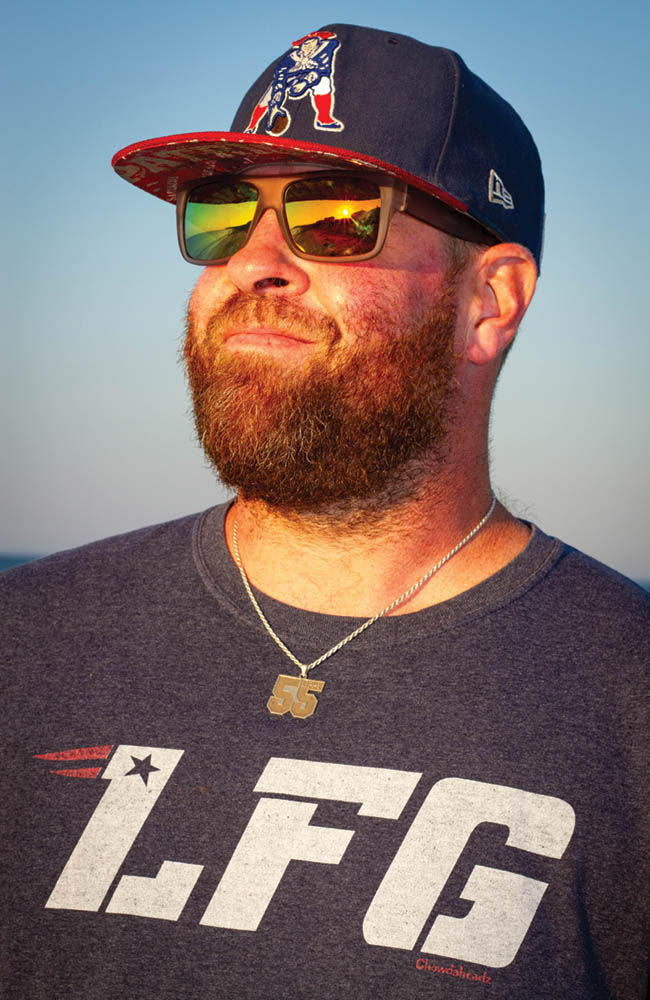 "I'd smoke, throw my [Bluetooth] speaker in my backpack, get on my mountain bike and just go for a ride," he said. "I'd play basketball for a few hours, or I'd just go for a long ride to the [Cape Cod] Canal, the bike path in Falmouth, White Horse Beach or even go down to the [Plymouth] waterfront. Anything to keep myself occupied and away from beer."
Lippy calls getting sober "the best decision" he's ever made. He's lost 40 pounds since cutting off alcohol, and is as clear-headed as he can ever remember being.
Sadly, he says, not everyone shares his happiness. Old friends, many of whom were drinking buddies, were no longer interested in hanging out. Some of them even attacked his newfound joy – finding fault with his social media posts advocating for sobriety.
"I've had people reach out to me and tell me to stop talking about it," he said. "I don't know what it is. I think it just irritates whatever demons they have going on."
Many point to his use of Cannabis as a way to suggest he is not actually sober.
"I get different reactions from everyone," Lippy said. "Some people say, 'Oh that's cheating.' I think the strangest part of me getting sober is how other people have reacted to it."
Despite the detractors, Lippy says he intends to continue to spread his story in hopes that it'll reach the ears of someone who needs to hear the message.
"I don't preach to people, but I will give advice to people who are thinking about quitting – even if it's just trying to stop drinking for a month," he said. "The truth is a lot of people don't want to quit because there's a stigma [associated with being an alcoholic]."
Cannabis, he says, will continue to be a way to quell anxiety, boost his mood and keep him away from alcohol.
"For the most part, people I hang out with understand it," he said, noting a preference for smoking bowls. "But if they don't, I'll try to be respectful and go to my truck or for a walk."
Matthew Lipsett hopes to live the remainder of his life in sobriety, setting an example for his family, which he remains very close to.
"I never thought I'd make it past a year," he said. "The way I drank when I was younger – I'm not exaggerating when I say I feel like if I didn't stop, I'd either be dead or in jail."
And if and when his demons do rise up with a suggestion for a drink? His bowl, basketball and bike are never far away.
"My motto is 'A rolling stone gathers no moss,'" said Lippy. "So I don't let myself slip back into the old ways. I stay busy and keep moving."