Laurie Wolf never quite planned for her career in the high-end NYC culinary scene to lead her to the Portland Cannabis industry – but after being dubbed the "Martha Stewart of Edibles" by The New Yorker, I'd say she ended up exactly where she's meant to be.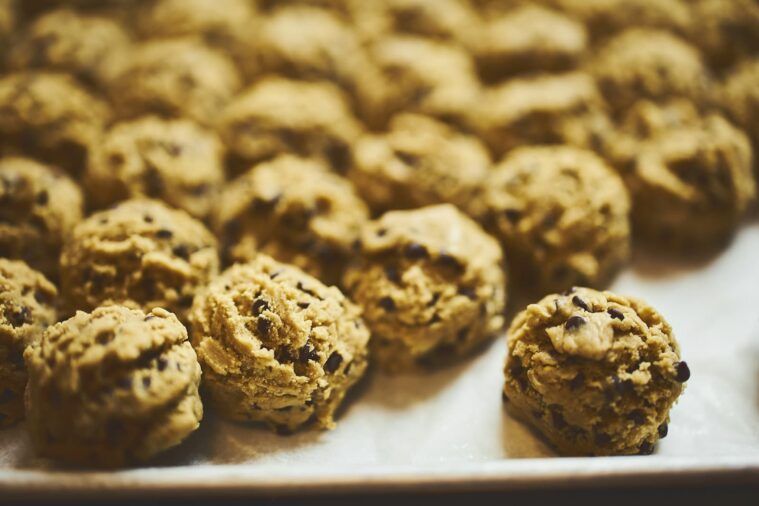 Following her graduation from The Culinary Institute of America in New York, Laurie spent years working as a successful chef, caterer and recipe developer for various magazines. Soon after turning 30 and trading in the city life to move out to Oregon, she was diagnosed with absence epilepsy. "I would feel a little sick, a little nauseous, and then I wouldn't know my name or where I was," recalls Laurie. "I wouldn't know anything. It was awful. I couldn't drive, I was on really strong medication and everywhere I went, I had to have a little name card on me in case I had an episode."
It was this experience that led Laurie to ultimately discover the magical, miraculous world of Cannabis edibles. "One day I was sitting next to this old guy with white mad scientist hair who looked like Albert Einstein," explains Laurie. "We just started talking, I told him about my epilepsy and he asked if I had ever used Cannabis for it. At the time, I didn't even know Cannabis was medically legal. He said, 'Call this doctor, get your card, and come find me if it doesn't work. I guarantee you, your episodes will stop.'"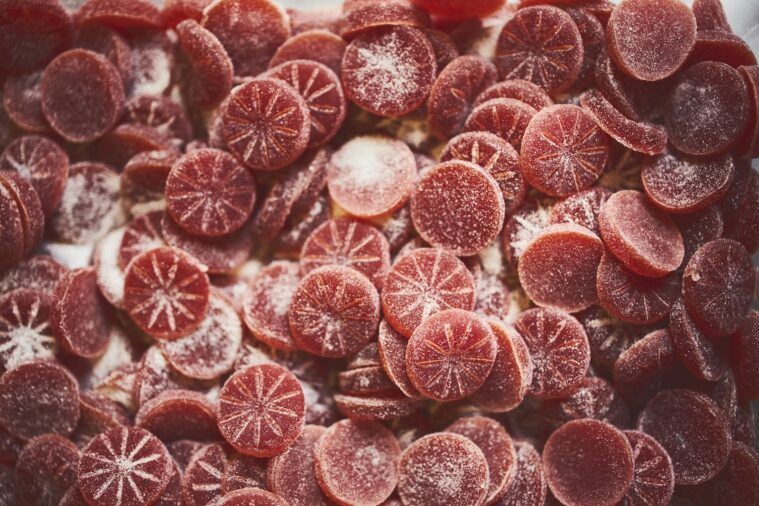 Laurie was willing to try just about anything for relief, so she took the word of the mad scientist and started going around to different dispensaries. Back then, edibles were only sold in 1,000mg bars, so she'd get one and break it up into very small pieces. "I'd take about five milligrams every morning. I started doing that and I became seizure-free. My epilepsy was not gone, but managed so that I could live a normal life, which was just unbelievable," says Laurie.
The only problem? Laurie says the edibles at the time were not only difficult to dose, but "tasted like somebody dipped a bud in chalk." She knew she could make something better, which inspired her to start ideating her own edibles company. After her son Nick and his new wife Mary decided to follow in Laurie's foodie footsteps and also relocate from New York to Portland, Mary offered her help with the logo she had been working on. "She added the whisk, and it just completely changed the look. I asked her to be my partner and the rest is history," says Laurie.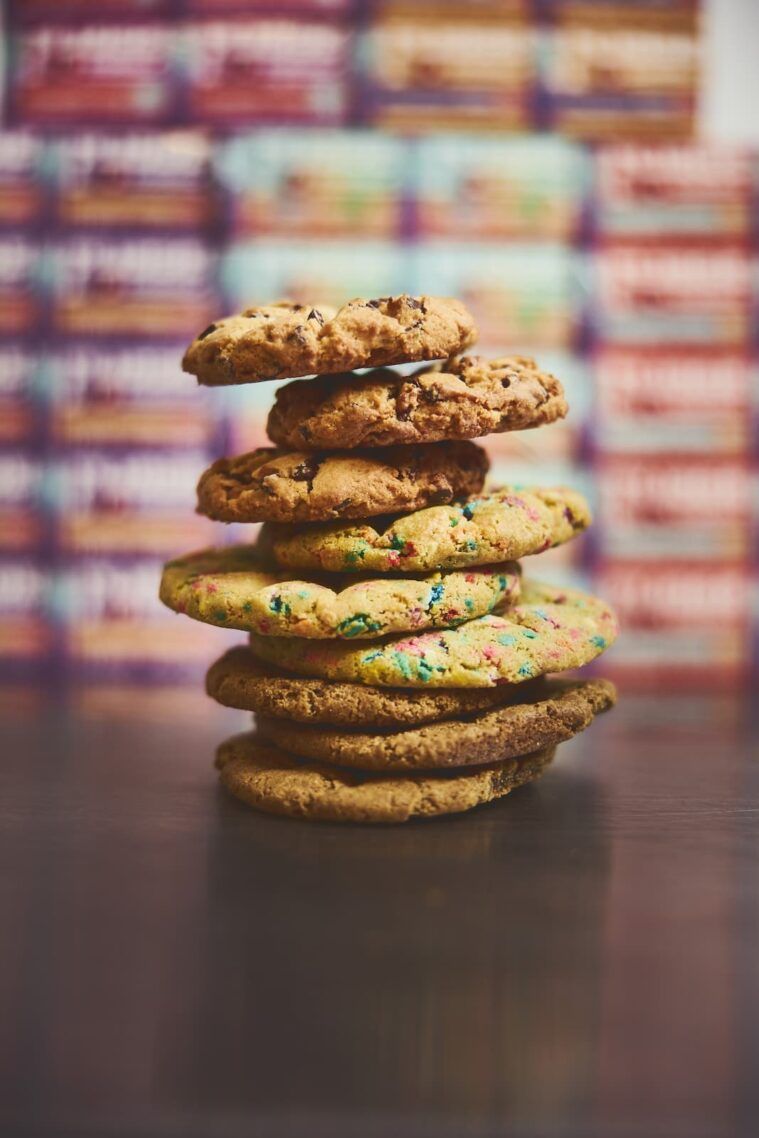 Laurie + Mary Jane officially opened its doors in 2014 with the goal to make edibles so delicious, people would want to eat them even if they weren't infused. Laurie said that her professional culinary background has been crucial to the critically-acclaimed success of the brand. "I just wanted to hear people say, 'Oh my god, this is so good,' and have the quality of the ingredients be top notch," explains Laurie. "Having gone to cooking school and owning a catering business, I knew how to do that and how to season things. I could overcompensate for the flavors of the Cannabis with a mix of spices and things that would work together."
Today, Laurie + Mary Jane products can be found in over 300 dispensaries throughout the state of Oregon. From cookies and chocolates to crackers and cake pops, their lineup includes both sweet and savory treats that make great gifts for seasoned stoners and inexperienced edible eaters alike.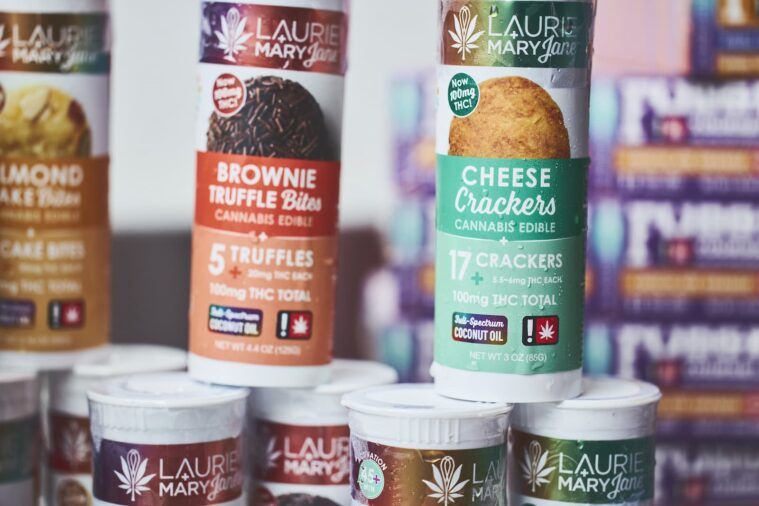 "Cannabis is definitely a part of our holiday celebrations. I like to bake infused holiday cookies and things for gifts," says Laurie. "A lot of my friends who have never tried or enjoyed Cannabis before have now come to like it because I've helped them do it in a non-scary way and they don't get uncomfortable."
Laurie continues to tell me about how she enjoys blending Cannabis and community around the holidays, making infused festive breakfasts of pancakes or french toast for loved ones. Her go-to meal around this time of year is a Puerto Rican dish called Pernil – a shoulder of pork that is flooded with herbs and garlic and marinated for two days before a low-and-slow bake – served with vegetables and rice and paired with a tres leches cake and coconut flan for dessert. My case of cottonmouth from trying one of the brand's Fudgy Brownie Bites before my interview was quickly cured by Laurie's mouth-wateringly delicious description of this meal.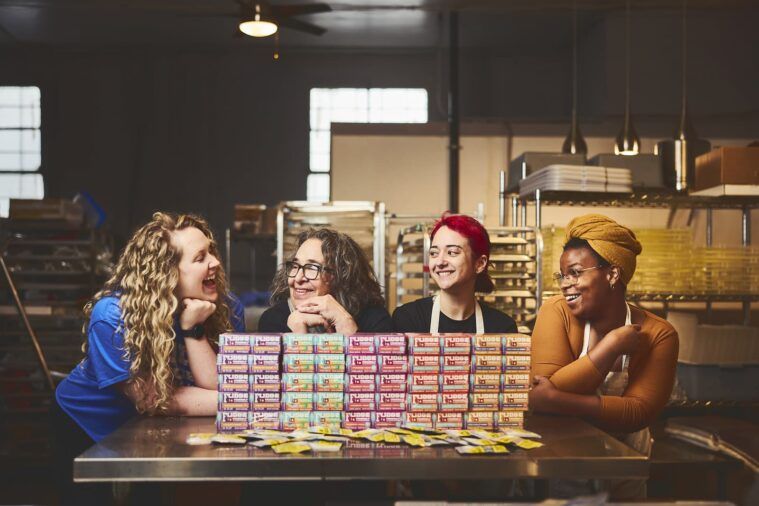 "A lot of the kinds of foods that I like to cook tend to be comfort food rustic, and to me, there are so many strains that lend themself to that," says Laurie. And I'd have to agree with you there – there truly is no pairing that makes me feel quite as comfy and cozy as some good ol' home cooking and Cannabis around the holidays.