I met with Scheril Murray Powell – COO of the JUSTÜS Foundation – in the basement offices of the Harlem Business Alliance. It is here that many in the legacy Cannabis world have discovered that Powell and the foundation are an oasis of resources, knowledge and support to help them find and secure their place in the legal market. On this day, she was helping a legacy entrepreneur form an entity, get ready for the next licensing cycle, and apply for a license as a distributor.
"We're trying to go from legacy to legal," said Powell. "Or as we say – legacy to leadership – helping them do what they're currently doing in the legacy space, or have done in the past, and give them that opportunity to utilize those skills and do it in the legal industry." Here, she prefers calling clients "Fellows" in an effort to "restore dignity and respect to those stigmatized and oppressed by society."
The JUSTÜS Foundation, which just received a $100k donation from the RAW Rolling Papers, was started in November 2021 by Cannabis legend (and author/activist/entrepreneur/educator) Steve DeAngelo, along with an anonymous benefactor. Its global mission statement is: "To secure a legal role in the industry for the pioneers who carried Cannabis medicine through the years of prohibition and to create a single, unified, legal market for Cannabis." Powell joined JUSTÜS in March of 2022.
"I've been running the organization ever since," she says. "I'm the one who manages our operational budget, our fundraising efforts, programming activity, marketing activity, collaborations and partnerships."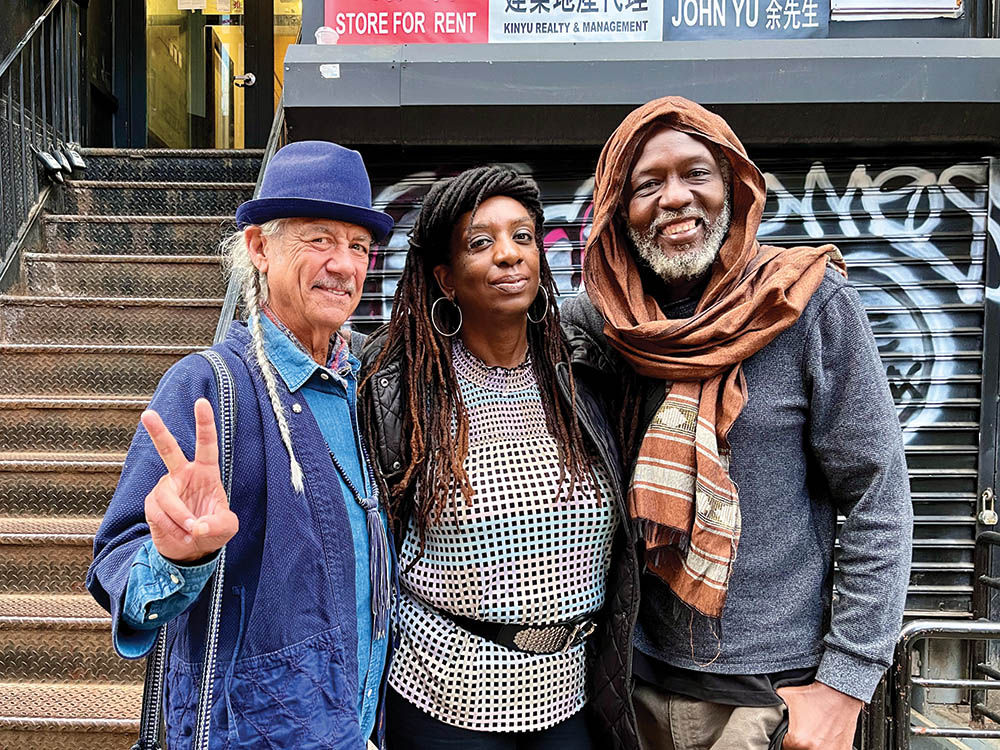 When Steve DeAngelo and the JUSTÜS Foundation was looking for a COO, a mutual friend suggested Powell as an ideal candidate. "I kind of checked all the boxes," said Powell. "I'd had six years of experience being a lawyer in Cannabis, testifying in front of House committees, Senate committees – in states all across the country. So I definitely had an affinity with the plant from a nonprofit experience perspective, as well as an affinity with the legacy community and the under-served community."
Indeed, Powell's resumé boasts an impressive array of qualifications that make her uniquely suited for her work at the JUSTÜS Foundation: She's is a native New Yorker; has been ranked as one of the nation's Top 100 Cannabis influencers; named one of the Top 12 Cannabis attorneys in Florida; and is a Florida-licensed hemp farmer and research farmer for the University of Florida. She is also Jamaican and Rastafari.
Powell described how her skills and passion took her on a rich and diverse journey through the Cannabis industry, where she was general counsel for Minorities for Medical Marijuana, worked for a number of CBD companies, co-hosted a radio show called Cannabis Life Radio, and started attending Black farmer conferences held by Tuskegee University around the country. Her work took her across the country as she helped people navigate the challenges related to these industries, becoming a Cannabis advocate and activist in various capacities – all of which informs her work at the JUSTÜS Foundation.
"So when I hit the ground in New York, my main objective was one: How do I get the legacy community to trust me and trust the process? And two: How do you get the legacy community to commit to the steps it will take to get a license if that's their desire?" explained Powell. "I needed to figure out other pathways for the legacy community that didn't want licenses – which is why we built out our career development and career placement support. And then finally looking at licensing deals, I saw the value and the economic benefit … where they're licensing their brands, which represents their experience, into the legal spaces. The JUSTÜS Foundation experience is really about going from being a legacy operator to getting in the mindset of being a Cannabis business executive," said Powell.
"The individuals who really embraced our approach – they tended to be males, maybe 35-45 and older … so that's the group I found myself working with the most," Powell continued. But knowing how many women were also out there and interested in an opportunity, was a huge motivator for her.
"I actively went looking for the legacy ladies," she emphasized. "I know there are a lot of women who, like myself, they supported a partner who was legacy – or a lot who are in the culinary space, and they tend to be more hidden. So I developed programs to really outreach to them." To honor the women in this space, Powell and JUSTÜS partnered with the women-founded Etain dispensary chain to hold "An Evening With" lecture series that gives recognition, and a Women Warrior prize, to ladies with notable legacy history.
So, what advice would she give to someone that walks in off the street and wants to move from legacy to legal? "I think my advice is really what do you want to do?" said Powell. "Where do you want to be and what are you afraid of? Let's address the fears. Let's address your circumstances. Let me lay out the framework of what it means to be legal. We want to make sure they have the full picture as they're making this decision."
Powell then described the various ways she and the JUSTÜS Foundation supports people navigating the transition to the legal market. Starting with the application, Powell helps guide the applicant through the questions and the process. If they need a business plan, Powell and JUSTÜS have partnered with the Harlem Business Alliance and the Brooklyn Business Center – both of which offer help creating one pro bono.
Once an application is submitted to regulators, it can be rejected and returned due to "deficiencies" that need to be corrected. Powell will sometimes get clients for the first time at this stage of the process, when they don't know how to respond. "Like hey, we have questions about your taxes or your criminal background – things like that," said Powell. "We make sure we maximize their chance for success!"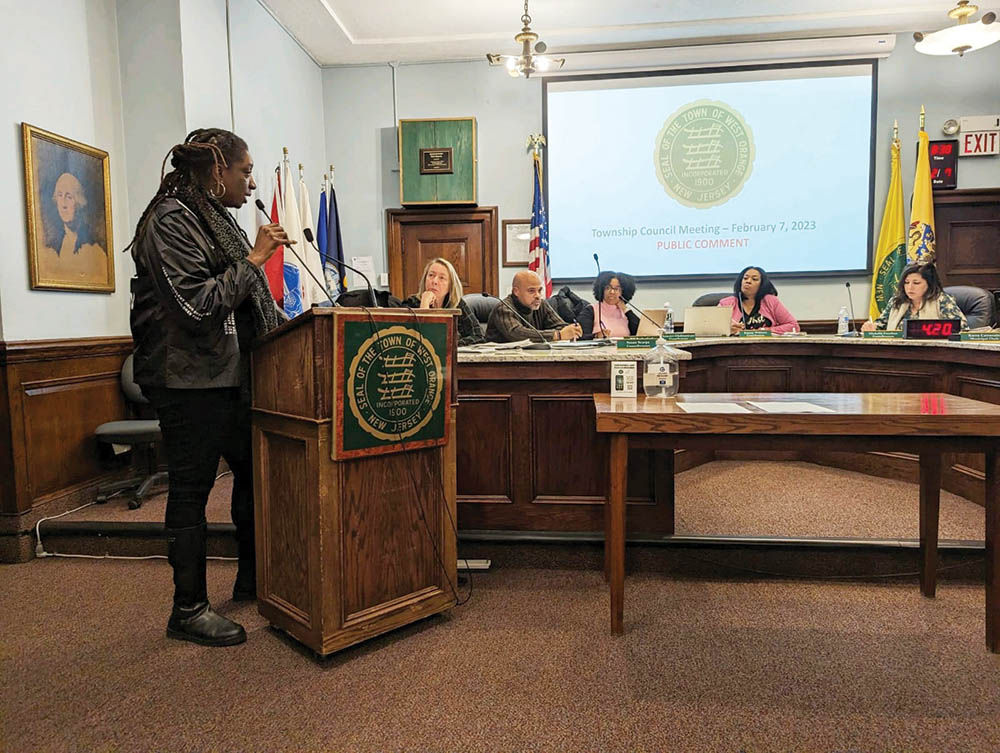 Powell told me that in every New York CAURD licensing cycle, JUSTÜS Fellows have been granted licenses – and on June 15 the streak continued with the news that a Fellow from Brooklyn received his license.
The next phase of support with JUSTÜS is post licensure. "They're going to get the approval, or they've gotten the approval – now how do they get through part two of the application?" asked Powell. "That includes locating real estate, finding investors, reviewing contracts, connecting them with vendors for services like labor peace agreements and POS (point-of-sale) systems. A lot of people don't know how to source these things and that's where we stand in."
But even if one is not ready to apply for a license, Powell and the JUSTÜS Foundation can help. When New York's Office of Cannabis Management offered a Cannabis Compliance Training and Mentoring Program, there were over 600 applicants for 250 spots. Of the 20 applications that Powell helped to submit, "17 actually got into the program," she said. "Which should help them when they do get the opportunity to apply for a license."
The ecosystem of assistance that Powell and the JUSTÜS Foundation have grown seems to know no bounds. "I haven't said no to any legacy people as far as receiving services," said Powell. "We do eligibility checks to see if they qualify for the CAURD license type. If they aren't eligible, we can send them to incubators like BCB Masterminds – a program that features a two-day intensive in-person, and six weeks of virtual sessions, with the presentation of their business ideas on the last day. We also identify legacy ambassadors so they can help each other. For example, JUSTÜS Fellows who completed their application would still come in and help give a hand to the other Fellows."
JUSTÜS also has a website www.JUSTÜSjobs.com (powered by their partner Engin), offering extensive resources which branch out in all directions. "Here you can look for a job, or if you want to speak on panels and share your story, we'll place you on panels," said Powell. "There are so many ways that the foundation helps our constituents, and that's the beauty of being associated with us. We really are trying to bridge a lot of gaps – build bridges between different communities to optimize what our Cannabis industry could look like."
Powell's legacy client that day, Bruno, arrived at the office and joined the conversation. "I've actually been in the (legacy) market for years, maybe 15," he said, "But everybody started coming out with brands who never were in this industry to begin with. So I'm like wait, hold on, let me see what I can do. That's where we have Scheril here. She's a great lawyer, great mentor, great friend, and she's helping me do what she does best – helping us minorities that have upcoming companies, trying to get a chance to be in the legal industry."
Powell had some parting words as our interview concluded. "We are here for the people, and be patient – we're just getting started. New York is the epicenter of Cannabis and we're going to be changing the world based on what happens here in this market, one step at a time. We're soldiers that never stop. It's like battle after battle after battle, but we're grateful when we win. We're grateful for legalization, but we're not stopping there."
As a 501(c)(3) non-profit, all donations to the JUSTÜS Foundation are tax deductible and can be made at JUSTÜS.foundation.