Long after the fabled tale of how Chemdog came into being in the legacy market in 1991 – in short, a young Greg "Chemdog" Krzanowski on the tour lots of the Dead – the original 1991 clone of the original mother plant is still pumping out those classic Chemdog flavors of gas and skunk, of citrus petrol kissed by earthy hops and black pepper.
The main difference? After Krzanowski emerged from legacy market cultivation exile 10 years after being a victim of the unsuccessful War on Drugs, the man behind Chemdog is now Director of Cultivation at Canna Provisions – where he and his whole team of green thumbs (notably Grow Operations Manager Johnny Greenfingaz) operate in Sheffield. It's here where they exclusively grow Smash Hits Cannabis for Canna Provisions using Chemdog's genetics, as well as decades of combined experience in top-notch, craft Cannabis cultivation.
But first, it's worth hopping back in time to a young, 18-year-old Chemdog, living in Northampton, Massachusetts just down the street from Joe's Pizza back then. He began growing after moving in and was harvesting the first batch of Chemdog in fall/winter 1991. "That first harvest was very much like the original batch of weed I got in Deer Park, Indiana from Joe B and Pbud at the Grateful Dead show," Krzanowski says of the historic crossing of destinies. "That classic skunky, gassy flavor, which expanded when I smoked, which made me cough when I took that hit. Back then it was 'if you don't cough you don't get off,' and that first harvest was very fresh and green. I did a great job."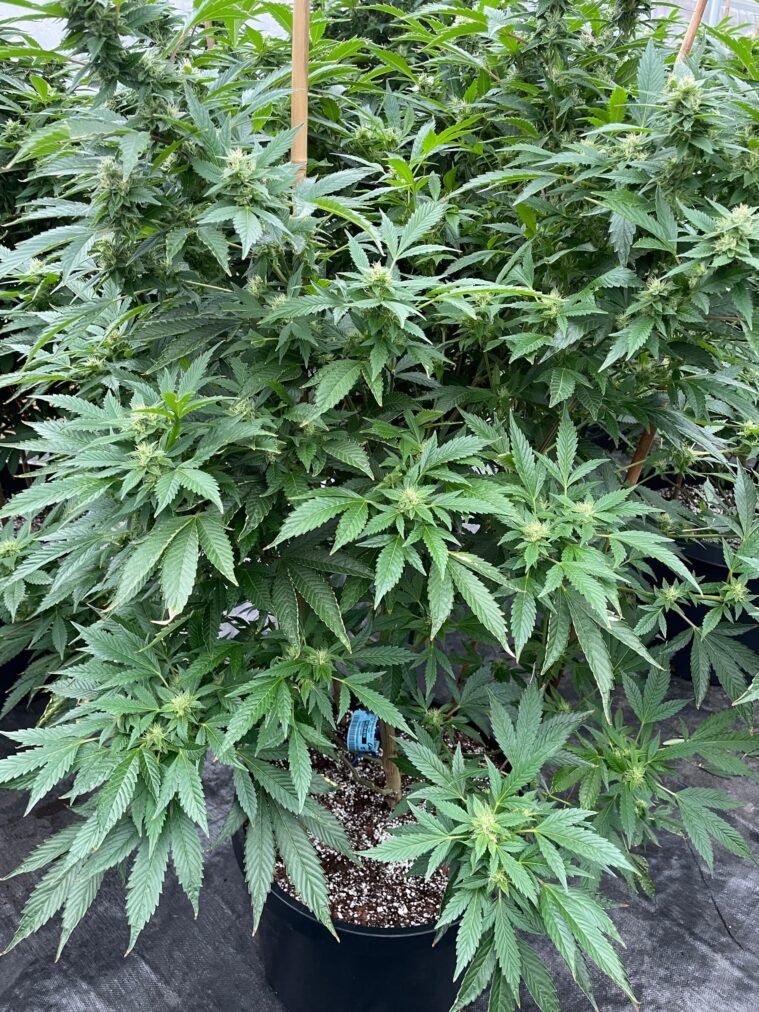 That first harvest was cultivated under 600-watt, high-pressure sodium lights in a contraption called Olivia's Garden – basically a six-pot passive hydroponic system – bought at Wormsway in Worcester, a famous garden supply store for years for green thumbs and underground growers of the age. "That thing grew soda can sized buds," he says almost wistfully, noting that when he later switched to an even more organic soil-based system, the strain really took off for him.
"I knew I'd get arrested even for six plants back then, so I wanted to make it the best weed I could make each grow," he says. "I really love weed, so I'd scour the Grateful Dead lots at shows looking for kine bud, since everyone that had it back in the late '80s/early '90s would be at a Dead show. If you weren't growing it yourself back then, then you weren't getting the best stuff. They were basically the archetype for weed culture at shows of that caliber. The lots were our seshes to find the best bud."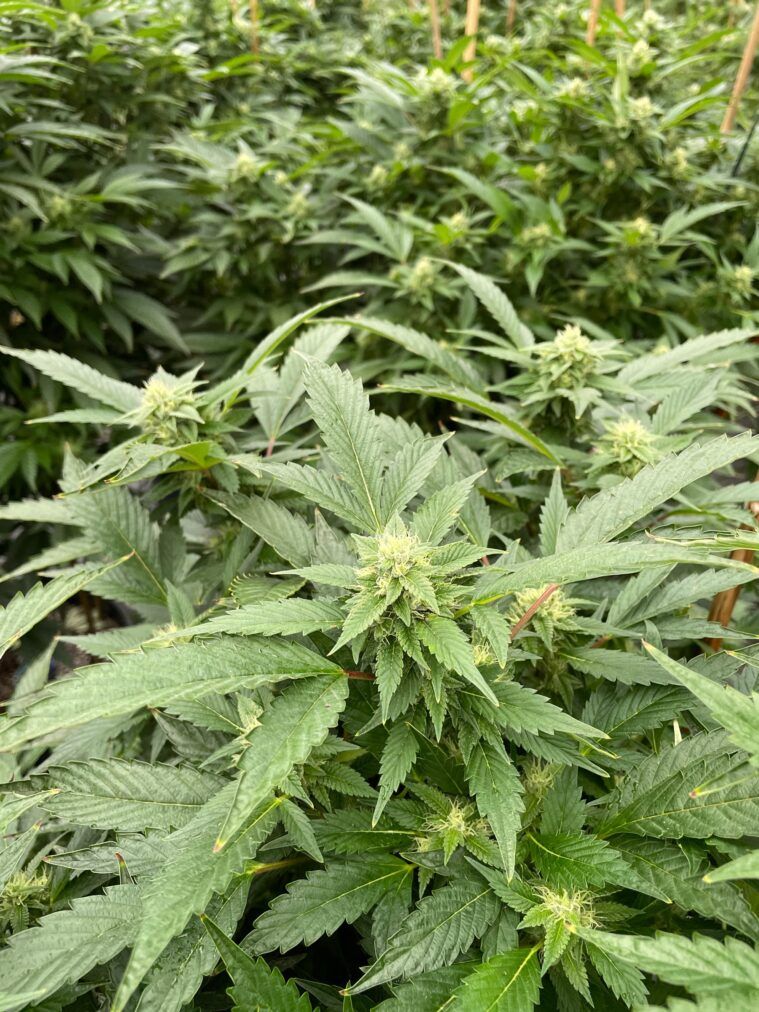 Fast forward 30 years and you land right here, right now. Krzanowski says he still loves growing Chem 91 – it's one of those strains that delivers every time.
"Our cultivation in Sheffield is now growing with an expanded canopy and outdoor greenhouse, so we currently have several Chem 91 clones out there," he says. "Which means Smash Hits will be producing outdoor, legal, pure Chem 91 Cannabis for the first time ever."
Call it yet another reason to celebrate the availability of Chem 91 on the legal market.
HARVEST GUIDELINES AT A COMMERCIAL GROW BY CHEMDOG AND JOHNNY GREENFINGAZ: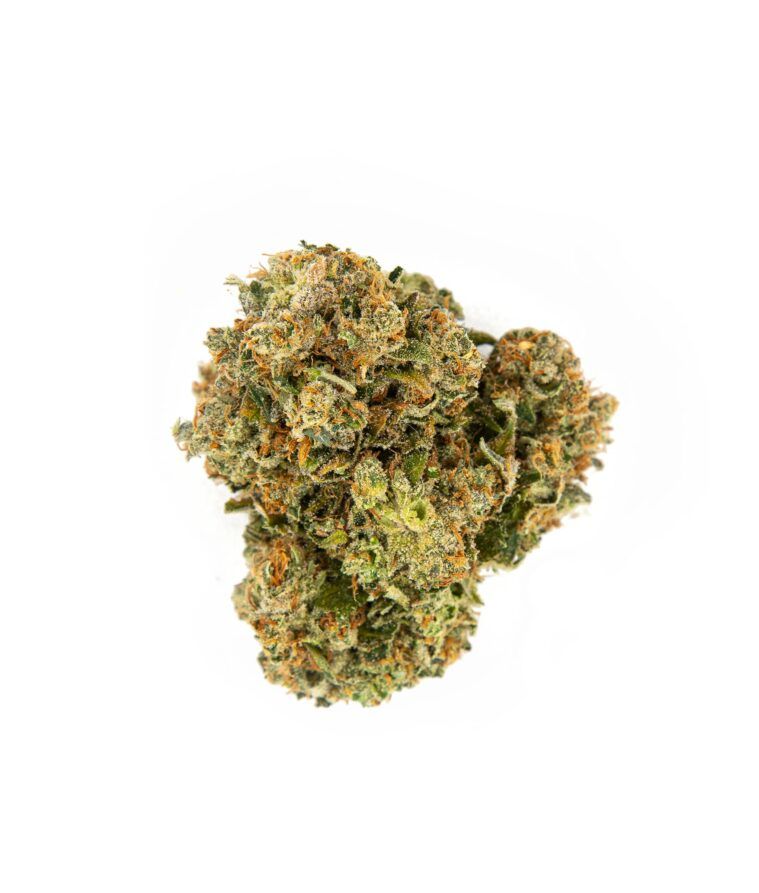 "Probably our most important aspect of a successful harvest is following all SOPs. We follow those to the letter to ensure we are always consistent, and that translates right down to the bud. Everything from making sure the trichomes are turning amber in order to reach full potency, to proper flushing to bring out the terps and remove all salts from the bud, we always try to apply the same standards each and every time to ensure the highest quality and supreme plant health. This goes for all strains (the only thing that changes is the maturing time for each) and due to that, each harvest has improved every time in small ways thanks to the consistency and process."
**Chem 91 by Smash Hits Cannabis is exclusively found at Canna Provisions stores in Lee and Holyoke Massachusetts**