Stoner Owner: David Yusefzadeh of Plant Jam & Cloud Creamery
It's true what they say – "the cream always rises to the top." This is the case for Plant Jam and Cloud Creamery LLC in Framingham, Massachusetts, who were recently granted their license to operate after two years of deliberation. At the helm is world-renowned food nerd Chef David Yusefzadeh – who has cooked for celebrities such as Tiger Woods and Cypress Hill – and worked at the famed Mandarin Oriental Hotel in Hong Kong. David's knowledge and experience make him a force to be reckoned with in the Massachusetts recreational Cannabis market, and Northeast Leaf was blessed to take a trip to his ice creamery, taste some of the delectable flavors for ourselves, and get a glimpse behind the scenes.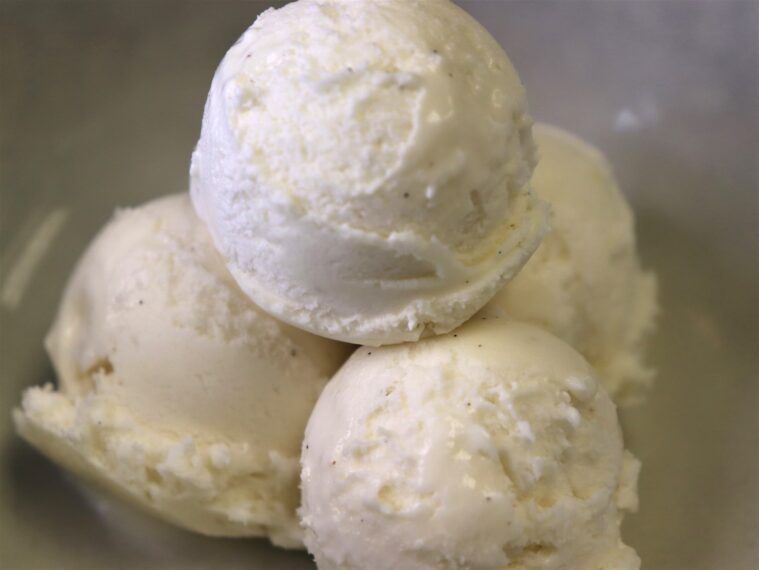 How long have you been in the process of launching Cloud Creamery and obtaining your final license agreement in Framingham?
We officially started the process in January of 2019, but the idea started in mid-2017 and it's been such an honor to bring this vision to life. We submitted our application and started building a kitchen. We've had our kitchen ready for over a year and we've been waiting on the CCC to finalize our process, so that has been a challenge. We hope to be on shelves in the next 30 days, bringing our ice cream to 21+ adults.
What is your Plant Jam concept about? Do you have an idea when your grand opening will be?
Plant Jam is our overarching brand. Cloud Creamery is our frozen desserts product line under Plant Jam. We have a wide variety of edibles coming to the market and most of them are not frozen. We wanted to make sure that all food items could have their own independent platform. Our goal is to bring new products, as well as new edible categories, to the market under Plant Jam.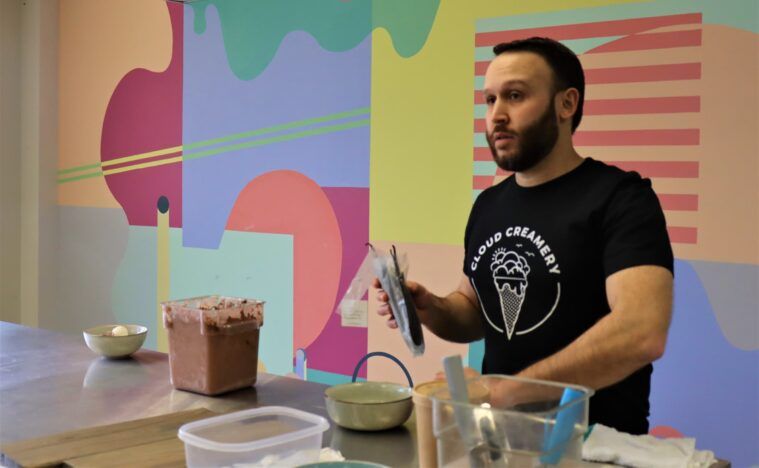 What's your background with ice cream? If I recall, pre-pandemic, didn't you visit France to study the art of ice cream making?
I've been making ice cream since I was a little kid, and some of my first memories of food were of ice cream. All of the restaurants that I've worked at in the past had talented pastry chefs on staff, so I was tasting their work every day and was fortunate to pick up on some tips and tricks along the way. They all taught me so much and I am very grateful. I also always stop and get an ice cream wherever I'm traveling, so I can always know what's out there – it's really an important part of who I am and it makes me happy.
I attended the ice cream short-course at Penn State which is the country's leader in frozen dessert technology. This class really helped me sharpen my skill sets. In France, I was just eating different flavors and doing R&D to expand my palate and vast knowledge of ingredients. They really had some of the best ice cream in the world.
What kind of ice cream flavors and unique combinations will Cloud Creamery be specializing in?
We're going to have delicious year-round staples like our Tanzanian Vanilla. We're also excited to offer some fun collaborations and quite a few limited-time offerings. Seasonal ingredients will play a huge role in what we do – we're partnering with multiple local farmers to capture all the best ingredients for summer and fall flavors. We want to focus on celebrating terpenes in edibles. Strain-specific flavors will be coming soon.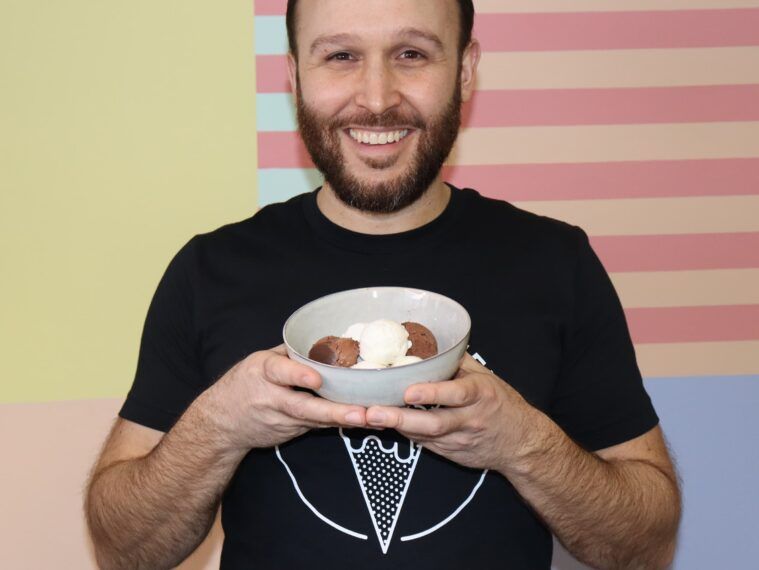 Can you give the lowdown on the infusion process and where you source some of your exotic ingredients?
The infusion process is a secret, however, fat is a great vehicle for most cannabinoids. We're excited to bring a new product to Massachusetts dispensaries. We're sourcing our vanilla from a sustainable farm in Tanzania. We're also sourcing cacao from a B-Corporation (female owned) in Latin America. We believe in supporting small businesses around the world.
Your facility is really meeting the highest standards. Do you have any suggestions regarding protocol for others trying to get into the industry?
My team has opened multiple restaurants and other manufacturing facilities so we know what to expect from an operations side. The Cannabis Control Commission unfortunately gives us very little, if any, support. They didn't answer any of our facility questions until the last 5% of our process. Our local health department has been wonderful. They've done their best to find answers for us, so I would recommend that people check with their local food safety officials to start.
Where can our readers find Cloud Creamery products and stay up to date with flavor drops?
Instagram is definitely the best place!
Web: plantjam.co | @plantjam.co | @cloudcreamery