Social justice in Cannabis is a popular topic, however, actual change is elusive. But two New Jersey Cannabis entrepreneurs are building a business around making a difference in their community – they're trying to deliver on the promise of social equity in Cannabis.
On September 14, New Jerseyians gathered at the Doubletree Hilton in Newark to learn about improving their futures. While some states still enforce federal Cannabis prohibition, others have paved the way for expunging criminal Cannabis records. Expungement erases convictions, removing lasting penalties for breaking a broken law.
Brendon Robinson and Stanley Okoro co-founded 420NJEvents as a Cannabis-adjacent business – one of the many companies that serve the Cannabis industry without actually manufacturing or selling Cannabis products. Instead, they use their website, podcast and events to focus on education and inclusion.
The childhood friends, who refer to each other as brothers, recently partnered with celebrity activist Weldon Angelos. Their new brand, REEForm NJ, will help New Jersey's remaining Cannabis political prisoners.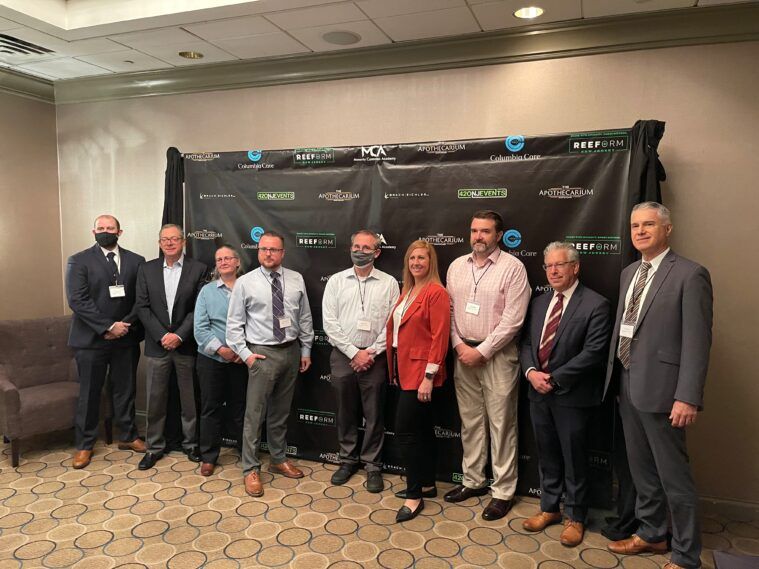 From Podcast to Partnership
"We got into it back in 2017, when Stan had this idea," Robinson told Northeast Leaf. "This organization has an opportunity to educate Black and Brown folks about Cannabis as a business opportunity, as well as an alternative medicine."
Robinson used a decade of experience in commercial banking to pursue the dream he shared with his lifelong friend. For the first few years, they weren't sure if the idea would work out. However, when Cannabis activists and consumers turned their focus to social equity, the new attitude offered new opportunities.
"We saw the responses to our posts," Robinson said. "Whether it was on our website, on Instagram, on LinkedIn, you know. It really made me realize the opportunity here for us to make a difference."
One of the ways Robinson and Okoro educate and inform is through their Higher Learning with 420NJEvents podcast. Earlier this year, they reached out to Angelos to be a guest and planned to talk to the music producer turned activist about his initiative, Mission [Green], to help those who've suffered the consequences of the drug war.
Before they even recorded the interview in August, Okoro and Robinson had teamed up with Angelos on a new venture.
"We saw the work he was doing with his nonprofit," Okoro told us, "and just hit it off."
Angelos told them about a company called REEForm Cannabis – a brand that pledges to put part of the proceeds from each sale toward the commissary accounts of nonviolent federal Cannabis prisoners. Okoro and Robinson jumped at the chance to bring that same promise to New Jersey.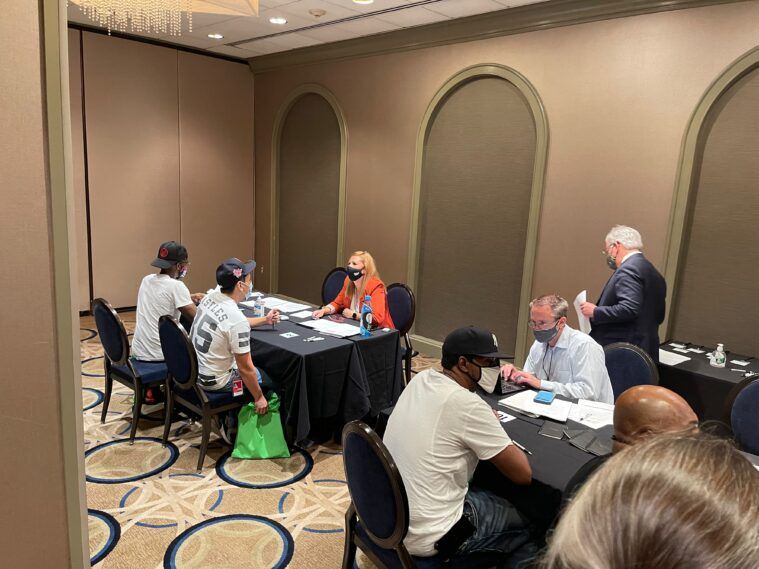 "Me and my brother knew right then and there that we had to be a part of this," said Okoro.
Angelos understands the plight of people serving time for Cannabis convictions better than most. The former music producer received a 55-year federal Cannabis sentence in 2003. After a 13-year bipartisan campaign that included the judge who sentenced him and a variety of celebrities, he was released from prison in 2016 and fully pardoned last year.
Angelos founded The Weldon Project and launched its Mission [Green] initiative to raise awareness and help other drug war victims, by finding a way to help those serving time for Cannabis to sustain themselves.
"If you don't have money," said Angelos, on the September podcast. "You're going to bed hungry every night. Without having friends and family putting money on your books, you struggle." Prisons have commissaries to buy necessary products, but you can't earn money for extras while locked up.
REEForm aims to help nonviolent federal Cannabis prisoners stay safe, fed, and in contact with their loved ones. This goal struck home for Okoro and Robinson.
"I remember when my uncle actually got locked up," said Okoro. "I saw the toll that took on him and his family." Robinson was a collateral victim of the drug war as well. When he was 13, his father was put in prison for a mandatory minimum 10-year sentence.
With REEForm NJ, founded in May, the serial entrepreneurs hope to at least mitigate the harm still being inflicted.
From Victims to Victors 
The expungement event held in September helped almost 80 people to shake off the shackles of drug conviction. With a clean record, they may be eligible to find good employment in a growing field.
In addition to 420NJEvents and REEForm NJ, Okoro and Robinson also co-founded the Minority Cannabis Academy in March. The nonprofit aims to provide online and in-person instruction to help minority candidates succeed in the Cannabis industry.
Like many sales pitches for higher education, MCA touts a focus on job placement in the industry. However, having Cannabis multi-state operators like Columbia Care and The Apothecarium co-sponsoring the expungement clinic suggests these two have big plans and business reach.
"We are working on a career Cannabis fair," said Okoro, of future plans. "It's gonna be a two-part event." 
The first part, Okoro said, will be a resume-building workshop. The second part will put those resumes to the test with a Cannabis job fair to connect New Jersey's Cannabis employers with an engaged workforce.
"So that's something to keep an eye out for."