Art and Cannabis have always paired well together, and for entrepreneurs Ryan Gardell and Colin Chabot, it's proving to be an excellent fit. Their Worcester, Mass.-based studio/event space Artifakt Supply is embracing the state's legal Cannabis industry, with marijuana-centric classes, special events and more.
Ryan Gardell was formally trained in graphic design at Fitchburg State University. Explorations in graffiti art sparked an obsession with large-scale public works. In 2014, he relocated to Worcester and shifted his focus to painting. In 2017, he rebranded as Artifakt Studios: A multi-service creative agency specializing in custom murals, logos and branding, graphic design, illustration, gallery events and more. To date, Artifakt has completed over 65 projects for various clients including the Woo Sox, The Grid, GE Healthcare and the American Heart Association.
Colin Chabot is the founder of Connected Consulting, a creative brand development company that transforms ideas from dream to business. With over 10 years of hands-on experience, Colin learned many aspects of the marijuana industry from multiple award-winning cultivators and processors. As a result, he is proficient in all aspects of the cultivation process and client experience. When not working on his primary venture you can usually find Colin painting a large piece of art or running an event at Artifakt Supply.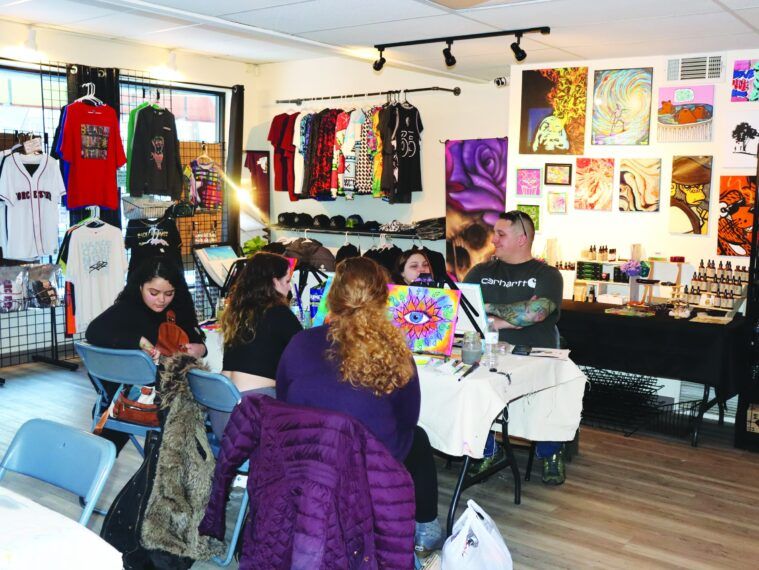 Tell us about Artifakt Supply. How did it get started?
Artifakt Supply originally started due to a paint shortage during COVID – the supply chains were disrupted and we weren't able to get the colors we needed for mural work. We decided to buy a bulk order of spray paint and started selling it at a lower cost than any local competitors. We found the perfect location in Worcester to house both of our businesses: Artifakt Supply and Artifakt Studios (our full-time mural company).
We have a feature gallery wall where we highlight amazing artists both local and national, but we are primarily a vendor of art supplies – focusing on graffiti and street art. We also sell a variety of items and art through consignment. It gives us an opportunity to empower the people who come into our store and support us by giving them a platform to share their wares. Being in such a flexible space, we're also able to host events and pop-ups.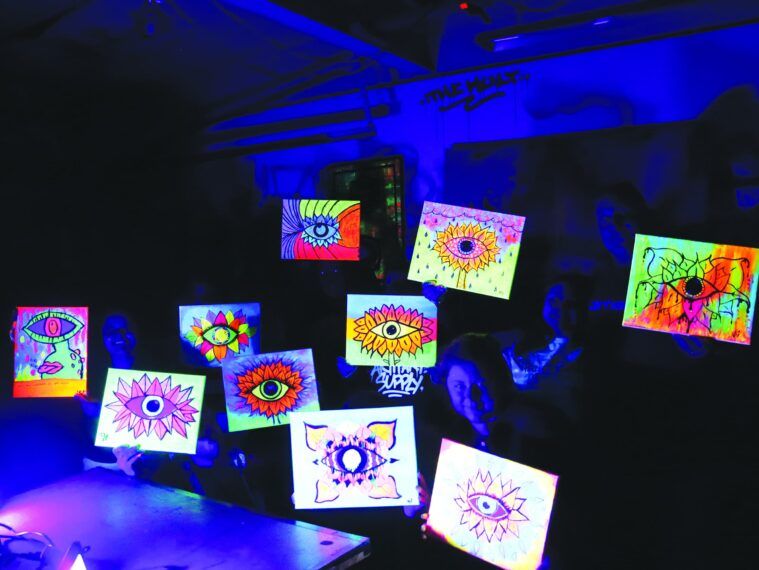 What are you primarily focused on and what do you hope to achieve with the business?
Our main goal is to support the graffiti culture and community here in Massachusetts. But beyond that, we are also using our space to help cultivate community and education across a wide variety of topics and events. Helping to facilitate other people's ideas has been a fun challenge for us and has helped us expand our variety of offerings at a much faster rate.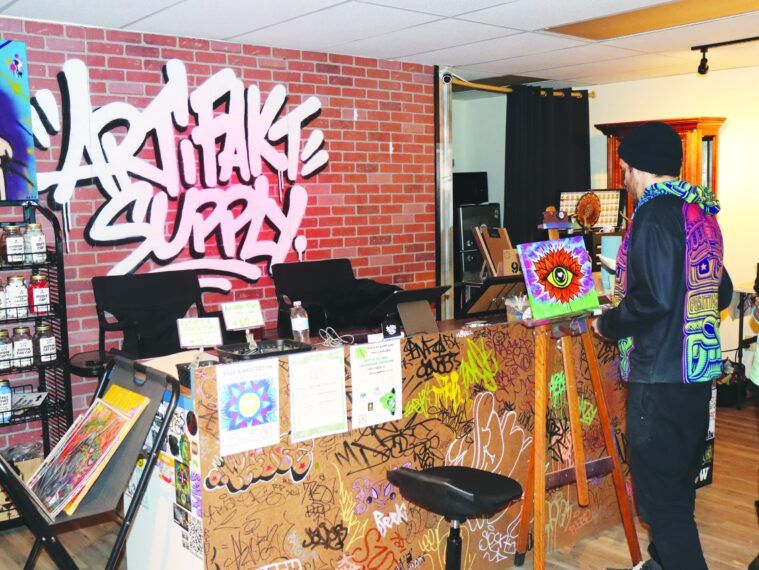 How has Artifakt embraced the Cannabis industry?
We really believe in normalizing Cannabis use and breaking down traditional barriers. The way we are doing that is by offering classes that are 'Cannabis-infused,' such as Wake & Bake Yoga or Elevate & Create Art classes where instruction on different activities is given after a communal BYOC smokeout in our outdoor art garden.
What is up-and-coming for Artifakt Supply in spring and summer 2022?
As we look into 2022, we are expanding all of our art class offerings for both kids and adults of all skill levels. [We will also offer] standard monthly events like How to Grow Your Own Cannabis, Shamanism for the People's Wellness, Bi-Weekly Yoga with Christopher Peña, Black Book Night, as well as a variety of other classes and events.