In an industry dominated almost entirely by men, MzJill stands out as a Cannabis breeder with integrity, longevity and some of the tastiest, unique and potent strains on Earth.
MzJill's journey, like many pioneers of pot, began as a medical patient. She was born with scoliosis and only found real relief when she finally discovered Cannabis. But that didn't solve all of the problems for a single mother of three young daughters during the throes of pot prohibition, so she decided to homeschool her kids and start growing her own to avoid extra scrutiny from buying medicine in the underground market.
She set up a discreetly camouflaged, free-standing room in the garage and employed hydroponic methods – building her own bubble buckets because she didn't want to dispose of conspicuous bags of soil. Eventually, her medicinal needs and those of her patients drew MzJill to breeding original strains and along with her partner, the late Subcool, MzJill co-founded TGA (Team Green Avenger) in 2003.
Along with providing an immense amount of free cultivation information via online forums such as overgrow.com, MzJill's work with TGA created some iconic Cannabis strains such as Agent Orange, Brian Berry Cough, Orange Velvet, Ace of Spades and her flagship – the multiple award-winning, Jilly Bean. 
TGA became one of the first American seed companies to provide beans for purchase online and MzJill was certainly the first female from the U.S. openly breeding strains available in the marketplace. I inducted them into the High Times Seed Bank Hall of Fame and chose Jilly Bean as one of the Top 10 Strains of 2007. Together with Sub and the rest of the TGA team, they worked to breed potent and flavorful new varieties until a devastating fire destroyed everything they owned in 2017.
MzJill decided to move on – parting ways with Subcool, starting up her own company (MzJill Genetics) and retaining the rights to use the TGA name and many of the strains she had helped to develop. She tells me, "Thankfully, we had shared many of our mother plants with friends and I was able to recover the genetics. CSI Humboldt was very helpful with strains such as Purple Urkle, which was a parent of our Querkle strain and now my Jilly Bean Grape as well."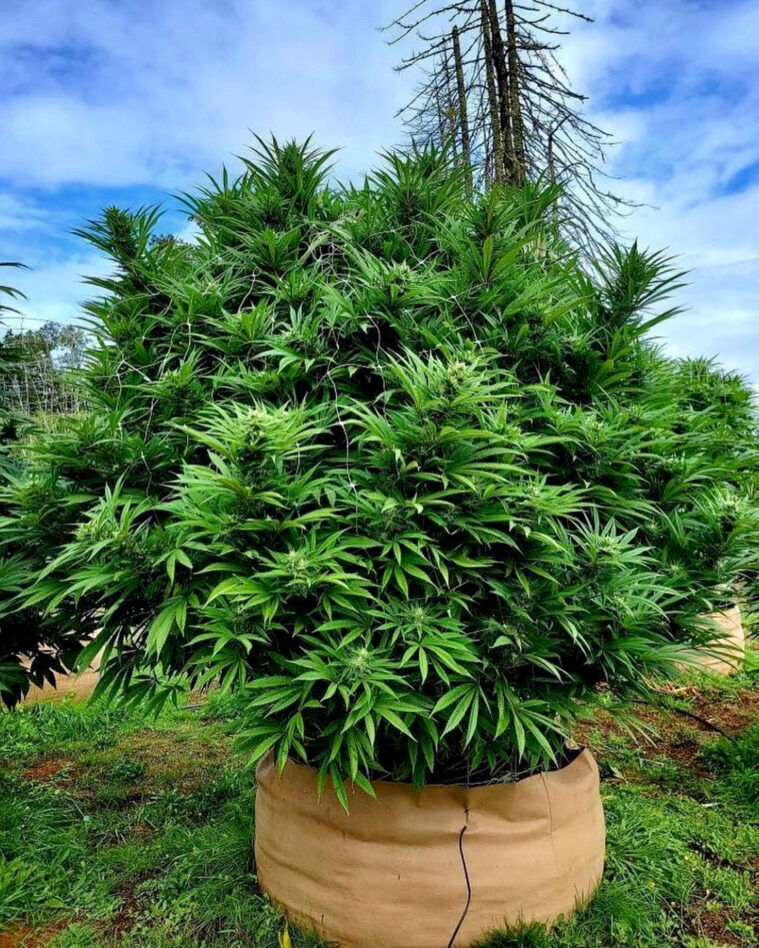 MzJill also founded the charity MzJill's People Helping People. Their work includes organizing holiday food, clothing and toy drives across Oregon and Northern California, fundraising for Veterans and children with disabilities, and empowering women in the Cannabis ecosystem.
Even after decades of growing and breeding, MzJill still finds joy in cultivation and strain creation. Her advice to new growers? "Plant some seeds, keep everything clean and healthy to avoid pests. Mixing up a good soil is better than using bottled nutrients."
As for breeding, she emphasizes that it's not just about crossing two elite strains. "Learn to grow well first. So many people have a room go hermaphroditic and suddenly, they're a seed company. Make sure that you grow out and test your seeds before you release them. Take notes and keep track of everything."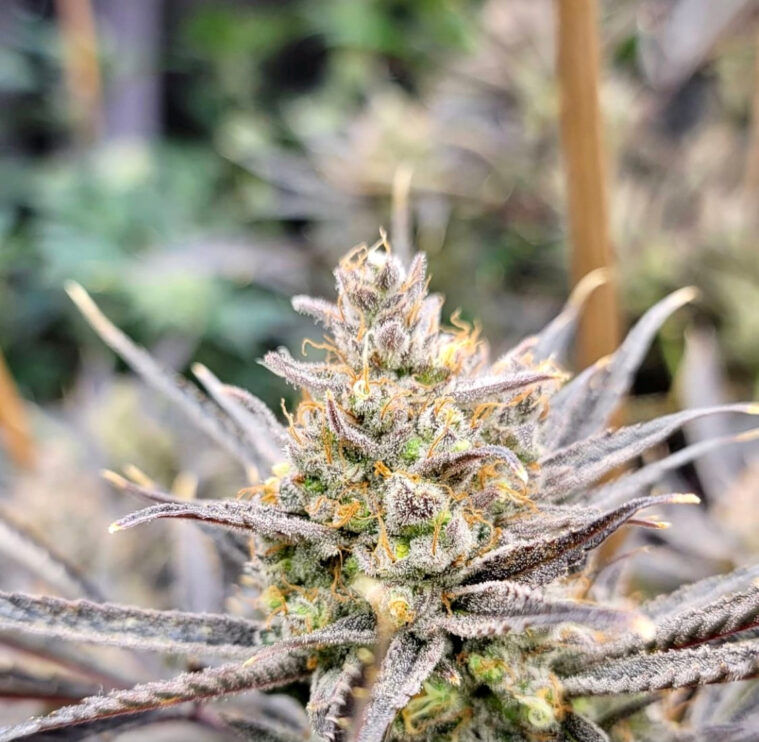 As the owner and head breeder of MzJill Genetics, MzJill feels her journey is only just beginning. She's working on bringing back some of the original classic TGA strains such as Vortex, Dairy Queen, Chernobyl and Time Wreck. She's also particularly excited about her new line of stabilized Jilly Bean crosses including Cherry, Orange, Lime and Grape flavors.