Let's face it, stoners are generally pretty easy to shop for. But if you want to step up your gift-giving this year, then take a look at some of the gizmos and gadgets galore that will have your loved ones singing "I want more!"
1. MyBudVase – Artisan Vase/Bong – @mybudvase – $125-$225
Smoking made beautiful, this South Carolina-based company adds a chic element to your stoney lifestyle. With a wide selection of tasteful designs, the hardest part will be deciding if you want to put it to use, or simply keep it on display.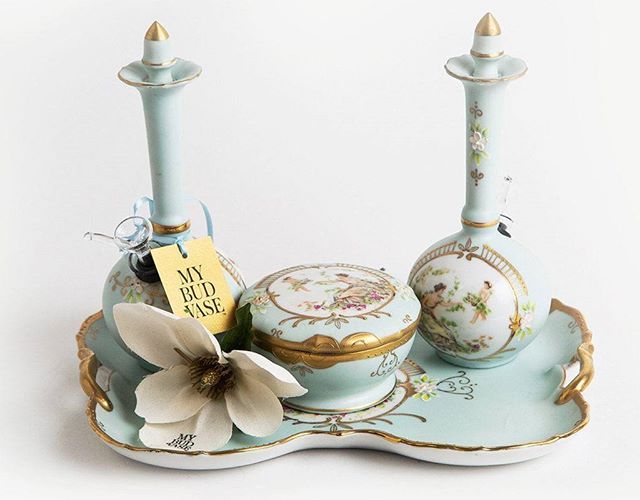 2. Wokeface – Magnetic Lid Rolling Tray – @wokeface – $20
You won't be using a boring tray again anytime soon. This artfully adorned magnetic lid and rolling tray go together like peanut butter and jelly. Mobile joint rolling optimized!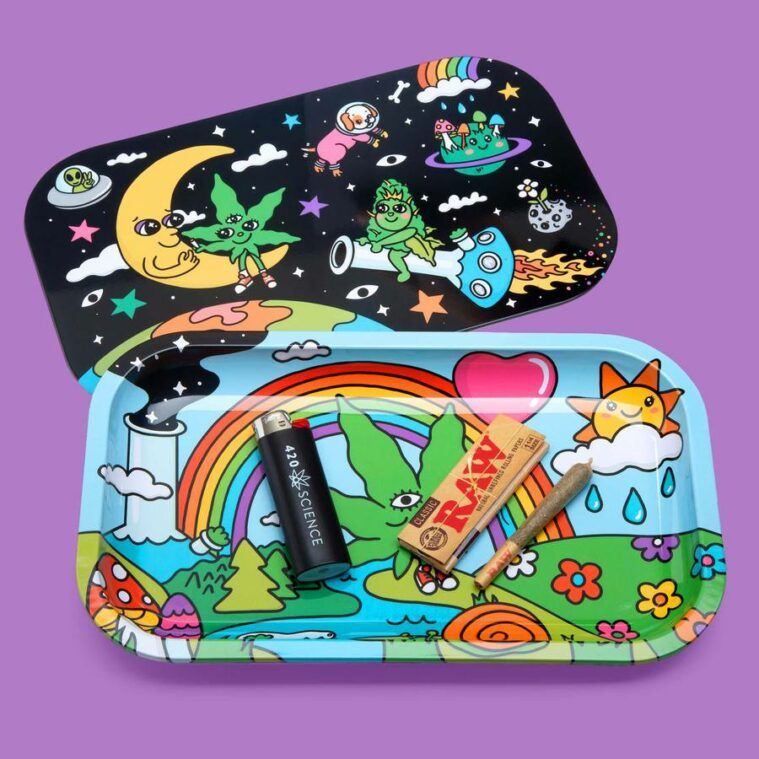 3. Pax – Era Life – @Pax_official – $35
Airy and diminutive with 2.5x the battery life, you'll top this unique vape battery with an oil-filled pod for a pint-sized powerhouse puff. With so many color designs to choose from, it's a stoney extension of your personality.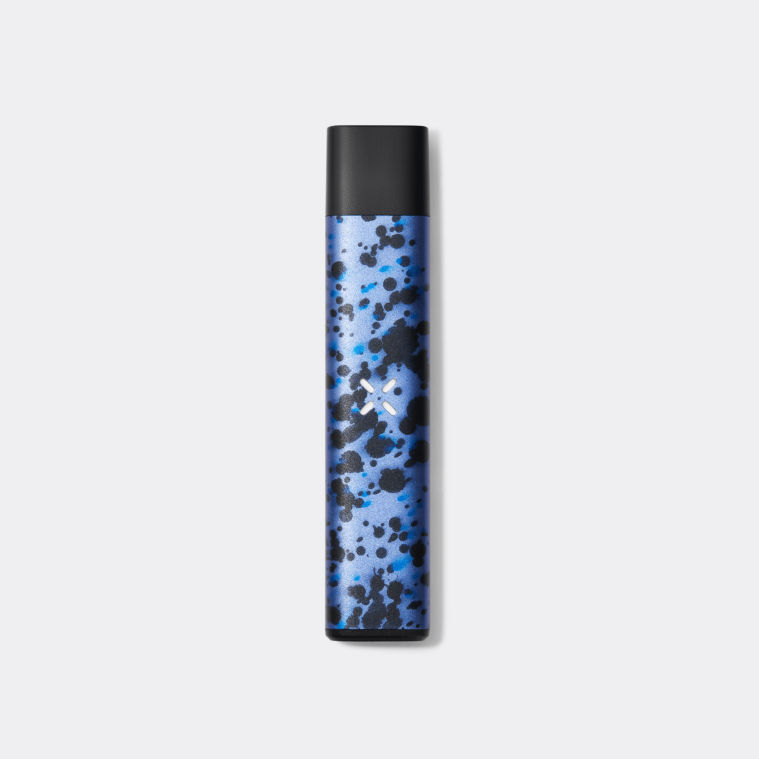 4. Blazy Susan – Spinning Rolling Tray – @blazysusan – $80-$145
The ultimate home base for all your weed things. If your life requires more organization, this will keep every dab accessory right where you left it. Spin to win!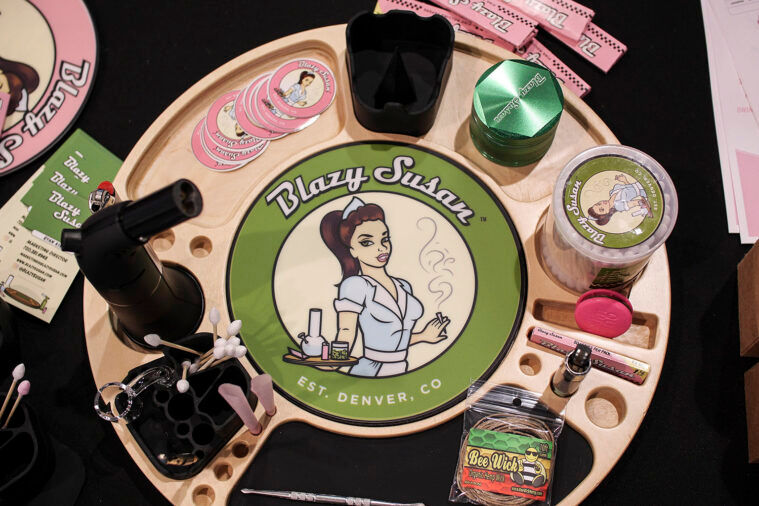 5. Phoenix Art Project – Eco Poxy Natural Resin Art – @pheonixartproject – $30-$89
This handmade desk art is designed from pieces of nature collected in New England and cured in eco-poxy, environmentally-friendly resin. Framed, on the desk, or hanging from the tree – Cannabis enthusiasts will cherish the uniqueness.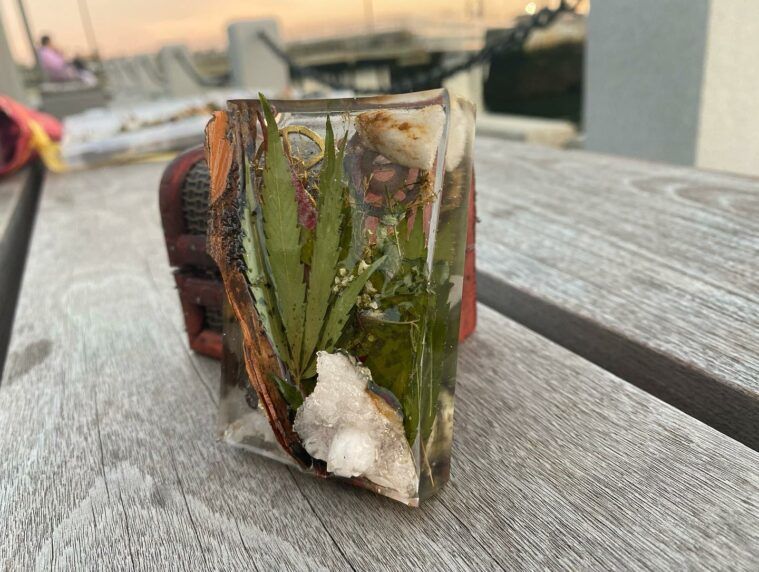 6. Dynavap – Battery-Free Vaporizor – @dynavap – $87-$225
The innovative design allows clean airflow, which equates to an old school meets new cool experience. With more control over the temperature, you're distinctly in charge with ultimate access to the true flavor of your weed and oil. Dynamite!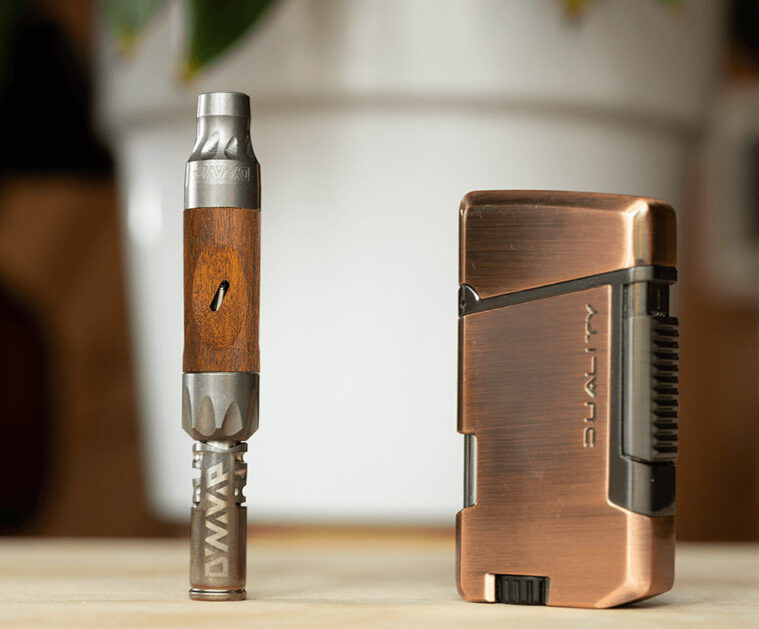 7. Sitka – Hash Dome – @sitkagold – $150
High-end smokeware is few and far between, but this old-school hash company is bringing the dome to your home. Bucket list complete!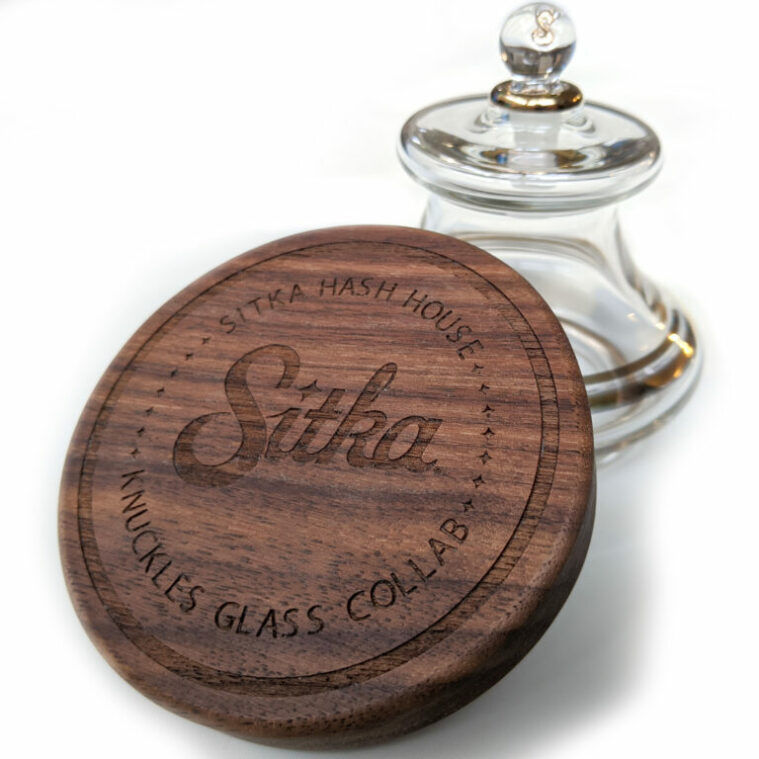 8. TOTEEZ – Mini Bins – @toteeztinytotes – $10
Who needs a nug jug when you've got a tiny tote? Miniatures are fun and now you can match your weed stash with your garage stash with this cute, durable box.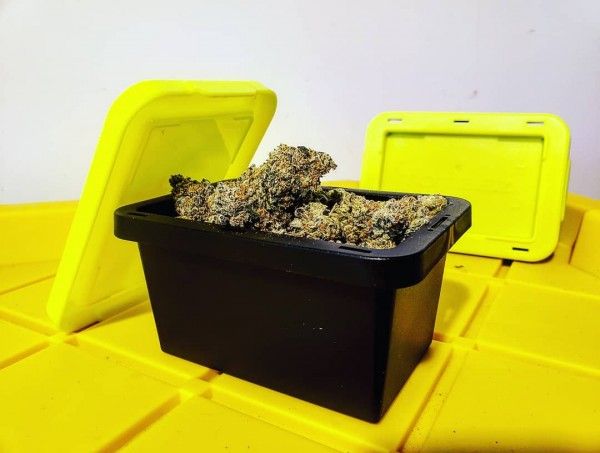 9. Puff Puff Pass – Card Games – @playpuffpuffpass – $15
Put the drinking games back in the closet for a stonified replacement. Thought-provoking cards allow players to modify the rules as they go, making the fun virtually limitless.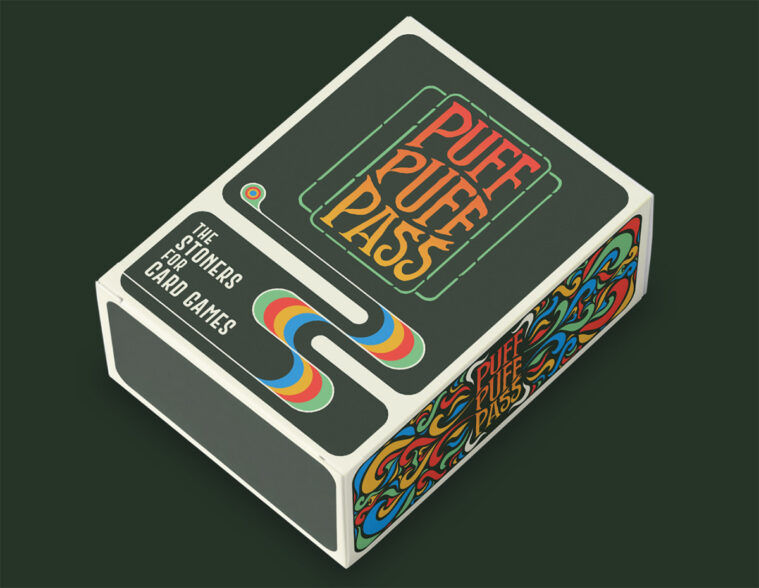 10. EZ Pipe – Ooze Lighter and Pipe Combo – @ezlitepipe – $9.99
Take your entire show on the road with the Swiss Army Knife of weed pipes. Inexpensive and practical, it's an all-in-one compact device that keeps all your vital tools in one handy place.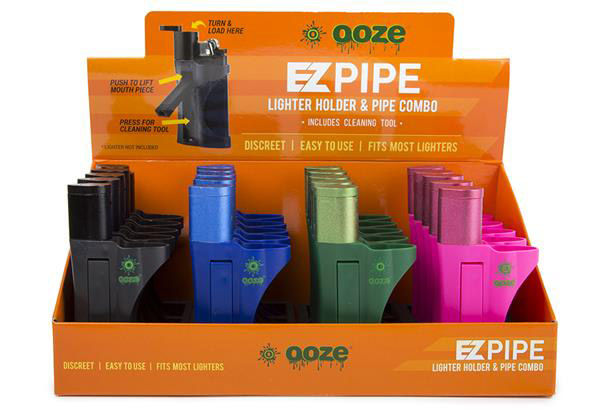 11. Powerhitter – Touchless Smoking Accessory – @powerhitterco – $25
Since the 1970s, this squeezable tube has been letting you rip it without lipping it. Just load your joint inside and watch the smoke pour into your mouth like fog rolling over the hilltops. Now you can smoke a joint in the shower.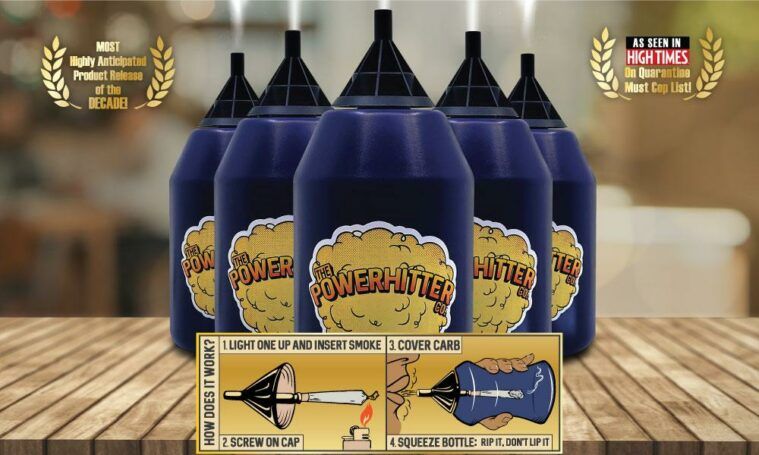 12. Vessel – Automatic Vape Batteries – @vessel_brand – $45-$60
Where discretion meets style, these beauties are at the top of their class. With sleek designs and high-end functionality, you'll feel spoiled with every taste. If you're spending on quality oil, it makes sense to invest in the best.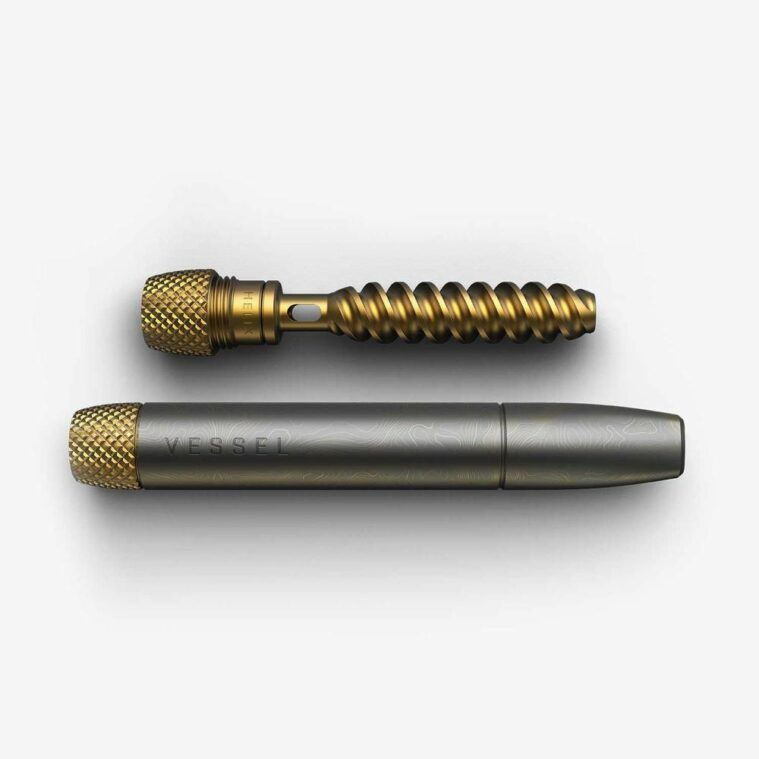 13. Stache – Rio Portable Dab Rig – @stacheproducts – $199
Whether you're at home or on the road, this cold-start device will get you properly ignited. With a built-in butane torch, dead batteries and burnt out coils are a thing of the past.