With COVID-related travel restrictions slowly lifting, many of us are stoked to finally board a plane and get out of dodge. It's hard to compete with white sandy beaches and palm trees, but a Cannabis-fueled staycation, especially in the summer, is a close second. Of course, we at the Leaf do not condone driving under the influence, so we envisioned a weekend getaway where you'll never find yourself behind the wheel. Enter a roundtrip weekend rail tour from Anchorage to Fairbanks.
Imagine this: Your weekend starts early on a Friday morning with a stop at Denali Dispensaries. One of the only shops open at 8 a.m., Denali stocks many of the major edible brands such as GOOD, Dosed, Kreative Konfections, Lady Gray and Baked Alaska. Since this is a vacation, you can totally get away with chocolate for breakfast and we'd recommend picking up something sweet. Plus, weed disguised as cookies is the perfect way to discreetly and respectfully consume at family-friendly locales.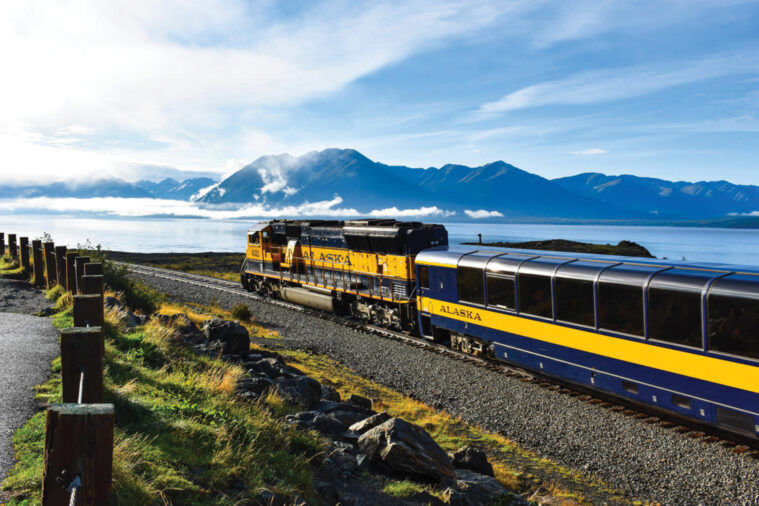 Once you're fully stocked, you only have to traverse a few city blocks to get to the historic Anchorage Depot for your 9:15 a.m. train departure. Your train will be operated by Princess Lodges and since they cater to tourists, you can rest assured that you'll be riding in luxury. On the RAT Tour, you'll ride in glass-dome railcars from Anchorage to Talkeetna. As the effects of your edibles kick in, let yourself get wrapped up in the excitement of your fellow passengers as they experience Alaska for the first time. There is definitely something to be said about the pride one feels when outsiders fall in love with the place you call home. If you forgot to pack snacks for the inevitable munchies, don't worry – Princess Lodges offers meals for purchase.
After a breathtaking three-hour ride, you'll find yourself on the outskirts of Talkeetna. A quick taxi ride or relaxing walk will bring you into town. With a few hours to kill before checking into a B&B for the night, we'd recommend getting some grub at the Talkeetna Roadhouse before moving on to explore the township. Just make sure you don't miss your chance to pick up a loaf of bread from the Talkeetna Spinach Bread food truck. The gooey, cheesy, garlicky bread is easily one of the best Alaskan stoner foods.

With your belly full, your next stop should be The High Expedition. This log cabin-themed dispensary is full of historical climbing displays, perfect for the curious stoner. While there, be sure to dig through The High Expedition's extensive merch. From snapbacks to hoodies, this is some cool Cannabis swag. Now that you're settled in for the night, you might want to pick up some local flower or pre-rolls for a nightcap. Just be sure to respect the rules at your B&B and don't toke inside, or around families with kids.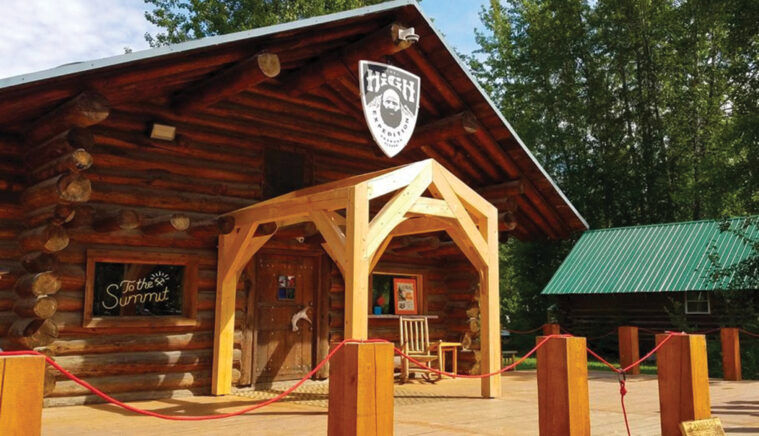 Once you're properly buzzed, head over to Mountain High Pizza Pie for some live music and a large pie. If you're feeling adventurous, snag the pizza by the same name – which reportedly has "everything but the mosquitoes."
The next day, after what we hope was an indica-induced sleep, you'll board the train again. Departing at 11:20 a.m., the Denali Star route will take you on a nine-hour journey over and around picturesque mountains. Once you arrive in Fairbanks, make your way to Good Titrations to take advantage of Alaska's only consumption lounge. Not sure what deli flower to try? Give Denali Gold's White Widow a shot. A classic hybrid, White Widow mixes a relaxing buzz with an invigorating and energetic high that comes in waves.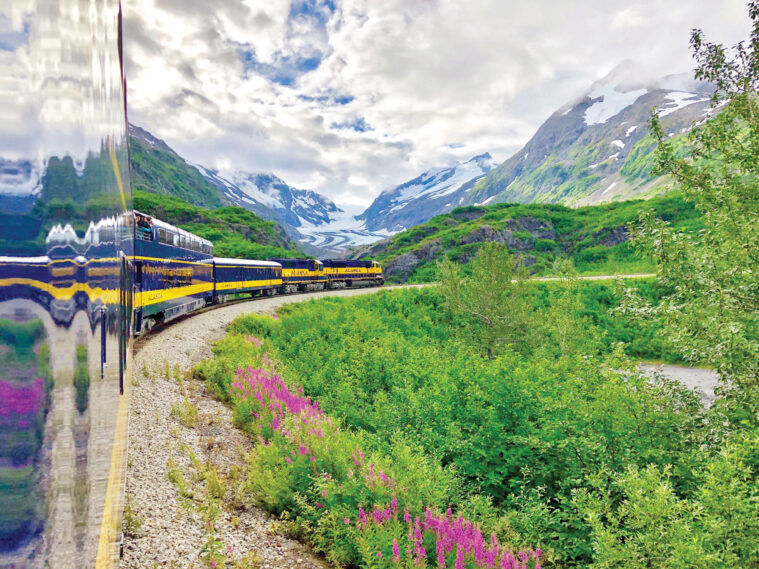 When you've smoked all your flower, catch an Uber over to The Marlin for live music and beers. If you're lucky, you might even catch an Avery Wolves show that will have you dancing on the tables. Just don't get too faded. Your train back to Anchorage leaves at 8:20 a.m. on Sunday morning.
The 12-hour journey back to Anchorage is the perfect time to finish off any remaining edibles. As the high washes over you, take some time to vibe out and relax before another work week.
RAT rail tickets and tour packages can be purchased at princesslodges.com. Return rail tickets via the Denali Star route are available for purchase at alaskarailroad.com.