Every year, our annual Culture Issue asks, "What is Cannabis culture?" For an increasing number of fans, the answer comes in two syllables:
Berner.
Powered by his globally recognized Cannabis brand, fashion line, 38 albums to his name, and nearly 2 million Instagram followers as of this writing, any move by the 38-year-old founder of the Cookies empire tips the market scale like a fist on a triple beam.
New store? Lines around the block. New Cookies-Starter jacket collab drop? People camp on the street for a place in line. New album? Nas, Future and Rick Ross step up to spit a verse.
In 2021, Berner stepped up to his toughest challenge to date. In the midst of opening new stores, launching new menus and blessing new business partnerships, he got hit with a cancer diagnosis.
So he recorded an album.
We connected with the man behind it all to discuss his brand, his future and his new album, "Gotti" – which seals his Mafia Trilogy with a lushly produced homage to Don John Gotti, Sr.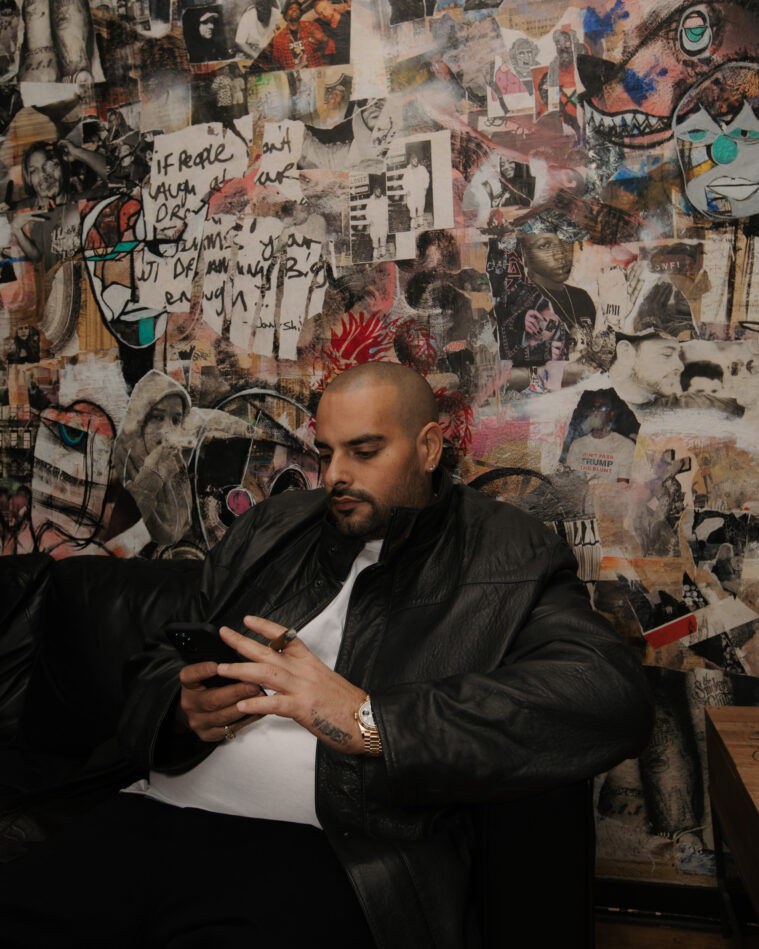 "You're looking at the owner. All the teams play for me."
Born Gilbert Anthony Milam, Jr., Berner started small in the early 2000s, trapping and stacking. He dreamt of launching simultaneous careers – Cannabis, fashion, music. He wanted it all.
So he pushed. Hard.
He made enough money to start his own fashion brand, naming it Cookies after the now-legendary strain he brought to market. He started releasing albums at a frenzied pace of multiple drops per year. Fast forward to today, and there are more than 40 Cookies-branded stores across 17 markets in four countries. If you've bought Cannabis anywhere in the past five years, there's a good chance it was crossed with Cookies genetics. Some of your favorite cultivators likely grow for the Cookies brand.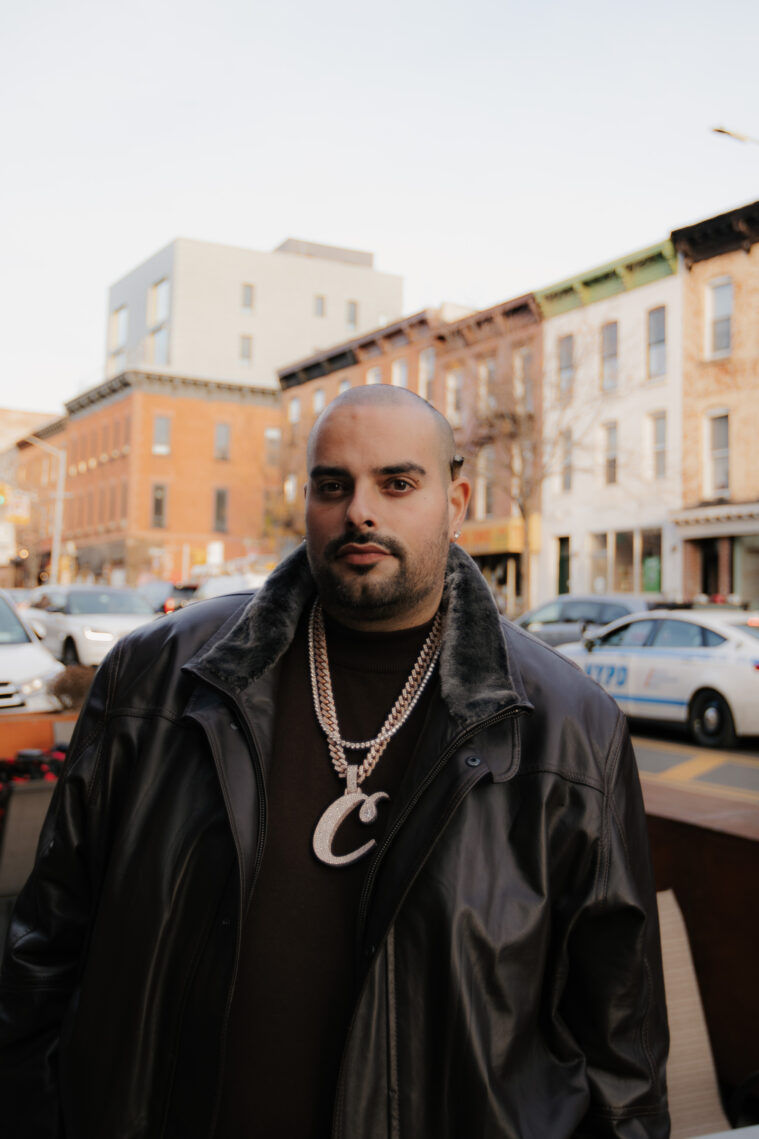 If there's a magic recipe, Berner has it.
"Without a good team, none of this shit would be possible – from leadership, all the way down," he said. "My main focus is making sure that what I want to happen for Cookies is happening, everywhere we expand. Whether it be the menu, or the look for the store, the experience in the store, new strain names, branding, keeping the clothing line popping. I focus on mostly creative stuff, and let my partners handle the business. Once the business is at the finish line, I come through and overlook, and give my approval, and my blessing, and boom – it's done."
"Pressure makes diamonds and Bern will never fold."

As summer turned to fall, Berner received the news so many fear. It was colon cancer. But it was operable. He decided he had to get into the studio. He called his old friend and collaborator, Cozmo, to set it up.
Next, he flew out to meet with John Gotti Jr. to ask permission to name his album after Gotti Sr. Not only did Gotti Jr. offer his blessing, but he provided previously unreleased audio of his father from the federal case against the Mafia Don.
"For me, it kind of felt like it might be my last body of work, and I was paranoid with the cancer situation," Berner said. "… Music's always been therapy, it's always been my journal for me. I was looking to make a really good body of work, but also, I wanted to prove my work in the music space."
Berner brought in a stacked deck of heavy-hitting collaborators for the effort, and they brought the heat on their verses draped over the lush instrumentation of Cozmo's beats. It took a month, from diagnosis to finished album.
"There were a lot of emotions," Berner said. "I didn't really allow myself to get stressed out about the cancer thing, because I was stressed out about having to figure out how to finish the album in time, and make sure it sounded great – and I had the album artwork, and everything lined up for the release. So it was good, and it kept me distracted."
In addition to being a welcome distraction from his diagnosis, the music, like every project Berner endeavors, helps build up the rest of his enterprises.
"I feel like the brand makes the music special, and the music makes the brand special," he said. "They both organically promote and big-up one another. And I feel like the fashion, the music, and the bud is a powerful combo. And we're kind of the first ones to pair that and pull that off. It was all things that I really loved and wanted to do, and they all complemented each other."
"Do whatever it takes. It's all gas, no brakes. Can't slow down."
It's a week into December and Berner is calling in from the road, on the way from his Bay Area home to L.A. and Palm Springs for a music festival and the Cookies company Christmas party. He's pushing hard to cram everything in before starting his cancer treatment after the holiday.
Famous for his insatiable need to build and create, Berner has only stepped harder on the gas pedal since his diagnosis.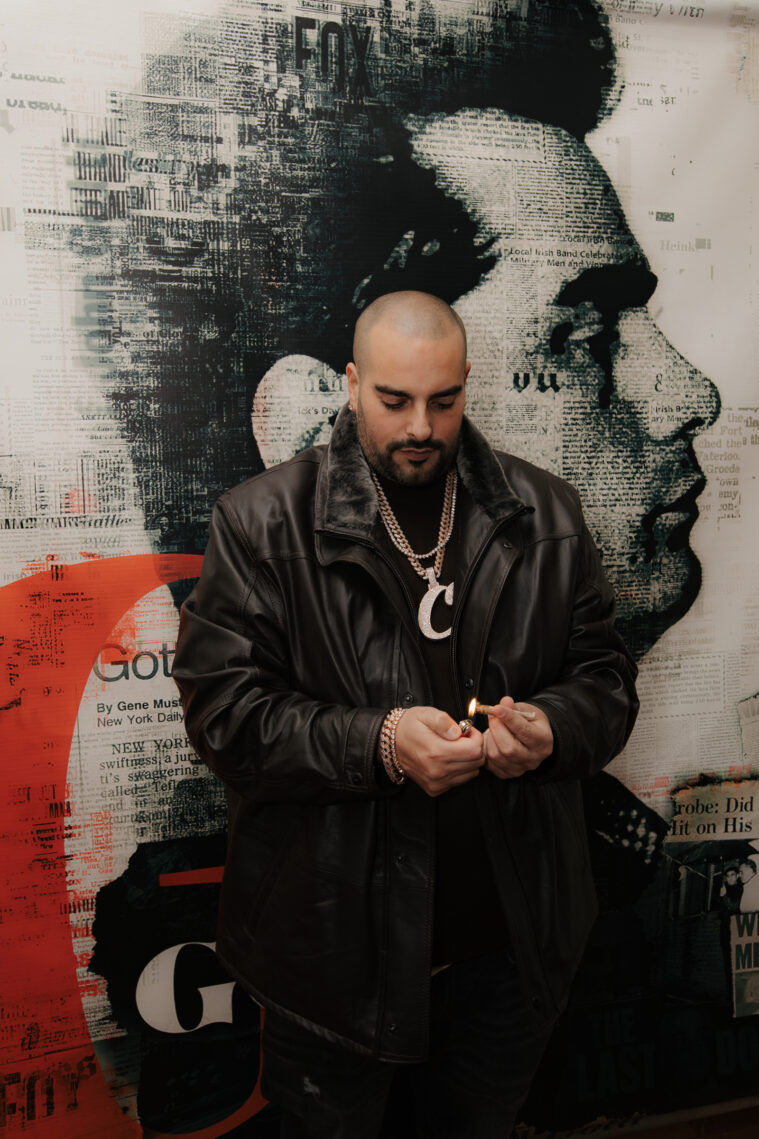 "If you really put it in perspective, I found out I had cancer, I recorded 'Gotti' for a month, I came home, I did surgery," he said. "I had to recover for two and a half weeks, went to New York, did a 10-day press run. I only came home yesterday for one day, spent the whole day with the family, watched a movie, had dinner, enjoyed the day. Hopped on a bus at 7 a.m. today, driving all the way to L.A., do a radio interview as soon as I get there, do a listening party for the press, kind of like a meet and greet for the press, do a music video until about 3 a.m., wake up at 7:00, get on a bus to the company party, come back … perform at Rolling Loud (music festival). The shit doesn't stop. So the point is, you just gotta know how to enjoy the time you have in between those moments."
I share an old axiom, "The tall tree gathers the most wind." I ask if he's feeling the pressure of the strong winds, now that he's outgrown the protection of the treeline.
"Shit, I definitely feel that wind, like a motherfucker," he said. "I feel it this morning. I'm tired as hell, I'm lost, I haven't been home in hella long. But I feel like life is all about leaving something special behind, and I'm working really hard toward that."
It's an intense schedule for anyone, let alone a guy battling cancer. For him, there's no choice. He has to keep building.
"That's just like the last month or two," he said. "That's how it always is. The best thing about living like that, when you're building a company, is like, I only ask my employees to work as hard as I'm working … I can't demand that everyone's grinding hella hard if I'm not. So, by me moving like this, people know, 'Shit, if he's doing it, we gotta do it. I'm not one of those bosses or CEOs who sit back and call shots from my phone. I'm in the field, and they know that."
"No one will ever be two steps ahead of me. Nah, they ain't fuckin' with my legacy."
Berner credits his insatiable drive to his parents.
"My dad passed me the crazy genes of work ethic," he said. "I don't think I could ever slow down." His father owned his own Mexican restaurant, and his mom had her own business. They imbued him with a hustle that he brings to everything he does.
"They both told me when I was growing up that you've got to be your own boss," he said. "You don't want to work for nobody."
For Berner, family is the main motivator. He spends as much time as he can imparting knowledge to his daughter, and he married his longtime girlfriend in January.
"A good household is everything," Berner said. "Having a strong family is everything. And my kid is my motivation to keep rocking, and keep fighting. And I feel like I'm leaving a really good example for her, about being an entrepreneur, being a businessperson, and also being a leader. So I'm just glad to be able to show her what I'm doing, and how I'm handling (the cancer diagnosis). I could have been at the house, all bummed out and not doing anything. I think it's a great example for her on how to handle things, when things like this come in. I always joke with her that I want her to be the CEO of Cookies one day. I always game her up."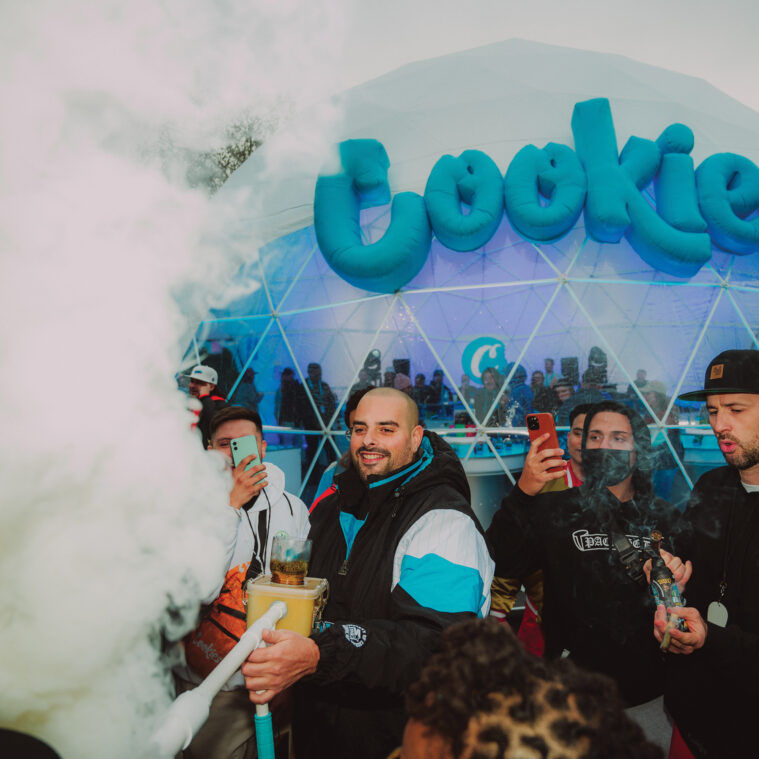 "Legendary moves only."
With chemotherapy set to fade in the rearview, Berner continues to push hard, aiming to build Cookies' cultural influence past the point of immortality.
"I think what's next for me is trying to make sure Cookies lives forever, and plan out the menu for the next 100 or 200 years," he said. "It sounds a little crazy to say that, but it's definitely possible with tissue culture and the amount of breeders we have."
As huge as that dream sounds, it's still not enough for Berner, who's already looking at another cultural conquest on the horizon.
"I think the next thing for me is film. That's always been my biggest passion," he said. "I've already written like two or three films, and I'm working on some scripted series stuff. That would be my ultimate goal. Not to sell Cookies, but maybe find a partner who brings a little liquidity to the table in the near future that would allow me to kind of do what A24 is doing right now. I would love to produce quality, real content. If I had it my way, and cancer doesn't take me down … the next thing I would do is take whatever money I made and put it into film."
As he continues to pile lofty goals on his plate, the most important challenge lays ahead – and Berner seems to be approaching the cancer fight with the same unstoppable forward momentum he takes to everything.
"After my mom died from cancer, I spent time going to Children's Hospitals, and seeing kids that were suffering from cancer," he said. "… It's always been something special to me to try to fight cancer with good energy. So that's what we're doing. If people want to know how I'm fighting it, I'm fighting it with good energy. And that energy comes from music, weed, and good people – and that's it."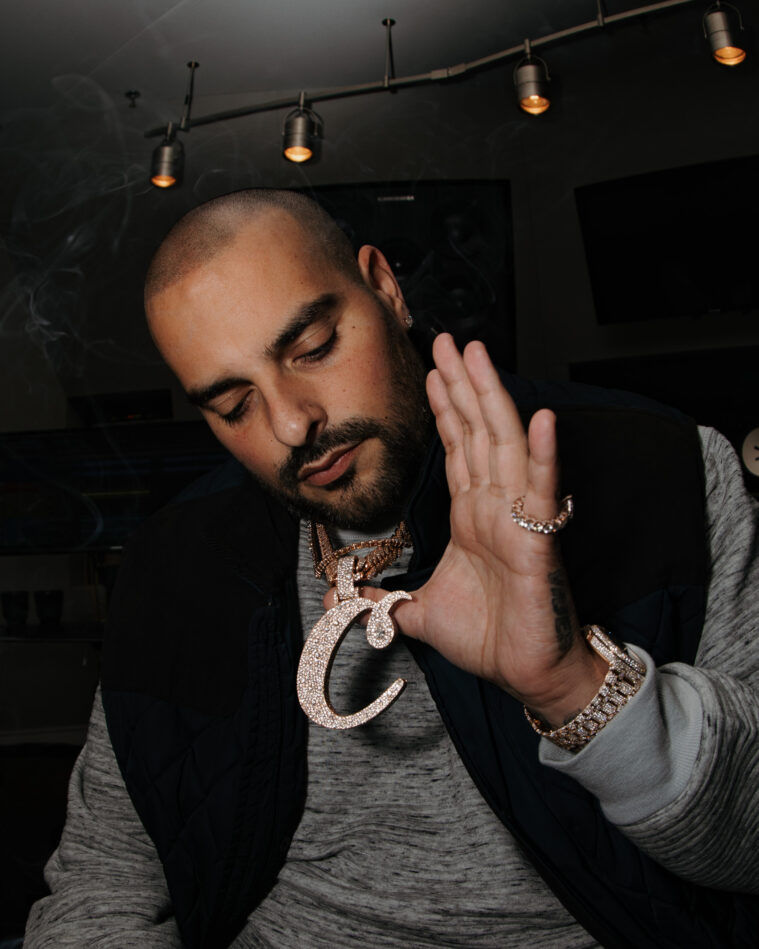 The print version of this story listed an incorrect age for Berner. The Cookies founder, fashion designer, and rap icon is 38-years-old.