In an age when self-expression through art and fashion is available at our fingertips, it is no surprise that the modern Cannabis user is more likely than ever to proudly rep their favorite plant – using weed motifs as a mode of doing so. Both Cannabis and fashion brands alike are entering the marketplace looking to help their consumers embrace this healing plant as a style choice, elevating the culture along the way.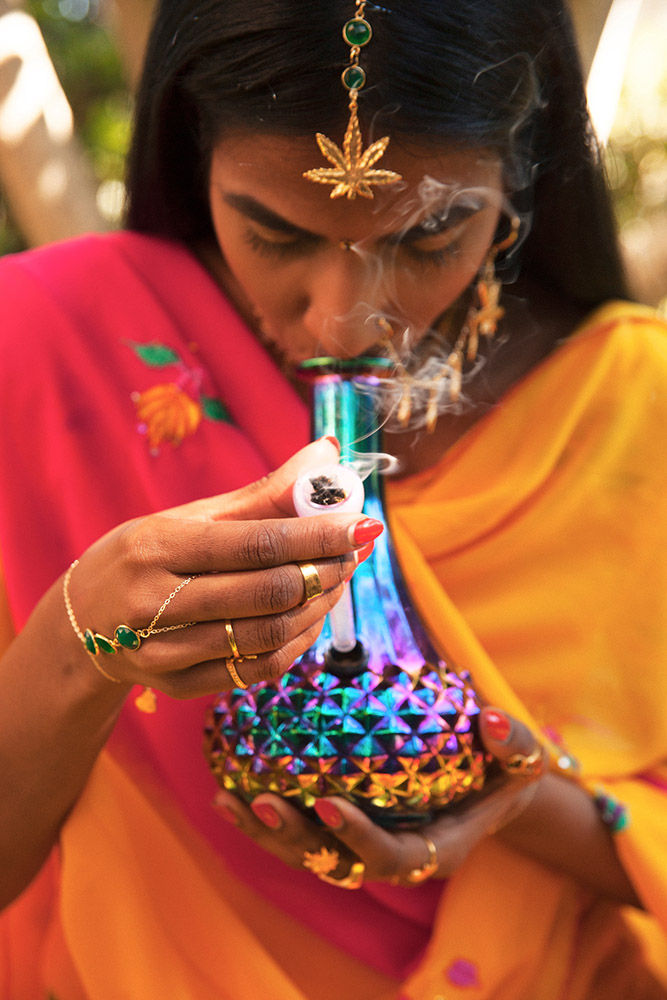 Founded in 2011 by LA jewelry designer Rhianna Cooper, VidaKush is the definition of the cool-girl aesthetic. Fueled by modeling and collaborations with some of the most creative women in LA, VidaKush has been a defining staple of the modern, trendy Cannabis user. Using subtle yet recognizable Cannabis motifs in her work, Cooper has found a way to balance style and message. Her intention nearly a decade ago was to transform Cannabis apparel from tacky to chic. Back in those days, even in her hometown of LA, there was still a heavy stigma associated with Cannabis use. Through her accessories, Rhianna quickly discovered that the small gold or silver weed leaves adorning her rings and necklaces helped change the image of the stereotypical smoker. In addition to being gorgeous and intricate, her accessories also act as a type of secret signal – connecting with fellow Cannabis enthusiasts based on a single piece of jewelry, without having to say a word. During the early days of recreational Cannabis, Rhianna connected to the masses of women and femmes who didn't feel seen by the mainstream, male-dominated Cannabis world. Through curating formal events, chill creative kickback sessions and fun weed-fueled photoshoots, VidaKush has played a unifying role in femme Cannabis culture. Besides the plant, Rhianna also draws inspiration from her heritage: half Indian and half American. The combination of her parents' cultures and the mesh of traditions she experienced growing up influence her love of bold colors and accessorizing every part of the body. Using bright, shareable and high fashion editorial shoots, VidaKush has successfully changed the image of Cannabis fashion from tacky weed socks and corny t-shirts to a more refined and fashionable motif.
VidaKush  | @vidakush | vidakush.com 
---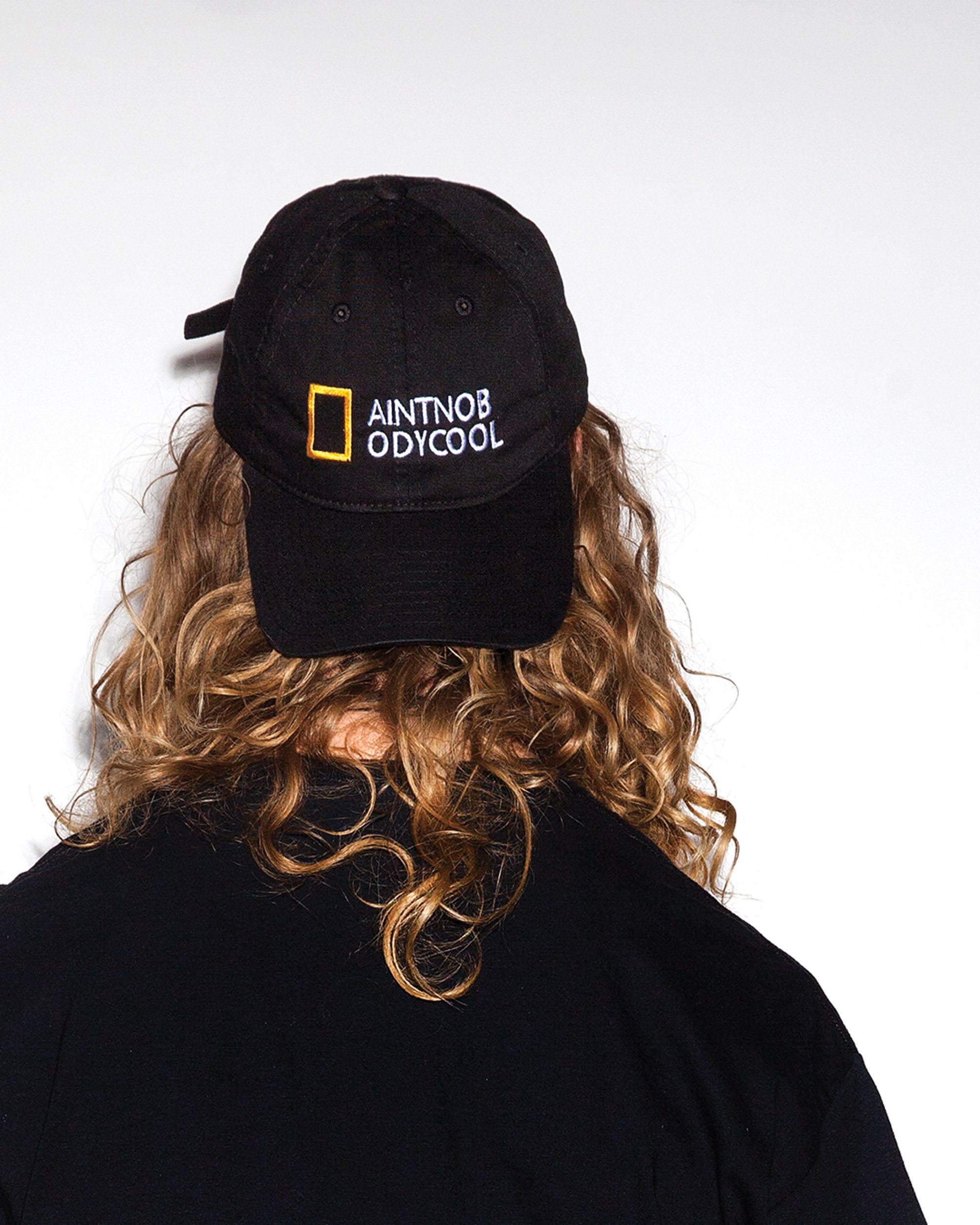 In their recent collaboration, streetwear brand Aintnobody cool joined forces with Green Dawg Cultivators, well-respected Cannabis farmers in Los Angeles. Their strain, inspired by Aintnobodycool's recent collection, is called America's Most Wanted. A streetwear stoner's dream in which the packaging matches the print of the clothing, this collaboration truly takes the meaning of high fashion to the next level. In the ever-changing worlds of hip hop, streetwear and Cannabis, Aintnobodycool aims to "level the playing field" by making accessible fashion that unites these three cultures. Upon first glance, one might not grasp the direction of this seven-year-old brand, but that's what its founders, Serp and Alex Diamantakos aim for. Their driving brand force is the "freedom to have no rules" – reflected in their humorous, often troll-level marketing. Playing on humor, mystery and youth as their main themes, Aintnobodycool uses mostly graphic-based screen printing, but the brand also explores the resourcefulness of skate culture through techniques such as cut and sew. Aintnobodycool's Cannabis collaboration with Green Dawg Cultivators is available at select retailers, including Cookies and Lemonnade.
Aintnobodycool | @aintnobodycool | aintnobodycool.com
---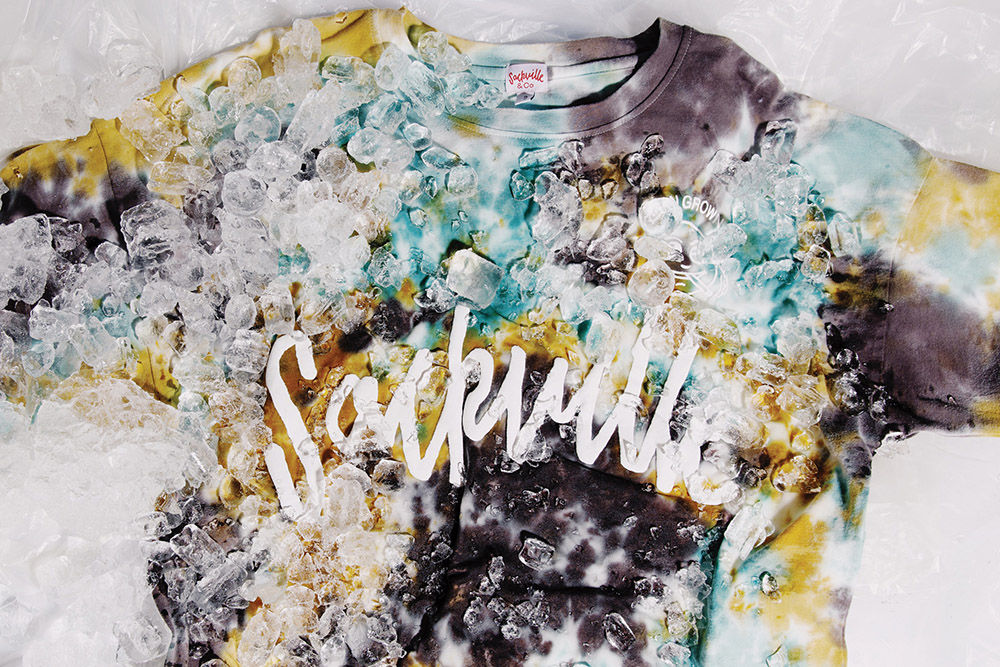 Sackville & Co. is a contemporary Cannabis brand designed by women who like to smoke weed, and Lana Van Brunt and Hayley Dineen are the Brooklyn-based duo behind the style-focused Cannabis lifestyle brand. The pair bonded over their shared frustration of not being able to find chic Cannabis products to fit their personal style. Dineen cut her teeth at the world-renowned arts and design college Central St. Martin's in London, going on to design for high-end brands including Yeezy, OVO, Vivienne Westwood and more. Van Brunt employs her marketing genius to the Sackville brand from her time as a director at VICE Media and ATTN: Media. From crystal ball pipes to their "weed out the bad vibes" hoodie, this brand is made with the creative consumer mind. They believe that Cannabis has been a hidden catalyst for creativity and exploration within fashion, art and music since the beginning. Being artists first,  their aim is to build a diverse community that brings together creatives across these disciplines worldwide. Sackville & Co. collaborates with artists and brands who love to create unique work that reflects modern consumption. "To us, fashion is a modality of individual expression. Both Cannabis and fashion are uniquely personal journeys, with no right or wrong way to express yourself. We aim to design products that allow people to express their own aesthetic through uniquely curated Cannabis rituals. Evolving and having fun with your sense of style in all areas of life is what we're about!" 
Sackville & Co. | @sackville.and.co | sackville.co
---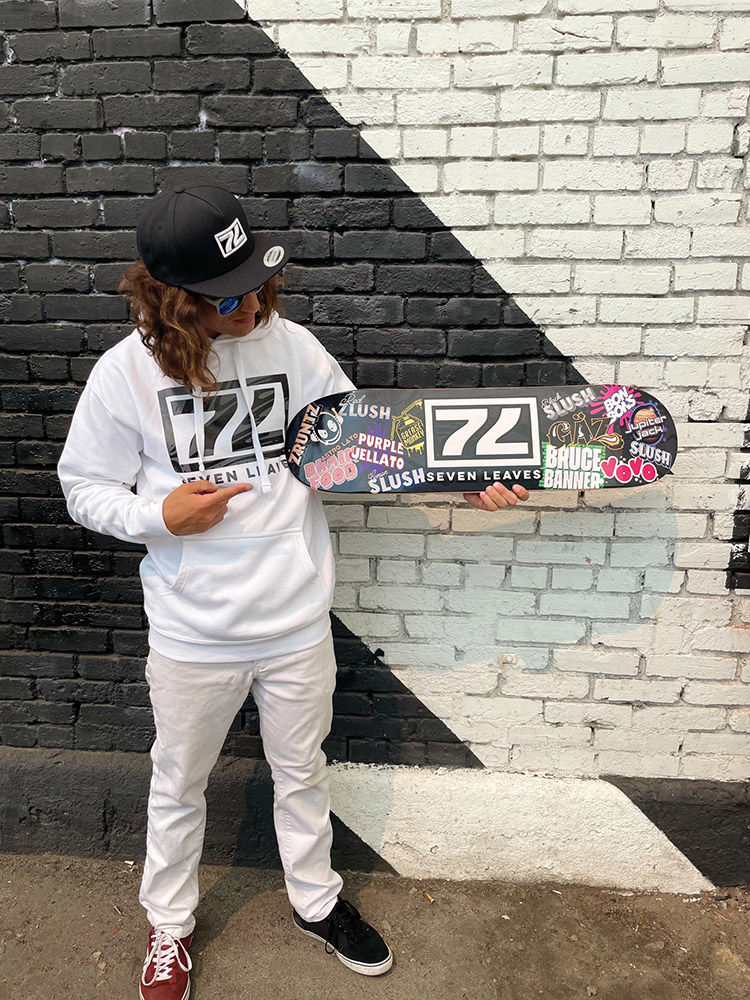 Founded in 2017 under Proposition 215, Seven Leaves entered the California Cannabis market with the intention of turning premium Cannabis into an art form – with their indoor flower being grown in a state-of-the-art facility without the use of pesticides. Through the use of targeted sponsorships with extreme athletes, DJs, musicians, and artists, Seven Leaves aims to promote an active and creative lifestyle. Fast forward to today's current legal landscape, and Seven Leaves Cannabis is a top seller in California's recreational dispensaries. The question remained, however, how does a brand confined to one state expand nationwide? The answer: apparel and merchandise. Going across state lines as a Cannabis brand is impossible until federal legalization, so Seven Leaves decided to sell lifestyle products such as sweatshirts, skateboards, and other branded items – which are often inspired by one of their premium Cannabis strains. By expanding their brand into apparel, Seven Leaves has noticed a major expansion in their social following and brand awareness, even gaining an international customer base. The goal behind their merchandise is to set the stage for brand awareness once federal legalization allows for a national operation.
Seven Leaves | sevenleavesstyle.com | @sevenleaves_ca
---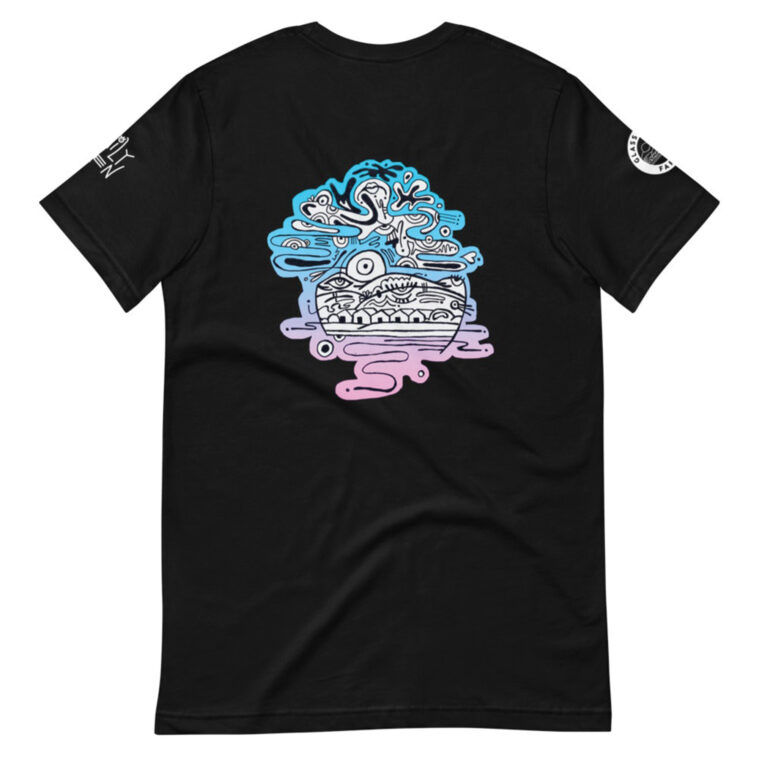 Cannabis artist and Leaf contributor Emily Eizen collaborated with Carpinteria and California's Glasshouse Farms on a t-shirt design that reimagines the farm's logo and benefits the Transgender Law Center.