When it comes to Cannabis and equality, the practice of consuming this ancient medicine shouldn't be taken lightly. It's imperative to support brands that better the community, as we as individuals have the power to lift each other up and direct the dialogue to create the industry we want to see. Sure, there's benefit from outsiders coming in with relevant experience and resources, but only if they reinvest into the community. If corporations show up solely for financial gains, however, they don't deserve a seat at the table – specifically the table of modern-day healer Chef Haejin Chun – whose medicine is a stunning spread of authentic, Cannabis-infused Korean American cuisine.
Big Bad Wolf
Chun is a first-generation Korean American who's built a name for herself within the culinary Cannabis industry, as well as her own community, through the company she founded in 2015: Big Bad Wolf. The inspiration for the name, she says, comes from Korean folk tales.
"My grandma used to tell me stories about wolves when I was younger, and that always stayed with me," she explains. "Then, later, I learned that wolves lead the pack from the back, making sure everyone gets there. Since I consider BBW to be more of a community than just a supper club, this seemed appropriate."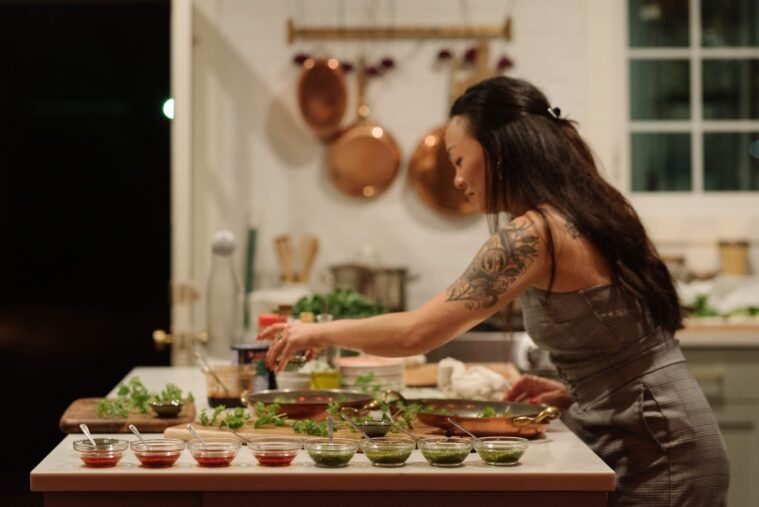 Throughout young adulthood, Chun found healing in Cannabis for social pleasure and pain and anxiety. The medicine was always part of her journey, but it wasn't until Cannabis became recreationally legalized in 2018 that she incorporated it into her private Chef business. The transition was seamless and she actually felt more aligned than any other time in her life.
"It would have taken more energy to stop that momentum than to ride with it," Chun shares. "My friends were in the industry, and it was all around me, so I hosted one dinner – which spiraled into what it is now, seven years later."
With a degree in Fine Art from California College of the Arts, Chun has always loved curating engaging experiences – a fact that's apparent at her pop-up events. Her keen attention to detail creates a level of intimacy and one-of-a-kind moments that attendees can appreciate and enjoy.
"For me, it's less about being a technical, classically trained chef," Chun explains. "It's more about bringing together the community, building a table that's meant for all of us, and using that table as a safe space to gather to continue to have these kinds of conversations."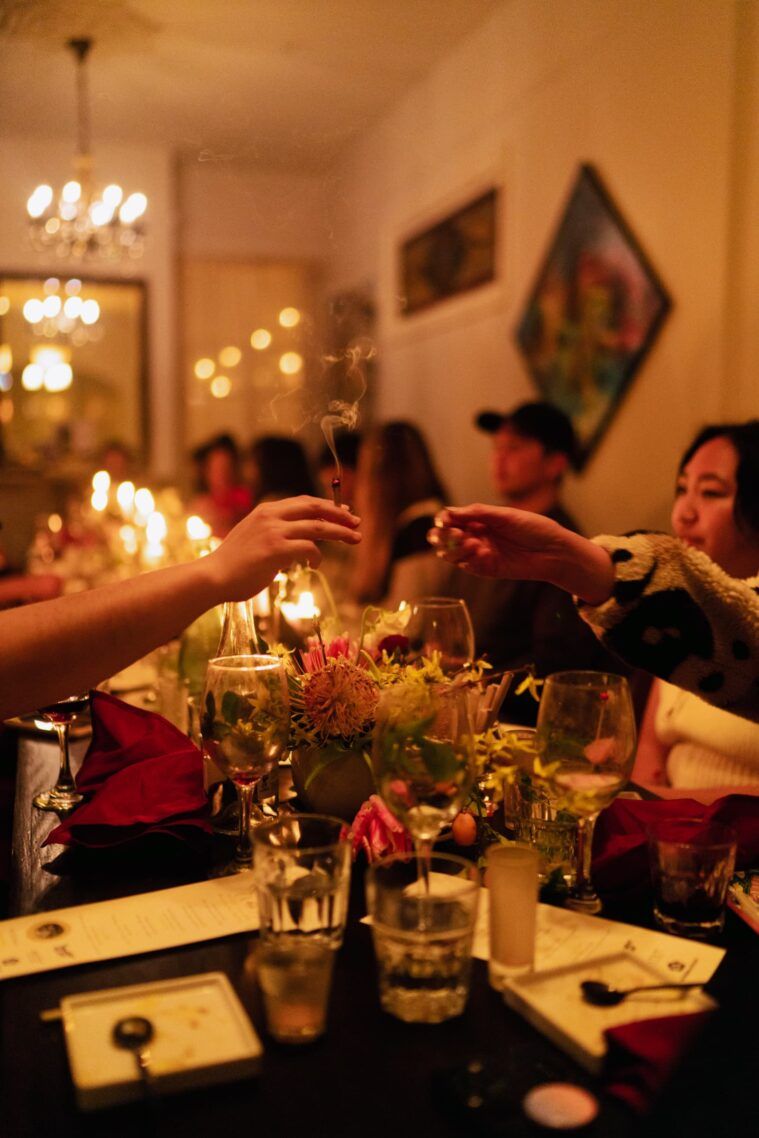 Though not classically trained, Chun did spend two years in Paris fine-tuning her culinary skills while remaining true to her Korean heritage.
"My food is like me – diverse, multi-faceted and well-traveled," says Chun. "Yes, I grew up eating Korean food … but growing up in California, I also ate In-N-Out and tacos just as much."
These varied influences combine to create a culinary style that she defines as "Contemporary Californian, seasonal, with Korean flavors." Then, of course, there's the Cannabis – which she's incorporated into everything from bacon fat to kimchi. "My favorite infusions are kief honey and live resin sesame oil," says Chun. "I also get a lot of requests for my infused brown butter, pan-fried, black sesame mochi. And my bulgogi dumplings are always a hit, too."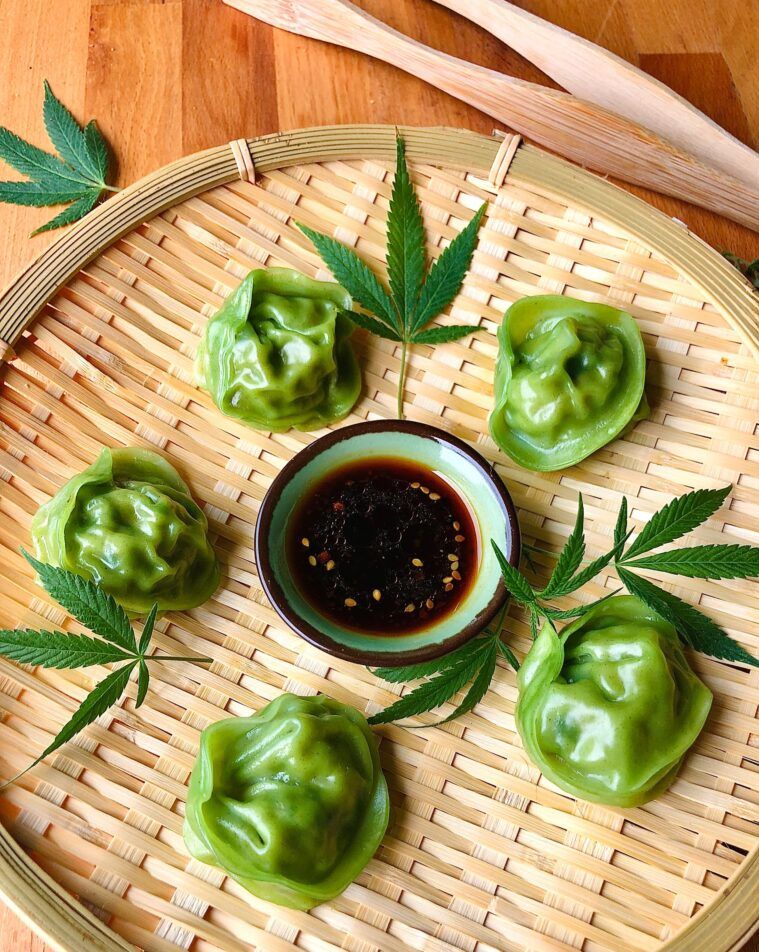 A Sacred Space
The business is not solely about the food, though – the Big Bad Wolf platform is a means to amplify minority voices, intentionally connect aligned people and brands, and help those in need.
"I am facilitating healing the healers – nourishing people on the front lines that are exhausted, helping them remember who they are and why they are doing the work," says Chun.
One of Chun's favorite aspects of her work is connecting women to each other and highlighting women-owned brands through her Women's Dinners.
"That's really where my heart is," Chun opens up. "There's this spiritual aspect that goes beyond the dinner. I've watched that ripple effect, even from my first Women's Dinner three years ago. People who met at that dinner who've become sisters, friends, business partners or collaborators, and it's still happening within the community today. For me, amplifying these voices is equity."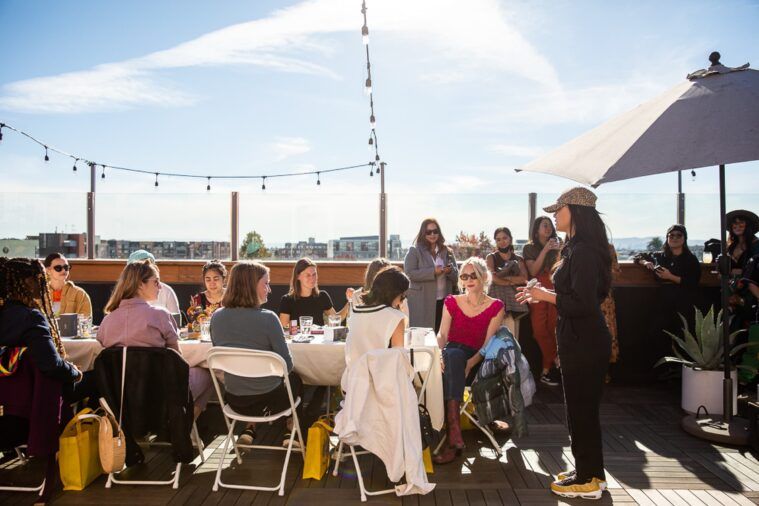 In addition to the diverse, unique menu and theme for each event, Chun pours her heart into everything she does – setting an example of how you can be mindful and create depth, narrative, and positive representation through food and Cannabis.
"Food is the ultimate universal language," she says. "It's comfort, it's love, it's the gesture. Then you combine that with the ceremony and ritual of Cannabis, which for many of us is ancestral – it goes back thousands of years in Korea. To activate that energy through food and Cannabis, something magical happens."
Guests are eating the Chef up just as they are her delicious infusions. As a proud, successful Asian woman, Chun is admired by individuals and businesses who crave authenticity and connection, and want to thrive without hiding or changing who they are. Not only do they respect Chun, but also those gathered around them – as if each guest is a personal friend of the Chef.
"I've seen so many beautiful things happen around my table," says Chun. "In those moments, I feel the most myself, the most aligned with the work I'm trying to do, and I feel the most seen at the same time. That is the essence of Big Bad Wolf."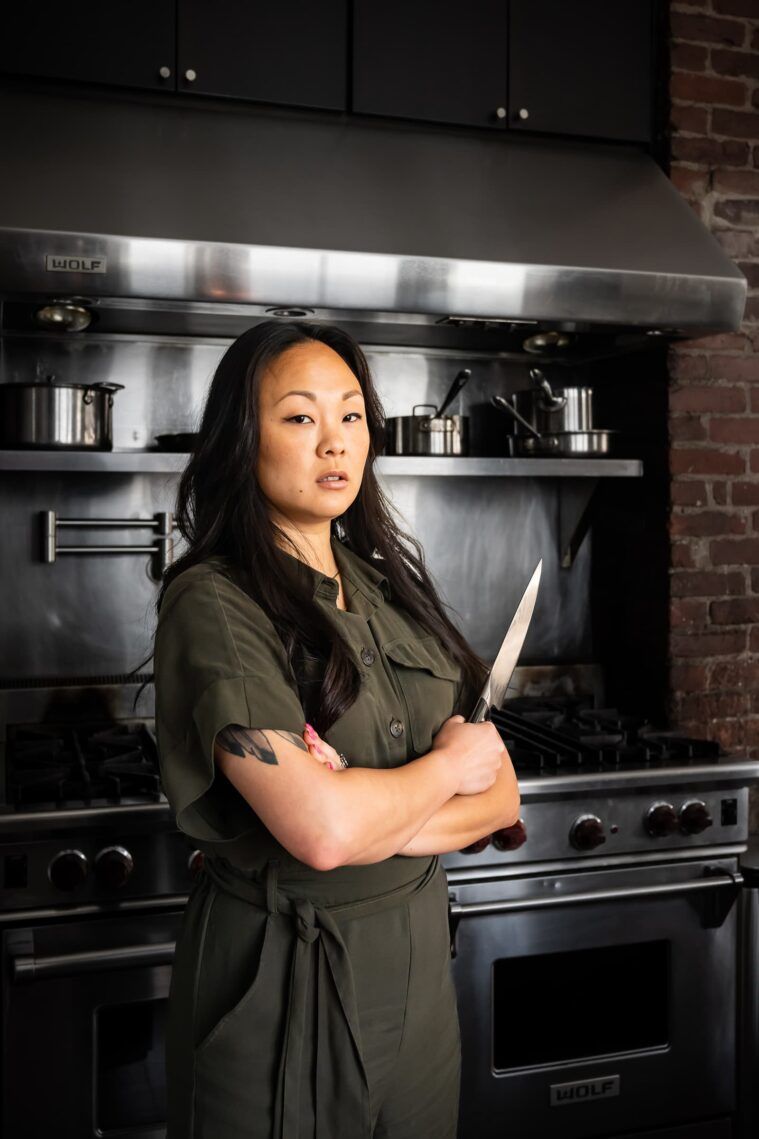 Balance and Equality
Chun's message is loud and clear: If you don't care, you can't sit with us. Like many other small businesses in the Cannabis space, Big Bad Wolf would prefer not to rely on large corporations for financial support … but sometimes, it's necessary for big and small brands to come together.
"It's about how to build a community while still being part of this industry, which is very split – it's corporate versus mom-and-pop. If I could only amplify mom-and-pop farms, or minority-owned, black-owned, Asian-owned, queer-owned brands – I would love to do that. But sometimes I'm in the trenches and I have to figure out how to sustain this," Chun confesses. "So I will take a corporate sponsorship and have a bigger brand at my table, but only if they still care about the right things and are showing up for the right reason."
Despite a premium ticket price, Big Bad Wolf dinner parties sell out almost instantly – but Chun also makes an effort to offer discounts to those who may be financially restricted, in order to maintain inclusivity.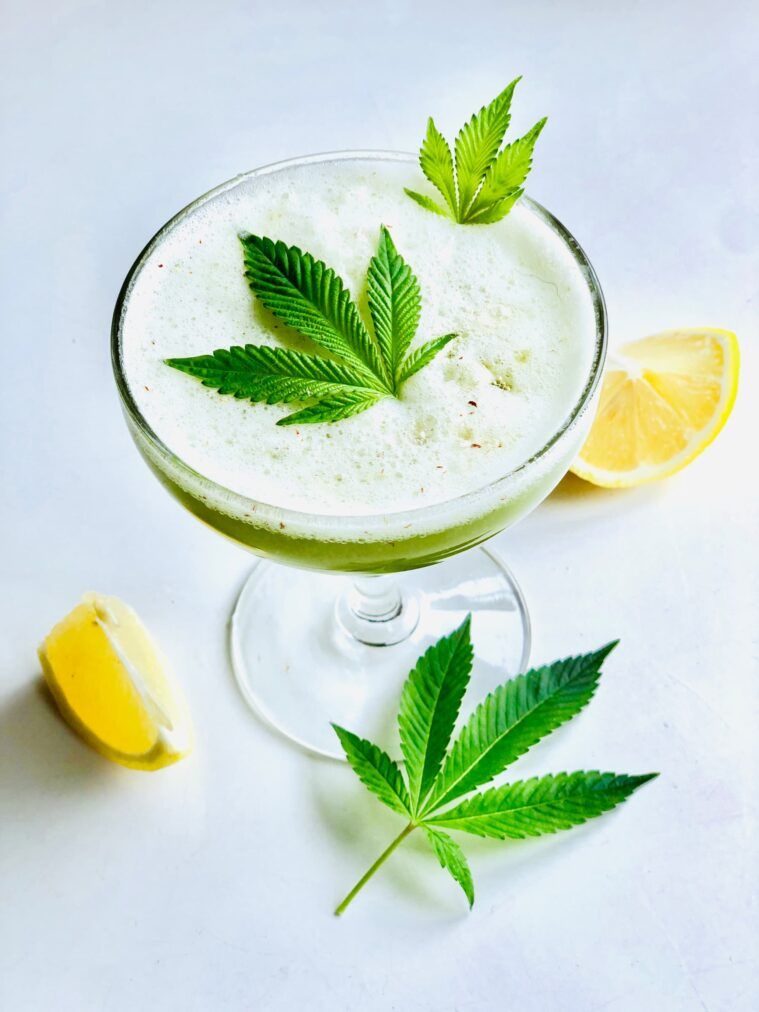 "I'll use that corporate sponsorship to make sure the rest of the table is representative of smaller brands, equity brands, my friend's brands, and people who wouldn't normally be able to afford it," she says.
In an ideal world, there wouldn't be this disconnection between living our values and financial stability, but until there is a more even playing field, all we can do is align with individuals and businesses that care about elevating each other. Together, we all rise.
"It's a constant struggle choosing between money and my values – constantly doing this balancing act of making enough money to get to the next level, but also staying true to the things, people and brands you care about," says Chun. "I think that's what equity in this industry is all about."